Skagit Valley Whidbey Island Day trip from Seattle
Posted On May 9, 2018
Last Updated on September 20, 2021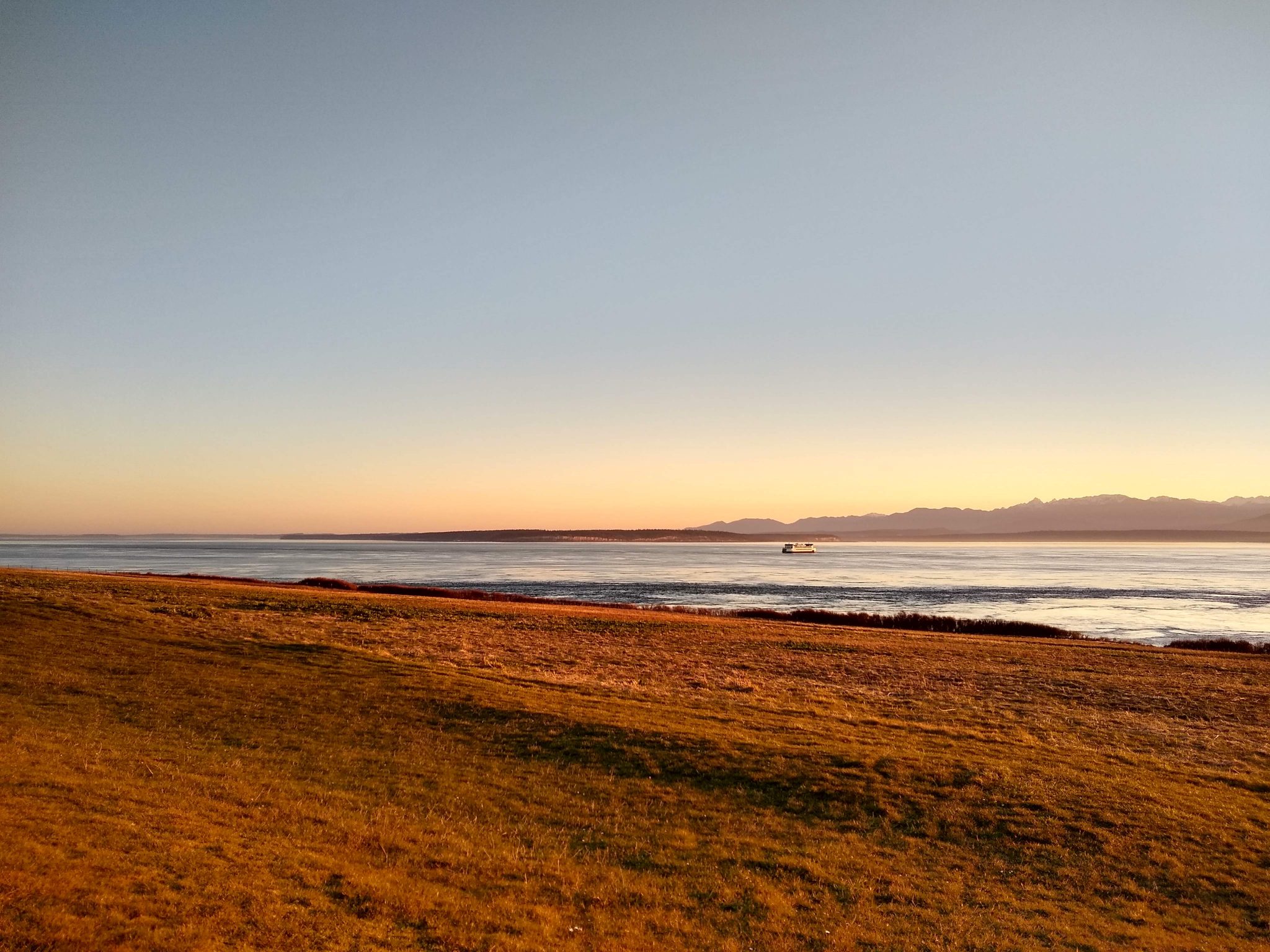 Seattle has the best day trip opportunities! With so many different types of weather and landscapes including mountains, deserts and islands, it's hard to go wrong on a day trip. Get out of town to one of Washington's scenic agricultural areas while driving by some gorgeous farms, water, beaches and mountains with this Skagit Valley Whidbey Island Day trip! It's perfect for spring and early summer, but really this is an enjoyable trip any time of year. Within 100 miles of Seattle you can enjoy this scenic loop and add in some hiking or walking if you like.
Related: Things to do on Whidbey Island
Start off in the morning from Seattle and in an hour or so you'll find yourself in the Skagit Valley. Late March through October you'll find lots of farmstands to buy fresh produce and agricultural festivals all year round: March brings the Daffodil festival to nearby LaConner, April is the Skagit Valley Tulip Festival, and starting in June there are berries of all kinds. Many vegetables are grown in the Skagit Valley as well with pumpkins rounding crops out in the fall. Even in winter, when there's not much agriculture, there's the bird festival!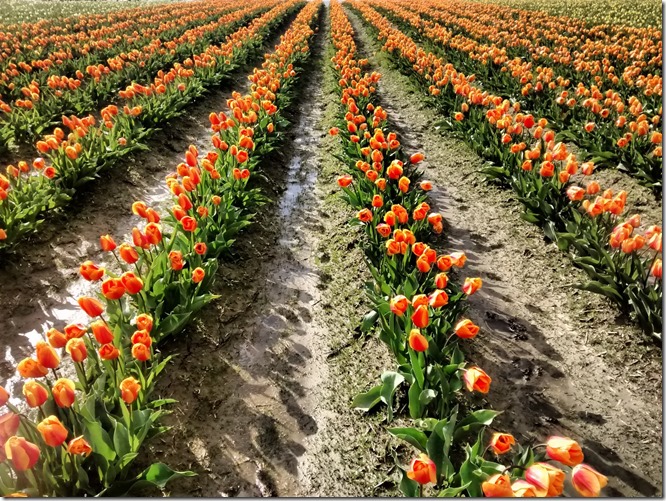 When you're ready for lunch, enjoy a picnic at Bay View State Park or along the Padilla Bay Shore Trail both with great views of Padilla Bay and the San Juan Islands to the west. If you're looking for a quick bite, Agave Taqueria in Anacortes is a great bet for Mexican food on Commercial Street (and has a drive through!). If you'd like to enjoy a more leisurely lunch, try out  La Connor Brewery or one of the excellent local farm to table restaurants nearby.
After lunch, head over to Deception Pass State Park with it's gorgeous bridge over the narrow pass between Fidalgo and Whidbey Island. If the tide is changing and you're not too afraid of heights, park next to the bridge and walk across, looking down on the swirling current (and sometimes boats) below. You can also hike on one of the many trails in the park that go through forests, along beaches and offer spectacular views of the bridge, the pass and Admiralty inlet.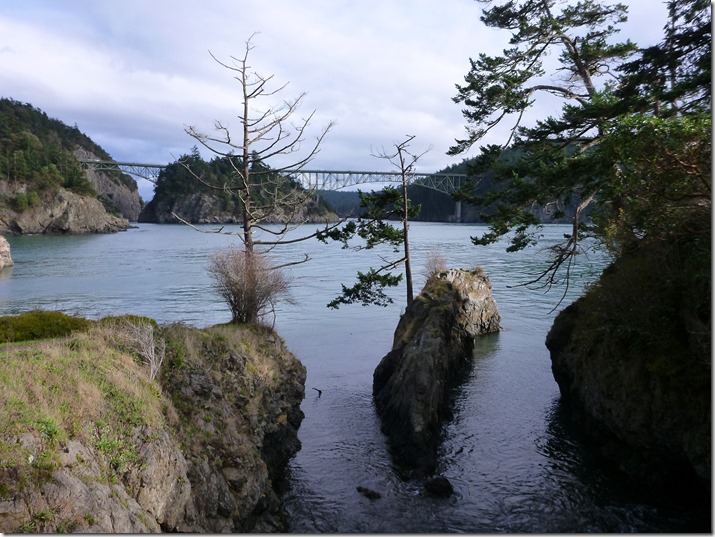 If you need an energy boost, or a place to take a break to read a book, stop in at Whidbey Coffee.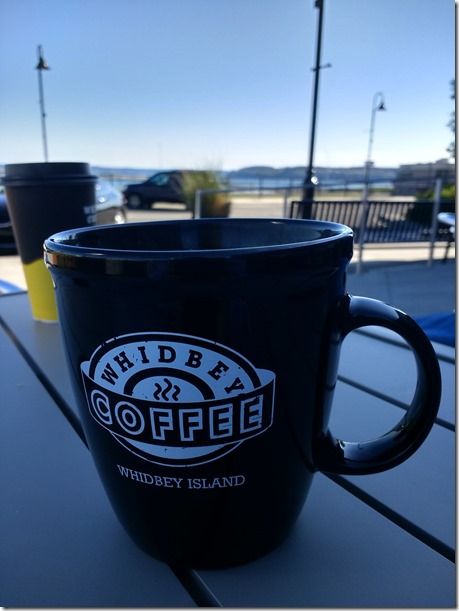 Next up, head out to Ebey's landing which we discussed in another post for a hike or just to take in the view. Nearby is the unique Fort Casey State Park, a retired army fort with lots of weird battlements to climb around on amazing views of Admiralty Inlet and the Olympic Mountains. Both places are wonderful places to enjoy a sunset and a picnic. The nearby town of Coupeville is also a good place to grab a bite to eat. If you like mussels, don't miss the chance to enjoy some Penn Cove mussels at Toby's Tavern or Front Street Grill).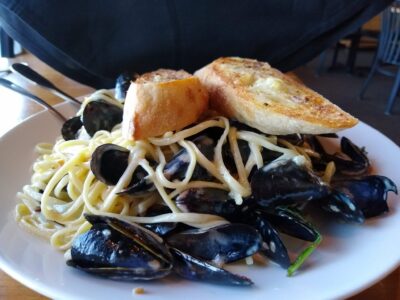 When you're ready to head home, drive the rest of the way south on Whidbey Island to pick up the ferry across to Mukilteo (20 minute crossing) and then drive back to Seattle to complete your Skagit Valley Whidbey Island Day trip.