Mt Zion Hike Olympic National Forest
Posted On June 18, 2018
Last Updated on December 14, 2019
On a beautiful, sunny, clear, warm June day there were only 10 cars in the parking lot. Right there that is enough for me to recommend the Mt Zion hike in Olympic National Forest!
Mt Zion is a moderate hike in the northeast Olympics, east of Olympic National Park. It's a climb up through a forest with some views between the trees as you get closer to the top. The summit has trees that have grown up blocking some of the view, but there is still a great view of Mt Baker, Whidbey Island and further south, the Hood Canal Bridge and Edmonds (bring binoculars!). The hike to the summit is just over 2 miles each way and has about 1500 feet of elevation gain. It took us about an hour and a half to get to the trailhead from the Kingston ferry terminal. You can drive in either from the north near Sequim or the south near Quilcene. We went in near Quilcene and out by Sequim for variety. The rhodedendrons were absolutely gorgeous this time of year (mid June)!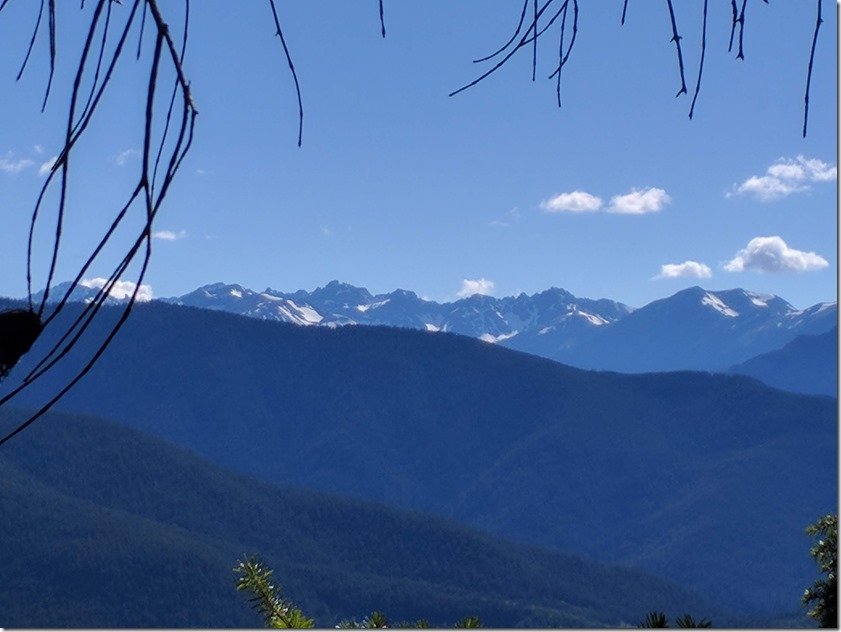 View of the Olympics about two thirds of the way up the trail
Right now the rhodedendrons are blooming and a beautiful diversion along the trail. There are even lots of them on the summit!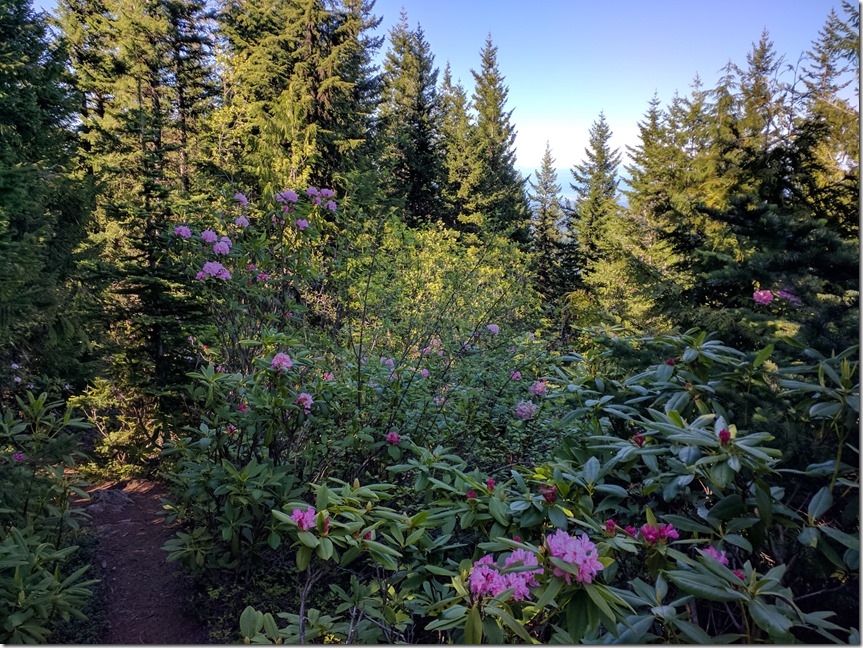 Rhodedendrons at the summit of Mt Zion
You can go a half mile further and get a more open view to the south, which we decided not to do because it was getting late.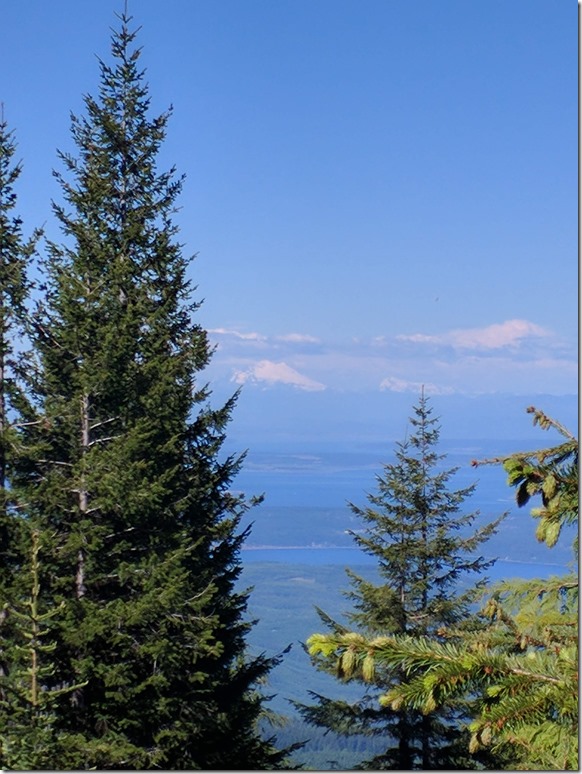 View towards Mt Baker from Mt Zion
Despite the partially obstructed view at the summit, the lack of people and shadiness on a warm day it was fabulous and we still really enjoyed the view!
Mid to late June is the time for rhodedendrons along this trail!