Poo Poo Point Chirico Trail
Posted On August 15, 2018
Last Updated on March 22, 2021
The Poo Poo Point Chirico Trail is close to town (one of the best hikes in Issaquah) and provides a good workout with a great view. This was my first time taking the shorter, steeper trail to Poo Poo Point from the other side (the Chirico Trail).
First thing to note is that the trail begins at the landing for paragliders, and staying alert for landings is of utmost importance when starting and ending this hike!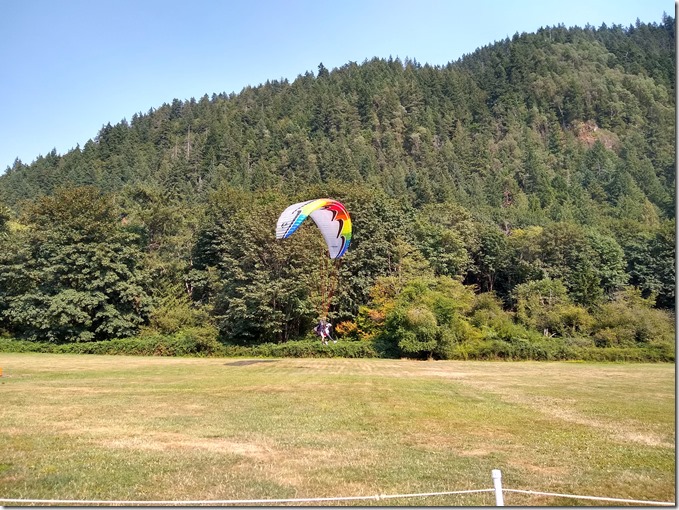 Taking this route is about 5.5 miles round trip from the parking lot/landing strip to Poo Poo Point (the other trail, going from Issaquah High School, is a bit over 7 miles).
Once on the trail, you essentially just make your way up the trail through the forest until you are near Poo Poo Point where there is a big open area with a view of Mt Rainier (which wasn't visible due to the smoky haze on the day I was there).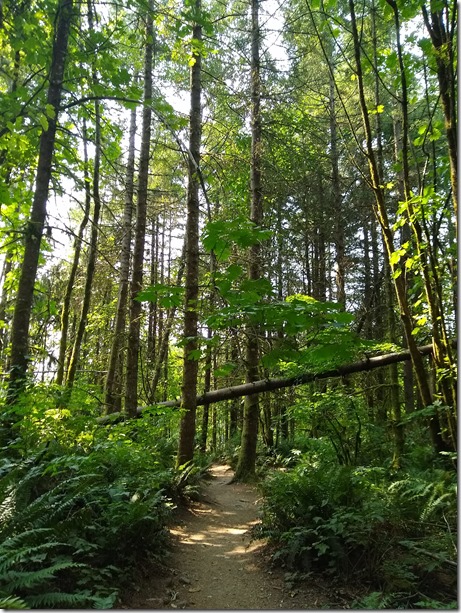 Once you reach the top, if you're lucky you'll see people preparing to parasail, but for sure you will see the launch area! There is also an excellent view of Lake Sammamish, downtown Bellevue, Cougar Mountain and Squak Mountain. You can see the tops of downtown Seattle buildings as well (not today though, due to the smoke)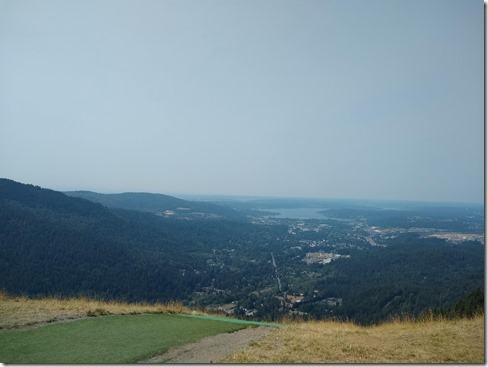 As has been happening a lot lately, I found myself feeling grateful for the shady trail and many trees and ferns on this hot and smokey day. Great hike for hazy August days! This is a short enough trail that you could take it in after work. I'm not a fast hiker and I was gone from my car just under 3 hours.
Finally, a note about parking. This is a VERY popular trail (I was there on a weekday and it was quite busy) and is very crowded on weekends. Parking is very challenging in the tiny parking lot! If you're going on a weekend day or holiday I highly recommend riding metro's trailhead bus, which I reviewed earlier this summer here.