Ride a Bike to Alki Beach in Seattle
Posted On July 24, 2019
Last Updated on August 10, 2020
Alki Beach is one of my favorite places in Seattle and one of the best beaches in Washington State! You may have read about it in this post about outdoor activities in Seattle. It has a beautiful beach, good people watching, good views of boat traffic, views of the Olympic mountains, a long flat trail, tidepools at low tide, restaurants, fire pits and amazing sunsets.
I go to Alki all year, but when summer comes and it gets impossible to park there, it's easy to get discouraged to go at the perfect time of year to enjoy a beach day! A few years ago, I discovered to my great joy that it is really easy to ride a bike to alki beach! This is THE BEST WAY to enjoy a summer beach day in Seattle, no parking or traffic problems.
What if I don't have a bike?
No problem! Seattle has a bike share program, Jump (owned by Uber and you can use the Uber app). Use the app to hop on a bike (an electric bike no less, so zoomy!) and ride as long as you want and then just park it anywhere. This post describes starting at the Sodo light rail station. They also have baskets to put stuff in…so handy!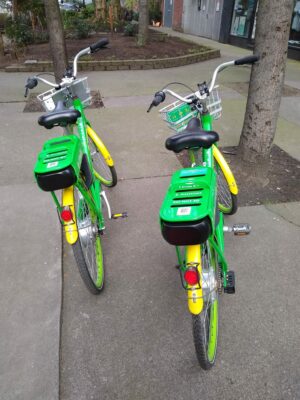 How do I get to Alki Beach by bike?
Of course you can start anywhere, including at home! I like to start at the Sodo light rail station, because it makes for a low key ride and I can focus on having fun and going to the beach! You can bring your bike on the bus or light rail, or you can grab a bike share bike at the station. You can use bike directions on google maps to get there, I will also describe the route here.
Once you've got your bike, you'll have to ride on the road for a short distance (down Lander to 1st Ave, then left and then right when you get to Spokane street). Once you turn onto Spokane Street you will pick up the trail that goes to and over the lower bridge over the Duwamish River (the West Seattle bridge is far above you). The bridge sometimes opens for boat traffic, so pay attention to the signals.
Once across the bridge, you'll continue to follow the signs for the Alki trail, and you'll go through a complicated 5 way intersection, where you go basically straight (follow signs and bike lane). From here, you'll go up to Harbor Avenue and then you'll be on the Alki Trail. You'll pass condos and have a great view of downtown, before eventually rounding a corner past more houses and condos and in a little under 6 miles from the station you'll be at Alki beach along with restaurants. If you want to continue farther on (especially if you want to get away from crowds or check out tidepools) bike another mile and a half (total of 8 miles from the station) around the point to Beach drive.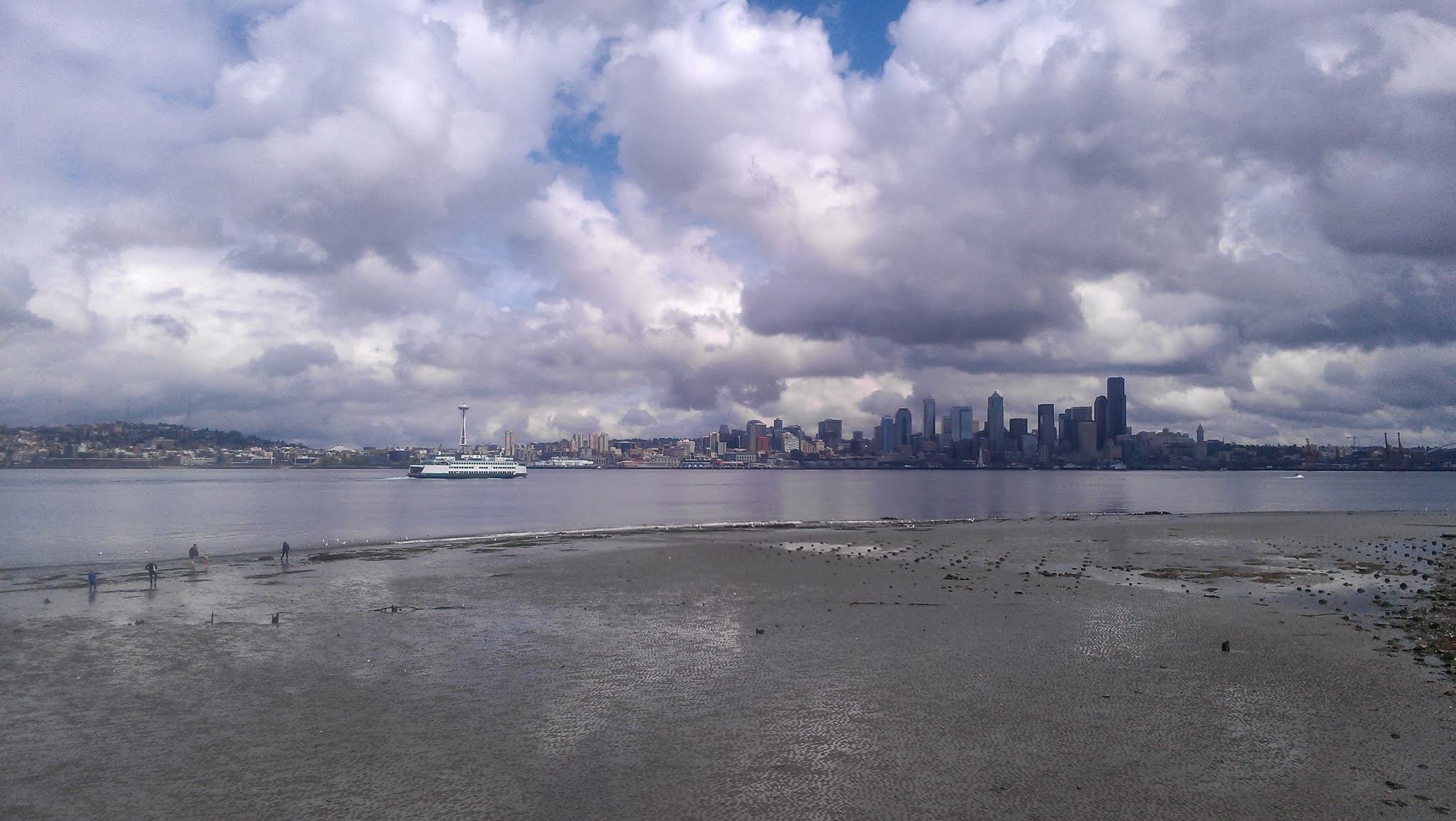 What can I do once I get to Alki Beach?
It's a beach! You can have a classic beach day of reading and building sand castles, or you can grab lunch or dinner in one of the restaurants, or check out some tidepools if it's low tide. You can also watch beach volleyball, have a bonfire or catch an incredible sunset. You can lock up your own bike if you brought it, or park your bike share e-bike and pick up another one later.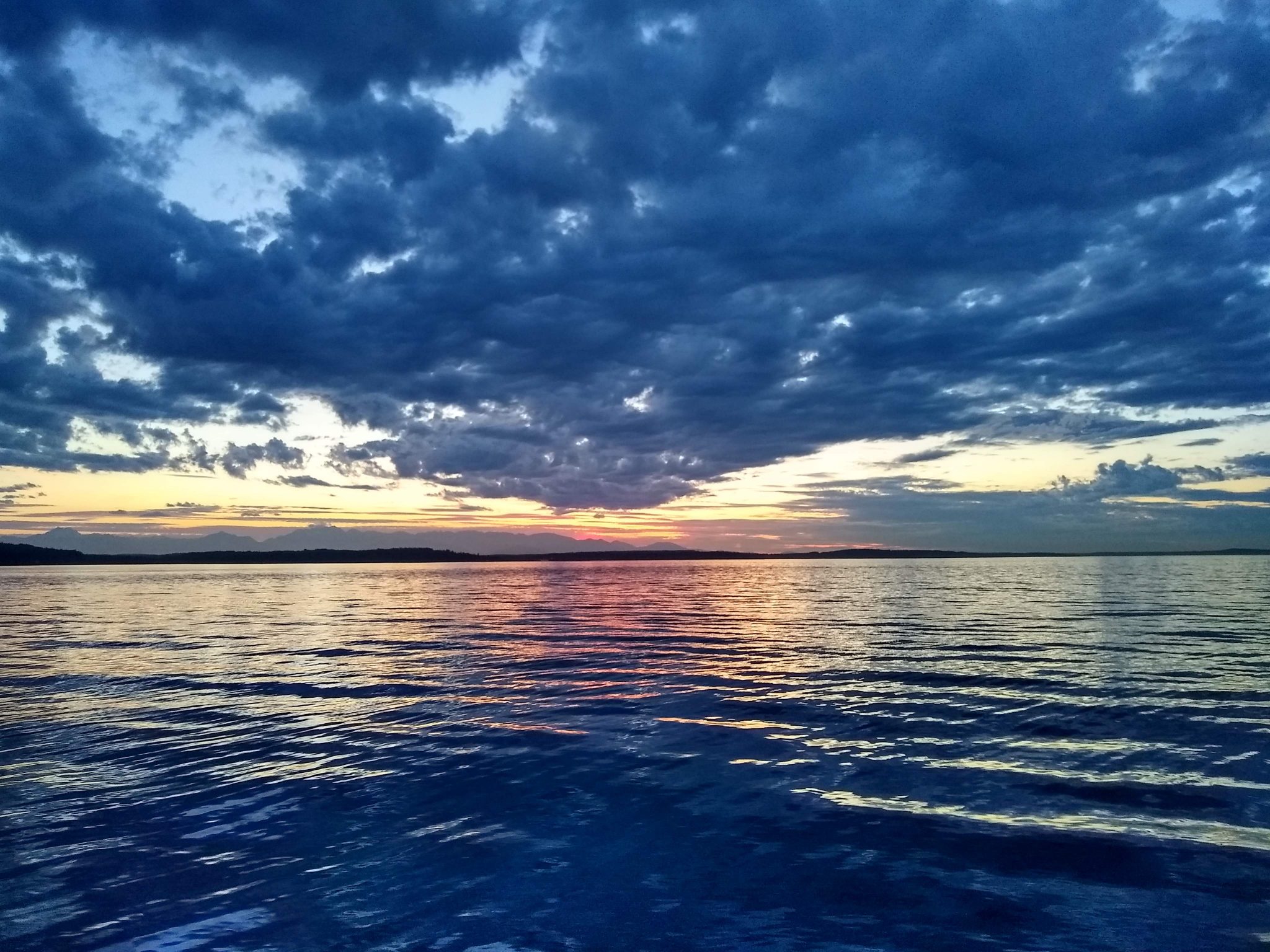 Happy Beach days!