Best Hiking Snacks that aren't Bars
Posted On September 23, 2019
Last Updated on November 30, 2023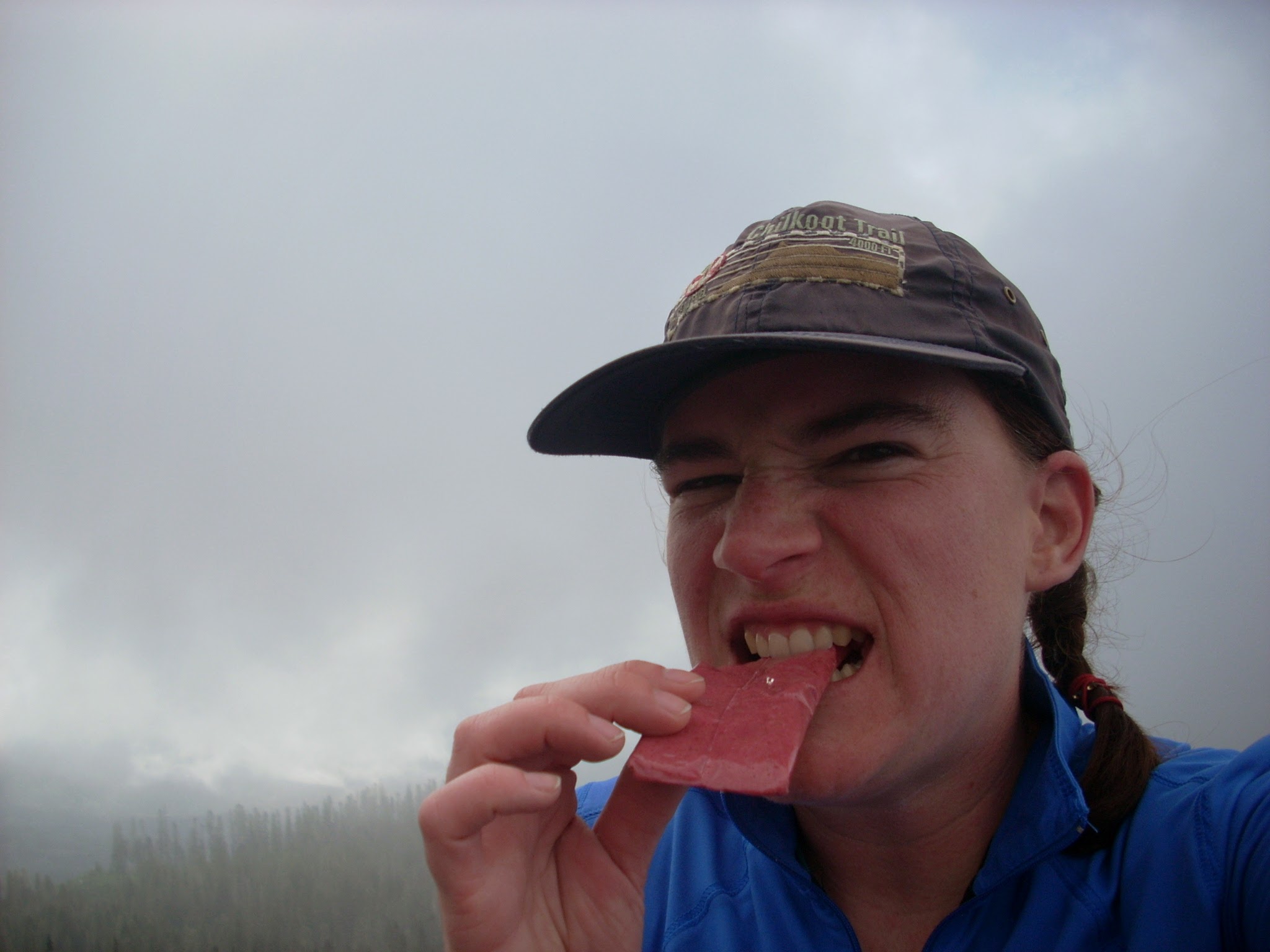 I don't know about you, but I hate it when I'm ready to go out for a hike, and everything is pretty much ready to go because I keep my backpack packed with everything except my food and clothes but I can't think of any hiking snacks! This used to happen to me all the time, and then I would end up eating a few bars (which I don't even like) because I could grab or buy them on the way without thinking about it.
If you like bars, then great! But for all of you out there who don't like bars and have trouble thinking of ideas, you will appreciate this list I made of the best hiking snacks. I have it in a google doc and I refer to it all the time when I'm getting ready for a hike. Snacks are really important because keeping up your energy while hiking is critical. I like to bring a bit more than I think I need, in case I'm out longer than I planned or the hike is harder than I thought it would be, or I come along someone else who needs a snack and I can give it to them (this has happened to me multiple times!).
If you have dietary restrictions, allergies or things you just don't like, then of course you'll need to make your own list. You should be eating what you enjoy and is good for your body! Consider my list a starting point for inspiration, and build your own list as you go. If you're looking for ideas for what to eat when you get home from a hike, check out my ideas here!
What makes a great hiking snack?
An important starting point is what criteria make the best hiking snacks. It does vary a bit seasonally, for example I bring chocolate in the winter but not the summer because it melts and gets all over everything. Things that I find important in the best hiking snacks are:
Doesn't need to be refrigerated for at least a few hours
Isn't too messy (or melty in summer)
Can be eaten in small portions (it helps me to have smaller snacks throughout the hike instead of one big thing I have to eat all at once)
A good amount of calories for the size, not too bulky (for example I love popcorn but it has a lot of air and it's bulky and not a lot of calories so I save it for home)
Carbohydrates: I am not a nutritionist, and if you're following a keto diet you might want to ignore this point. For me, making sure I have some snacks with quick energy to go straight to my muscles is necessary, especially on hard hikes
Has protein and fat – protein and fat are also important during an endurance activity like hiking, where you need food that will stick with you
Travels well-foods that can be bounced around and squashed without being ruined, such as an apple instead of a peach
Easy to make ahead of time, or easy to buy-there are lots of gourmet hiking snacks you can make at home, but unless you can make them ahead of time that's not super helpful trying to get out the door in the morning!
How to pack hiking snacks
I mentioned in my post about what to bring day hiking that I like to bring a produce bag (like a lime bag or sweet potato one from Trader Joe's) to keep all my snacks in one spot in my pack. If you're looking for an earth friendly, reusable bag for things like trail mix, hard boiled eggs, etc, check out my friend Kendra's etsy shop that has all kinds of reusable sandwich bags that I take on all my hikes! They are AWESOME.
10 Best Hiking Snacks
DIY Trail Mix: You can of course buy trail mix, but even better you can go to a store that has bulk food and you can make up your own! You can even make up a different mix for different hikes, or different times of year. It will keep in your cupboard for a long time and you can eat it as you go. You can also just mix together some nuts that you like and dried fruits to keep it simple
Peanut Butter and Nutella Sandwich: I love this combination! It's a great sandwich that doesn't need to be refrigerated and tastes even better if it gets squished. I like to cut it in half so I can spread it out more easily over a couple of snack breaks. This is a winner for kids too.
Crackers and Cheese: The cheese will be fine out of the refrigerator for a while and it's a tasty snack that is perfect for kids too! I keep them in separate resuable sandwich bags. You can use rice crackers for a gluten free option.
Fruit: Fruit is a great hiking snack as long as you bring ones that are somewhat sturdy. I've had good luck with apples and bananas as well as strawberries and blueberries (for the berries it helps if they're in a resusable sandwich bag)
Snack vegetables: These are great snacks, but like the fruit, you want vegetables that are sturdy, like carrot sticks or snap peas
Hard boiled eggs: they're easy to make but you can also buy them already cooked. They last a long time in the fridge and are pretty stable out of the fridge for a few hours
Tuna or chicken in those foil shelf stable packets: You can even get flavored ones! If you bring it in a can, then you have to open the can and pack the can out, but the pouch is lightweight, easy to open and easy to carry out the trash
Beef (or other) jerky: Another shelf stable source of protein!
Breakfast cereal: I'm not a fan of breakfast cereal for breakfast and never have been! However, breakfast cereal makes an excellent hiking snack. Just put a bunch in one of those reusable sandwich bags and you're all set. You'll want a cereal that you can eat dry and by hand, such as cheerios, puffins or golden grahams (no grapenuts, lol!). Another terrific snack for kids.
Candy: I always bring some candy since it's a good source of emergency energy as well as a fun treat if you need a boost (and a good kid motivator). In the summer I usually bring something like licorice or jelly beans (better in hot weather) and in the winter I bring something involving chocolate, like a Milky Way bar.
BONUS IDEA! Hot soup in a thermos! This is so much easier than it sounds, and you can quickly warm it up and put it in a thermos and when you're ready for food IT'S HOT AND READY!