Seattle Outdoor Holiday Activities
Posted On November 25, 2019
Seattle has a reputation for being gloomy in the winter, but that doesn't stop us from having lots of fun outside to celebrate the holidays! If you're looking for Seattle outdoor holiday activities, here's a great list to get you started!
Christmas Ship Festival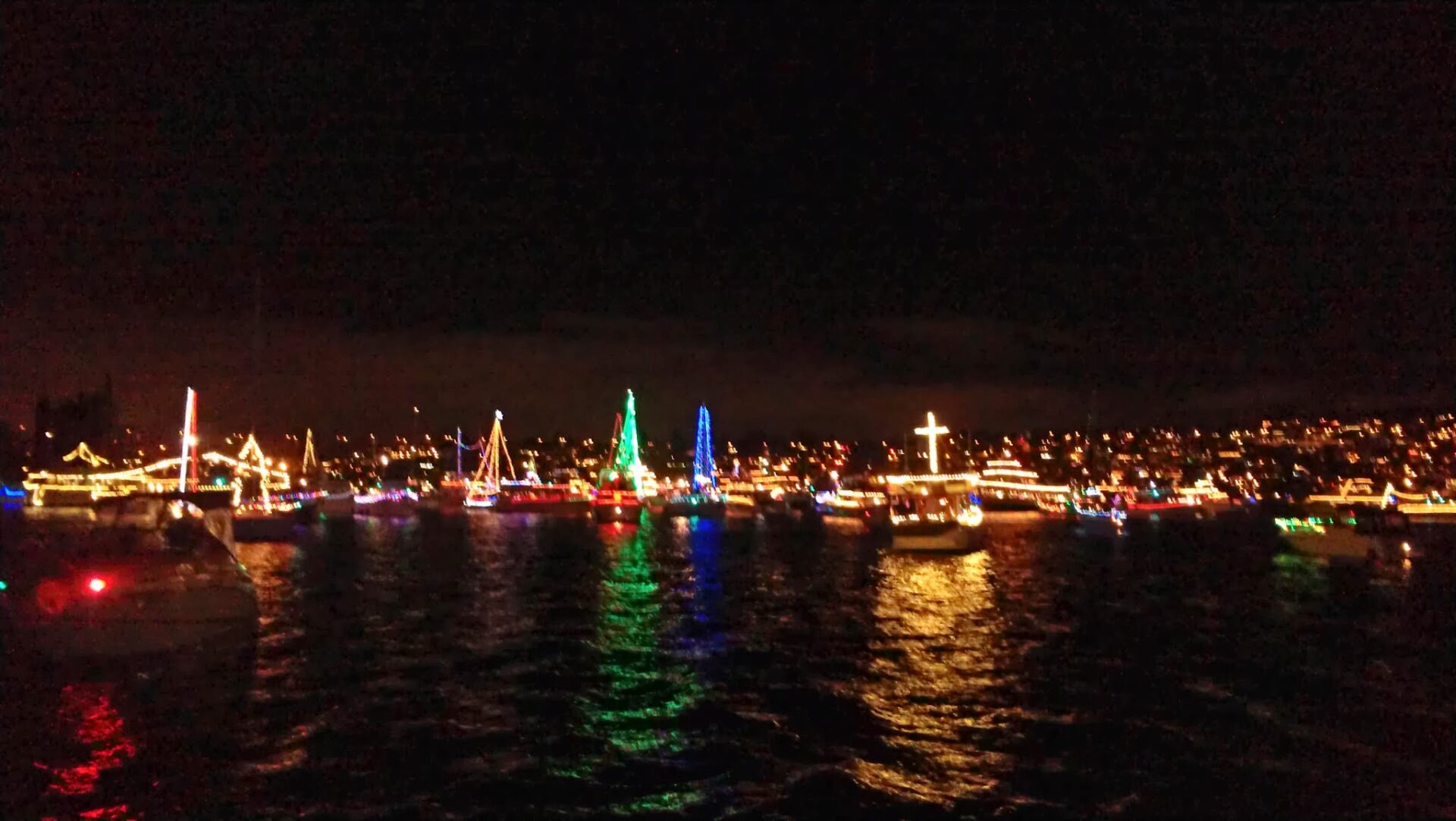 Probably Seattle's most unique holiday tradition, the Christmas Ship Festival began 70 years ago and features boats decorated with lights and choirs singing holiday favorites. You can join the festival by getting a ticket on the Argosy Christmas ship, or you can join one of the free shore parties! If you go to a shore party, there are often bonfires and food and you'll be able to hear the choirs when the ship arrives at the shore. There is a lead ship with the choir on it, several follow boats and anyone with their own boat can throw some lights on it and join the parade! My favorite night to go is December 23rd, the final night, where there are probably the most boats and there's a big shore party at Gasworks park, with bonfires! The festival starts the day after Thanksgiving and there are one or two parades most days from then until the 23rd all over the greater Seattle area, including many Seattle neighborhoods on Puget Sound and Lake Washington as well as Bellevue and Bainbridge Island. Check out the full schedule at the link above for the dates they are holding shore parties, which is one of the best uniquely Seattle outdoor holiday activities I know of.
Tree lighting and outdoor light festivals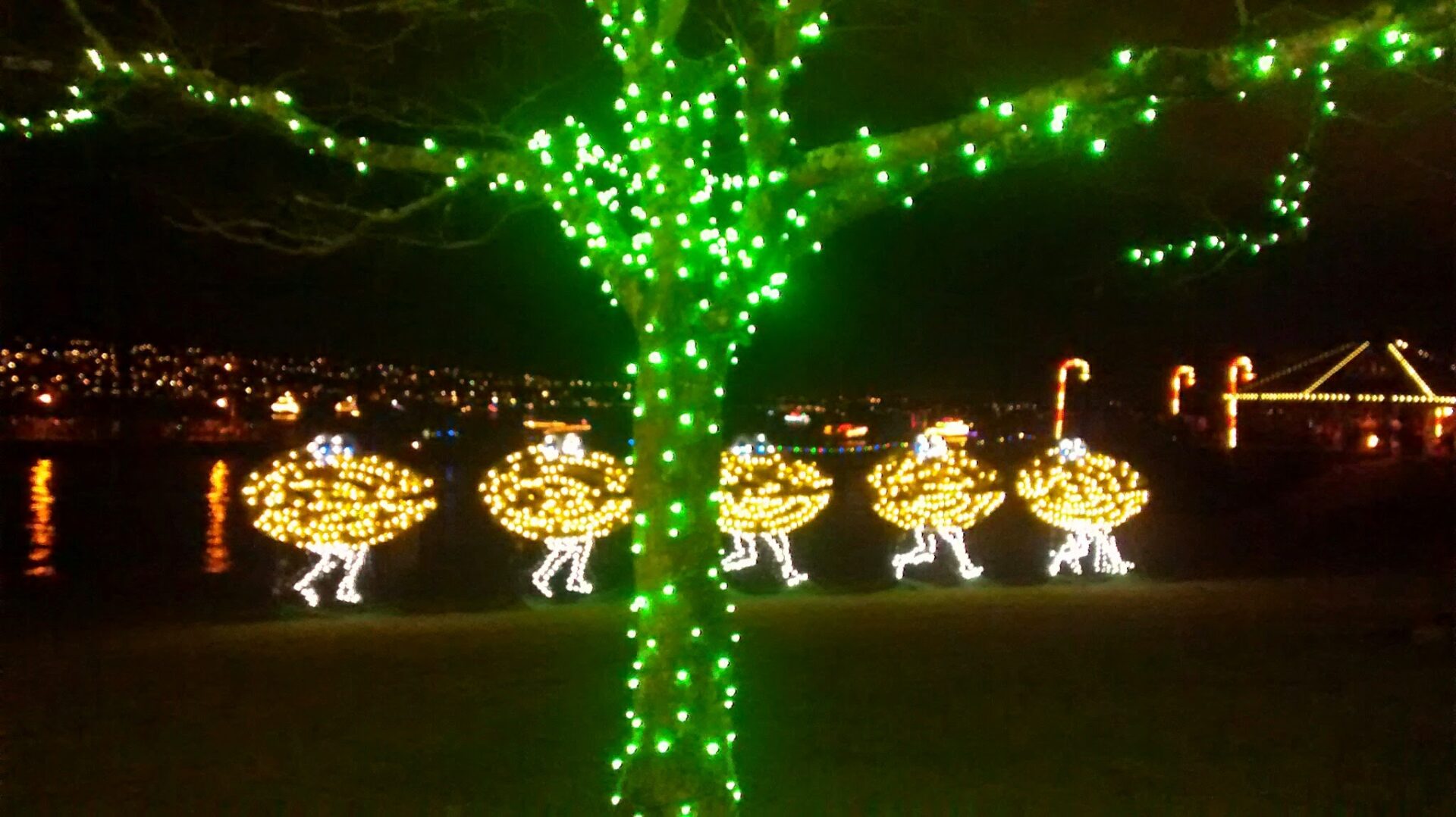 Check around your neighborhood and find out where the closest tree lighting or light festival is to you! Downtown Seattle has a giant tree in front of Westlake Center and the big Macy's star (my favorite when I was a kid, even though it was the Bon Marche star then). My personal favorite of the light displays these days is Clam Lights in Renton. There's an official lighting with the Christmas Ships (two fun Seattle outdoor holiday activities in one!) and you can go for a mile long walk in Gene Coulon park and check out the light displays any night during the holiday season. For paid admission, check out the impressive lights at Wildlights (Woodland Park Zoo, Seattle), Zoolights (Point Defiance Zoo, Tacoma) or Enchant (T-mobile park, Seattle).
Shellfish Fishing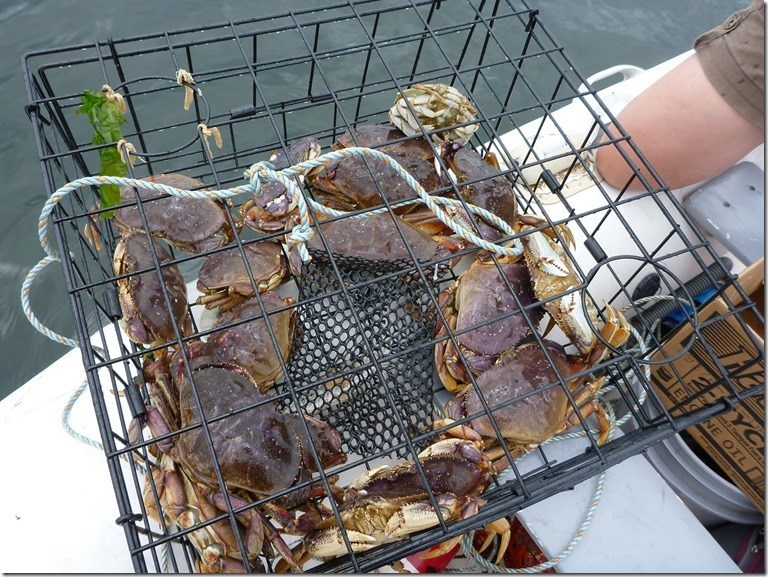 Winter is one of the big seasons for Razor clam digging out on the coast, and there is often an opening for Dungeness Crab in all or parts of the state in December. It's important to check online at the links above to determine when and where the seasons are open. Read my post all about crab fishing here.
Explore your local park
Exploring your local parks is an excellent way to build in some down time or time with family or friends during the holiday season, while avoiding dealing with traffic or long drives away from home. You can also get to know your part of town better! Check out this post for my favorite scenic walks in in the city of Seattle in each of it's corners.
Play in the Snow
Playing in the snow is a favorite Seattle outdoor holiday activity, though we rarely have snow in town. Our mountains are short on snow play areas (we could use more!) where you can safely sled and just play around off a trail or road. A few that I recommend are Hyak (requires a sno park pass), Snoqualmie Tubing area (you get a tube to use with your ticket) and the snow play area at Paradise at Mt Rainier. It's important to check and make sure the official sledding hills are open, since they need a certain amount of snow cover to operate. Their websites will be updated with their opening dates.
Try Snowshoeing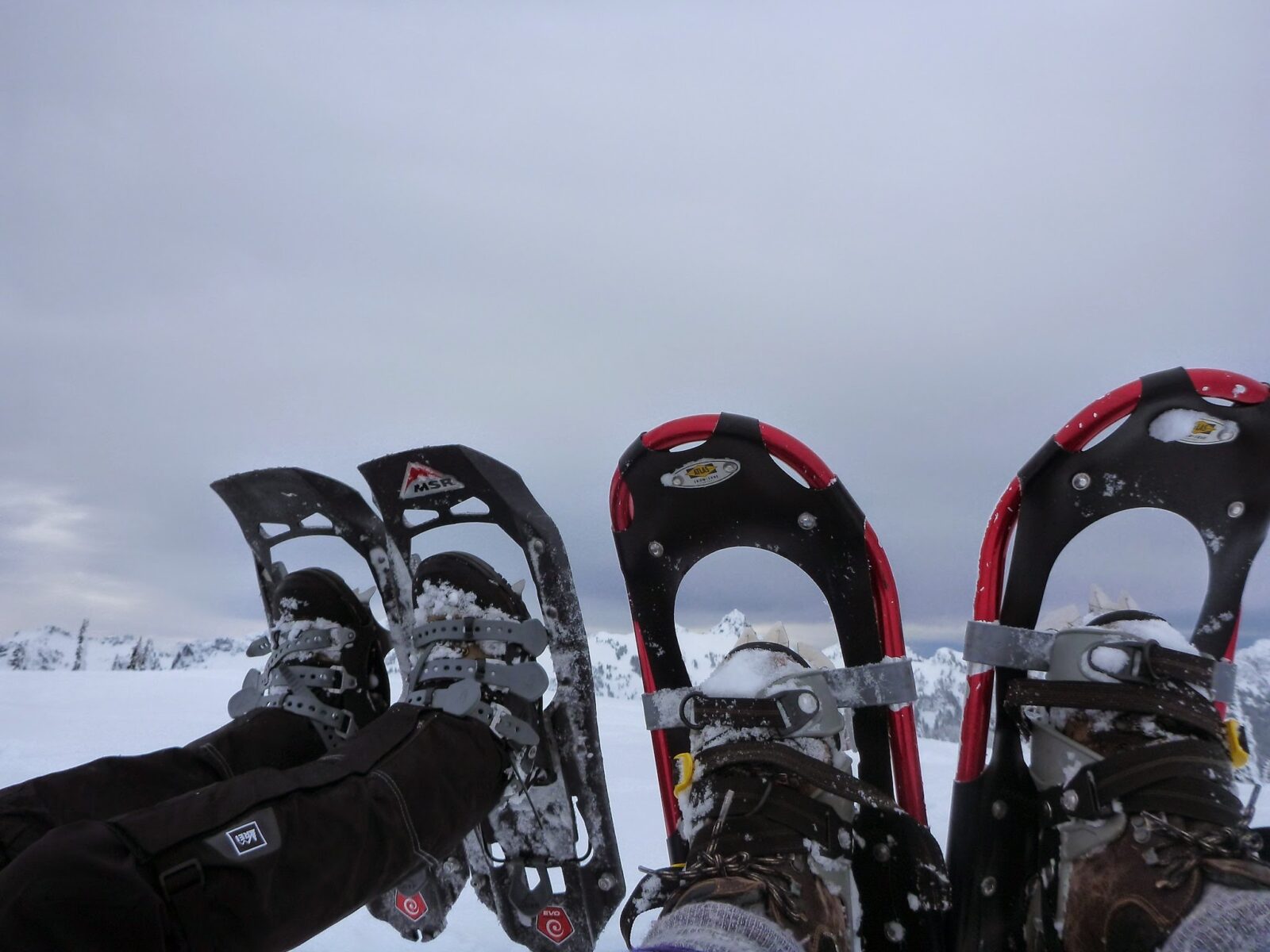 If you're already sold on playing in the snow, then it's just one more step to try out snowshoeing! You can do this at Mt Rainier National Park, Olympic National Park or close by in the mountains along I-90. Check out this post all about how to get started with snowshoeing even if you've never tried it before.
Cut your own Christmas Tree
This is one of my favorite Seattle outdoor holiday activities! Jay's family had this tradition throughout his childhood and my whole extended family has now adopted it. Each year sometime in late November or early December, we head out on a forest service road and cut our own trees. We have a fire, roast marshmellows and bring lots of food as well as the tree cutting materials (saws, ropes, etc). This is most adventurous thing on this list, and usually it requires a four wheel drive vehicle, but if you have one this is a super fun tradition. Three generations of my family look forward to it and have a great time. Sometimes it's dry, sometimes sunny, sometimes snowy, sometimes rainy, you never know! Learn about how to plan a trip with your family here.