How to Plan a Road Trip You'll Actually Enjoy
Posted On April 7, 2020
Last Updated on September 11, 2023
Road trips are a long American tradition and a great way to see much of North America! My parents are amazing road trippers and I'm so grateful to them for driving me around two continents for a good portion of my childhood. Unforgettable places and memories and exposure to places that were completely different from what I knew in Seattle. They even made allowed me to plan a two week road trip from Seattle to Kansas City to Dallas and back to visit relatives! I've continued to road trip as an adult, including six times on the Alaska highway.
I love road tripping because the journey is the experience and there's a nice balance of planning and being spontaneous. If you've never road tripped before, or you're afraid you might end up hating your traveling companions or getting bored or not having a good time, then this post is for you! Here I'll show you how to plan a road trip balancing the right amount of planning with spontaneity. I'll also talk about how to plan a road trip that will be a fun and memorable adventure for everyone in your family or friend group.
I'll start with some general questions to get you started followed by 12 of my best tips for planning a successful road trip.
Where Will You Go on Your Road Trip?
Deciding where to go when planning your road trip is one of the best parts! You might already know your destination but you're still deciding how much time to spend on the road, what route to take and how much time you'll spend. Here are some helpful considerations when deciding where to go
Season and weather – If you're doing a winter road trip, you'll need to allow at least an extra day in case of weather disruptions. Winter driving can be much slower. You'll also need a few extra items, like tire chains and warmer clothes. If it's a summer road trip, how hot will it be? Bringing some type of shade or tent and lots of water can help manage heat
How far are you willing to drive in a day? Or the whole trip? Do you want to do some driving each day? Or drive a few days and then stay in one place a few days?
Is there an option to go in a loop? If you've read my blog for awhile, you'll know I'm a big fan of loop trips of any kind (road trips, hikes, etc). A loop allows you to see new things the whole time and can make it a lot more interesting.
What type of roads are you comfortable on? Do you want to stick to major interstates? Explore back roads? Do you want to get adventurous and go on some dirt roads?
What is the MOST important thing about this trip? Is it getting to your sister's wedding on time? Is it exploring whatever you find along the journey? Is it a cross country move? Knowing what is most important will help you prioritize and not get overwhelmed by the need to do it all (you can never do it all!)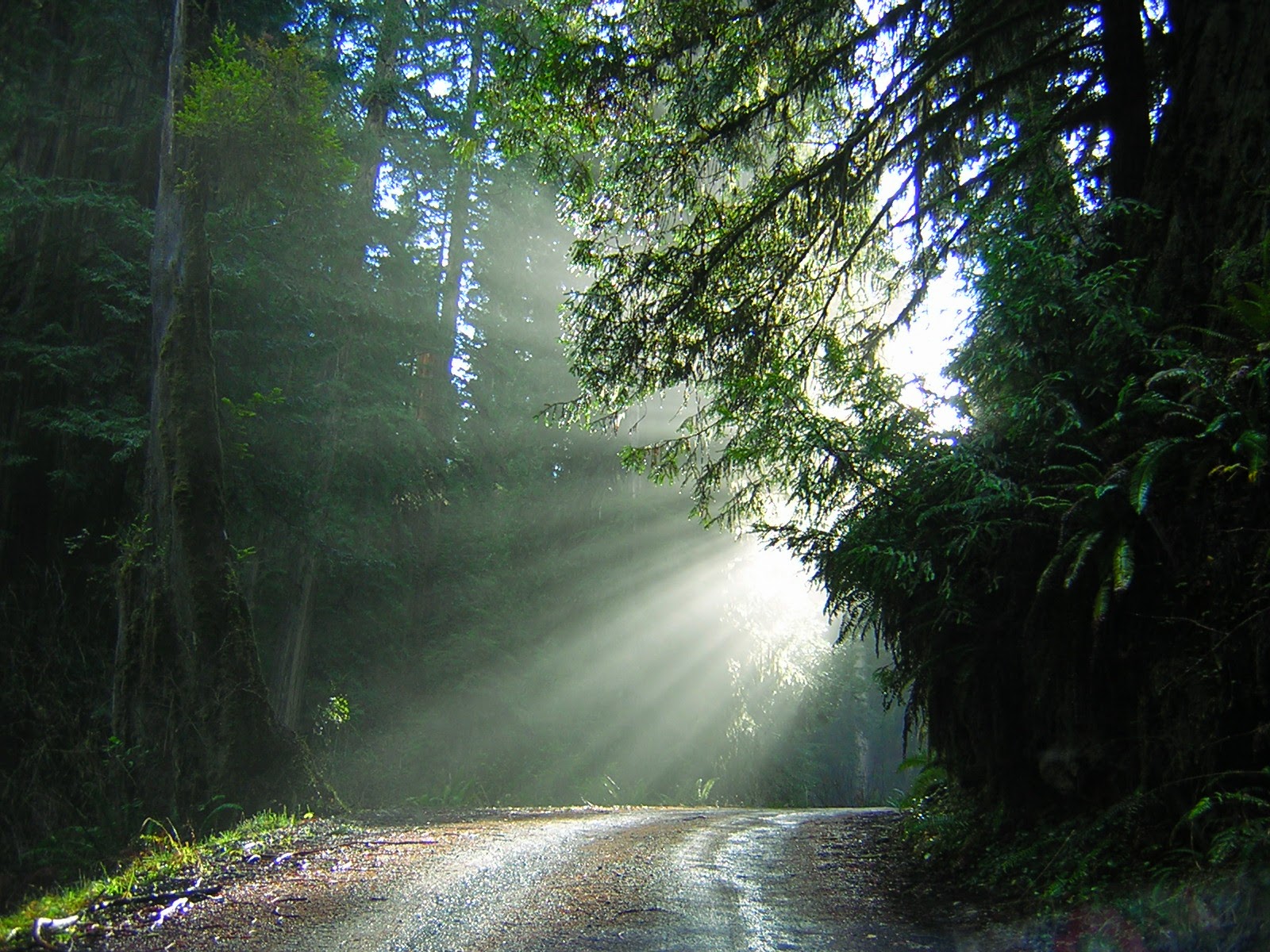 Who is Going on Your Road Trip?
Road tripping solo? Taking the whole family? Kids and Dog? Grandparents? Group of friends? One of the most important tips below is involving everyone on the road trip in the planning so make decisions early on about who's going and you'll all be much happier!
If you're bringing a dog, make sure to consider the weather and whether your stops are dog friendly. You'll want to be sure you can bring your dog places with you, especially if you're road tripping in the summer when it's too hot to leave your dog in the car.
What Vehicle Will You Drive?
When you plan a road trip, an important thing to consider is what vehicle you will drive. You can drive your own vehicle or rent one (or you might have the option of riding with another member of your group). Even if you own a car there could be situations where renting a car might make sense.
For example, for several years we owned an F250 pick up truck as our only vehicle. We rented a vehicle with better gas mileage a couple of times for road trips where the truck wasn't necessary and the savings in gas outweighed the cost of the rental.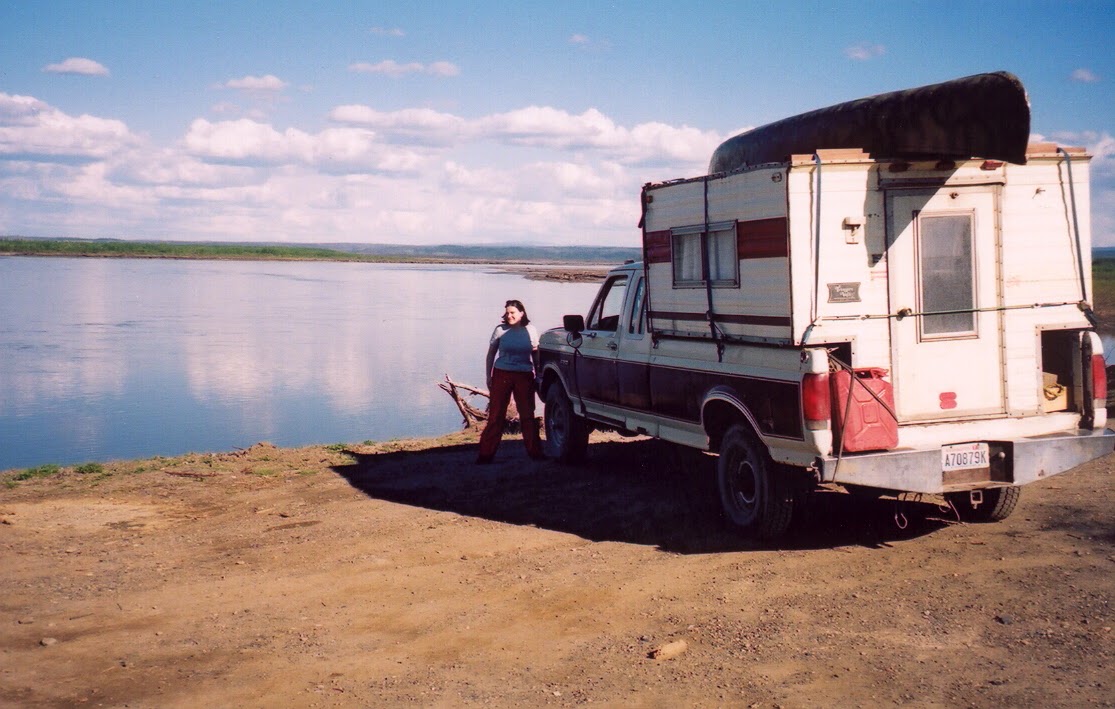 12 Tips for Planning a Successful Road Trip
Thanks to my parents for their help with these tips!
#1 – Plan Ahead AND Be Spontaneous
"Make sure to leave ample room in the schedule for the unexpected and to explore what you see along the way and be spontaneous"

My Dad
There are planners and there are those who like to wing it. If you're planning a road trip, you need a bit of both! If you're a planner this will be a great asset, but to have a good time you'll need to be flexible. Similarly, if you like to wing it, you'll have a lot of fun but might find yourself without a bed or running out gas. A balance of both is perfect when you plan a road trip. The balance will be a bit different for each group of people and how much flexibility there is in the timeline of the trip. Here are a few areas where some advance planning may be helpful to make your road trip successful:
How Much time do you have for your trip? This sounds basic, but it's important. Figure out how much time you have and if it's flexible at all. Do you plan to stay a few days at some point along the way? Or will you drive each day? Are there any important deadlines (like a wedding or going back to work or school?)
Length of driving day: How much driving is the driver/drivers willing to do in a day? How much riding will be enjoyable for other group members? Be honest about this and set the destinations accordingly. I usually figure about two hours for every 100 miles of highway driving (this averages out pretty well for stops). Then I add longer stops and more time if there are back roads or very slow roads (like in a National Park) involved.
Packing list: Having a packing list is extremely helpful to keep track of everything! Include a personal packing list for each person as well as essentials for the car, snacks and entertainment (see below for more on these)
Hotels/Motels, AirBnB or Car Camping? If you like to know where you're sleeping each night, you can set up your overnight accommodations ahead of time. If you're car camping or staying in AirBnBs this might be a necessity (I do not recommend winging it on car camping in the summer in the Western US, you might be driving around forever and not find anything). Hotels and Motels are often easier to find without planning ahead. You can use an app like Hotels Tonight to find something last minute. Personally I like to do a bit of both. I like to know where I'm sleeping that night, but I also like the flexibility of not having everything reserved. If I'm car camping on a road trip, I always have a reservation if it's an area where that's an issue (near national parks especially). For hotels, I tend to wing it or plan one night ahead. For AirBnB, I usually only use that for multiple nights and if I do that I usually book ahead of time
Food: Deciding on what you're doing for food ahead of time is helpful. Are you bringing your own food? Eating in restaurants? A combo? I usually do a combo but I find that having snacks and drinks in the car is super helpful for when you want to have picnic, or in remote areas where it's harder to find places to stop. This is also great for kids since they can have a snack anytime. Hint: these hiking snacks are great for road trips too!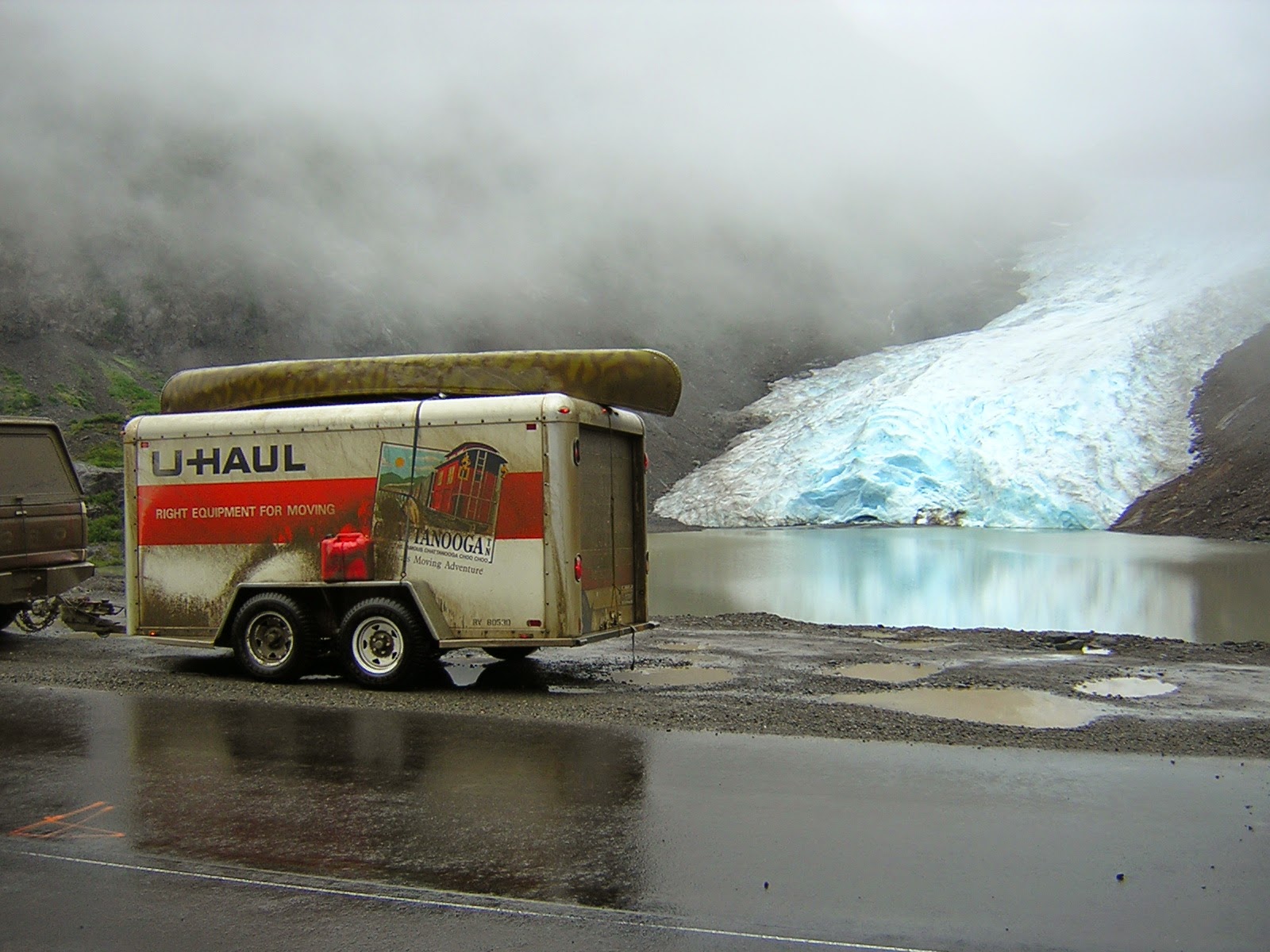 #2 – Involve Everyone (including kids) in Planning Your Road Trip
If you're the planner in the group (I see you!) you don't have to plan this whole thing yourself! Don't do it! This is a great activity to involve others in and set the expectation that everyone will be involved.
When I was 11, my parents gave me a road atlas and a Best western catalogue and a few parameters (no more than 400 miles a day, a specific number of days and a hotel budget) and gave me the whole thing to plan. And I did! A year before that they let me pick some of the stops based on what I was interested in. Give kids the chance to be involved by giving them some part to plan or manage (you may not want to give them the whole thing, I get it).
At a minimum, make sure each person is responsible for their own packing list (you can help them) as well as giving their input about food and places they want to see or do along the way. This will help everyone feel involved and not dragged along on someone else's agenda. Less whining!
#3 – Manage Expectations
"Have a common understanding around food and meals. Then everyone knows what to expect."

My Mom
Everyone likes to know when they're eating next, especially on vacation! In my Mom's family, they did two hours of driving, then a hot breakfast, then food from a grocery store in the afternoon at some point. Then they would stop and find a place to stay, end the day of driving and eat dinner. The routine helped with everyone knowing what the plan was for eating.
It doesn't really matter what the plan is, as long as it works for everyone and they know what to expect. This goes along with involving everyone in the planning above. Is everyone eating from their bag of snacks when they're hungry? Will it be a quick breakfast on the road or a sit down hot breakfast? Will driving end for the day at dinner or will more driving happen?
When I was growing up, we stopped driving at dinner and tried to stay somewhere with a pool. I remember looking forward to swimming all day! A pool is a great way for kids to have fun and burn off energy at the end of the day and gives them something to look forward to. Many budget hotels and motels have outdoor pools in the summer so this is unlikely to be a significant additional expense.
A few areas it's helpful to set expectations around include:
Length of driving day – we know how important flexibility is, but in general setting expectations is important. How many hours of driving? Getting up early? Driving late?
Lodging – what type of lodging are we going for? Is a pool a priority? Are we car camping and having smores each night? How far ahead are we planning where we will stay each night? Can we change it?
Food – are we eating snack food? bringing a picnic? eating in restaurants? If it's restaurants, who picks the restaurant (I recommend taking turns, including giving kids a turn, you can give them parameters)
Stops – how often are we stopping (BE FLEXIBLE!)? Can we make unplanned stops (YESSS!)? If we have a history lover, an animal lover and a budding geologist, how do we balance (talk about this ahead of time)? By the way, there's an app (owned by TP company Charmin) that shows nearby public restrooms and how clean they are, called Sit or Squat.
#4 – Use an App (but still bring a paper map that doesn't need the internet)
If you're not sure about digging out a paper map and manually planning a trip (it's so fun though), you might love using an app. There are several apps available where you can plan your trip and save it in the app. A few popular ones include:
Don't forget about google maps. Google maps doesn't offer the features that RoadTrippers and Furkot do, but it's super helpful when you're actually traveling. Pro Tip: download the maps for the areas you're going to ahead of time, then you can use google maps even when you don't have a cell phone signal (especially important in remote areas). Don't count on ANY app in remote areas. Make sure to have a paper map as back up and possibly a guide book.
#5 – Make a Budget
Road trips are generally a budget friendly travel option, but they are NOT free. When planning your road trip, make sure to include budget for things like
Cost of hotels, camping or AirBnBs
Gas
Other car related expenses, such as repairing a tire
Food (you can save money by picnicking sometimes)
Things you want to stop and do on the way – entrance fees, tours, etc
Tip for kids: you can give them a budget they can spend too! It doesn't have to be a lot, but they can control it which is fun and a good learning opportunity
#6 – Get Your Car Ready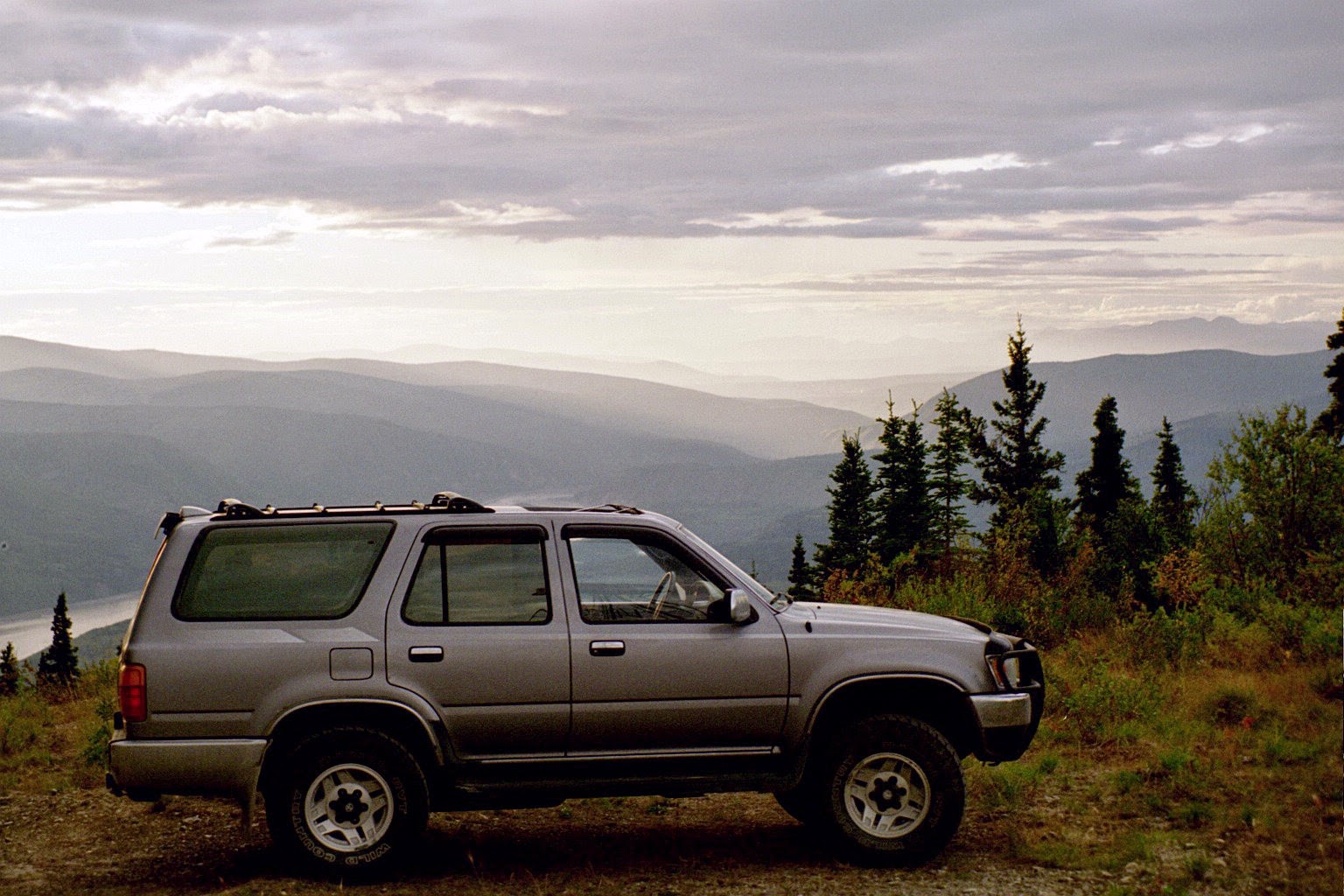 Having your car ready is an important part of planning for a road trip. If it's your vehicle, does it need an oil change? Getting the brakes and tires checked is a good idea too (especially the tires). If you're in the Western US, Les Schwab tires will check your tires and brakes for free.
Making sure all the lights are working and the wiper blades are in good shape (replace them if they aren't). Make sure you have a first aid kit and water in your car as well (and something warm like a sleeping bag if it's winter).
If it's a rental car, CHECK THE TIRES when you pick it up.
#7 – Get a AAA membership
In my opinion, every driver in the US and Canada should have a AAA membership (CAA in Canada).
The main benefit of AAA is roadside assistance. If you have a breakdown, flat tire, run out of gas, have a dead battery or get locked out of your car, they will come and help you! They have terrific customer service and make sure you are safe and get what you need.
I recommend having a plus membership ($100/year for 1 person, $140 for two). The plus membership is a bit more than the basic but it covers 100 miles of towing and believe me you want that. It's well worth the extra $40! If you needed towing away from home they can also help you find a AAA approved repair shop. If you need any of their services one time it pays for itself and if you don't, it gives you piece of mind that it won't break the bank if you need a new battery or something else goes wrong.
#8 – Bring Snacks and Picnics
In addition to saving money, bringing at least some of your own food gives you a lot more flexibility. If you can stop anywhere and eat lunch you can do more exploring and you can do it whenever you're ready and not have to look for a place to buy food. This is another place to get everyone involved by having them choose some lunch or snack food.
If you bring a cooler with you that opens up more options for picnic food on the go. Make sure to keep the ice full so it doesn't get too warm.
#9 – Notes About Car Camping
I wanted to offer a few tips about car camping on a road trip. I LOVE car camping and have done lots of camping road trips. This is a good way to save money. A few tips related to car camping:
Have a reservation (unless you know this is not going to be an issue)
Budget for extra time to set up and break down your camp, this takes a lot more time than you think
Consider mixing it up between car camping and other lodging if you're moving every night. Setting up and breaking down a camp every night on a road trip is not fun for anyone. Another way to do it is to stay a couple of nights in the same place.
#10 – Bring Analog Entertainment
Do not assume you will have a reliable phone signal on your entire trip. It's likely that you will in towns, but outside of towns you may not have a signal. Make sure to download maps, music, podcasts, audio books, games and books (for those who can read in the car) so that you'll be able to access them throughout the trip. You do not want to lose your signal at the very end of a Harry Potter book!
A few other ideas for analog entertainment include
These awesome road trip questions (or make up your own!)
Random fun car games
Activities related to where you are traveling – for example my Mom used to bring a copy of a word search puzzle in the shape of each state. When we crossed a state line we got a new puzzle for that state. I LOVED it. Coloring books are fun too…even for adults!
Things to play with on stops – kite, soccer ball, football, frisbee, chuck it for the dog, something to get you moving at each stop
#11 – Pack the Car to Easily Access Things You Need Most
This is where a little bit of planning can save a LOT of frustration! Make sure the things you need to access most often are easy to get to. Each passenger should have a personal bag with things they might need to get to quickly – entertainment, sunglasses, coat, snacks, medications that they keep close to them throughout the day. Keep the snacks and/or cooler close to a door so you can get them out at stops. If you have things that you won't need for a few days (for example beach stuff if you're driving to the beach) put that in the hardest to get to place since you won't unload it as much.
#12 – Ask Locals for Recommendations
This is just FUN. And you'll learn so much more about the places you're traveling through and will see things other than the same things everyone else sees. A hotel, airbnb host or campground host is an especially good place to ask. You can also ask folks at gas stations or restaurants. Good questions to ask a local include:
What's your favorite restaurant in town (can ask about a specific kind of food – pizza, breakfast, etc)?
What's the best place to go for a walk?
Is there anything I shouldn't miss seeing while I'm here?
By now I hope you have everything you need to plan a road trip that will be fun for you and everyone you're traveling with! Have an amazing time and don't forget to relax and take it in and remember, make some plans but stay flexible 🙂