How to Avoid Crowds in National Parks
Posted On July 11, 2018
Last Updated on May 30, 2022
You've driven for hours, or days through cities and traffic an beautiful and solitary open roads and arrived at that iconic national park, ready to have your mind blown by the stunning beauty of nature, to breathe and smell fresh air and trees, and liven up your Instagram story. You've counted down the miles, and now you're here! There's no parking! You are in a field of asphalt with people and cars everywhere and a forest of selfie sticks blocks the view. Perhaps you haven't even arrived yet, the traffic is so bad. Here I will provide some important tips to avoid crowds in national parks on your next visit. If you're looking specifically for hiking trails that are less crowded, you'll find more on that here as well as in this post.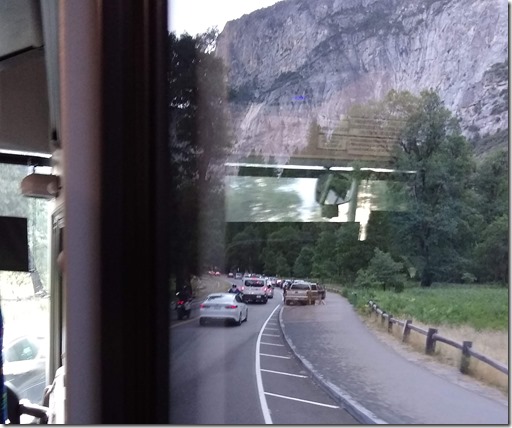 Good news! You can often avoid, or at least lessen, an experience like this by following the tips below for avoiding crowds in national parks. As a tour guide in a popular national park (Mt Rainier) with a husband who grew up in Yellowstone and both of us having worked for many years in tourism as well as currently living in a city with crushing traffic, I am a highly motivated expert on crowd avoidance!
These tips have been field tested in Grand Canyon National Park, Yellowstone National Park, Yosemite National Park, Bryce Canyon National Park, Denali National Park and in Olympic National Park and Mt Rainier National Park, both in our backyard (lucky us!). There's a theme to these tips: FLEXIBILITY. In national park visits, as in life, flexibility is the key an easier and more enjoyable time.
#1 – Avoid Crowds in National Parks by visiting during the Off Season
This tip has some notable downsides. During the off season, some or all facilities may be closed and roads may be closed or inaccessible. Weather might be more of a challenge (too hot, too cold, too much snow or wind) and you may not have flexibility in your travel dates. I argue that these downsides are 100% worth the trade off for solitude-except for travel date plans, which you might not be able to control).
The big benefit is no crowds. You may have an unforgettable experience you would otherwise miss. The sparkling sunshine on new drifts of snow in full view of Mt Rainier's summit, or the absolute silence and solitude of walking through Olympic's winter rain forests or skiing through Yellowstone's geyser basins. Make sure you know when the off season is in the particular park you are visiting (this information may be available on the park's website, or by calling them).
Make sure to research and prepare for the weather (see this previous post on what to wear for outdoor adventure in the winter in the Pacific Northwest). Note: make sure to check with the park you are visiting and consider that there may be some reasons why visiting in the offseason is not a good idea for a particular park, or the park could be closed completely, or the weather is really unbearable (such as Death Valley in August). Additionally, if there's something specific you want to see (such as wildflowers in Mt Rainier) it may only be possible during the season (or a part of the season).
#2 – Visit other Public Lands in the Area Surrounding the Park
Some national park experiences, such as seeing Old Faithful erupt in Yellowstone or standing at the south rim of the Grand Canyon are impossible to reproduce (though I recommend considering it-see tip #3). However, many of the areas surrounding the national parks have many of the same landscapes and wildlife.
Most parks have a buffer zone of other public land (often BLM or forest service) surrounding them. Research the state parks and national forests near the park you'd like to visit and take the time for a picnic in Sierra National Forest near Yosemite, take a hike in Olympic National Forest or Denali State Park. If you want to get even more creative, visit Mt St Helens National Volcanic Monument to see what Mt Rainier could look like after it's next eruption, or take a water taxi to a remote yurt in Kachemak Bay State Park! You'll find less people and an experience and landscapes all your own.
#3 – Avoid Crowds in National Parks by Going to Less Visited Areas of the Park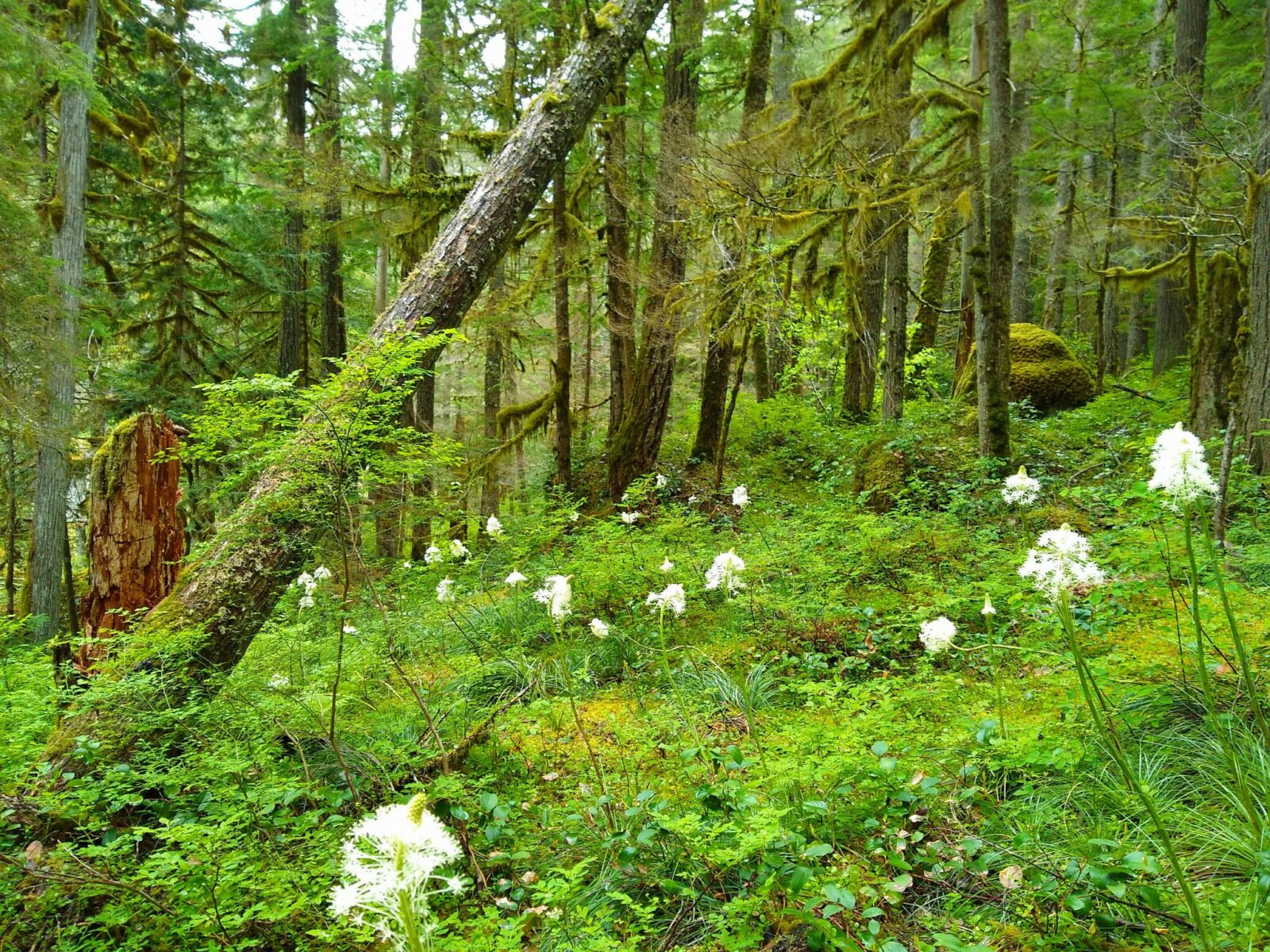 This is similar to tip #2, but may be easier to research on the park's website (or you can call and ask them which areas see the least visitors). Note that just because they are LESS crowded does not necessarily mean they are NOT crowded. The north rim at Grand Canyon is an excellent example. During the summer it will still be very busy but you'll be able to find parking and you can make use of other tips (especially #4) as well.
Yellowstone's Old Faithful geyser is not the biggest or most beautiful geyser, only the most famous! Firehole Lake drive, a few miles away, offers the potential to watch the amazing Great Fountain geyser erupt against a beautiful sunset, with a fraction of the crowd. How can you figure out what the less visited areas are? Call and ask!
The Eastside Trail in Mt Rainier National Park is a gorgeous trail through the forest along a river with many waterfalls and there's almost never anyone there!
#4 – Walk – Even a Short Distance!
This is particularly effective in more car oriented parks such as Yellowstone and Grand Canyon. Most visitors don't leave their cars for more than a few minutes. Even though you can't drive in Denali, this is still a fantastic way to get away from everyone except the people you are traveling with (you can get off at any trail and walk as far as you like and come back to the shuttle).
Instead of a quick hop out of the car for instagram, find a trail and walk for a mile and you'll leave most of the crowds behind and get a different perspective on the scenery, not to mention some exercise after a long car ride. If you're a hiker, you are likely already planning on this! Hiking is not an equally effective strategy in all parks. Some parks, such as Mt Rainier, see a lot of local hikers and many trails are quite crowded. This is still good advice especially if you combine it with tips #2 an #3. Don't be discouraged if there are a lot of people in the first half mile of the trail, often the crowds disappear once you've walked a short distance.
Last summer I hiked the Navajo Loop in Bryce Canyon on a very busy day. I almost gave up, there were wall to wall people in the first quarter mile, but after that I saw two other people in an hour and had all those hoodoos to myself! Keep in mind that it's critical to carry the 10 essentials and plenty of water even when hiking a short distance. If you're not into hiking, look into options for biking, kayaking and canoeing in the parks as another way to avoid crowds.
#5 – Avoid Crowds in National Parks by visiting on a Tuesday or Wednesday
This is another tip that is more helpful in some parks than others. This tip is less effective if parks such as Yellowstone or Denali, where most Americans live at least a two (or 10!) day drive away. However, parks closer to populations centers (Mt Rainier, Olympic, Yosemite) are MUCH busier on weekends, so a midweek visit (especially Tuesday and Wednesday) will have noticeably less people. This is particularly helpful when you combine it with tip #1.
#6 – Visit in the Late Afternoon and Evening
This tip is remarkably effective, even in legendarily congested places such as Mt Rainier's wildflower meadows, Yosemite valley and Yellowstone's geyser basins in July. After tip #1, this is the most effective tip on this list and has been field tested in every single park mentioned above with complete success! It seems to be foolproof, and unless you have young children or are hustling the miles throughout your trip it's one that anyone can do.
This is even more effective if you combine it with tip #4. In addition to almost no people, other bonuses of this strategy include: exceptional photography opportunities as golden hour and blue hour approach, more wildlife, less traffic, easy parking. If you combine this with long daylight hours in the busy summer months in northern areas, it still gives a lot of time for sightseeing and shorter hikes. You avoid crowds even in areas that are heavy on hiking by starting late in the day (last summer we hiked my favorite hike in Mt Rainier, the Naches Peak loop on a Friday night in peak wildflower season and saw two people).
If you plan ahead, staying the night in the park will make this even easier and avoid a drive late at night. If you are staying the night in the park, definitely make sure to get out and about in the evening for stunning lighting and solitude! You can also use this same strategy for an early in the morning visit, which is also effective, but can be harder to manage logistically if you aren't staying in the park (I watched a sunrise from the south rim of the Grand Canyon with absolutely no one around).
#7 – Avoid Crowds in National Parks by being Self Sufficient
Bring maps and books with you (purchase in advance) and bring food and drinks (especially water) with you. This will help you avoid long lines, crowds, frustrated people and overpriced, mediocre food in the park as well as long lines in visitor centers. This way you can stop wherever you like and you'll already have what you need (which will make things easier if you are following tips #3 and #4). This type might move from a tip to a necessity if you are visiting in the off season.
#8 – If Available, take Public Transportation
Unfortunately, not all parks have public transportation (notably our parks in Washington do not and neither does Yellowstone in summer), but if it's available definitely park the car and take advantage of it. The main downside is that sometimes the shuttles themselves can be very crowded, but that's only when you're actually riding it.
You'll save time and deal with less crowds if you take the shuttle and follow tip #4 and #6-pay attention to start and end times of the shuttle!). Research the options ahead of time so you can use the system efficiently. Besides Denali's required shuttle, free and optional or partially optional shuttles are in Grand Canyon, Bryce Canyon and Yosemite.
Check your park before your visit to determine if shuttles are available and how they work. In most cases, there are not public transportation or even semi-public (Greyhound, Amtrak) transportation options to get to the park itself, but a couple of exceptions are Grand Canyon and Yosemite. I have not personally taken the train or bus to Grand Canyon (I've visited only the north rim more recently, see tip #3), but I have taken the YARTS bus to Yosemite and I highly recommend it! You can completely avoid all traffic, parking and even the entrance fee, while you gawk at the scenery or read a novel.
With these tips under your belt, you should be able to avoid crowds in national parks on your next trip as well as have a less stressful and more enjoyable trip!