Top 3 Outdoor Activities in Seattle
Posted On July 22, 2019
Last Updated on December 29, 2022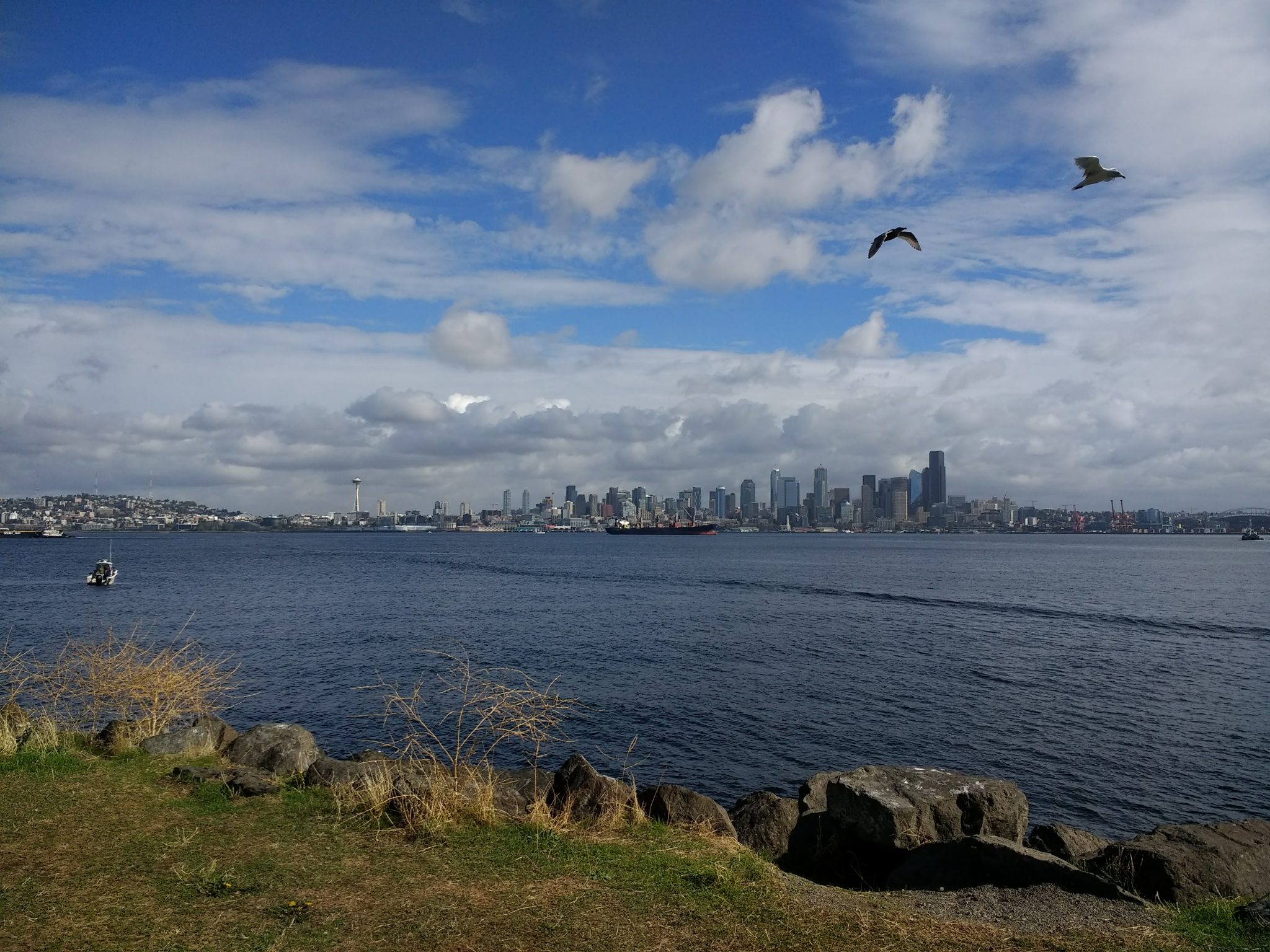 This article will talk about Outdoor Activities IN Seattle. Not near Seattle, not day trips from Seattle, actual outdoor activities right in the middle of the city! Seattle is uniquely positioned to provide lots of outdoor activities without leaving the city, with our inland waterways, beaches and forests open to everyone by visiting our amazing city parks.
Leaving town is amazing and I love it, but sometimes you need an adventure that's super close to home. This is also great for visitors, who may be visiting without a car, or just don't want to deal with driving in Seattle. Everything recommended in this post can be accessed by transit (use transit in google maps for directions to get there).
Related: What to pack for Seattle
Hiking and walking along with cycling and kayaking are the easiest ways to get outside, but I included a few honorable mentions for those who seek even more urban adventure. For more ideas of awesome things to do in Seattle, check out this post. Head over here to see outdoor holiday activities in Seattle. Here we go, approachable Outdoor activities in Seattle!
Hiking or Walking in City Parks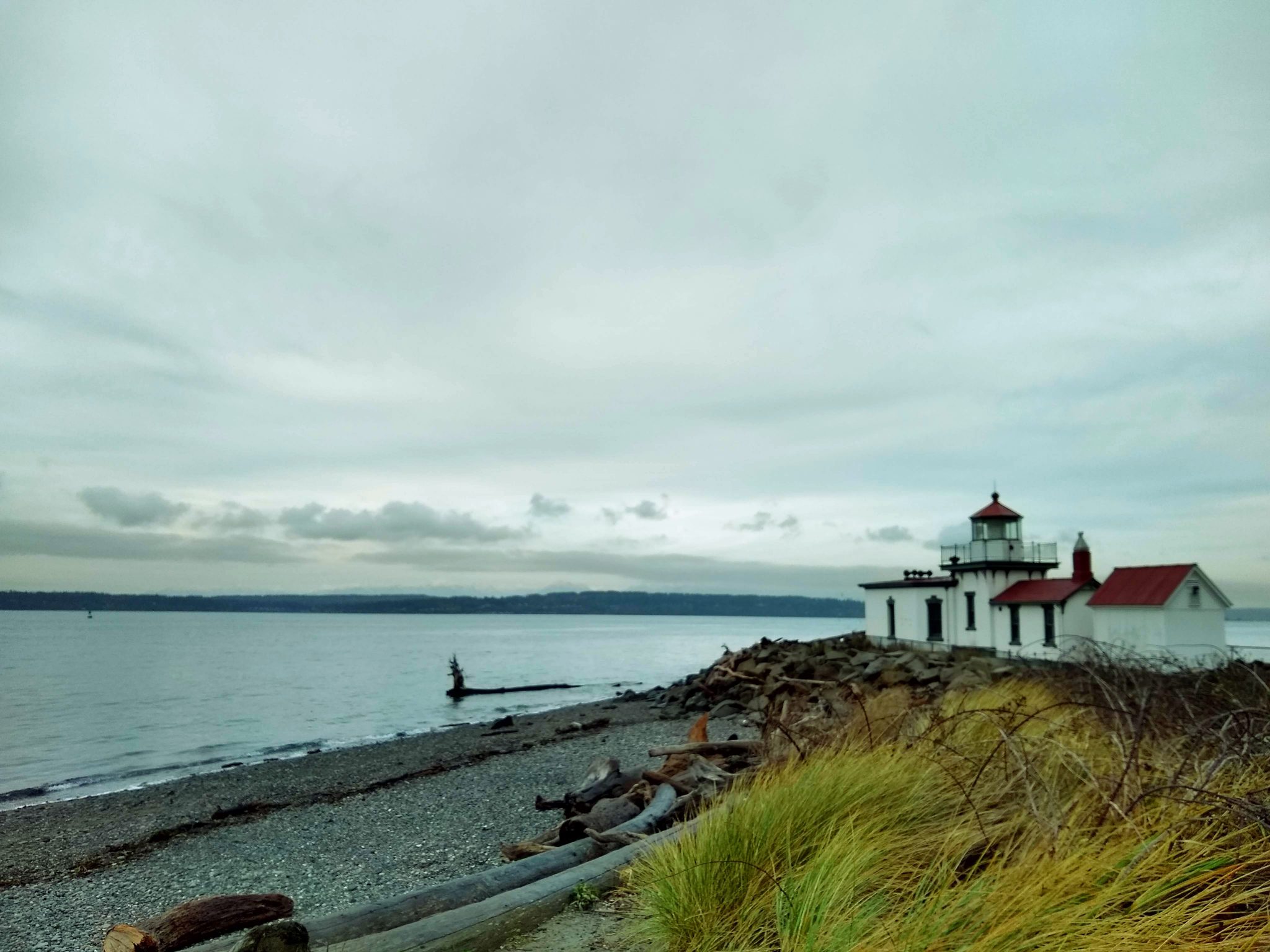 Seattle has an amazing park system! Many of them have many miles of trails to explore. What's the difference between hiking and walking? I feel like it's hard to say on urban trails. I think of urban trails as walking, but especially in Discovery Park and Seward Park it can definitely feel more like hiking, complete with being away from parking lots and crowds (especially the trails on the north end of Seward Park, up the hill from the loop trail).
Seattle's urban trails can take you along the beach (saltwater or lake water), through old growth forest, through neighborhoods or away from houses and cars. Here are a few of my favorites:
Seward Park (Southeast Seattle)
Seward park features old growth forest on it's north side, and a 2.5 mile flat loop trail along the lake with a swimming beach, a view of downtown and a view of Mt Rainier. A nesting pair of bald eagles is almost always heard or seen. You can explore further by going to the trails that are in the center of the park as well.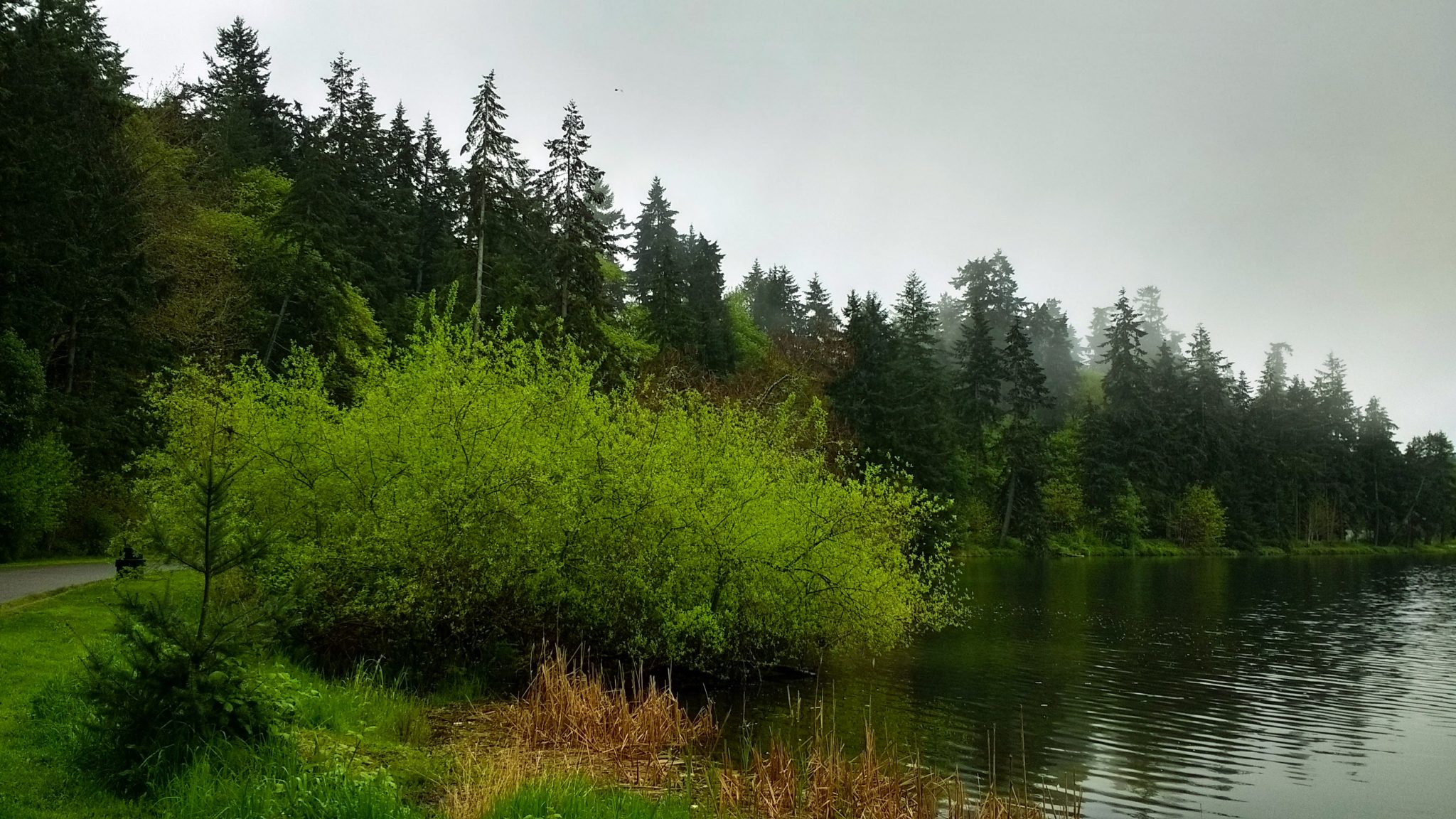 Discovery Park (Northwest Seattle)
Discovery Park is in the Magnolia neighborhood and is a large park with many miles of hiking trails. There's a trail called the loop trail that is well signed and goes up and down the hill on a three mile loop through the forest and also has excellent views of the Salish Sea, Mt Rainier and passing boat traffic. A diversion down to the beach takes you to the Westpoint lighthouse.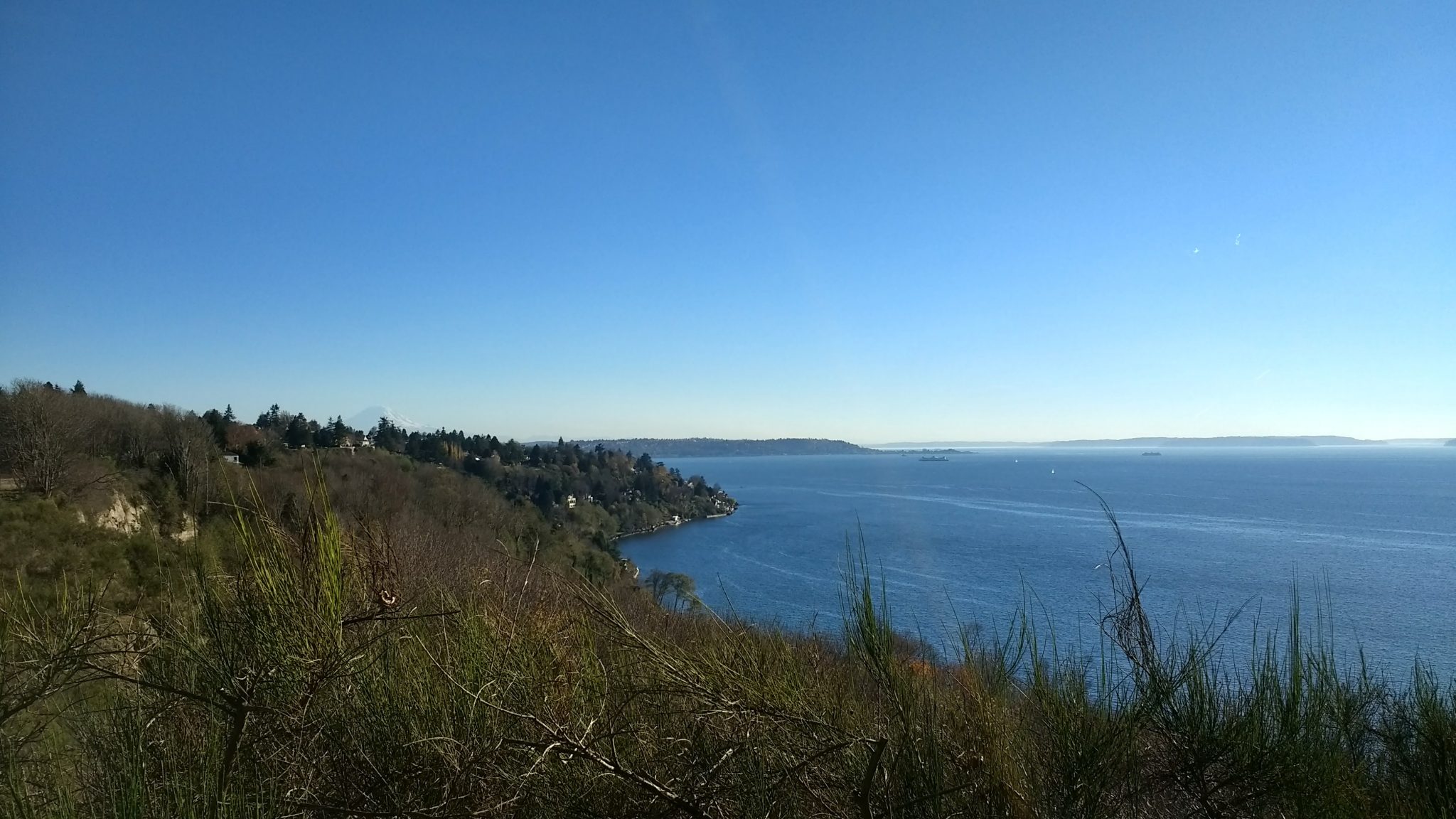 Washington Park Arboretum (Northeast Seattle-University)
The arboretum has a beautiful new trail that makes walking through this gorgeous area much more enjoyable! I wrote about it in more depth here, but you can connect the new trail to the trails on Foster Island, making a total walk of about 4 flat miles. The arboretum itself has gorgeous spring flowers with many side trails of rhodedendrons and azaleas, and the waterways under the 520 bridge and between the arboretum and the university stadium have lots of birds and narrow waterways between them.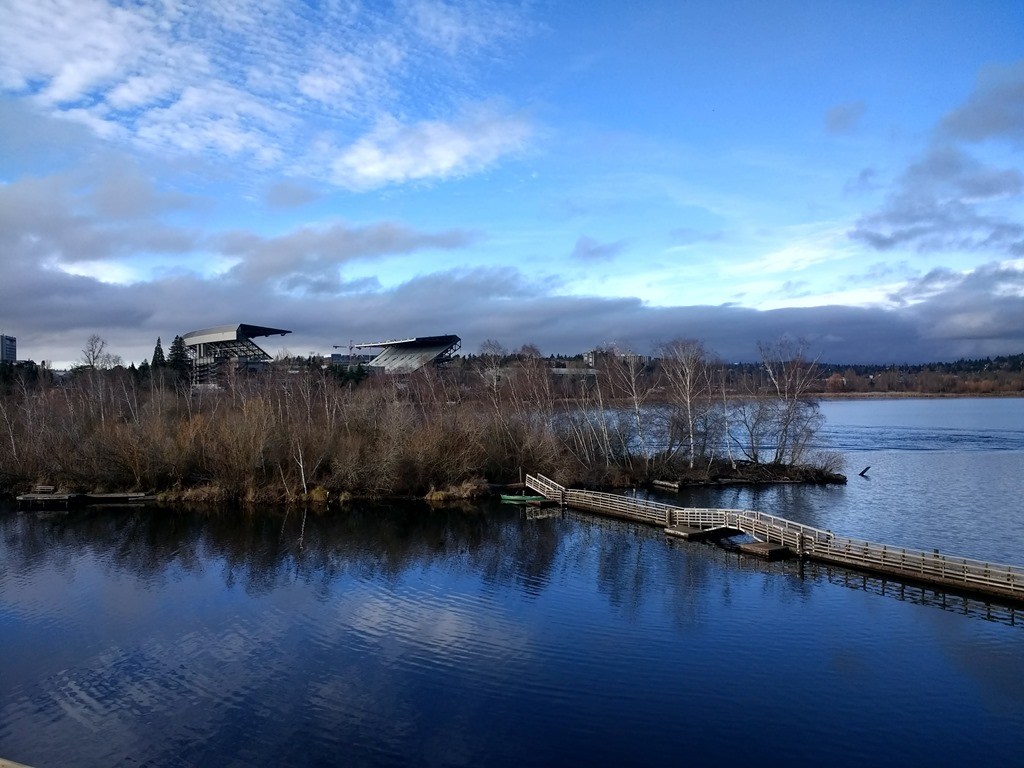 Cycling on Public Trails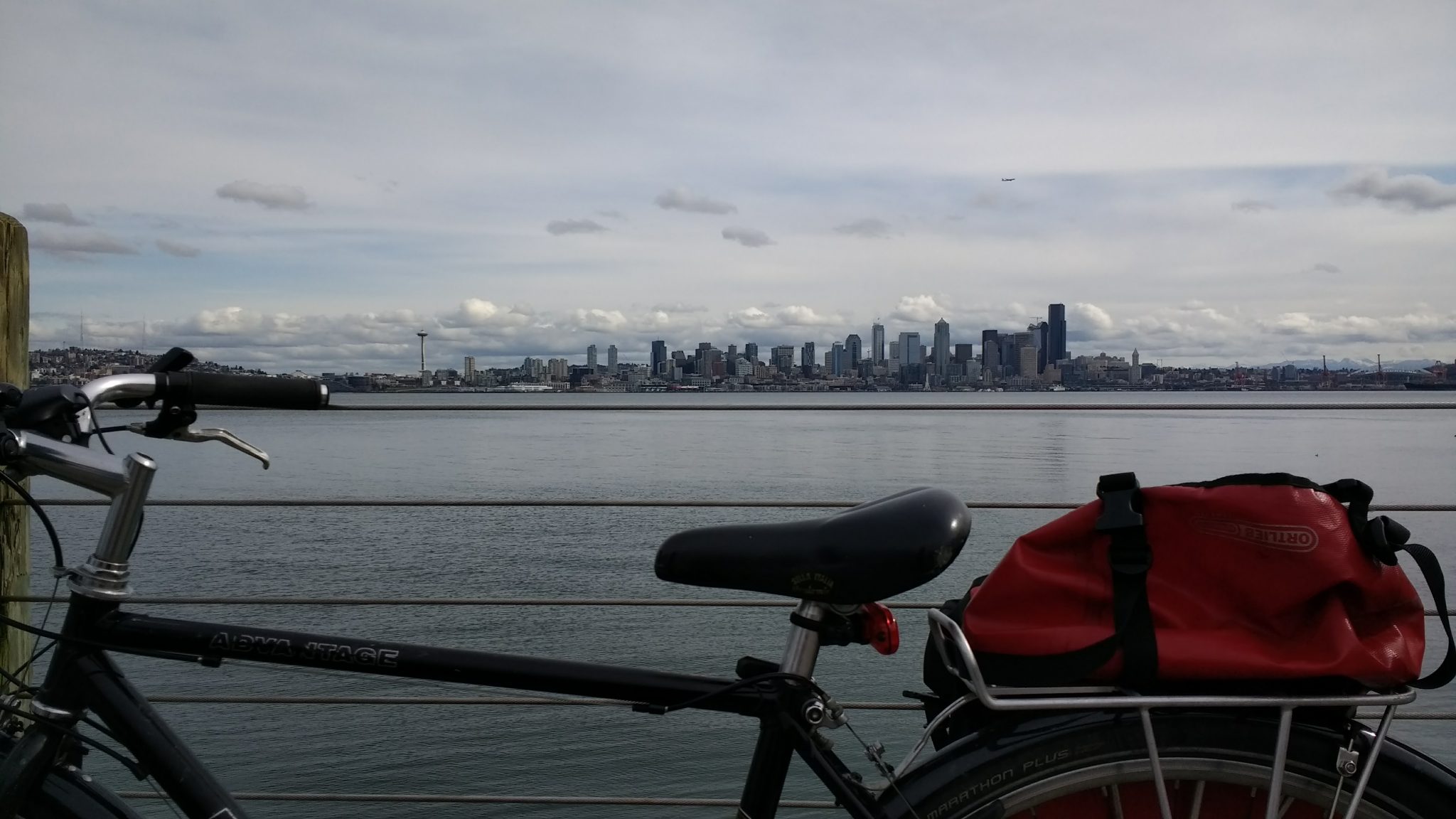 I've mentioned before that I am not a particularly strong or enthusiastic cyclist, and I'm not very comfortable riding on the road, but I LOVE to ride a bike on Seattle's urban trails. It's such a fun way to get around and experience things and it's faster than walking! You can put your bike on the light rail or bus, or you can just pick up a bike share anywhere and start riding so you don't even need to own your own bike!
Alki Beach is a great place to ride, it's flat and there's lots of bike share bikes around. Another great trail ride is to go from the waterfront, through Myrtle Edwards park, out to the Ballard Locks and along the Ship Canal trail through Fremont, past Gasworks Park to the University of Washington Light rail station. If you do it on a bike share bike, you can just leave it at the station, or you can take your own bike on the light rail back to wherever you started or where you are going! This ride is about 11 miles and is mostly flat (there's a hill near the locks but you can avoid that by skipping the locks and going around the ship canal).
Kayaking Seattle's waterways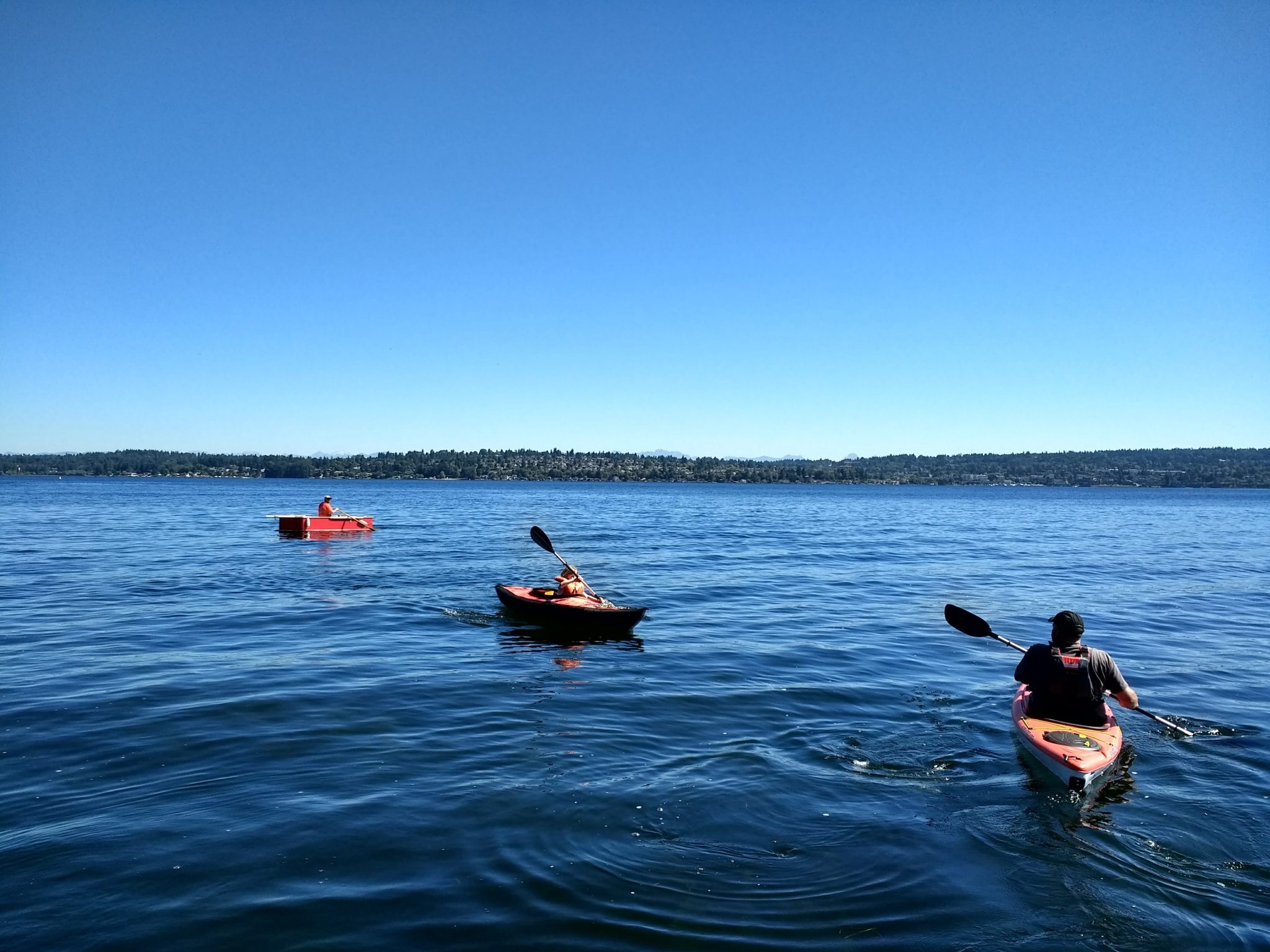 I recently wrote about places to rent kayaks and stand up paddleboards in town, which is one of the most unique outdoor activities in Seattle! Not only do we have lots of water, but we have both lakes (Lake Union, Lake Washington) as well as the Salish Sea (Puget Sound). The saltwater is cold year round, and the lakes warm up in the summer so this might be something to consider when choosing where to go. If you're renting, then you'll be exploring the area around where you rented. If you have your own kayak or paddleboard then you can explore pretty much anywhere you want!
Other Outdoor Activities in Seattle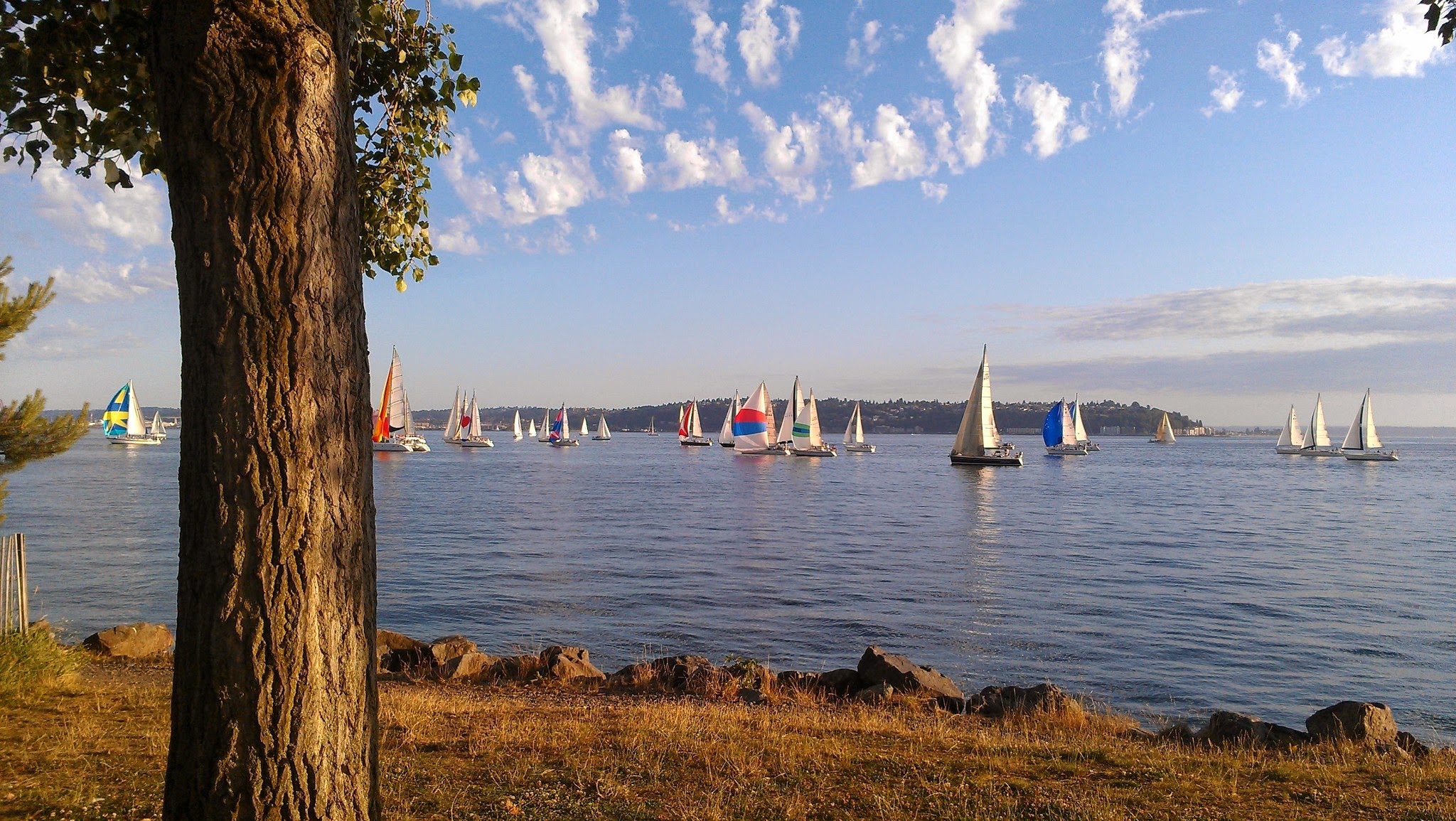 I highlighted walking/hiking, cycling/biking and kayaking/stand up paddleboarding as the outdoor activities in Seattle that are most straightforward and affordable that most people will enjoy. If you want to get even more adventurous, you could join the triathletes training for open water swimming, take a sailing lesson or have a bonfire at Golden Gardens or Alki, where there are firepits that anyone can use for free! If you want to get out of the city but don't have a car, try out our trailhead direct transit service to several local trailheads.
Have fun out there with all the outdoor activities in Seattle!