Best November hikes near Seattle
Posted On November 5, 2016
Last Updated on April 18, 2022
Just because it's late fall or winter doesn't mean you can't go hiking! Sure, it's rainy quite often, but not everyday! November hikes near Seattle are pretty great with many local hikes that can be enjoyed in the wet months too. A great way to our gray winters in Seattle is to get outside and hike!
There are lots of gorgeous, mellow walks in Seattle parks perfect for winter beaches and urban strolls, but if you want to get out of town here are your best November hikes near Seattle.
What makes a good November hike in Seattle?
Low elevation/no snow (unless you want to try snowshoeing)
Not a view hike, since it's often rainy and cloudy in November!
Less than an hour drive for our short November days
Less than five miles for our short November days
All of these November hikes near Seattle meet these criteria and are good year round, dog friendly (on leash) hikes! I did add a couple of bonus November hikes that are more than an hour drive from Seattle, but are super worth the extra drive.
I highly recommend the Washington Trails Association trip reports all year but especially for November hiking because they will keep you up to date on the latest conditions.
Related: What to wear for a day hike in the Pacific Northwest, what to bring on a day hike in the Pacific Northwest
Twin Falls – Best November Waterfall Hike near Seattle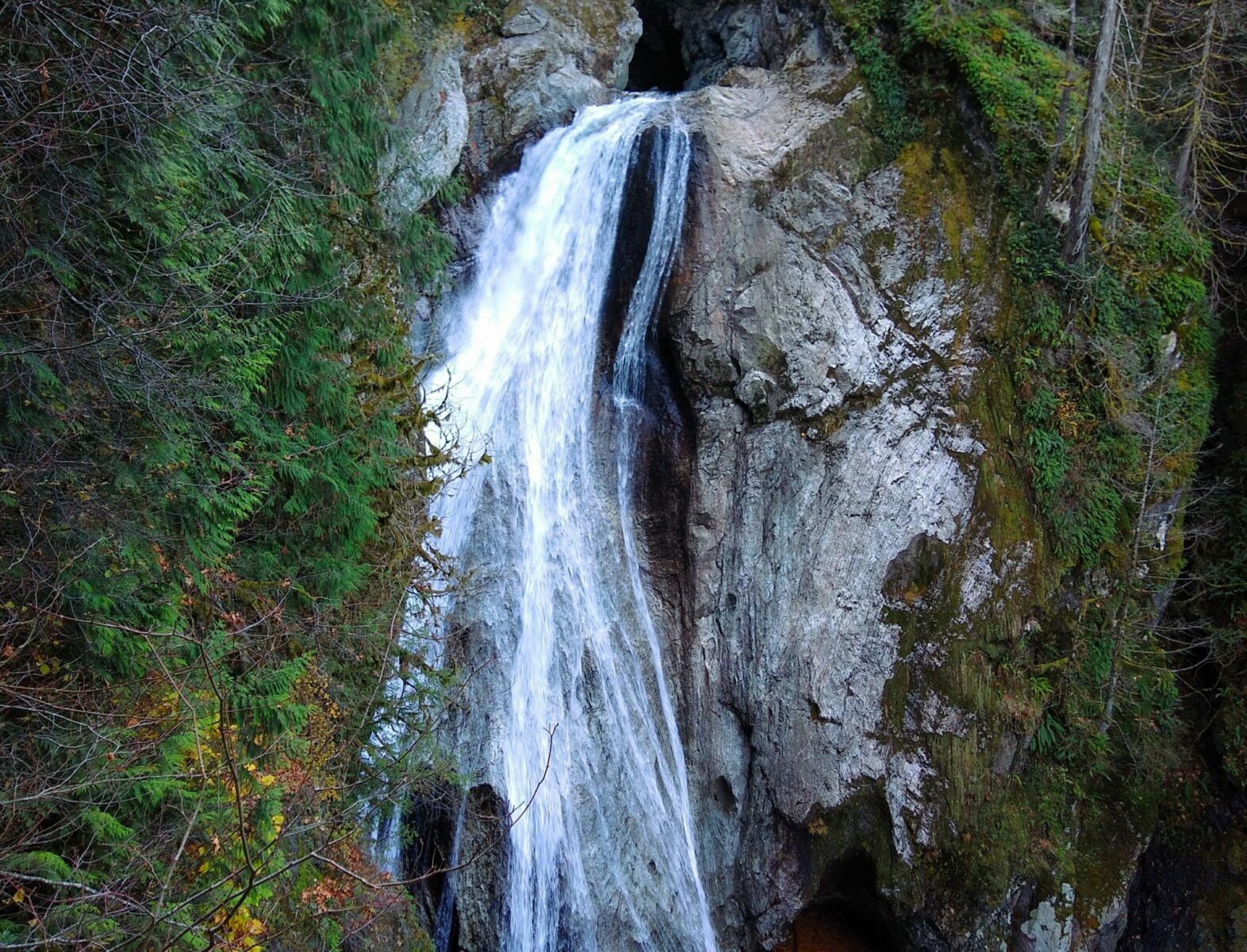 One of my all time favorite hikes in Washington, Twin Falls is insanely busy during the summer! But once the rain comes and the days get shorter and colder the crowds thin out and the waterfall is even more impressive!
At 3 miles round trip with 500 feet of elevation gain, you get the payoff of this incredible waterfall in just 1.5 miles!
The trail is well maintained, but be ready for mud!
Parking Pass: Discover Pass
Talapus Lake – Best November Alpine Lake Hike near Seattle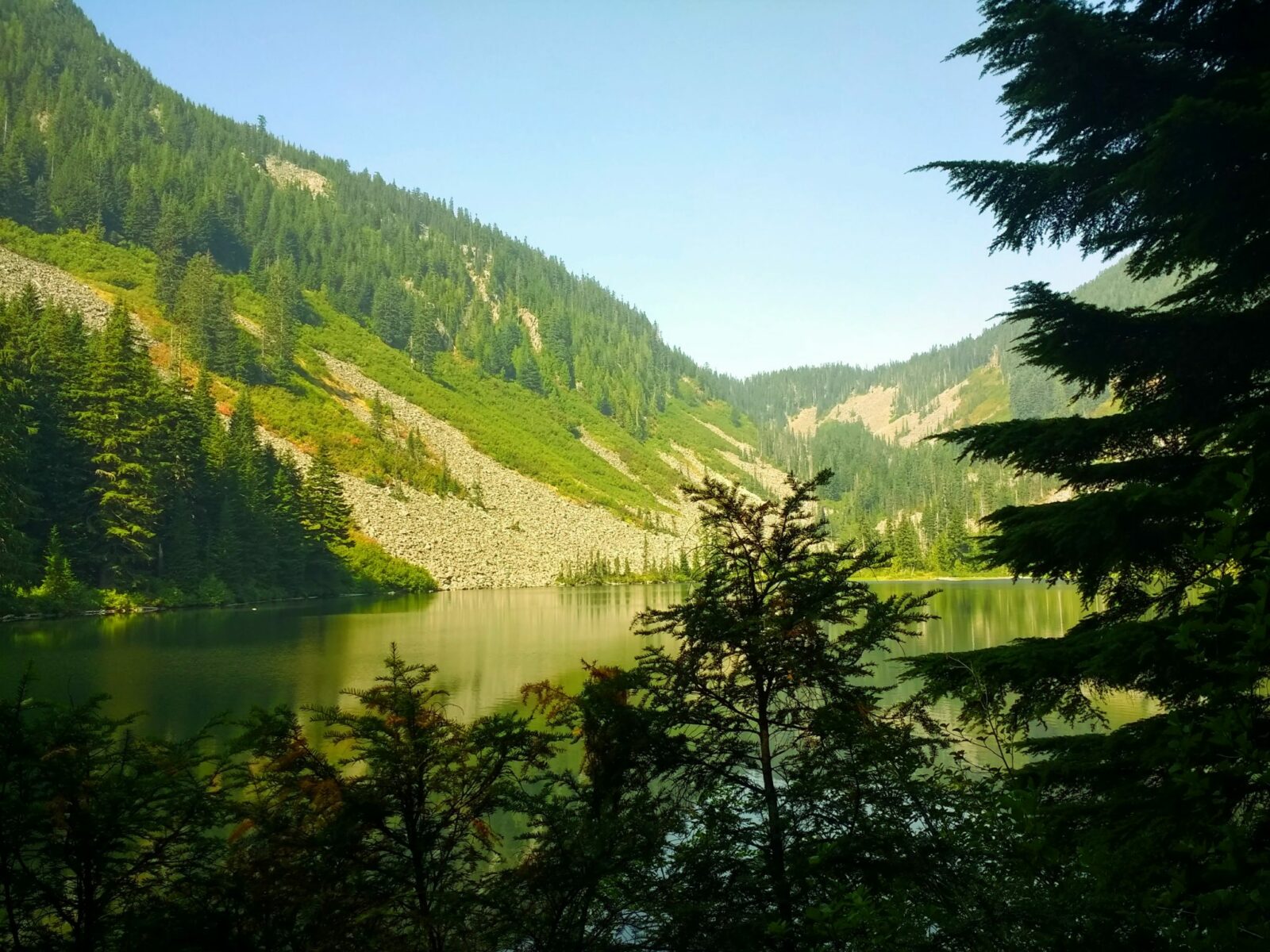 Watch out for this one, at 3700 feet it is possible that Talapus Lake will have snow in November! It's a slightly lower elevation than Stevens Pass, so if Stevens Pass is snow free you should be free of snow here too. Check out recent trip reports as well for more information on current conditions.
At 4 miles round trip and 1000 feet of elevation gain, it's never extremely steep and meanders through the forest to a beautiful alpine lake. This trail does have a lot of roots on it and can be muddy, so use caution. No bugs at the lake this time of year!
Parking Pass: Northwest Forest Pass (or America the Beautiful Annual Pass)
NOTE: Another great lake hike this time of year is Heather Lake, a very close second (and probably better if you live in North Seattle or north of Seattle).
Wilderness Peak – Best November Forest Hike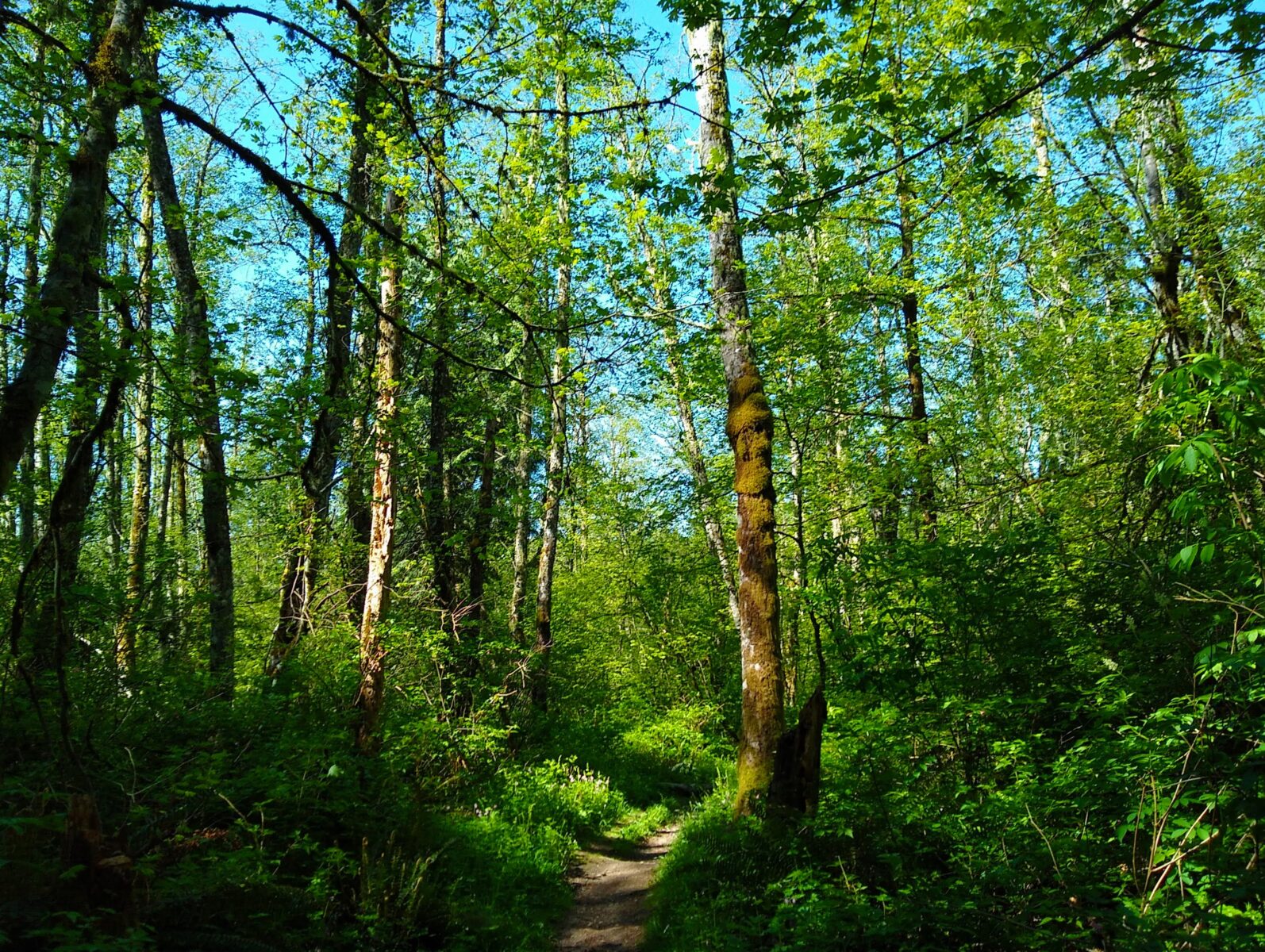 Wilderness Peak has the steepest climb of any on this list, so it gets the workout award! This is a beautiful forest hike that will get up your heart rate at about 4 miles and 1200 feet of elevation gain. It's also a loop, which is always enjoyable! There are no views here, but it's a beautiful hike anyway.
If you want MORE of a workout, a couple of nearby longer and steeper hikes include Margaret's Way and the May Valley Loop. They are both good November hikes near Seattle too for anyone looking for a harder hike!
Parking Pass: None
Bonus #1- Deception Pass
If you're up for a longer drive (about two hours from Seattle), I recommend Deception Pass State Park which has multiple excellent November hikes. There are great views to be had if it happens to be clear, but if it's cloudy or rainy, you'll still enjoy the beaches and forests of Washington's most popular state park, without the summer crowds!
Bonus #2 – Boulder River Falls
Boulder River is an hour and a half to two hours from Seattle, but like Deception Pass, is worth the extra driving time! This absolutely gorgeous forest hike passes multiple gorgeous waterfalls. Waterfalls are amazing in November since it's such a rainy month! The Boulder River Trail is up to 9 miles round trip with 800 feet of elevation gain, but you get to Boulder River Falls is three miles round trip.
Winter hiking has the advantage of less crowds, no bugs and sometimes you catch some terrific sunsets and sunrises! Make sure to be particularly mindful of having extra clothes, food and a headlamp (and everything else you need for a day hike) as our days are short in November!.
If you happen to find a sunny November day, that's a great opportunity to do a hike that is insanely crowded in summer with great views, like Rattlesnake Ledge.