Time for a Little Escapism: Transit/Bicycle Trip from Angle Lake to Des Moines Beach Park
Posted On November 10, 2016
Last Updated on July 8, 2020
Sound Transit opened a new light rail station in the south fairly quietly this fall, the Angle Lake station. It is just south of the airport, and currently the southern endpoint of the line. Mostly, this serves as a large park and ride. However, I have been excited about this ever since they announced it, because it opens up some good bicycling options.
While most bicycling in the Seattle area is focused on the Lake Washington loop, there's some great riding to the south. However, the airport is a barrier. Getting around or through the district means riding through endless strip malls on roads with heavy traffic and no shoulders, or lots of jockeying on steep rolling hills finding your way around roads that never go through. When I used to ride long distances with the Seattle International Randonneurs, I rode this area several times, and always found it a grind to get through. So I was excited that the light rail extension will allow you to bypass some of those areas and get to nice coastal riding.To the east is the Green River trail. We'll write about that in a future post. But to the west, one good easy afternoon trip is to take your bike on the light rail from wherever is convenient for you (of course, you could also drive to the park and ride at Angle Lake).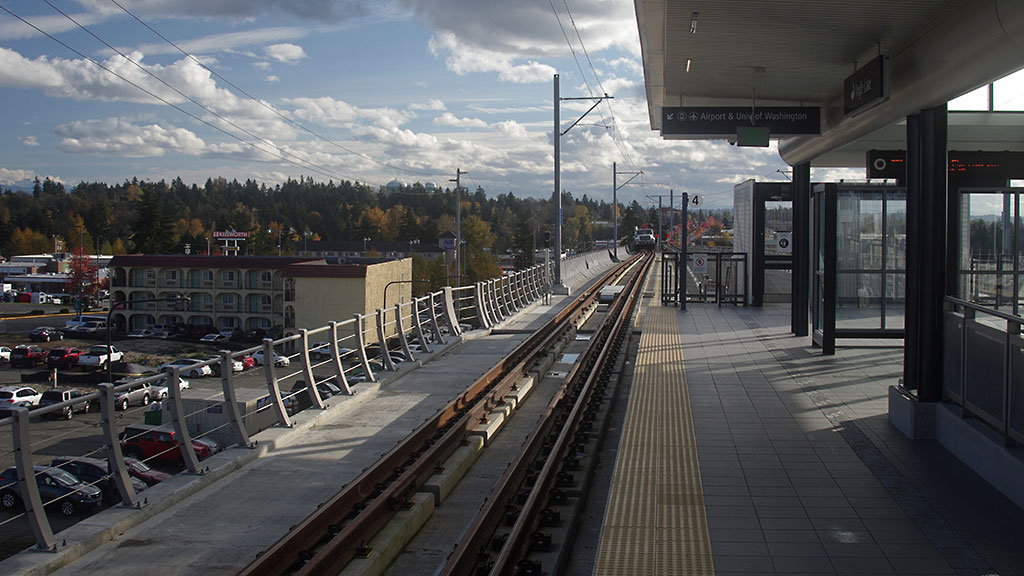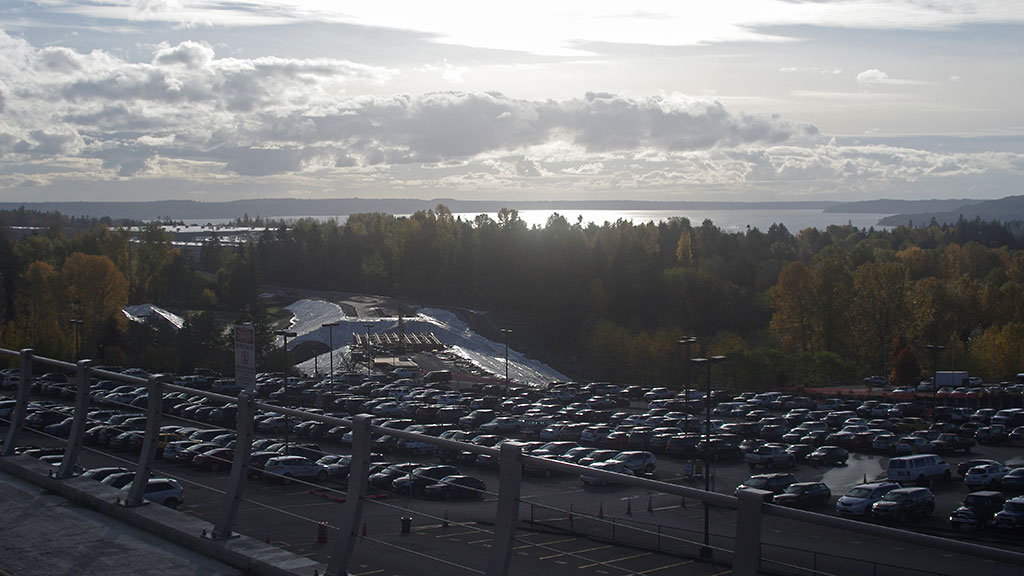 A brief ride on the marked bike lane on S 200th Street to the west down a steep hill takes you to the entrance to the Des Moines Creek Trail.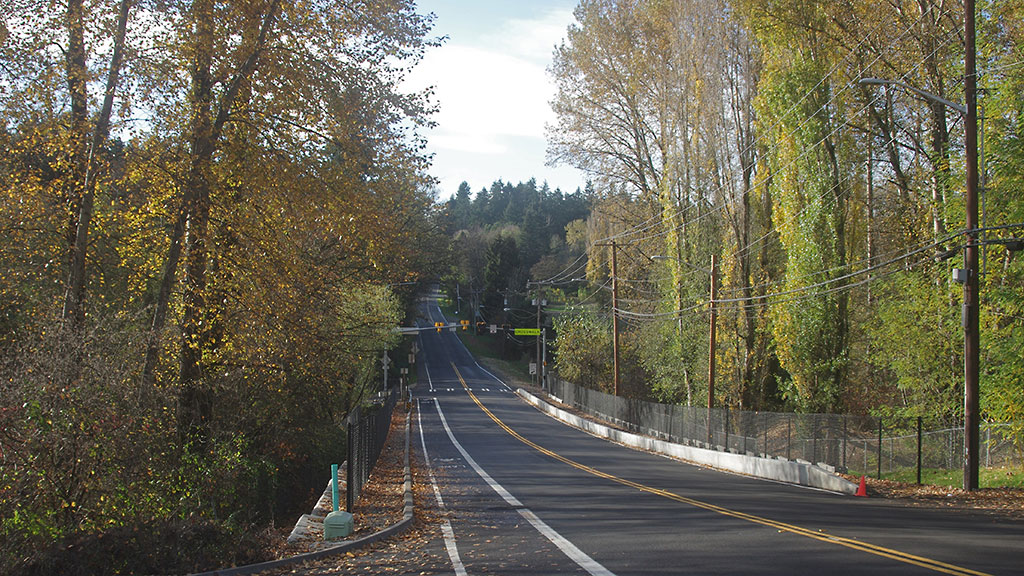 As soon as you turn onto the two mile, paved trail you enter another world. It seems bizarre that this is in the middle of the suburbs… a babbling creek runs nearby, and deep in the canyon, you cannot hear the noises of the city. It's a great escape.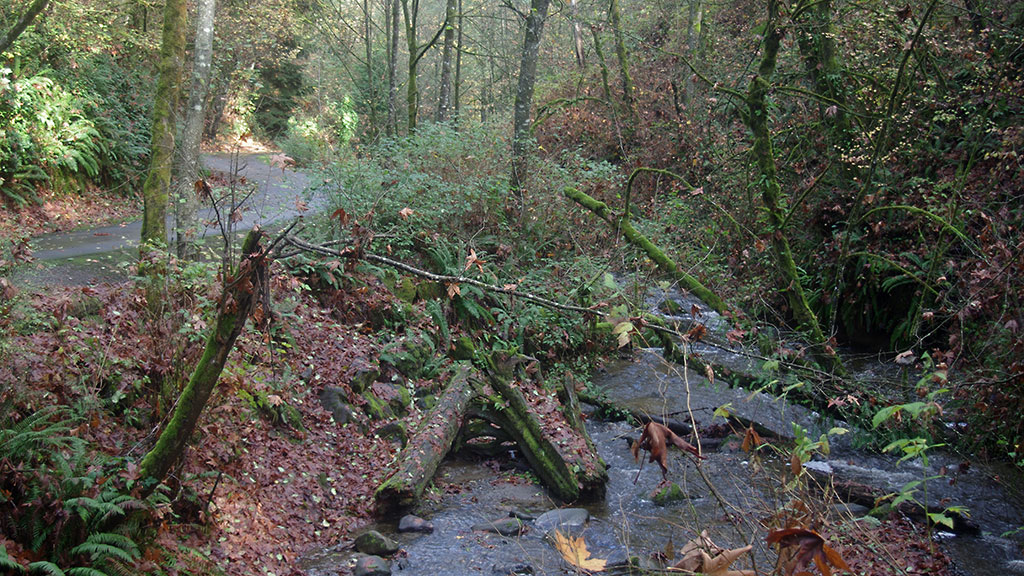 Over the course of the run from the train station to the end at Des Moines Beach Park, you will do a little over 300 feet of descent. It's not steep, but a steady downhill.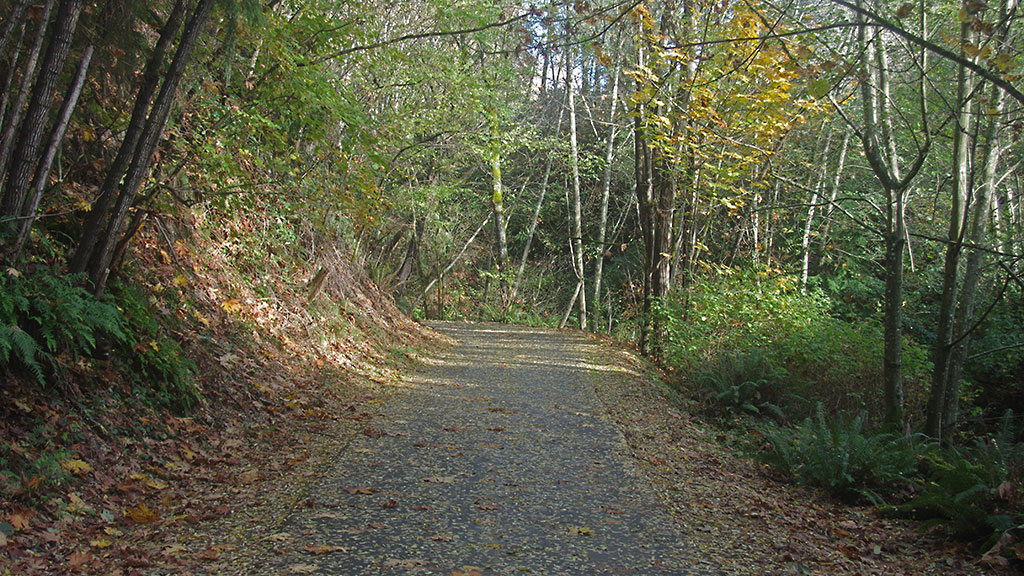 Other than a 100 yard section where you pass the wastewater treatment plant, it is rather transcendent. At the bottom, it opens up onto Des Moines Beach Park. This is a perfect spot to watch a sunset or have a picnic. Sunset is particularly nice from this area, since it is setting so much further to the south now. Some of the nice sunset spots closer to the center of Seattle are better in summer but lose their view in winter. Sadly, there are no fires allowed. The area near the park has several nice cafes on Marine View Drive, and the marina is good viewing for boat lovers. If you like, you can turn and head back after enjoying your time here for about a five mile round trip. If you do just this section, it's an easy walk instead of bike as well. The ride back up is surprisingly easy, given that it feels like you're coasting the whole way down, except for the last blocks back from the trailhead to the train.
However, if you are looking for more of a ride, you can head south to Salt Water State Park, about two miles further south, which allows beach fires in two fire pits (one can be reserved) and has more space to spread out for beach fun or sunsets. Have a s'more and spend some time watching the tide go out, and the ferries running out to Vashon Island.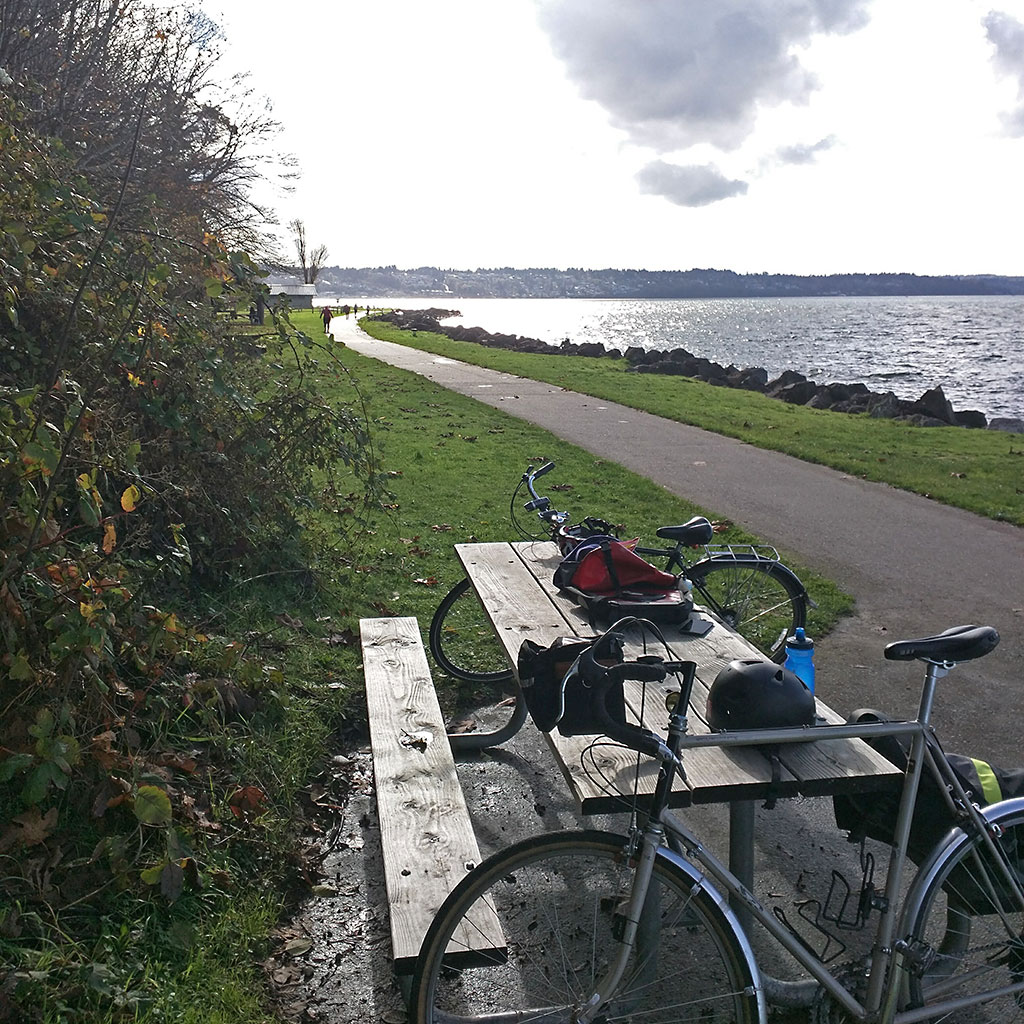 The road rolls steadily from Des Moines to here, and has less of a defined bike path, but it is a worthwhile destination. Getting down to the beach from the road is a fairly steep descent down a lightly used road (when the campground is closed, at least, which is all winter).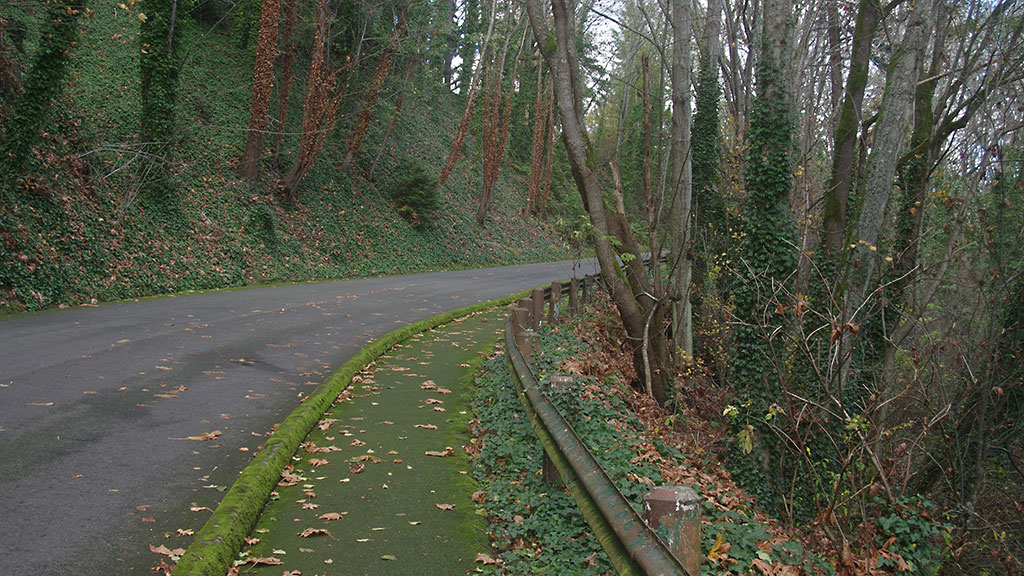 Extra credit:
You can continue on south to Dash Point State Park, for a round trip of 27 miles, or continue south to Tacoma Dome Station (get that tour of Fife you've always wanted!) and ride back to the Seattle area on the Sounder Train, although that can be tricky to arrange schedule wise, since weekend service is spotty.
Looking for another biking adventure in the south end? Check out this adventure in the Rainier Valley!