Where to find a Tidepool near Seattle
Posted On May 13, 2017
Last Updated on May 11, 2020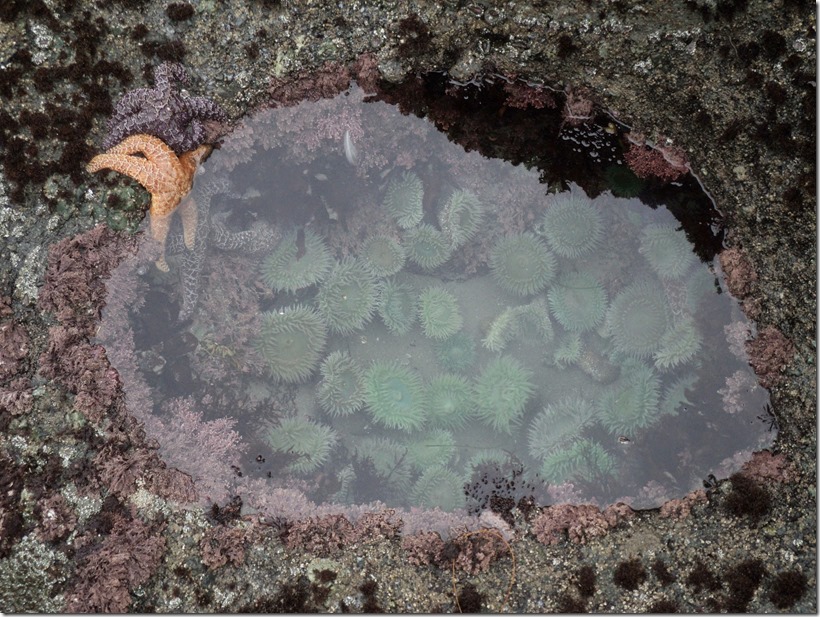 As long as I can remember, I have loved tidepools! When I was growing up, my grandparents lived by a beach on the Kitsap penninsula that had fantastic tidepools. We planned our days around the low tide since everyone knows that the best time to go to the beach. As an adult, I still love to explore the many mysteries of tidepools. This is a great activity for kids and curious adults alike, and it can be enjoyed in any weather without leaving town! It's also a great educational opportunity to learn about an ecosystem and adaptations of animals who live there. Today we'll talk about where to find a tidepool near Seattle, and how to know when tides are low, and what to bring.
During the spring and summer we typically have some very low tides. Any low tide will show interesting tidepools, but the lower it is the more exciting. I definitely pay attention to minus tides, especially ones that are minus more than one foot. When we have tides that are –2 or –3 (a handful of times per year) I make a special effort to check them out. You can follow along with the days and times of tides here.
What to bring tidepooling?
The most important thing to bring is rubber boots (even in summer), this will protect your feet from getting scraped up on rocks (which happens in sandals), will help keep you from slipping on slippery rocks, and also keeps your feet dry. It's also a good idea to bring sunglasses and a hat, and a field guide so you can identify all those interesting tidepool creatures.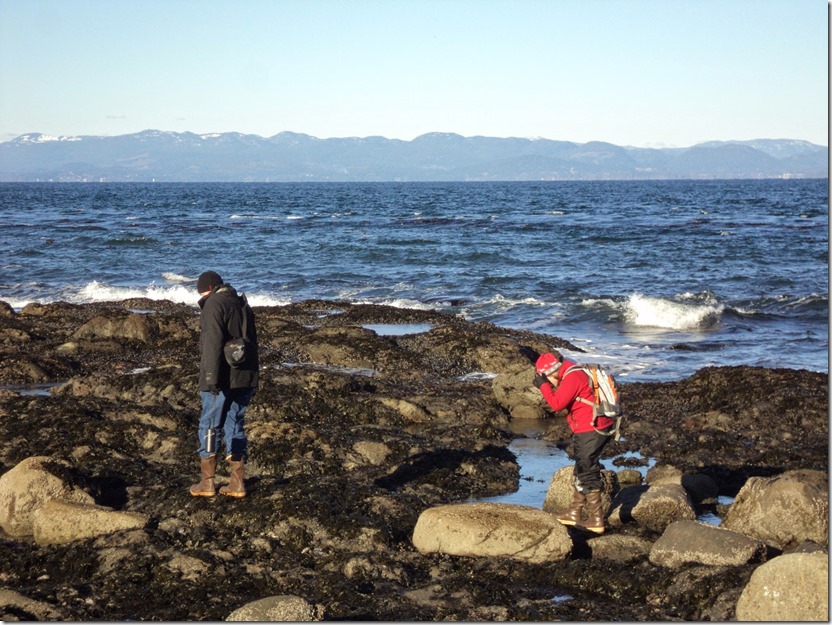 Where can I go Tidepooling near Seattle?
There are lots of great tidepools in regional city parks such as Constellation park in West Seattle (around the corner from Alki beach), Richmond Beach park in Shoreline, Seahurst park in Burien, Brackett's Landing park in Edmonds (adjoining the ferry terminal on the north side), Saltwater State park in Des Moines and Titlow park in Tacoma. At many Seattle beaches on low tides on summer days, the Seattle Aquarium Beach Naturalists will be out to help you identify the animals and learn about their tidepool home.
If you want to head further away from town and make tidepooling part of a larger adventure, Olympic National Park has incredible tidepools, Salt Creek County Park near Port Angeles and Deception Pass State Park near Anacortes are all great options!
In general, any rocky beach is good for tidepooling at low tide, and we have lots of rocky beaches in Washington state! Sandy beaches aren't very good for tidepooling because there's just sand and no rocks for the water to puddle around.
Another good place to look for tidepool animals at low tide is on exposed rocks along the shore or especially on pilings under docks.
When tidepooling, remember to watch your feet to protect the fragile environment and the animals working hard at survival until the high tide returns, and don't remove any animals.