Hanford Reach Hike: A Unique Landscape in Washington State
Posted On April 18, 2021
Last Updated on May 11, 2023
Hanford Reach National Monument is an incredible landscape and a place to find solitude in an area of jaw dropping natural beauty with a fascinating history. Located in super dry Eastern Washington, this area was part of the buffer zone for the Hanford Nuclear Site starting in 1943.
The land was taken from the people living there without explanation and the purpose of the site was kept a secret for two years. Just before the United States became the first and only country to use an atomic bomb, which we did against Japan in 1945, the secret got out.
Because of this military activity, the agriculture and dam projects that line the rest of the Columbia River didn't happen during the same time and this section of the river remains free flowing. This is a truly unique and beautiful place you don't want to miss in Washington State and my favorite hike near Tri-Cities! Hanford Reach is an exceptionally good hike in spring, with sunny warm days and gorgeous wildflowers.
The hike from the Hanford Reach Trailhead, also know as the White Bluffs North Trail, is up to 7 miles round trip with up to 500 feet of elevation gain. If you go to the base of the first dune and back it's about 4 miles round trip. You can walk any distance along this beautiful trail and see incredible views the entire time.
The Hanford Site (Manhattan Project National Historical Park) and Hanford Reach National Monument are the homeland of the Wanapum People and the Yakama Nation.
Parking Pass: None
Dog Friendly: Yes, on leash
Cell phone coverage: Very good (on T-Mobile), some short sections without service on the drive there
Restrooms: None
Accessibility and Mobility: Some parts of this trail are very smooth with few rocks or roots. Some short sections are fairly steep and there are few areas with drop offs. The sand dunes and the sand I find more challenging to walk on and tiring quite quickly!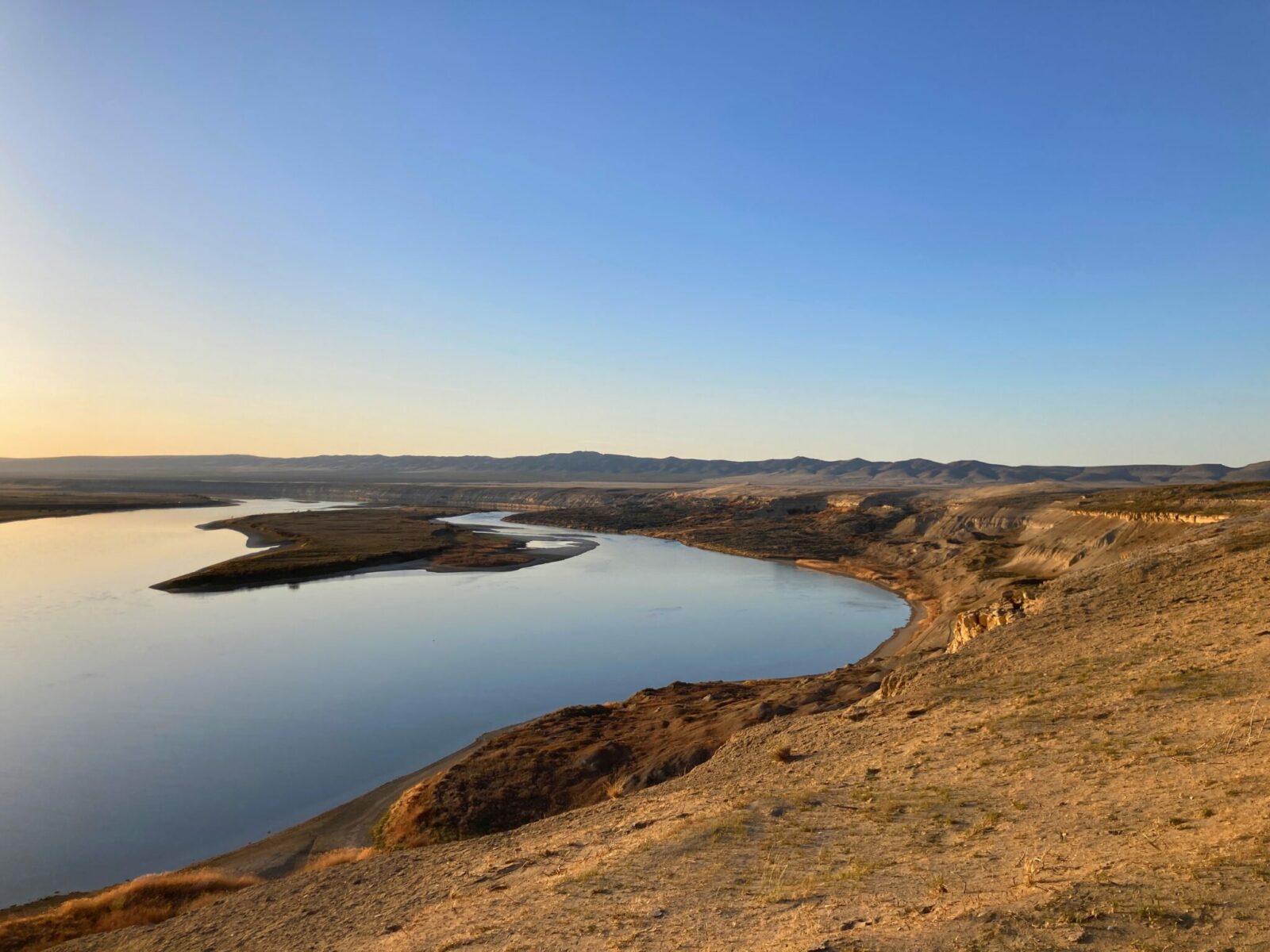 Related: What to wear for a day hike in the Pacific Northwest, What to bring for a day hike in the Pacific Northwest
Where is Hanford Reach?
Hanford Reach National Monument is located along the Columbia River in Eastern Washington, about 60 miles north of the Tri Cities (Richland, Pasco and Kennewick). This trail is also referred to as the White Bluffs Trail, as it goes along the top of striking white bluffs above the Columbia River.
From Richland, take State Highway 240 north and west which becomes State Highway 24 just before crossing the Columbia River. Continue on State Highway 24. 19 miles after you cross the bridge over the Columbia River, turn right on a gravel road and after 4 miles, turn right on to another gravel road with a sign for a boat ramp. In just over a mile you'll find the unmarked trailhead on your right. It should take just over an hour to get here from the Tri Cities.
From Seattle, take I-90 East to the Columbia River bridge at Vantage. Just on the other side of the bridge, take the exit for State Highway 26 towards Pullman. You'll quickly come to the turn to go on State Highway 243 towards Wanapum and Mattawa (the other way goes towards Pullman). Follow 243 and then go left on State Highway 24 and then follow the same directions as above. It's about a three hour drive from Seattle.
From Spokane, take I-90 West to Ritzville and then go south on US Highway 395 towards the Tri Cities. Go right on State Highway 26 towards Othello and in Othello, head left on State Highway 24. You will turn left onto the gravel road described above. It's about a two hour drive from Spokane.
If you enter "Hanford North Trailhead" into google maps that will get you there.
Is the Hanford Reach Hike right for me?
If you like big, open and truly unique landscapes you will absolutely love this hike! This is also a good place to watch for birds and has interesting history. The sand dunes are super unique and fun to explore and climb around on but walking in sand can also get tiring!
There are plenty of rattlesnakes here (I have seen one right on the trail) so pay attention for those, especially one warm spring, summer and fall days.
If you're looking for something a bit closer to Seattle or shorter and flatter, but in a similar climate, you might enjoy Frenchman Coulee near Vantage.
When is the best time to hike Hanford Reach?
In my opinion, summer is way too hot for this hike. Not only does this part of Washington State get extremely hot in the summer, there is absolutely zero shade or shelter on this hike of any kind. This is a wonderful option in spring or fall when day time temperatures are usually warm and sunny. Winter can also be a good time to come here, although it can be extremely cold and windy. It's very dry so normally there is very little if any snow. Be ready for wind in spring and fall as well.
I think spring is the ideal time to come here, between the perfect hiking temperatures and the beautiful wildflowers that come out in late March or early April.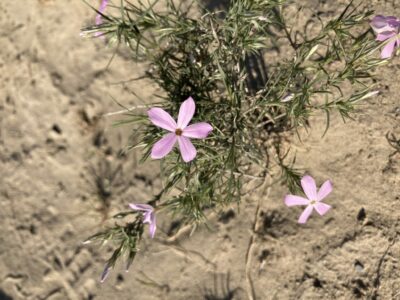 This makes for a wonderful sunset hike as long as you have a headlamp and watch your footing carefully if you get caught out after dark.
Trail Description
After you park, you'll see the trail heading up a hillside just ahead of you. There are no trail markings but the location of the trail is clear. Keep in mind there is no shade here so make sure you have sun protection and plenty of water!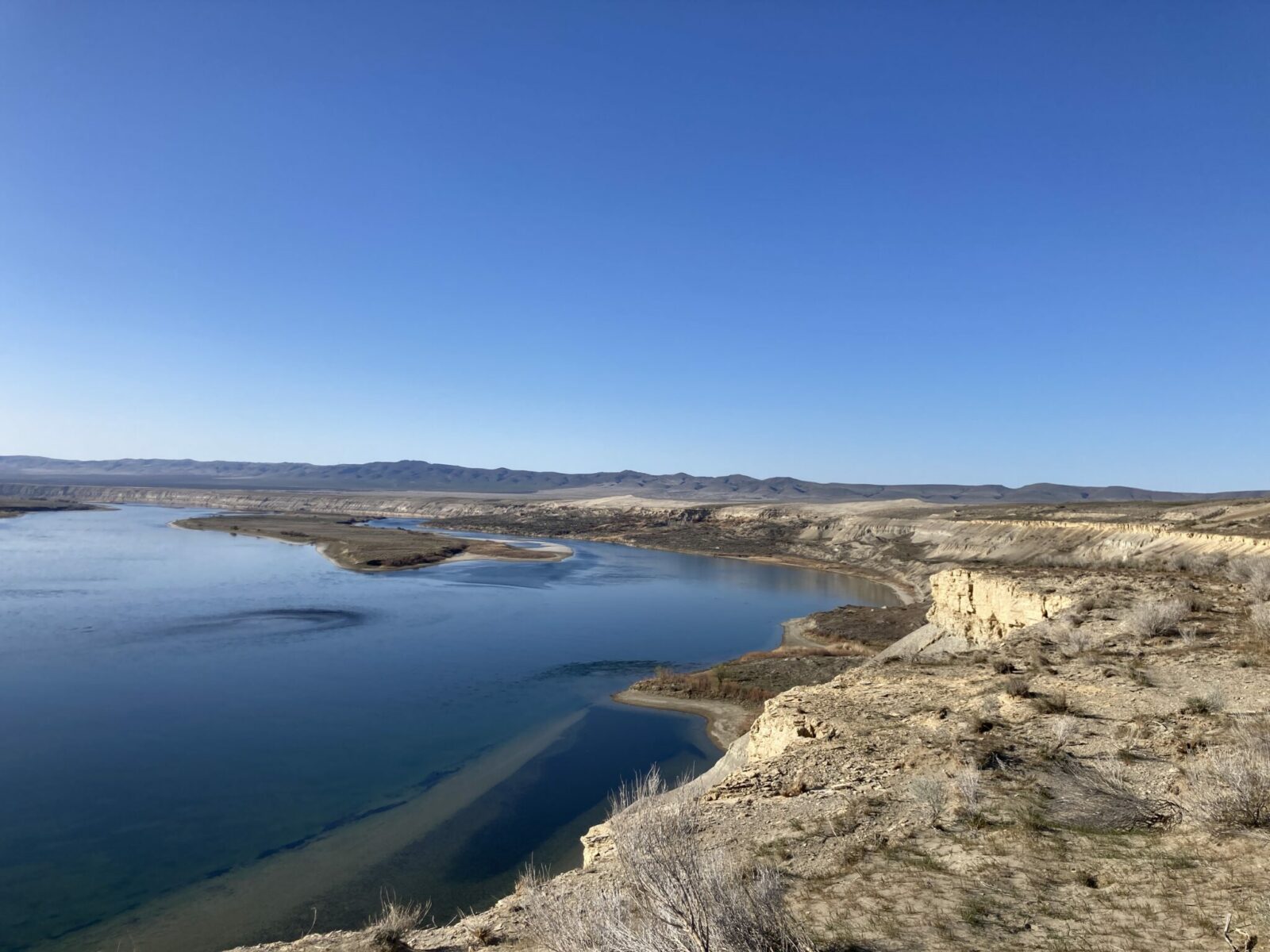 Head up the hillside and you'll reach a wonderful view of the Columbia River at the top of the first hill, in about a quarter of a mile. From here, you can see a portion of that last free flowing stretch of the Columbia and imagine what it looked like before 11 dams were built across it. Across the river is the former Hanford Nuclear Reservation, now Manhattan Project National Historical Park. If it's clear and not to hazy, you can just make out Reactor B and other buildings in the distance that were part of Hanford.
Continuing on, you'll cross some dry low spots between higher hills getting up to the top of the White Bluffs. From here, the trail is mostly flat although there are some rocks and areas of sand. There is an unmarked but mostly fairly clear boot trail winding through the sagebrush and rocks along the top of the White Bluffs. Stay alert for rattlesnakes here, they are definitely around! Listen for their distinctive rattle and stay alert for movement. Avoid getting off the trail where you can't see around your feet in the sagebrush! Continue to admire the views in all directions and keep your eyes out for birds.
As you continue, you'll get better and better views of Locke Island and the sand dunes will come into view! Keep following the trail along the top of the bluffs as it becomes more and more sandy. About two miles from your car you will come to the first dune.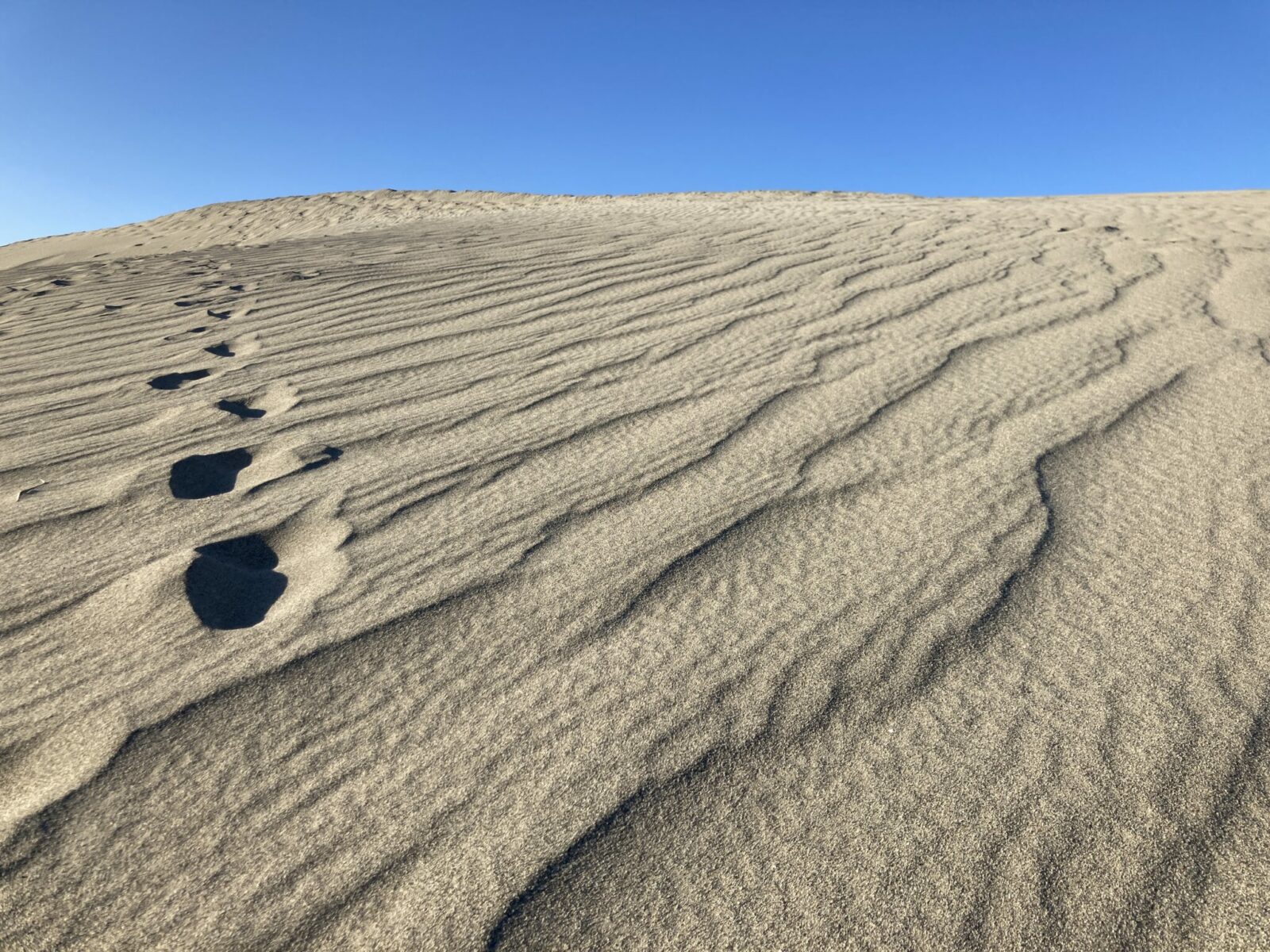 Once you arrive at the first dune, you have a few options. If you've had your fill of sand, you can turn around here for a four mile round trip adventure with about 300 feet of elevation gain total.
You also have the option of climbing up to the top of the dune for an even better view and some fun photography opportunities.
If you want to keep going, you can continue another mile and a half to the top of the second dune, which will give you a 7 mile round trip adventure with a couple hundred additional feet of elevation gain and a lot more sand walking!
Either way, you'll return the way you came back to your car.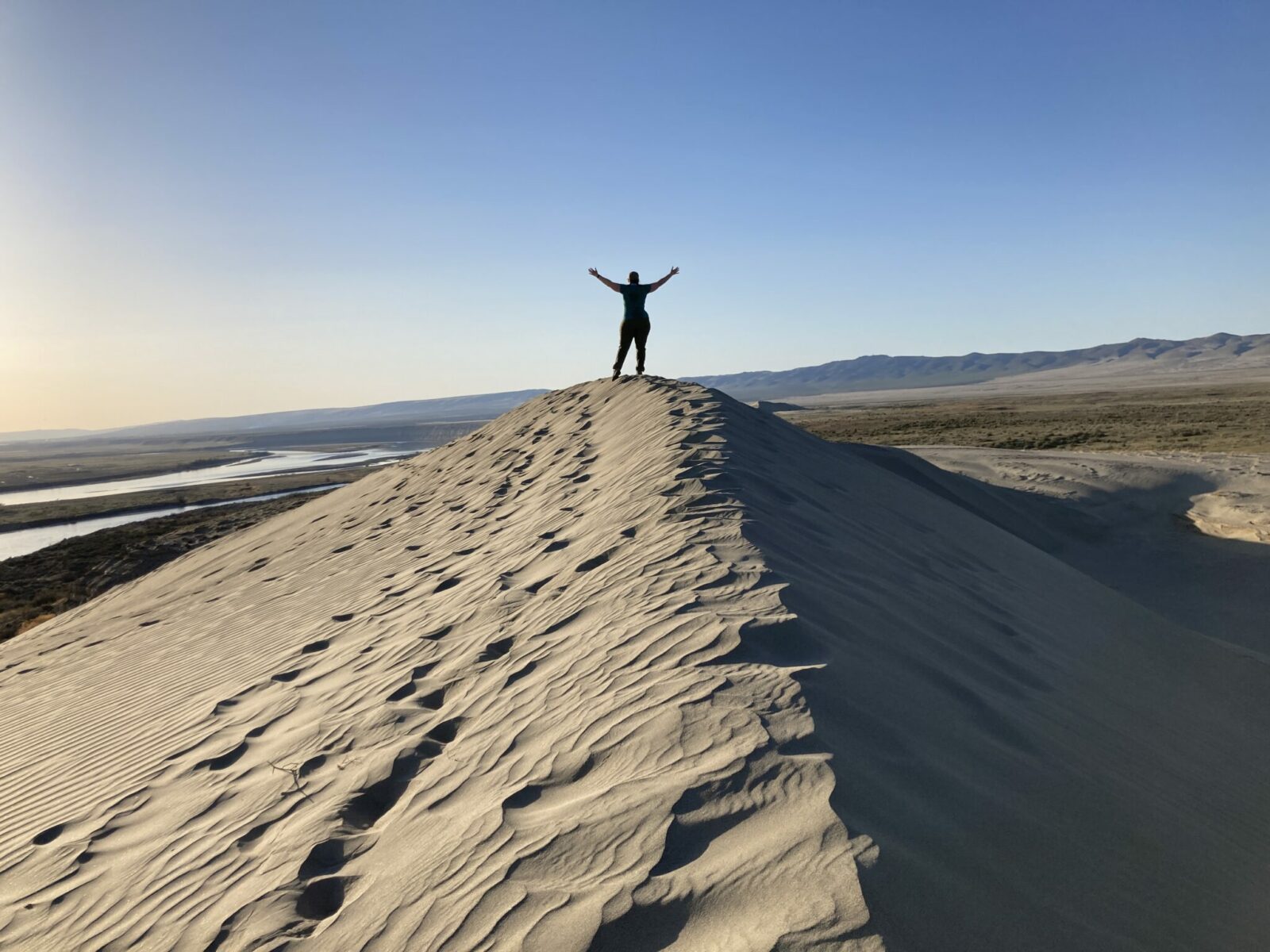 Where to stop after Hanford Reach
If you're heading back towards the Tri Cities, stop at Bombing Range Brewing Company for their tasty beer and incredible six kinds of house made macaroni and cheese! They also have pizza, salads and other American fare.
You're in Washington wine country here, so look for a winery along the side of the road and stop in for a taste!
In Ellensburg, try Whipsaw Brewing or Ellensburg Brewing and Tilted Tree Cidery and for food, check out the Ellensburg Pasta Company or the Yellow Church Cafe.
Electric Vehicle Charging
Hanford Reach is out of range for my older Nissan leaf, but if you have a reliable range of at least 100 miles you could make it here. My range is theoretically around 100 miles, but the most I've ever actually gotten is 90 so I can't quite drive my EV here (yet!). The nearest fast charging is available in:
Moses Lake – 50 miles
Richland – 60 miles
Yakima – 70 miles