How to Hike More Often: 7 Strategies
Posted On May 20, 2019
Last Updated on September 11, 2020
It's that time of year when we're all anticipating summer, longer days, more sun and more time outdoors! If you're wanting to get out hiking more this summer, here are some tips that have worked for me for how to hike more often as I've increased the amount of hiking I do dramatically over the past ten years.
1. Schedule hikes
A big barrier that people (including myself) often mention in how to hike more often is time. I have been fortunate to have hiking as part of my work in various ways, but it's still surprising how it can be challenging to find the time! Scheduling is a great way to overcome this, you can put hiking on the calendar like anything else, as often as makes sense for you. You can also get creative with things like going for a hike after work (especially during the summer with our long days). I have found it helpful to make a plan to get other errands done on work days (either in the evenings or while commuting) to free up more time on days off.
2. Keep your gear packed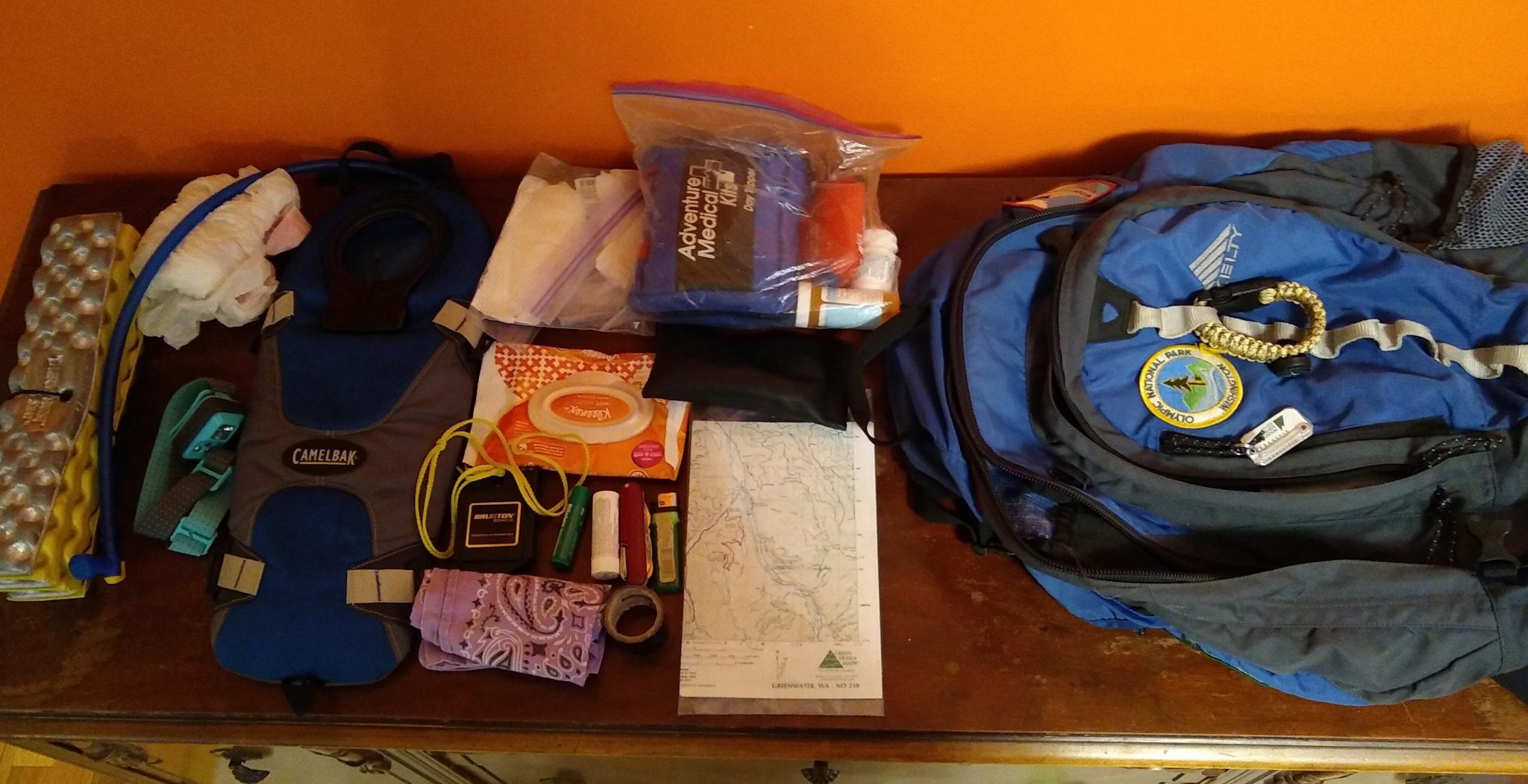 It really helps me to not have to think too much about packing, since organizing things is definitely a barrier for me and quickly makes me overwhelmed. I keep my backpack stocked, and then I know that all I have to do before leaving is add whatever extra clothes I need (I always bring one extra layer), my food and snacks and the appropriate map for that day's outing. It also makes decisions easier, since I'm never asking "should I bring my headlamp?" Yes, I should, but I always have it so it's not an issue!
Using the same backpack for every hike is also super helpful because you know how things fit in it and it's super easy to pack. I consider the wet wipes and the sit pad to be essentials! I keep all these things inside it and when I get home I quickly determine if anything needs to be restocked (including snacks, I keep my most common hiking snacks in the cupboard) and make a note of it before hanging it up (backpack and it's contents have a hook to hang on on the back of the door). I have some other things that I swap in and out seasonally or for specific things, such as:
In winter, or if I'm going to need to refill the water (like backpacking), then I carry water bottles instead of the camelbak bladder
Sometimes I carry bear spray
In spring/summer/early fall I also bring sunscreen and bug spray
If it's a steeper or longer hike, I bring trekking poles
In spring and fall I keep a warm hat and gloves in the pack too
If I'm bringing my dog, I also bring water and food for him, and treats
3. Keep a list of hikes you want to do
I have a google doc where I keep lists of hikes I haven't done and want to do. Whatever list system works for you will work! The important thing is to have ideas so that you don't have to spend forever figuring out where to go. It might help to further divide them by which seasons they are good for or which ones are good on rainy days, how far they are away from home, or any other criteria that you might care about.
4. Learn to love winter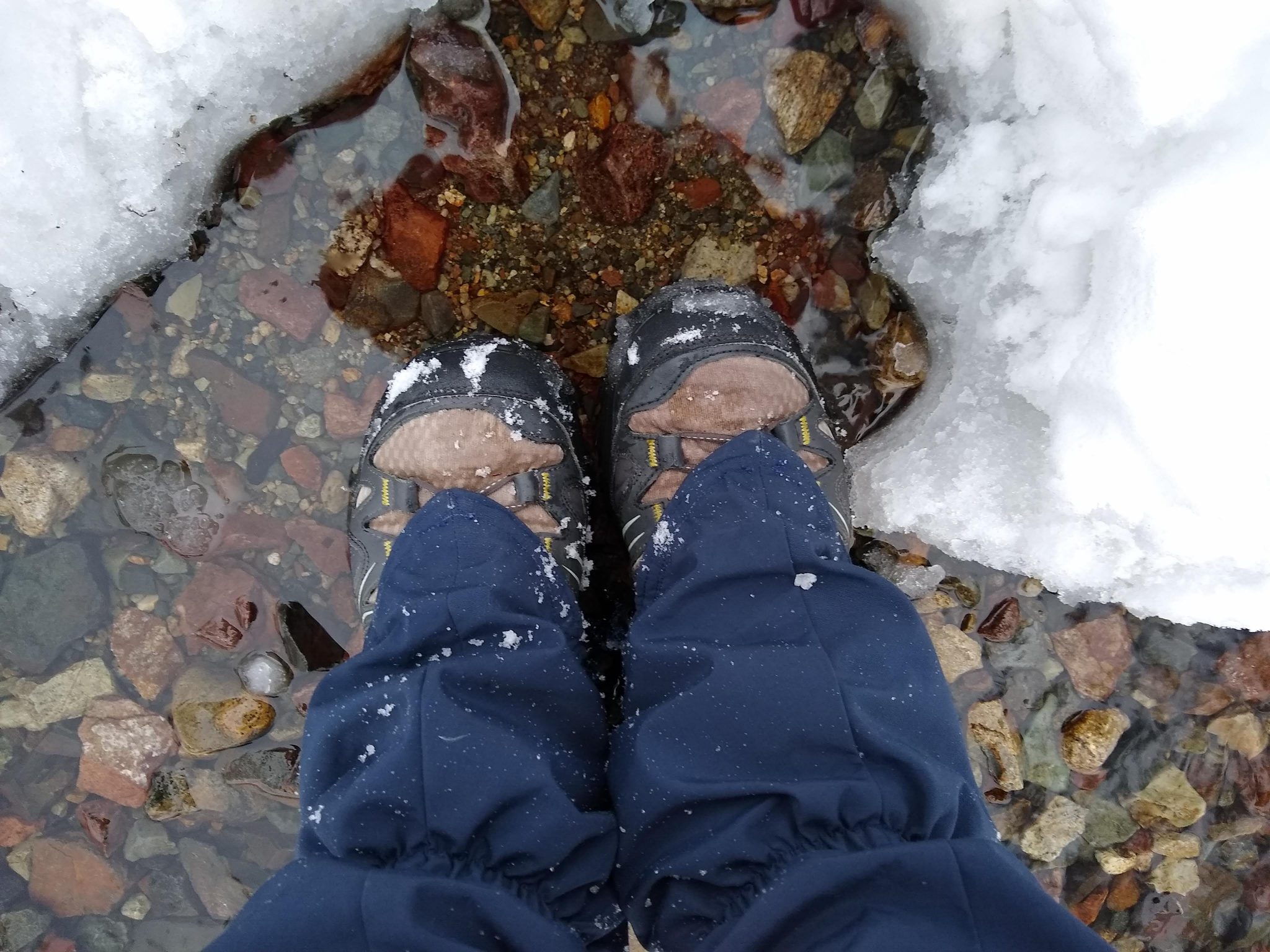 It's true that summer is an awesome time for hiking, but if you really want to get more hikes in, don't give it up for winter! You can give snowshoeing or cross country skiing a try, but if you're not a fan of snow, we have lots of hikes that are snow free all year and are really enjoyable as long as you have the right clothes to stay warm and dry!
5. Use trails that are close to home
I love to get far away from home in more remote areas, but that amount of time and driving isn't always possible or desirable, so I have learned to really enjoy trails that are close to where I live in South Seattle. This makes it much easier to enjoy a shorter outing with less driving and be available for other things the rest of the rest of the day. You can even do a hike in a city park and not leave town at all! I particularly enjoy this loop on Cougar Mountain and this one on Squak Mountain for close to home wonderful hikes.
6. Consider solo hiking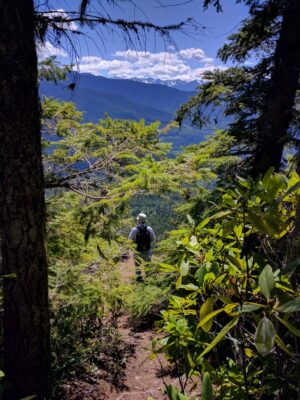 Hiking alone is not something everyone is comfortable with, but I would really encourage you to give it a try if you're figuring out how to hike more often. A big benefit of hiking alone is that you can go where you want and you don't have to coordinate with anyone else (for me this is a big deal!). For safety, it's extra important to bring your 10 essentials and let someone know where you're going. I also stick with trails where I either know I will see other people or where there is cell service if I'm hiking alone. Every person needs to decide what works for them, but I would encourage you to give this a try!
7. Take the Bus
In the Seattle area we now have this awesome bus service that goes to some of our more popular trailheads such as Mt Si and Mailbox Peak as well as some less slightly less busy ones like the Sky Country Trailhead and Margaret's Way. This service can help you hike more often especially if you don't have a car or you share a car like I do. It also makes it easier to hike alone (you don't need a car and you know there will be other people around if you get injured)!