How to Start Hiking for Absolute Beginners
Posted On July 8, 2019
Last Updated on July 12, 2023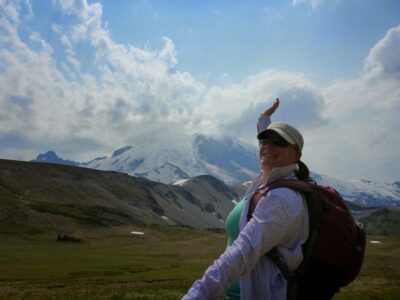 Hiking is a wonderful way to get outside and move your body, both of which are great things and summer in the Pacific Northwest is a great time to start. What is hiking? Hiking is just walking on a trail instead of a road or sidewalk. That's it! If you like the idea of hiking, but you're thinking it's not for you, it IS for you. If you want to hike, you can. If you're concerned that you might not be able to because of a disability, or your age, or your size, you can!
If you're a person of color or a queer person who sees the outdoors as a predominantly white and straight space, it IS a space for you. If you're a woman and not sure if it's ok to hike alone, it is! To expand our ideas of who can be outdoors and who can be a hiker, there are many groups you can be part of that are working to make our trails a more welcoming space. If you use a wheelchair, check out Wheelchair Wanderings, a blog by a wheelchair hiker, and this article from the Washington Trails Association about resources for wheelchair hikers. Disabled hikers is a community and information for disabled hikers by disabled hikers. Outdoor Afro, Latino Outdoors and Indigenous Women Hike are just a few of the many organizations promoting opportunity and awareness for people of color in the outdoors. WTA and the City of Seattle have resources and groups to connect with for Senior hikers. Outventures is an LGBT outdoor organization, Fat Girls Hiking is a community of fat women hiking and body positivity, and Unlikely Hikers is a community diversifying the outdoors in every way. All of these are based in the Pacific Northwest! Our trails and public lands are for all of and that includes YOU. Here's how to start hiking!
How to Start Hiking: Where Should I go?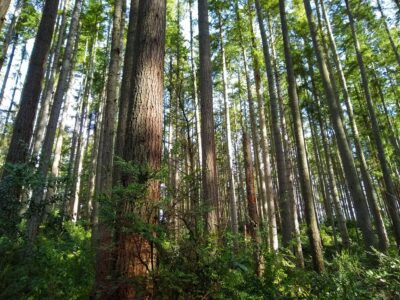 Deciding where to go is something that often stops people from getting outside and hiking because figuring out where to go or deciding between places can be a bit overwhelming!
A wonderful thing about hiking in Washington State is that we have different climates including everything from rainforest to desert, and we have many different terrains and places to hike: beaches, forests, river valleys, high alpine views, deserts, canyons and waterfalls. We have hikes that can be done any time of year. It can be hard to choose! In addition to checking out my list of the best hikes in Washington, here are three strategies for deciding where to go:
Washington Trails Association's page, where you can read trip reports to see what the conditions are like on a particular trail from folks who hiked it recently (for example, has the snow melted out on a particular trail? what's the road like getting there?).
Build a list of ideas for where you'd like to go. I keep a list (I use google docs) of old favorites as well as trails I want to do. As a beginner, you can build a list of where you want to go and put them in order of difficulty if you want to work up to doing harder hikes. I keep mine organized by season and weather. For example, I have big view hikes that are good for summer when they're snow free, ideas for rainy day or winter hikes, and ones with exceptional fall color. Then, when you're deciding where to go, you already have some ideas.
Sign up for my monthly newsletter! In it I suggest an easy and a moderate hike that are good options for the month ahead. Every Wednesday I post an idea for the upcoming weekend on my Instagram page too!
But What if I don't have a Car?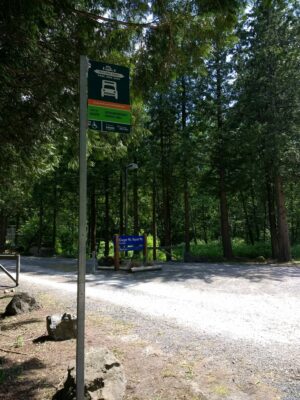 No car? No problem! When people are thinking about how to start hiking this often seems like an obvious barrier but here in Seattle it doesn't have to be. You can absolutely hike without a car in the Seattle area. Here are three ideas for car-free hiking:
Take the Bus! I have written here and here about how to use King Country metro's trailhead direct bus service and it's awesome!
Try a meetup, or join the Mountaineers where you can join group hikes with carpooling
Who Can I Hike with?
Another concern many people have is who will they hike with? I totally get this! Joining a meet up or a group like the Mountaineers as suggested above is a good option.
Another option is to ask a friend of family member to join you. You might be surprised who you already know who might also be interested in starting hiking, especially if you invite them!
Another thing to consider is hiking by yourself. I do this all the time, but it does require some additional planning and thoughtfulness about where you're going and carries some additional risk. As a beginner, if you're going by yourself, start with trails where you have a cell phone signal and make sure to tell someone where you're going!
Making Good Decisions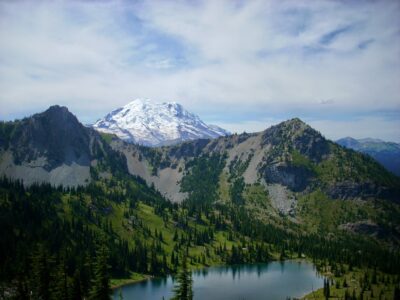 This is really important for ALL hikers, and if you're learning how to start hiking, this is a good habit to get into right away. Using good judgement on the trail and in trip planning can be the difference between fun and misery, or even between life and death. Here are a few things to think about and do to use good judgement on the trail
Tell someone where you are going. ALWAYS
Pay attention to the weather and be willing to change your plans based on that (for example, knowing that perhaps today is a good day for a beach walk rather than a high mountain view hike
Always be willing to turn around before reaching your destination, either because of weather, being tired, trail conditions or any other reason
Make sure to bring more food and water than you think you'll need. This is really important in case it takes longer than you think, or you get injured and are out longer than you planned.
How to Start Hiking Gear List
This post contains affiliate links, which means if you make a purchase I may receive a small commission at no additional cost to you. As an Amazon Associate, I earn from qualifying purchases
Good news! Hiking does not require lots of special gear! In fact, to get started you probably already have what you need, or can get it affordably. If you're going to start with a meet up group, or on trails close to town with a cell phone signal, then you could get out there with just comfortable walking shoes (I either wear these shoes or these boots), comfortable clothes and some type of backpack to carry your food, water and extra clothes (I always bring one extra layer and a rain jacket).
There is an important concept in hiking called the 10 essentials. The purpose for these items is for safety, intended to give you what you need to survive a night outside if you are injured, lost or something else bad happens. This is an important thing to learn before you go away from a cell phone signal, but you can do in town hikes without all these items (or you can share them in a group, for example if I go with another person we may share a first aid kit).
If you're getting started and looking for gear, keep an eye on Buy Nothing Facebook groups, craigslist and other used or discounted gear opportunities like the REI outlet. Target is also a great place to get any kind of workout gear. Check out this post for more details about what I wear hiking, what I pack in my backpack and the best winter gear for the Pacific Northwest!
Some additional gear that you might want to add as you go but don't need to get started:
Trekking poles these ones are terrific and last forever, my parents also have the ones from Costco (they aren't always available) and they also work great. Trekking poles are super helpful saving your knees going downhill.
Sitpad: It seems silly but once you try one of these you'll love it!
Bandana and/or wet wipes: I always carry both of these!
A headlamp: this is really important, especially in the fall and winter and especially if you're doing longer hikes. I have frequently used mine when I stayed out later than I planned and it started getting dark. This hasn't been a big deal, but only because I had a headlamp! A headlamp is a lot more convenient than a flashlight, though a flashlight works just as well for having light. This is one of the 10 essentials, but it's worth calling out again here.
Kula cloth: I love this for peeing outside! It sounds weird but once you try it, you'll never go without it!
Hiking is an awesome way to get outside without lots of specialized gear or specialized skills. Now that you know how to start hiking get out there and have fun! See you on the trail!