Methow Valley Affordable cross country skiing
Posted On January 6, 2017
Last Updated on November 29, 2023
Cross country or nordic skiing is a great way to get out in the snow and avoid the expense, traffic and waiting in line of downhill skiing while moving a lot faster than snowshoeing (usually). The Methow Valley in north central Washington is a wonderful nordic skiing destination with immaculate grooming, lots of places to rent equipment, vacation rentals and other places to stay and a wide variety of levels of trails (for snowshoeing too!). If you're a nordic skier and you haven't been, we highly recommend checking it out (it can be a great way to see some sun during the winter as well). Methow valley affordable cross country skiing can be hard to find but we are here to help you find it!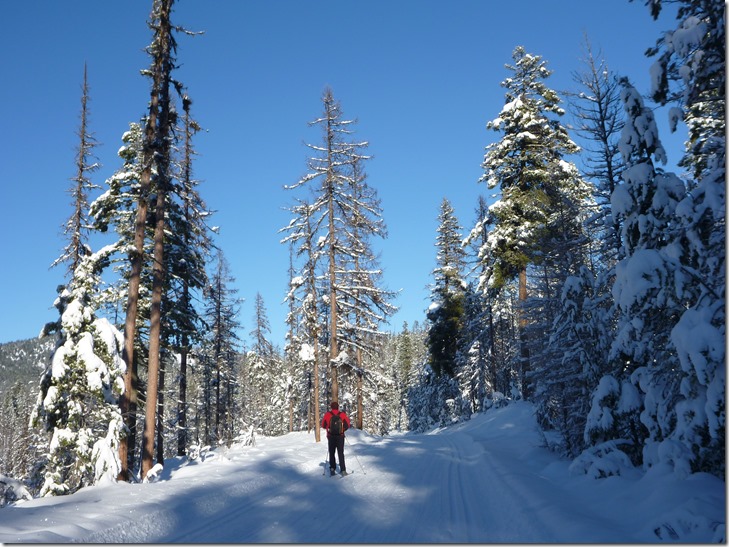 While world class, this trail system does require a trail pass and it can be a bit crowded on weekends. If you're in the area and looking for solitude (and especially if you already have Washington sno park pass) we recommend checking out the South Summit Sno park at Loup Loup Pass on Highway 20 between Twisp and Okanogan.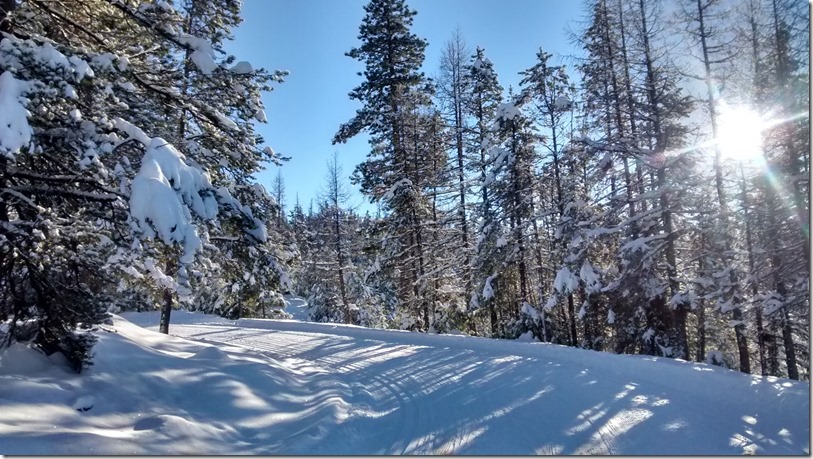 The trails loop around in the forest, but there are occasional impressive views of the valley beyond (this day there was a thick fog in the valley, another advantage of this location!)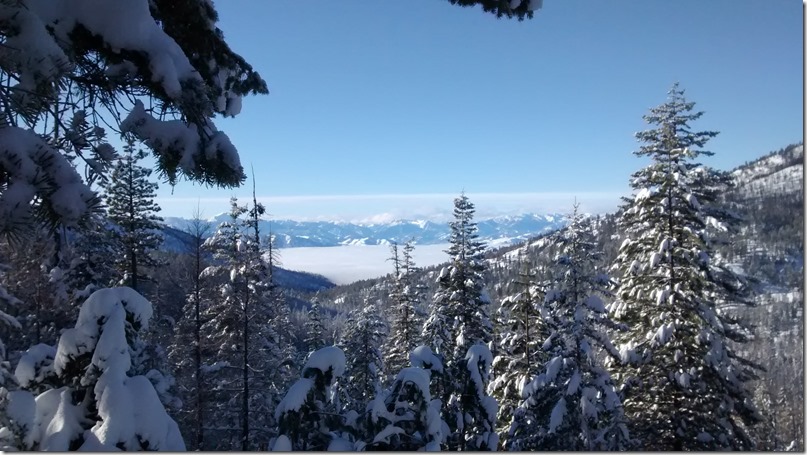 Across the highway from the sno park, there is also nordic skiing at Loup Loup ski bowl, which requires a trail permit (purchased there) instead of a sno park pass. Both of these are excellent options for Methow Valley affordable cross country skiing.
Welcome, winter!