Cowiche Canyon winery hike
Posted On April 16, 2018
What's not to love about a short, sunny hike to a winery? The Cowiche Canyon winery hike is a wonderful year round escape for Seattleites (especially in the spring and fall). This is one of my favorite hikes in Washington. It's in the town of Yakima, about 3 hours from Seattle, the place of the Yakama people.
If you're tired of waiting for it to stop raining in Seattle, late winter and early spring is a great time of year to head over to Eastern Washington and take in a bit more sun and warmer temperatures (make sure to check the weather forecast because even though Yakima has a sign that says it's the Palm Springs of Washington, it is not actually Palm Springs, and it is possible that it could be raining there too).
You can do this as a day trip, but if you want to be more leisurely, spring camping is excellent at Yakima Sportsman State Park in Yakima, which despite being in the middle of town, had tons of trees, birds and protection from the wind. It's not crowded in the spring (I assume this changes in the summer).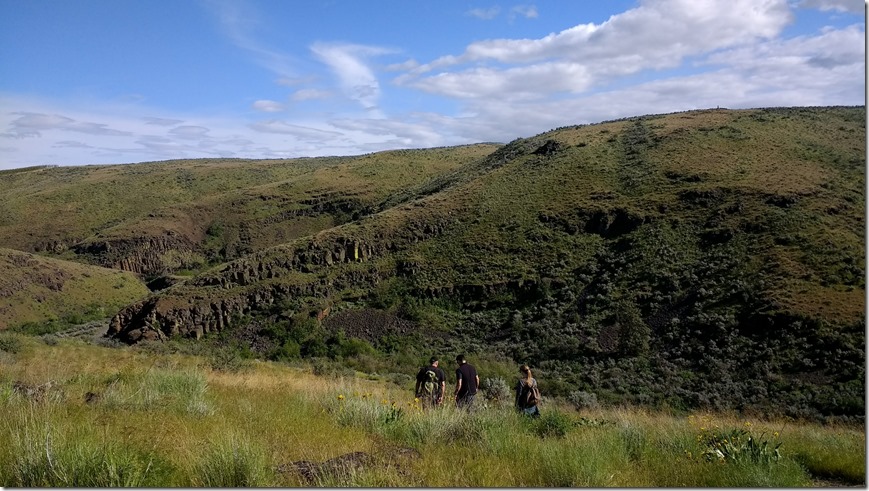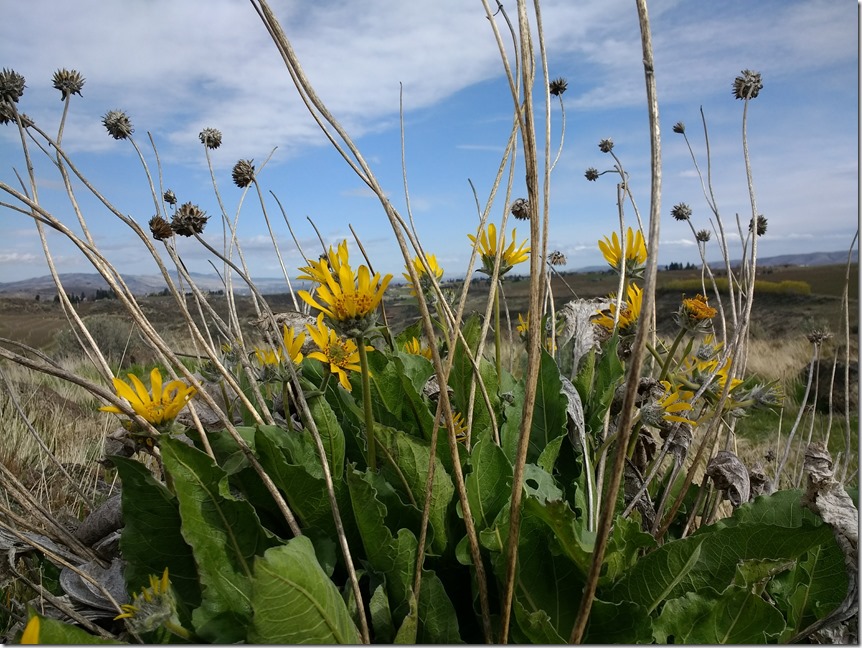 You can start this hike at either the west or east trailhead, hike through the canyon as far as you like, and return. You can do a total of about 4 miles (not including the spur up to the winery). The trail is gravel and goes along the river, with gorgeous spring wildflowers and fall colors. I've even seen an owl here!
To hike to the winery, you can start at either end of the cowiche canyon trail and follow the winery trail up to the vineyard and tasting room. Normally there is a sign at the turn to the winery trail, but the sign wasn't there this time. The trail is easy to find. From the main trail, approximately a mile from the east trailhead, just west of a small bridge over the creek, there's a trail that angles up hill. The trails are all clearly marked on this map.
After your hike, there are lots of other vineyards around Yakima as well as U Pick produce in season. A great place to catch a meal afterwards is Los Hernandez (super famous now for their amazing tamales – my favorite are the asparagus and pepper jack ones they have in asparagus season). Another good option is the taco bar inside the La Fiesta grocery store.