Summer Day Trip to Olympic National Park Beaches and Forest
Posted On July 23, 2018
Last Updated on June 8, 2020
Olympic National Park is a wonderful road trip getaway from Seattle, but if you only have one day to see the park or just want to get out of town for a day, it makes a great day trip too! A summer day trip to Olympic National Park means you have to prioritize. This one day itinerary to see beaches and forests is perfect for a really hot day (shady, misty forests and beaches tend to be cooler) or a rainy day! Perfect for the Pacific Northwest.
The shortest way to get to the coast in Olympic National Park is to go to the Kalaloch/Ruby Beach area. It's about a three hour drive to Kalaloch from Seattle (plus traffic). The temperature on the Olympic Coast is often 10-20 degrees cooler than Seattle, Tacoma and Olympia, and there's often a misty fog, especially in the morning. In addition to beating heat waves in the cities, you will also get to experience the coast when it's not raining! Extra bonus. If it does happen to be raining, then you're visiting a place famous for it's rain, IN THE RAIN. You really can't go wrong here.
You can either start at the beaches or start in the rainforest. I recommend getting the latest tide information and plan your beach time around the low tide (or sunset!). For this itinerary, let's assume you're going to the beach first.
Beaches in Olympic National Park
The beaches in Olympic National Park are beautiful and rugged and among the best beaches in Washington State. In the Kalaloch/Ruby Beach area, the best tidepools are at Ruby Beach. Ruby Beach is about 8 miles north of Kalaloch. Expect the parking lot to be very busy! Don't be discouraged by the crowd, because once you get on the beach, if you walk half a mile or so north, you'll leave everyone behind. There's a trail for about half a mile down to the beach, which is fairly steep, but short. Good tidepools are found around the stacks and rocks you'll see to your right as you get to the beach.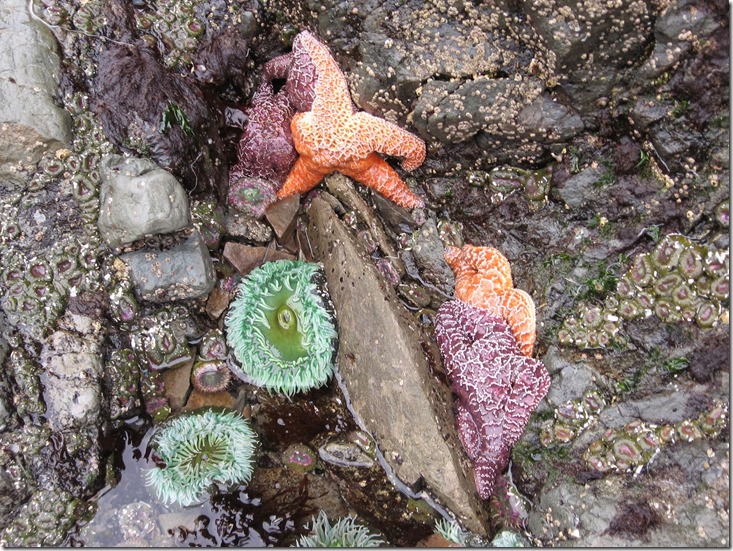 As you're heading back towards the rainforest and Seattle, I recommend a stop at Kalaloch Beach as well. Kalaloch is a sandy beach and therefore doesn't really have tidepools, but it's wonderful to walk on. Kalaloch beach is also dog friendly! Make sure to keep your dog leashed. You can also see the well known Tree Root Cave on Kalaloch beach.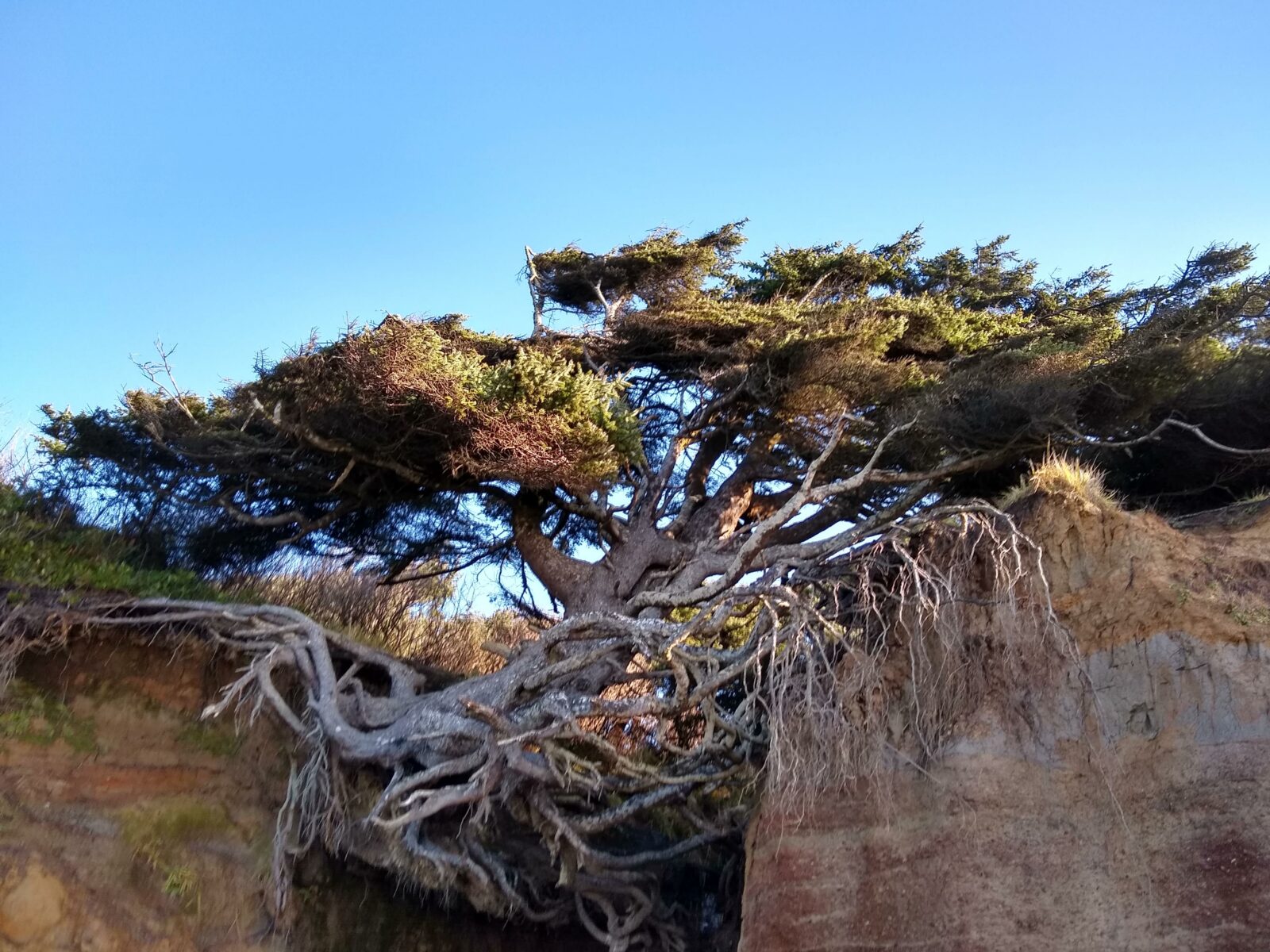 While you're at Kalaloch, there's a store and restaurant if you need to grab some food.
Quinalt Rainforest
On your way back towards Seattle, make some time to wander in the Quinalt Rainforest! The Quinalt rainforest is just as amazing as the Hoh Rainforest, but much closer to Seattle. The Hoh is also incredible, but it's too far for a day trip. The Quinalt area includes many trails through the ancient rainforest on both Olympic National Park and Olympic National Forest land. There is also a large lake and a historic lodge to check out. Lake Quinalt is just over 30 miles from Kalaloch.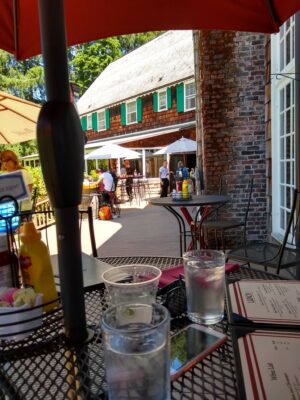 The deck of the lodge is a wonderful place to have lunch, with a great view of the lake. If you brought a picnic you can enjoy that near the lake too! The Lake Quinalt Lodge offers kayak, canoe and paddleboard rentals if you'd like to spend some time on the lake.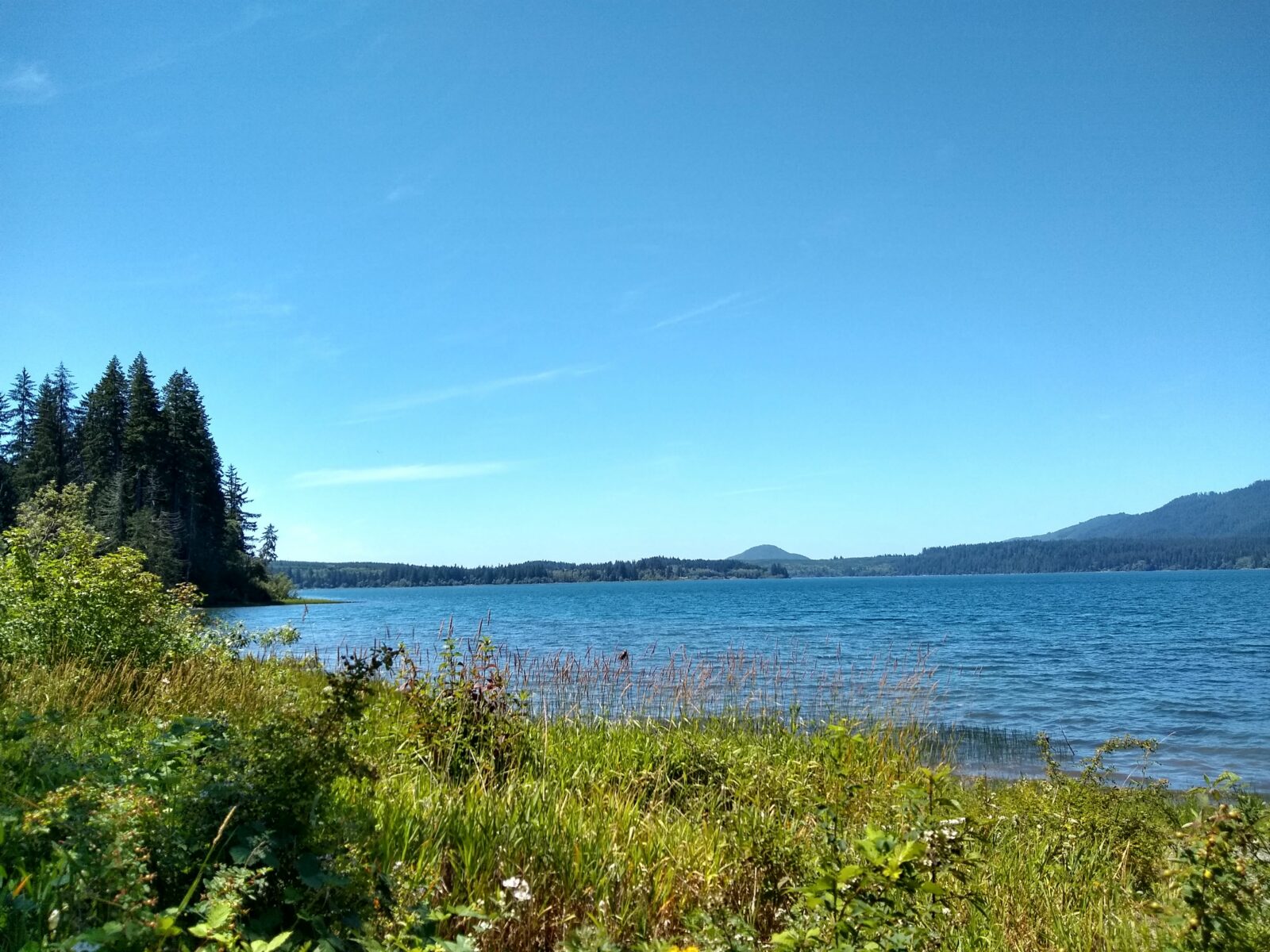 To explore the forest, you have several options. At a minimum, make sure to do the Quinalt Rainforest Nature Trail, a half mile trail with minimal elevation gain. This trail will take you through stands of giant trees and immerse you in the rainforest in a very short distance. I also recommend checking out the world's largest Sitka Spruce trail, which is really impressive and accessed by a short and flat hike. This tree is almost 200 feet tall and about 1000 years old!
Many of the trail in the Lake Quinalt area are open to leashed dogs, since the trails near the lodge are on National Forest land.
If you want to do more hiking in the rainforest, there are many miles of trails and you can pick up a map and advice at the ranger station located next to the lodge.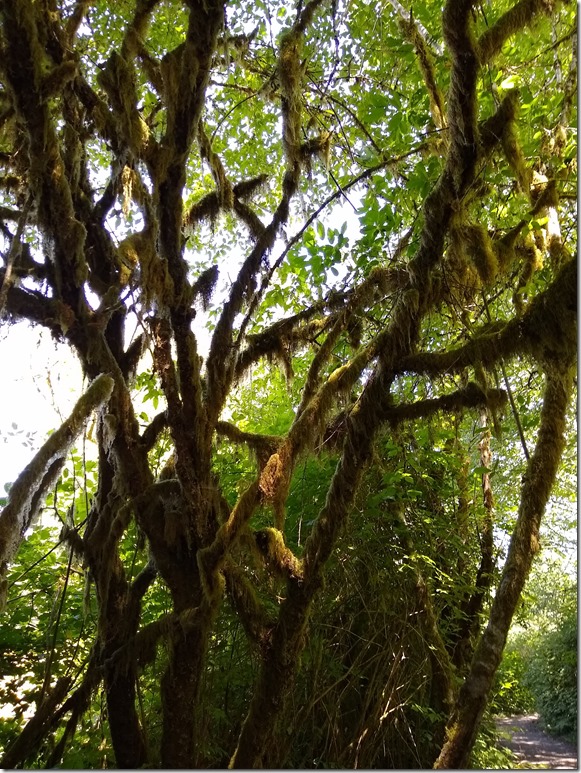 When you've had your fill of beaches, lakes and rainforest, wrap up your summer day trip to Olympic National Park and head back to Seattle. Driving from Lake Quinalt to Seattle takes about two and a half hours (plus traffic in Olympia and Tacoma).