Cedar Butte Hike: Mellow and less crowded alternative to Rattlesnake Ledge
Posted On June 19, 2019
Last Updated on November 29, 2023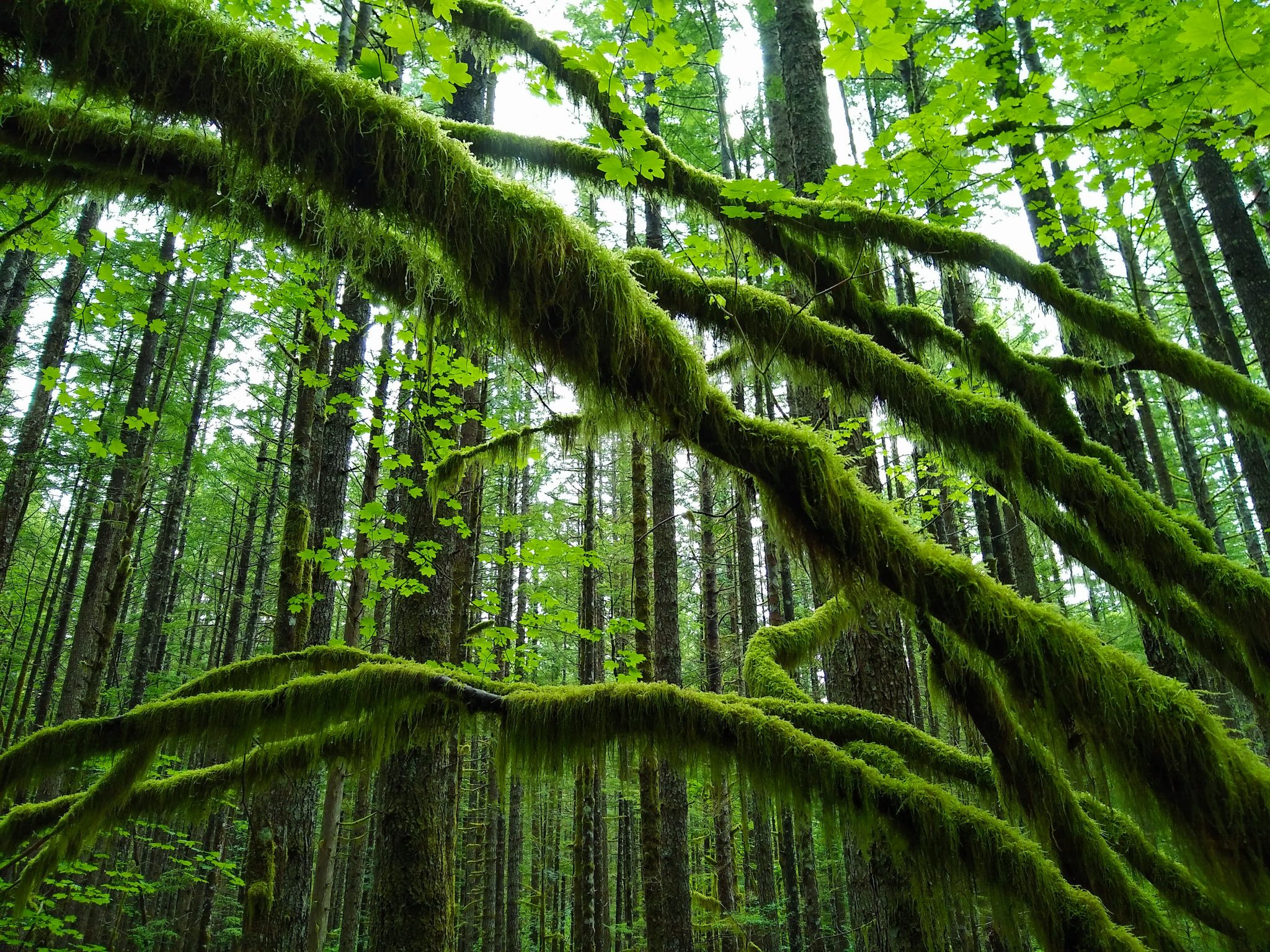 Looking for a close to town hike with a decent view through the forest that has less crowds than some of the other close to town hikes? If so, the Cedar Butte hike might be the trail for you! At approximately 4 miles round trip and 900 feet of elevation gain, it's similar to nearby Rattlesnake ledge or Stan's Overlook in distance from home and challenge, enough for a good workout but still a very doable half day outing.
The land around Talapus Lake is the homeland of the Duwamish and Snoqualmie people.
Parking Pass: Discover Pass
Dog Friendly: yes, on leash
Related: What to wear for a hike in the Pacific Northwest, what to bring on a hike in the Pacific Northwest
Is the Cedar Butte Hike right for me?
This is the perfect trail for a half day adventure all year in any weather, with less crowds than some others nearby. The first slightly less than a mile of the trail is on the Palouse to Cascades Trail, a railroad to trail conversion that is graveled and popular with mountain bikers. I didn't find this to be a problem, as the trail is very wide and visibility is good (no blind corners). When it's clear, there's a nice view of Mt Si across the way from the summit, and a big boulder area that's good for lunch.
When is a good time for Cedar Butte?
This trail is a good year round, all weather option. Of course if it's not clear, you won't see the view, but you'll still enjoy a beautiful trail through the forest. This is a good hike if you want something short and/or close to home, especially on a summer weekend when the nearby trails are insufferably crowded (there will still be people, but finding parking shouldn't be a problem!).
Where is the Cedar Butte Hike?
The trailhead is very near Rattlesnake Ledge in North Bend (45 minutes from Seattle). You can enter Cedar Butte Trailhead on google and get to it. When you get to the Rattlesnake ledge parking area (crazy parking situation!) just go a little further and you'll come to another parking lot just beyond it. A Discover Pass is required to park here.
Trail Description
Start near the outhouses, going up a short spur to the Palouse to Cascades Trail. When you intersect the Palouse to Cascades Trail, there's a sign noting the distance to various destinations. Go left here. In less than a mile, you'll cross a bridge over Boxley Creek and then start watching for the sign for Cedar Butte on the right. It's a brown wooden sign attached to a tree.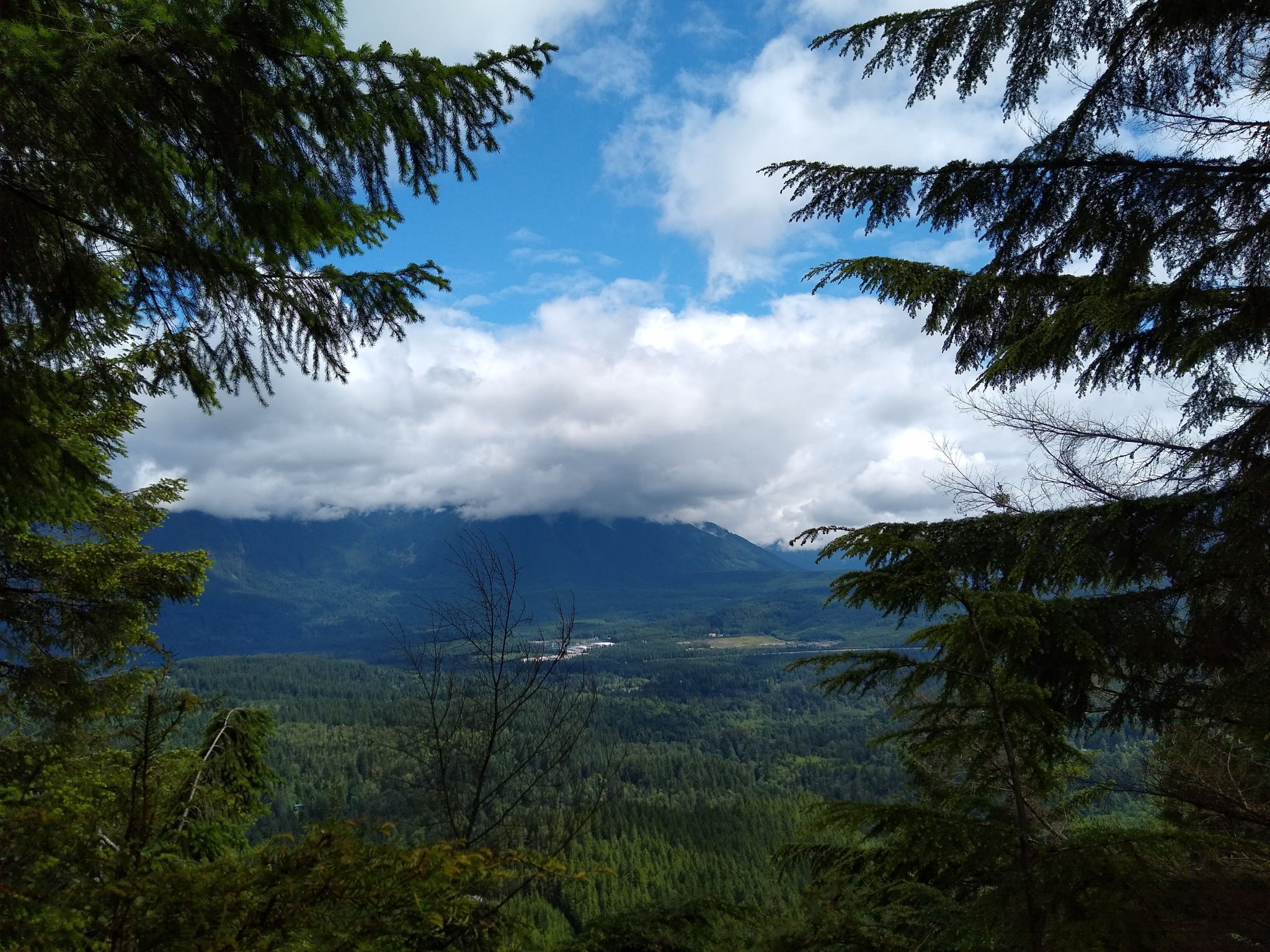 Follow this trail, which will now start climbing a bit (it never gets really steep) through the forest. In another half a mile or so, there's a fork in the trail. I recommend going right here (if you go left it's a bit more brushy/steep/muddy). Continue up the trail, the shortcut trail will rejoin you (coming from the left) before the final few switchbacks to the summit. Once at the summit enjoy views across to Mt Si if it's clear. Even if there are some clouds, it's still a nice view across the valley.
You can also take in the summit marker that oddly says "Cedar Butt" instead of "Cedar Butte". Ha! Once you're ready to head down, depart the way you came. This time when you come to the fork in the trail you'll go left (to go the same way you came). When you rejoin the Palouse to Cascades Trail, go left and then watch for the trail on the right back to the parking lot (the brown mileage sign is a good landmark).
Breweries and Bakeries near the Talus Loop
Try the North Bend Bar and Grill if you'd like to get a hot meal and drink after your hike. I also recommend Pioneer Coffee in North Bend and Volition Brewing.
Electric Vehicle Charging
There is fast charging available at the North Bend Outlet Mall (walk to Pioneer Coffee!).