Annette Lake: moderate day hike that has it all
Posted On July 17, 2019
In the summer, the Annette Lake hike is a great place to enjoy a picnic, take a swim if you can brave the chilly water and to camp if you want to stay longer. This trail is extremely busy on summer weekends. If you want to find a less crowded lake hike, drive a little further to Lodge Lake or Mirror Lake!
Annette Lake is not an easy hike at 7.5 miles with 1800 feet of elevation gain, but it's also not super hard. It doesn't ever get extremely steep, and most of the climbing is shaded and concentrated in a stretch just over a mile.
In addition to the lake, there are quite a few wildflowers, especially in the more open sections, and lots of water as it crosses the creek a few times. Sound like fun? Read on! Looking for something easier and shorter? Try Cedar Butte. Looking for something harder or with bigger views? Try Bandera Mountain.
Annette Lake is located on the homeland of the Snoqualmie, Duwamish and Coast Salish people.
Parking Pass Needed: Yes, Northwest Forest Pass (or America the Beautiful Pass)
Dog Friendly: yes, on leash
Is the Annette Lake Hike right for me?
If you're game to hike 7.5 miles with a good bit of climbing, and want to see an alpine lake that is relatively close to Seattle (about an hour) and enjoy walking through forests past creeks and wildflowers, then the Annette Lake hike is a great choice!
Keep in mind that Annette Lake is an extremely busy trail on summer weekends. If possible, start late in the day or on a weekday, or save it for fall.
Some sections of the trail have a lot of rocks and tree roots, so it's important to watch your footing!
When is a good time for the Annette Lake hike?
If you want the hike to be snow free, late June through whenever the first big snow is in the fall (late October to early November) is generally a good time. Like most hikes close to Seattle along the I-90 corridor, it gets busy on weekends.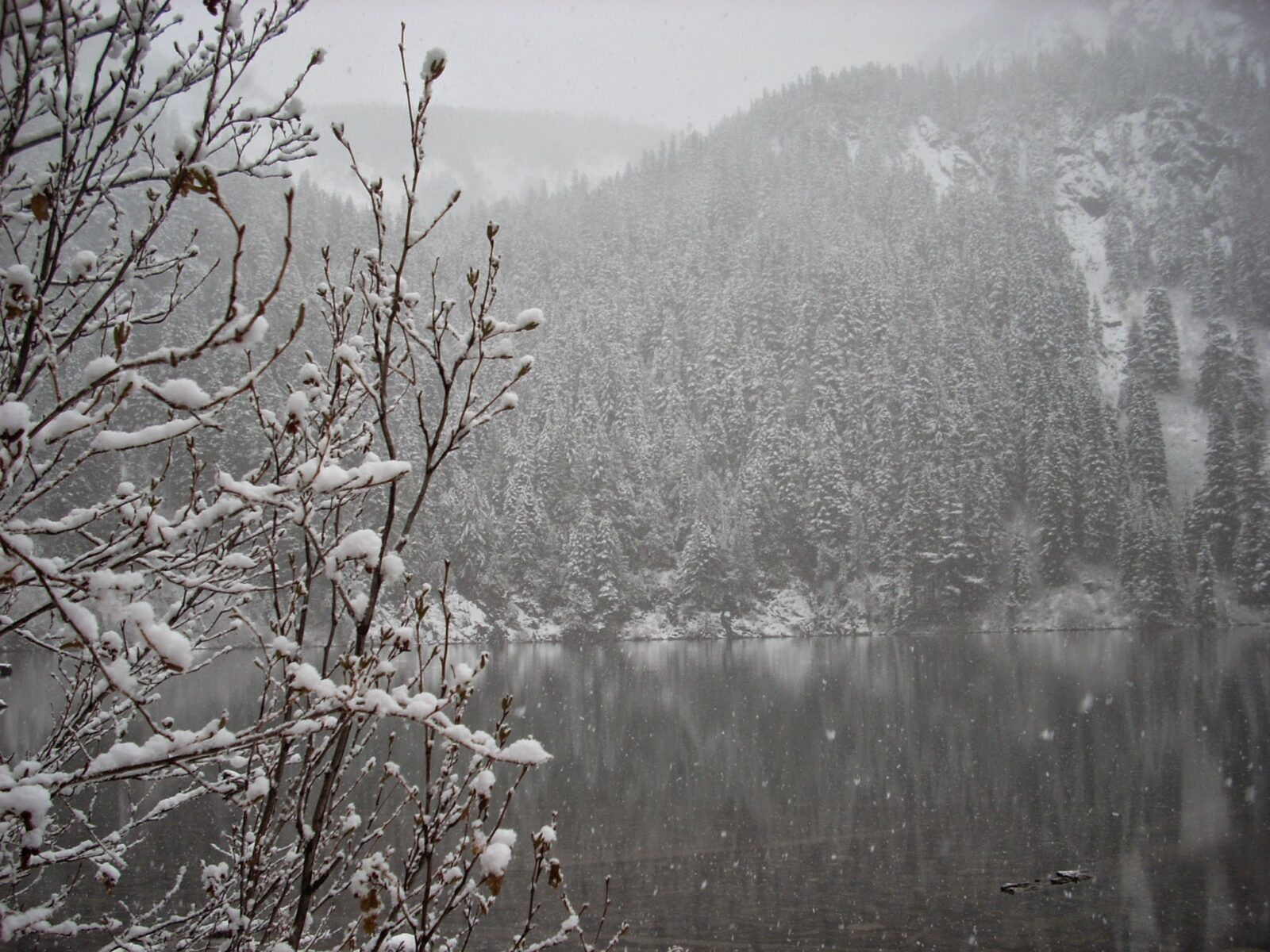 Where is Annette Lake?
Annette Lake is near Snoqualmie Pass just west of the summit area. Without traffic, it will take about an hour from Seattle. To get there, take I-90 east from Seattle to Exit 47 (signed Asahel Curtis). Go right over a bridge and at the T intersection, turn left. This will take you straight to the trailhead in less than a mile. You need a northwest forest pass or federal interagency pass to park here (not a discover pass). There is an outhouse at the trailhead.
Trail Description
Starting from the parking lot, follow the Annette Lake trail (right of the sign board). This is also the trailhead for the Asahel Curtis nature trail, which is an excellent short loop to see some old growth trees and a pretty waterfall if you have extra energy when you return!
The trail goes through the forest and in about a quarter of a mile you will come to a sturdy bridge over a beautiful falls on humpback creek

Soon after, you will come to an open space passing under powerlines, an area with some gorgeous wildflowers including foxglove and fireweed.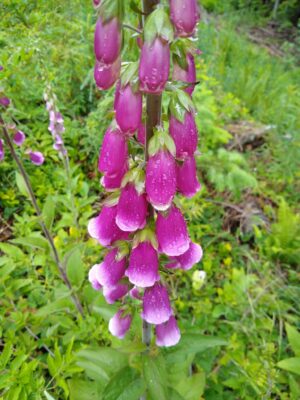 In a bit over a mile from your starting point, you'll cross the Cascades to Palouse Trail and the trail continues on the other side (there's a brown sign slightly to your right). From here you start the steepest part of the climb through the forest for the next mile and a half or so. There are 10 switchbacks in this section for those switchback counters out there!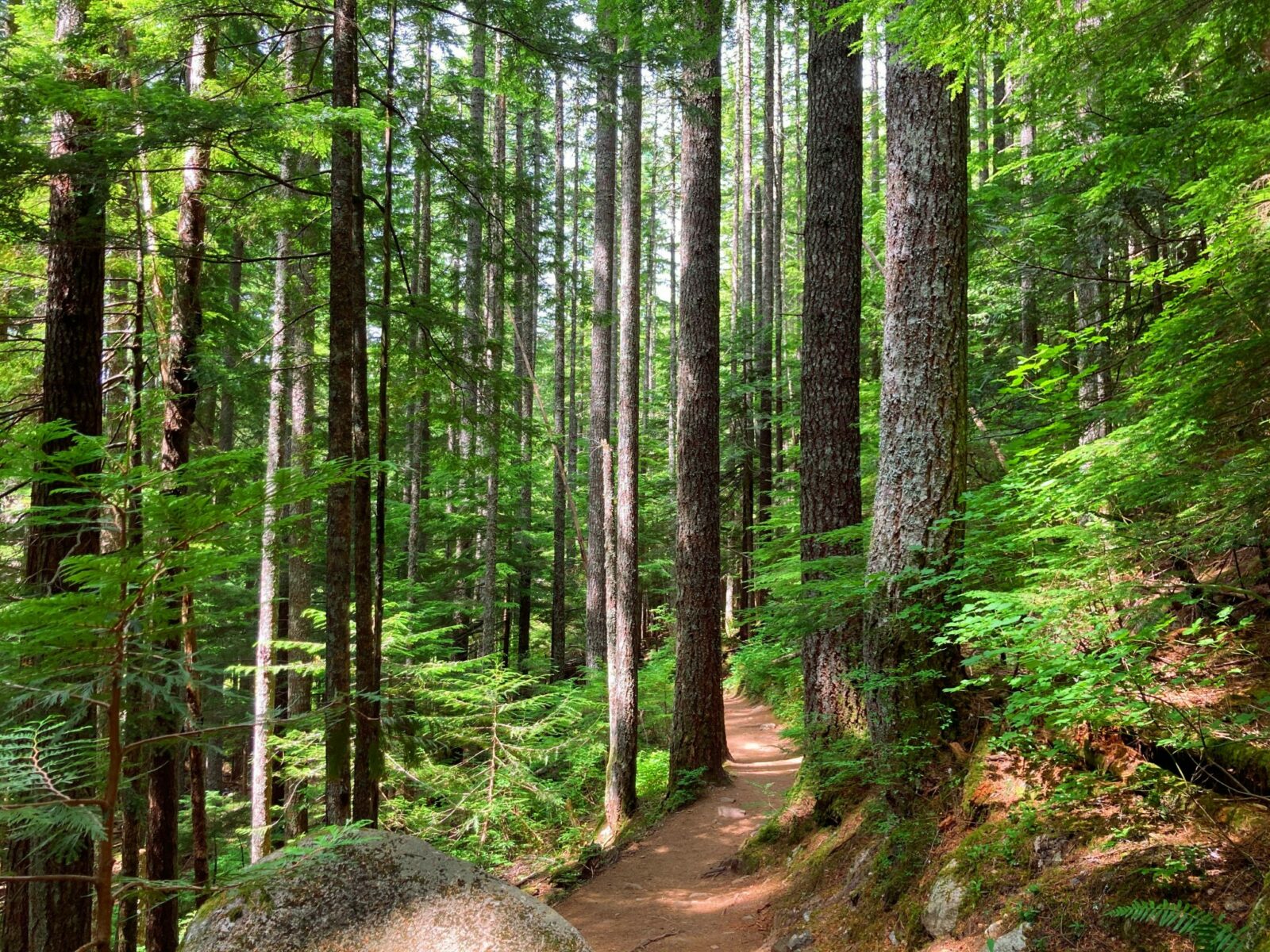 At the end of this section, you'll cross a more open and rocky slope (look for flowers and views here) and then the trail enters forest again and flattens out for the last section to the lake. Enjoy the lake until you're ready to return and head back the way you came!
If you'd like to stay longer, this is a good backpacking destination with a few sites around the lake.
Breweries and Bakeries near Annette Lake
Grab some delicious coffee and pastries at Pioneer Coffee in North Bend or grab a beer at Volition Brewing or the Snoqualmie Falls Brewery. The North Bend Bar and Grill is also an excellent option for food and drinks in downtown North Bend.
Electric Vehicle Charging
There is fast charging with two different charging companies at the North Bend Outlet Mall near downtown North Bend.