13+ Awesome things to do in Juneau Alaska
Posted On September 9, 2019
Last Updated on March 23, 2023
Juneau is Alaska's capital city, the only state capital in the US you can't drive to! Juneau is also a wonderful town in a stunning setting in Southeast Alaska along mountains that are home to a massive sheet of ice separating it from British Columbia. Juneau has a lively downtown, lots of amazing hiking and kayaking opportunities and amazing wildlife, especially whales. Whether you're coming to Juneau on a cruise ship or looking for a wonderful Alaska town to explore on your own, this article is for you!
You can also easily explore Juneau without a car, another huge benefit to visiting here. It's also just a two hour flight from Seattle, so it's closer than you think, especially if you live on the West Coast. I've lived in Juneau between seasons working in Skagway, and I've also spent lots of time visiting so I'm excited to share my list of the best things to do in Juneau!
Juneau is the land of the A'akw Kwáan and T'aaḵu Kwáan People.
Related: How to visit Alaska without a car, Complete guide to planning a trip to Alaska
This post contains affiliate links, which means if you make a purchase I may receive a small commission at no additional cost to you. As an Amazon Associate, I earn from qualifying purchases.
How to get to Juneau
There are three ways to get to Juneau:
Direct flight from Seattle or Anchorage
On the Alaska Marine Highway from Bellingham, WA
On a cruise ship
If you're traveling on a cruise, most cruises stop in Juneau and you usually have the whole day there. If you want to spend more time or are looking for a quick getaway from the West Coast, Juneau is only a two hour non stop flight from Seattle.
If you have time and want to spent it making your way by ferry from Washington state, then the ferry might be for you! The ferry takes about two days from Bellingham. On the way it also stops in Ketchikan, Wrangell and Petersburg
Related: Ultimate guide to riding the Alaska Ferry, Best cruise ports in Alaska
Getting around in Juneau
This article is focused on low key outdoor adventure on a summer visit to Juneau (between May and August), which is the very busy cruise ship season. If you're visiting on a cruise ship, you'll be docked downtown. The airport and ferry terminal are a ways away from downtown (9 and 14 miles respectively). For a town with less than 50 miles of roads and only accessible by plane and boat, things are somewhat spread out. Transportation can be a bit challenging but don't worry, I'll explain your options for getting around without a car below. Juneau has both Uber and Lyft so that is always an option for getting around anywhere (except Mendenhall Glacier).
If you're staying in Juneau for a few days, I recommend staying either downtown or near the ferry terminal and airport. These areas are spread apart, but if you're in one of them it's easier to get around between the two either by bus or rideshare.
What's the weather like in Juneau?
Like the rest of Southeast Alaska, Juneau is very rainy all year, and while you may get that gorgeous and sunny warm day, make sure to prepare for rain! All of these activities are ones that can be enjoyed in rainy weather with the possible exception of Mt Roberts, as the view is what makes it really spectacular.
The temperatures during the day are usually in the 50s and 60s, but can be much warmer, especially in June. May are early June are less rainy, but still quite rainy! Later summer is definitely wetter than earlier in the summer.
Related: What to pack for Alaska
Mendenhall Glacier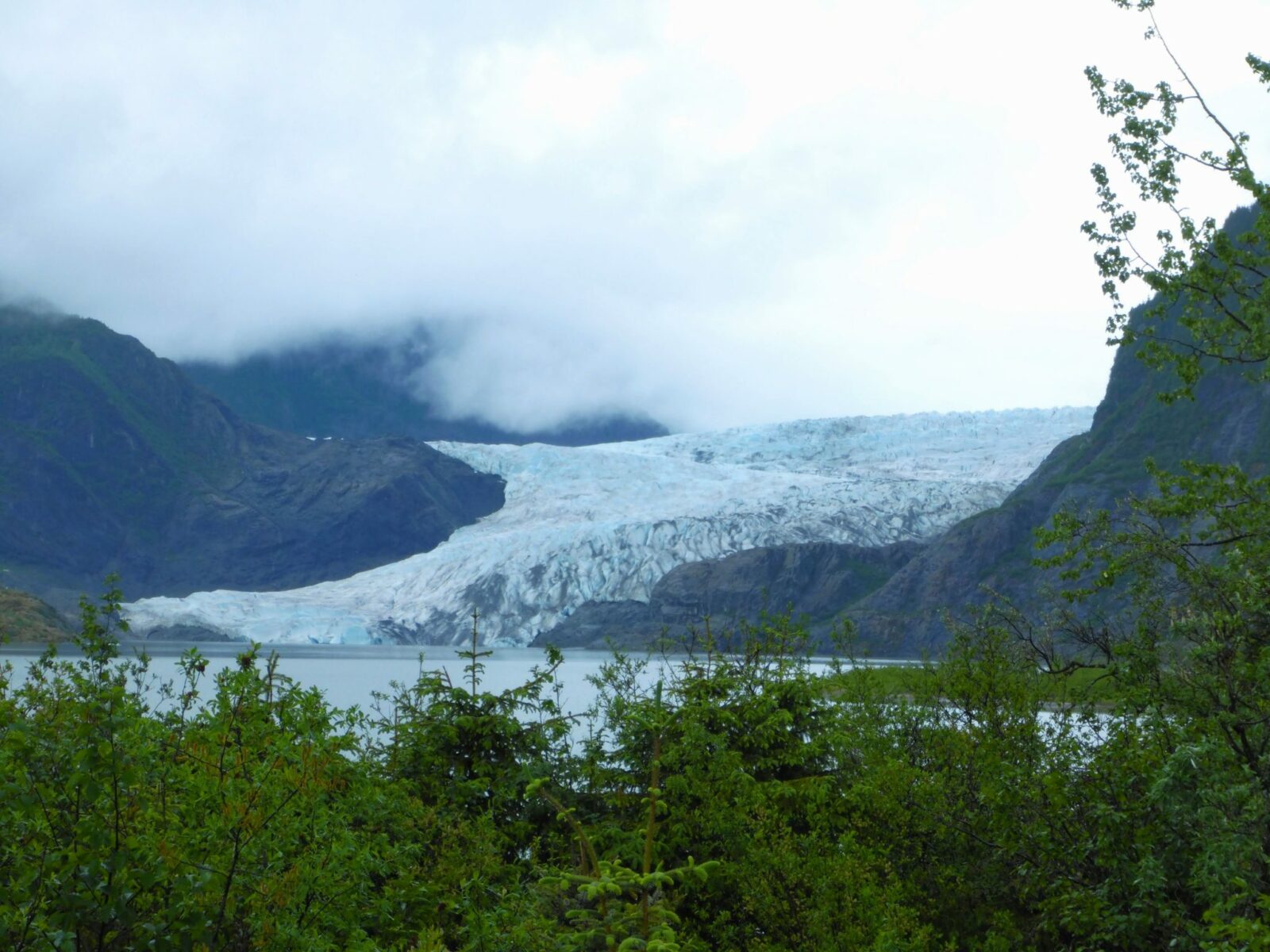 No visit to Juneau is complete without a visit to the Mendenhall Glacier. Of the many things to do in Juneau, this one is not to be missed. The transportation is a bit of an effort but It's well worth it! The glacier beautiful in any weather and offers interesting day hikes of various lengths and challenge. It is an important place to learn about the visible impacts of climate change, which are hitting Alaska harder and faster than most other parts of the US. The ranger programs reflect the latest climate science and the importance, value and uniqueness of the earth's ice and glaciers.
There is no food or drink available for purchase at the Mendenhall Glacier and food is not allowed on the trail for bear safety, so arrive with a full stomach! You can also eat your snack that you brought with you in the visitor center (this is what I do).
Getting to the Mendenhall Glacier without a car is a little bit challenging, as access to the road and visitor center is limited but it can absolutely be done. There are three ways to do it:
Taxi: this is the fastest and most straightforward, but also the most expensive (around $35 each way). Taxis are required to charge an additional $7 per person at the Glacier. Uber and Lyft are NOT allowed at the Mendenhall Glacier recreation area.
Bus: The bus (the 3 or 4 from downtown) is very affordable at $2 per ride. However, the bus stop is 1.5 miles (each way!) from the Mendenhall Glacier Visitor Center. This adds 3 miles onto any walking that you plan to do while there.
Take a tour or shuttle: If you're on a cruise ship, your ship will offer tours to the glacier and this is even easier than a taxi, although you'll be visiting on the tour's schedule. You can also pick up a shuttle downtown from the docks for $45 round trip (about half the cost of a taxi). You can pick up a shuttle ticket at the vendor booths near the docks.
Juneau Whale Sculpture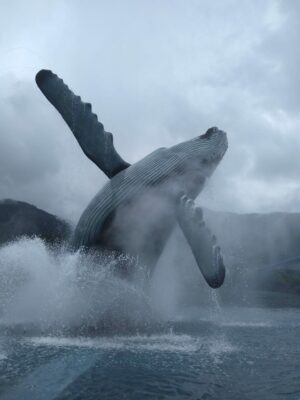 The new whale sculpture in downtown Juneau is one of the best things to do in Juneau and it's absolutely free and you can walk to it! Completed in 2016, this sculpture may be the most stunning piece of public art I have ever seen. It's below the bridge to Douglas Island on the Juneau side (this will be obvious when you're there and you can always ask a local to point you to the whale sculpture!)
Mt Roberts Tramway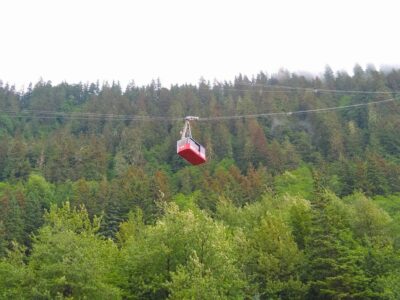 If it's clear enough to see the view (it doesn't necessarily need to be sunny, but high enough clouds to see the view is important), the Mt Roberts Tramway is a great thing to do in Juneau. If you don't want to pay the $35 to ride, you can hike the trail instead (see below). You can also ride the tram and start your hike there, allowing you to get up even higher. Hike up and ride down for just $10 or buy a drink at the lodge and it's free! The tram starts right downtown by the cruise ship docks.
Exploring downtown Juneau
Downtown Juneau is a wonderful place to explore, with its many art galleries, wonderful coffee at Heritage Coffee and local distillery, just to name a few spots. There are plenty of historic buildings including the delightful Alaskan Hotel and the Governor's mansion. The Alaska State Museum is also an excellent introduction to Alaska.
Alaskan Brewing Company
If you're a beer drinker and from the Pacific Northwest, you'll have seen their trademark Alaskan Amber everywhere! It's also available pretty much everywhere in Alaska. You can take a tour or just taste or buy some of their famous and beloved beer. The brewery is located between downtown and the airport and you can take a taxi there, or pick up a tour that includes it.
If you're not up for that, during the summer months they have a small retail store downtown.
Whale watching
Juneau is an amazing place for a whale watching tour, especially for humpback whales in mid summer when they are in Alaska feeding themselves full of fish! While there's no guarantee of seeing whales, the waters around Juneau are an excellent opportunity. You're also likely to see lots of other marine mammals in addition to whales.
For a really unique experience, check out the award winning Juneau Lighthouse Tours, with whale watching AND a visit to a historic lighthouse!
Shrine of St Therese
This is one of my personal favorite places in Juneau, though it is not commonly visited by tourists. This beautiful Catholic facility has a chapel, a labyrinth and walking trails. It's located on the water "out the road" and is absolutely gorgeous.
It is the one thing on this list that's difficult to do without a car, though you could get there by taxi.
Kayaking
There are lots of kayak tour options and one of the wonderful things about Juneau is that you can do sea kayaking or you can do kayaking on lakes. There are plenty of options with all the waterways around Juneau!
Tour operators will give you the gear you need, but make sure you have a good rainjacket!
Best Day Hikes in Juneau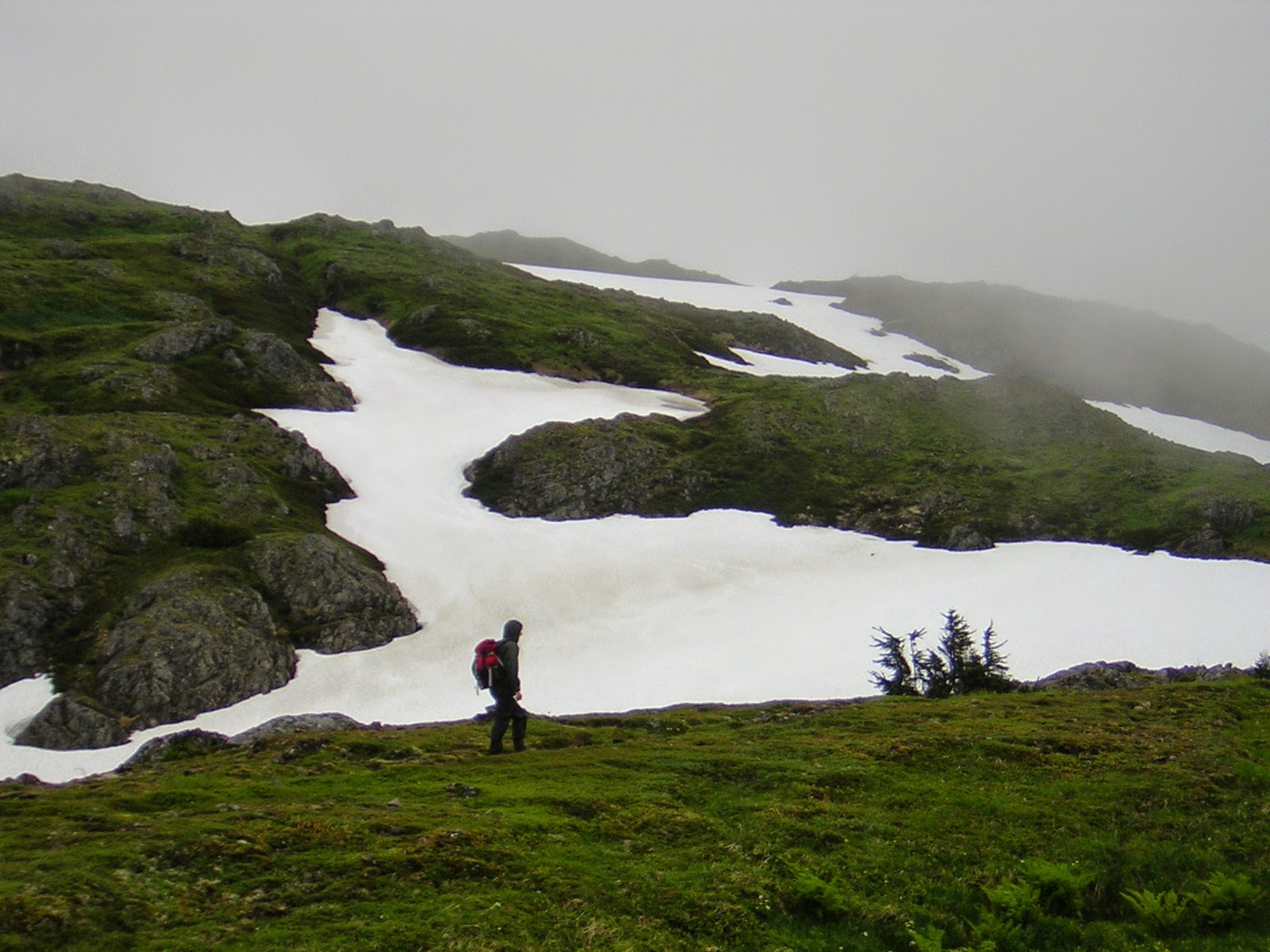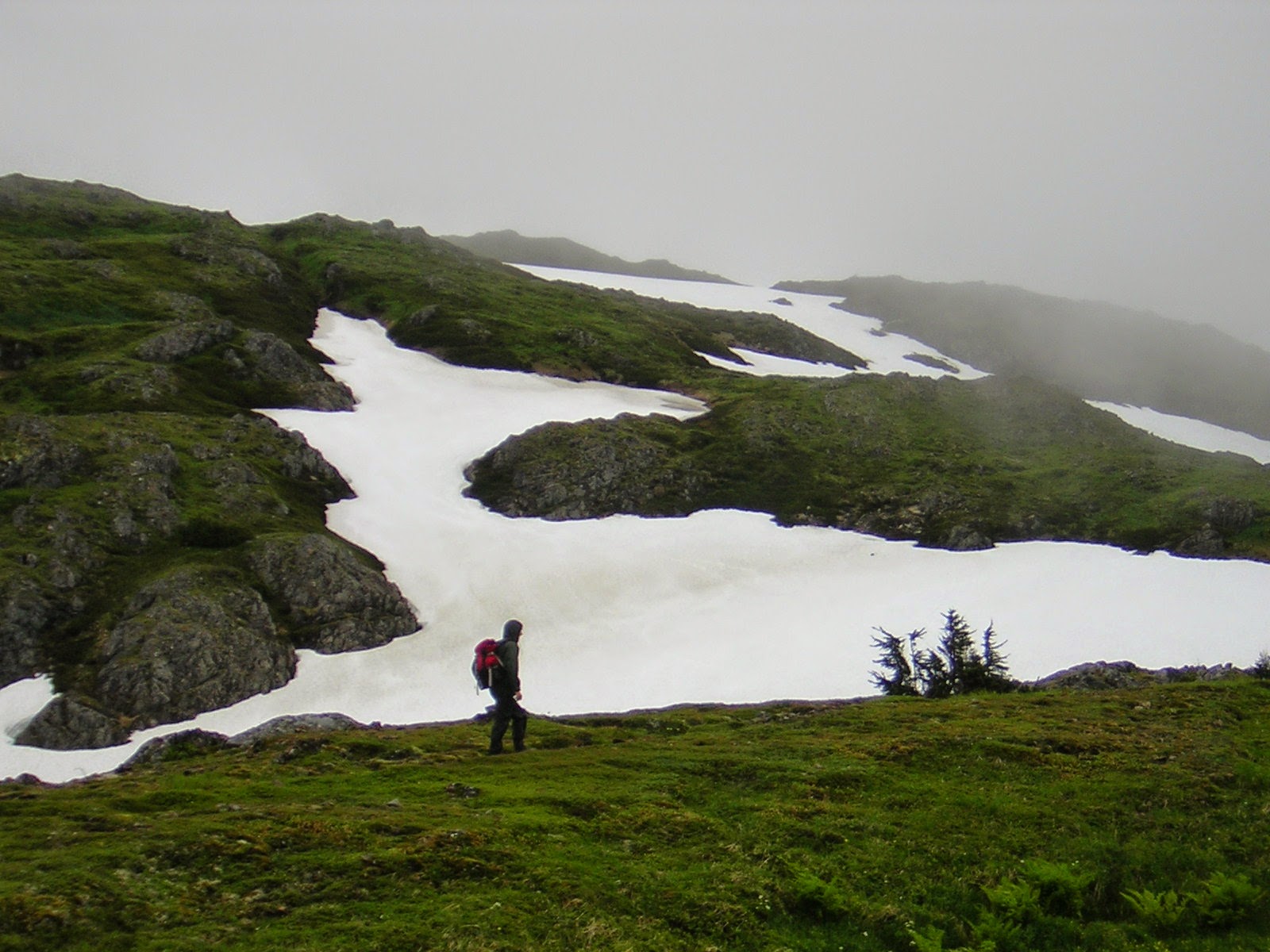 Juneau has many hiking options! For the purposes of this post I'm focusing on low key ones that are accessible from downtown without a car.
Related: The best hike in every Alaska cruise port
Perseverance Trail (near downtown; up to 5 miles out and back, up to 1000 feet of elevation gain)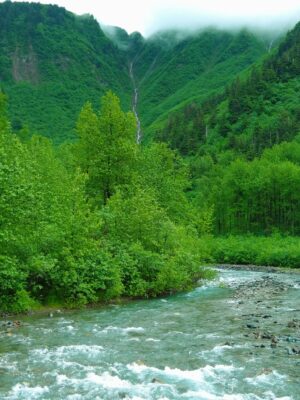 This is a wonderful trail and you can go a shorter distance if you like. The trail follows the creek through the forest, and after about half a mile you'll see Ebner Falls, a beautiful falls! You can continue up the trail as far as your energy takes you and return the way you came. Great hike in all weather and for all ability levels.
To access the trailhead, you can walk from downtown, approximately 1 mile (very steep uphill!) or you could take a taxi. The walk is through a beautiful neighborhood of historic homes (there used to be a trailhead in the neighborhood, but this trailhead is now closed and it's a bit further to get to it). Take Franklin Street to 6th and turn right, then left on Basin Road. Follow Basin Road about a mile and pass the Mt Roberts trailhead to arrive at the Perseverance Trailhead (well signed).
Mt Roberts Trail (near downtown, 4 miles roundtrip to the lodge, 1500 feet of elevation gain)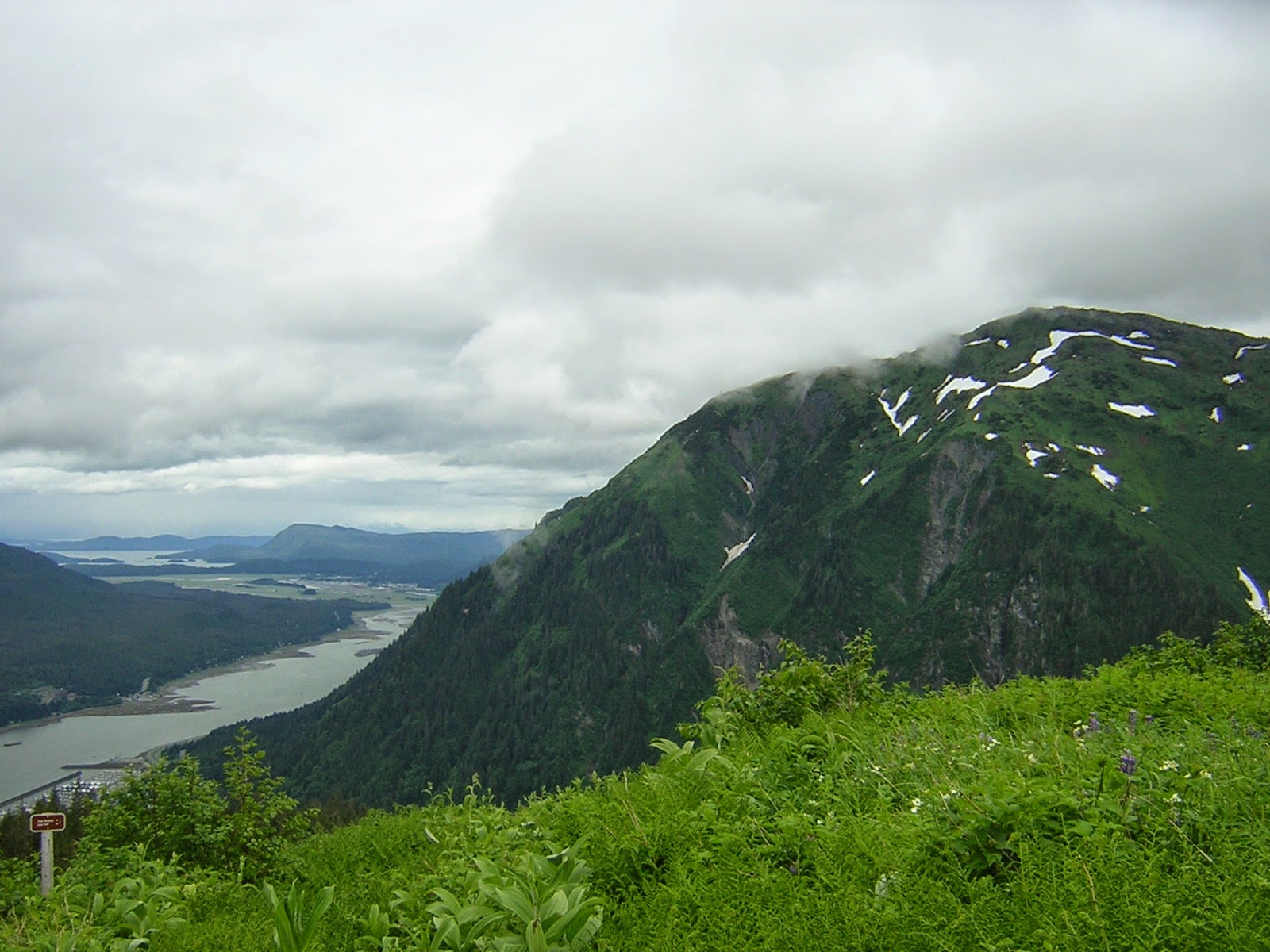 This is a hike with a spectacular view, and the added novelty of being able to take a tram for a portion (or all) of the route. Bonus! Enjoying a drink at the lodge if you like. To do the whole hike, follow the directions from downtown above for the Perseverance Trail (Mt Roberts trailhead comes first). You'll climb switchbacks through the forest for about 2 miles and 1500 feet up. Fantastic views of downtown Juneau, the Gastineau Channel and the surrounding mountains wait for you here. For increasingly good views, and less crowds, continue up another 2.5 miles on a more mellow climb (with less mud!) to the ridge. Head back the way you came or head down by tram!
Nugget Falls Trail (at Mendenhall Glacier; 2 miles round trip, flat)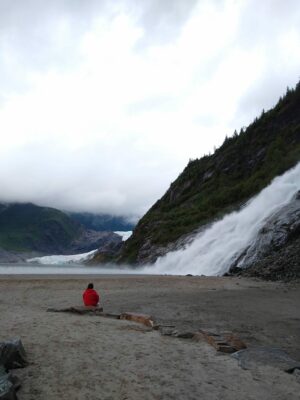 A short and flat hike through the forest around Mendenhall Lake to the base of Nugget Falls is not to be missed if you're at the Mendenhall Glacier Visitor Center. There's a wide sandy plain at the base of the falls with the glacier in the background. Stay awhile to soak up this beautiful and roaring falls before heading back the way you came. If you want more hiking in the area, try the East Glacier trail, a 3.5 mile loop with more climbing on the hillside above Nugget Falls. If you're already wearing your rain jacket, you won't get as wet from the waterfall spray either!
Treadwell Mine Trail (on Douglas Island; 2 mile loop, mostly flat)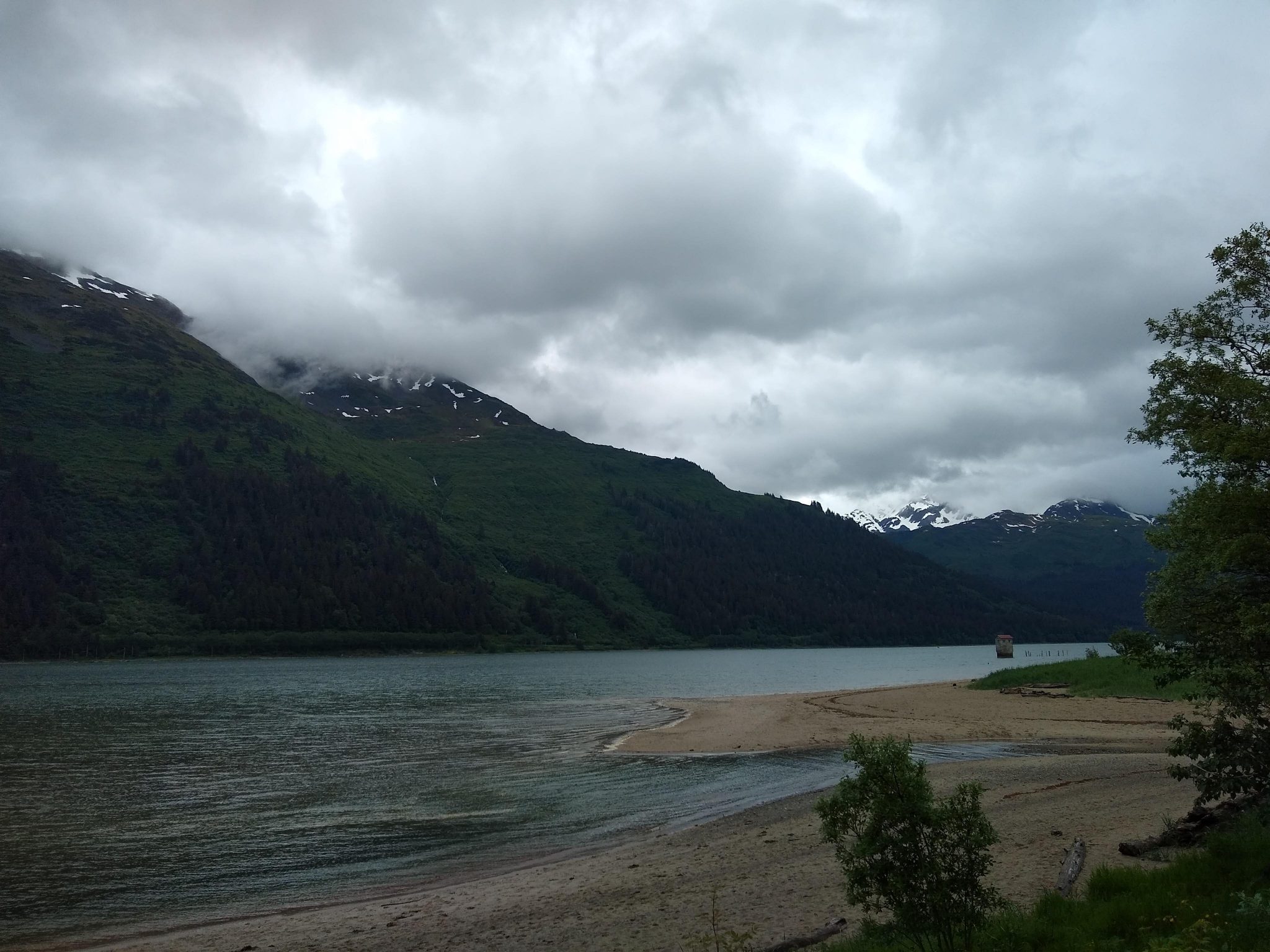 Starting at Sandy Beach on Douglas (half a mile past the bus stop by the Island pub), this is a flat, short loop. The trail features interesting historic gold mine ruins with interpretive signs, and a walk along the beach. It combines beach, forest and history and all with at view back towards downtown Juneau and Mt Roberts. Great hike for all weather!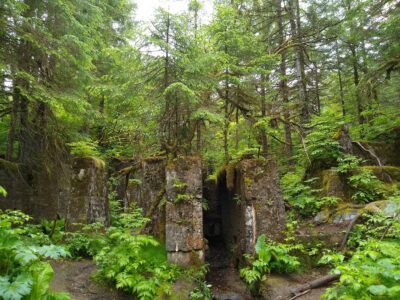 Glacier Bay National Park from Juneau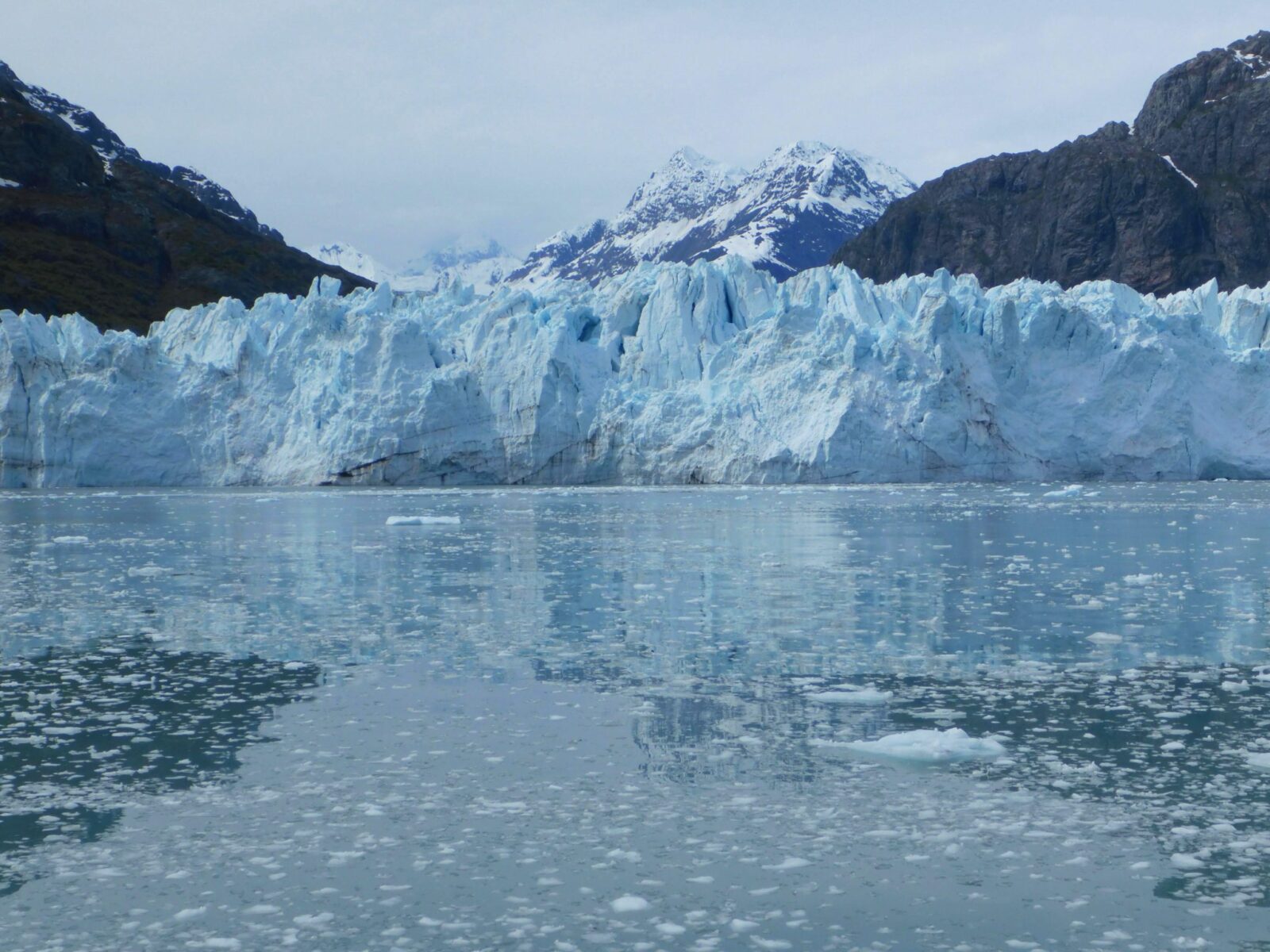 Glacier Bay is an incredible National Park that most visitors access by cruise ship. There is so much more to this park and if you travel there on your own you'll get to see it all. Make sure to take the day boat tour into the park and visit the Huna Tribal House. You can also explore the beach, see whales and enjoy forest and river hikes.
Even when the lodge is full, it still feels completely uncrowded, since so few visitors get to experience it outside of sailing through on a cruise ship.
You can fly to Glacier Bay for a day trip but I would highly recommend spending a couple of nights there, either at the Glacier Bay lodge or the Bartlett Cove Campground.
To get there from Juneau, it's either a fairly short flight (30 minutes) or a 5-6 hour ferry ride. Going one way by ferry and one way by plane can be a great way to really experience it from every angle.
Related: How to visit Glacier Bay National Park
Visit the town of Haines
Haines is a delightful town just up the Lynn Canal from Juneau. You can do a day trip here by small plane, but I would recommend taking the ferry one way and flying the other. The ferry ride is about 4 hours and is absolutely beautiful as you pass glaciers, waterfalls and a historic lighthouse.
In Haines, you can explore the quiet town, check out the hammer museum and try some delicious drinks at the Port Chilkoot Distillery.
Related: Best things to do in Haines, Alaska
Tracy Arm Fjord
Consider taking a day trip tour from Juneau to Tracy Arm Fjord, one of the most stunning fjords in Alaska, featuring glaciers, waterfalls and wildlife. Generally tours from Juneau to Tracy Arm are around 6 hours.
Take a helicopter tour to glacier dog sledding
If you're looking for a big splurge in Juneau, taking a helicopter to go dog sledding on a glacier is an amazing way to do it. See epic mountains and glaciers on your way to the dog sled camp and then go for a dog sled ride!
Related: Is flightseeing in Alaska worth it?
Eating and Drinking in Juneau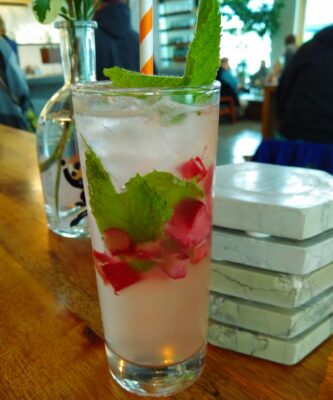 There's lots of fun eating and drinking in Juneau! These are a few of my favorites downtown:
Check out these suggestions for where to eat in other places in Alaska!
Places to eat in Juneau near the airport
I want to mention a couple of excellent restaurants that are walking (yes, WALKING) distance to the Juneau airport. You can use google maps to find them from the airport terminal. Both are about half a mile away, in slightly different directions:
What to pack for Juneau
My complete packing list for Alaska will serve you well for Juneau whether you're spending a few days on your own or arriving on a cruise ship.
The most important things for Juneau relate to good rain protection. I recommend an umbrella, especially for walking around town or sudden rainstorms.
You'll also want to have an excellent rain jacket (I recommend this REI brand one if you're looking to purchase one for your trip). Rain pants are optional (I use these) but are really helpful if you're going to be outside all day or on a hike with lots of wet brush. REI brand clothing is all available in plus sizes as well.
Make sure you have waterproof footwear (or lots of pairs of dry socks). I usually wear these rubber boots (even for hikes!) and that's waterproof hiking boots or hiking shoes also work well (try Merrell from REI or Amazon) if you're looking for a new pair.
Final thoughts
However you decide to spend your day (or days!), you can't go wrong with so many wonderful things to do in Juneau! If you're planning a trip to Alaska, check out this post about the best things to do all across the state!