Best Things to do in Skagway Alaska
Posted On May 6, 2019
Last Updated on June 29, 2023
Heading to Skagway, Alaska? Perhaps you're taking an Alaskan cruise that stops in Skagway or taking the Alaska ferry on a trip on your own. Maybe you're spending some time in Juneau and looking for some other places to visit? If you're heading to Skagway, you are in for a great time with lots of hiking and other outdoor adventure, history and fun places to eat and drink. I lived in Skagway for three summers and I'm excited to share with you all the best things to do in Skagway. Whether you're stopping on a cruise or spending a few days, this list is for you.
I'll talk about how to spend a day in Skagway on your own if you're traveling on a cruise ship and you like getting away from the crowd. If you're in Skagway as an independent traveler, perhaps on your way to or from the Chilkoot Trail, this is good advice for you too! Skagway is full of quirky and lively Gold Rush history, lush gardens and spectacular scenery so there's no shortage of fun and unique ways to spend the day.
Related: Ultimate Guide to riding the Alaska ferry, What to pack for Alaska
What to Expect in Skagway

It is very crowded and touristy in the summer (May-September) which is when you'll be visiting. Early May and late September are far less crowded but come with less ideal weather (especially September when it is often very wet and cold). Skagway gets much less rainfall than other parts of Southeast Alaska in the rainshadow of Glacier Bay National Park. It is also EXTREMELY windy. There are still a lot of overcast and rainy days even in summer! There are many mornings with low clouds and fog.
Skagway is a destination for most large cruise ships throughout the season and sometimes has as many as five ships in port, each one carrying far more people than live in town. As much as possible I'll recommend places where you can get away from the crowd. Most visitors to Skagway arrive by cruise ship. If you're lucky enough to be spending more time here on your own, this list will give you plenty to do too!
How to get around in Skagway
Great news! You can walk everywhere in town. You can walk from the cruise ship docks, train depot and campgrounds and hotels to restaurants, the Klondike Gold Rush visitor center and many hiking trails.
If you're taking a tour for kayaking or any other tour taking you away from town, transportation from downtown will be provided.
It's really easy to get around in Skagway. If you get lost at anytime, just ask an employee of any business how to get back to your ship (just tell them the name of it) and they'll point you the right way. Make sure not to get distracted, lose track of time and miss your ship! They will leave you behind, not a fun way to end your day in Skagway!
If you're traveling on your own, the best time of day is the evening when the ships have left and the town is left to locals, seasonal employees and you.
Things to do in Skagway
White Pass and Yukon Route Scenic Railroad
The White Pass and Yukon Route Railroad is one of the best day trip tours in Alaska! The views are amazing, the history and engineering are fascinating and you get to experience the interior and high mountains that you wouldn't otherwise see in Southeast Alaska's many fjords and inlets.
There are a lot of different ways to do the White Pass Railroad. If you're on a cruise, make sure to book this shore excursion right away as it's usually sold out. The summit excursion is a half day tour that takes you up to the summit of White Pass at the Canadian Border and back. It will pick you up right from your cruise ship dock and return you there.
You can also book a trip that's one way on the train and one way by motorcoach, which often stops at the Gold rush camp of Liarsville (another great thing to do in Skagway, see below).
If you are visiting Skagway on your own, you have even more options. You can book either of these tours (board at the train depot instead of the cruise ship dock). You can also take the train to one of the whistle stops and go for a hike. You can even stay overnight in the Denver Glacier Caboose or the Laughton Glacier cabin (book through the National Forest service in advance).
Klondike Gold Rush National Historical Park
Skagway became a boom town during the Klondike Gold Rush at the very end of the 19th century. Many buildings from the era have been preserved as the Klondike Gold Rush National Historical Park. The park also includes the land around Dyea at the start of the Chilkoot Trail and the Cadillac Hotel in Seattle. Seattle played a key role in outfitting and transporting miners on their way north. Start at the visitor center close to the cruise ship docks in the train depot at 2nd and Broadway. They can show you where all the historic buildings are and let you know about the ranger programs happening that day, a fabulous free option to learn about Skagway's colorful history!
Related: 12 Fascinating things to do in Dawson City
Explore the historic town of Skagway
All of downtown Skagway is a National Historic District and part of Klondike Gold Rush National Historical Park. After getting up to speed on the history of the Klondike Gold Rush is a great time to wander around and explore the shops and restaurants downtown.
There are lots of shops, some are the standard cruise ship town chains, but there are also more unique ones. The Skaguay News Depot, is a small bookstore and the Alaska Geographic bookstore is also a good place for books. Also don't miss the absurdly large rhubarb bush I mentioned here.
The park service offers walking tours around town, a great option for history buffs and anyone who loves a good story.
Finish up your walking tour of town at the Red Onion. The Red Onion is a Skagway institution and a fun way to experience some full color Gold Rush History. It's loud and crowded but also lots of fun! Employees are in period costume and they have tours of the haunted (historic) brothel upstairs, as well as walking tours around town. You can get drinks and food here too!
Watch salmon run in Pullen Creek
Pullen Creek flows through the east side of town and empties into the Lynn Canal near the cruise ship docks. There is a well signed path to a bridge over the creek which is the perfect place to watch hundreds of salmon making their way upstream in July and August. You may see some salmon outside of those times but that's the peak. Chinook and pink salmon both run in Pullen Creek.
Stroll Jewell Gardens
Skagway is known as the Garden City of Alaska and has been known since gold rush days as a town with gorgeous gardens. You'll see plenty of flowers and gardens just walking around town, but garden lovers and gardeners should carve out time to visit Jewell Gardens.
You'll see gorgeous bright colored flowers all summer as well as lay your eyes on some seriously Alaskan sized vegetables that grow in the long days of summer (don't miss the giant rhubarb plant downtown either!).
Jewell Gardens also has a glass blowing studio and a delicious restaurant. Tours from the ships often include afternoon tea or lunch. You can also book these tasty meals if you're traveling on your own on less busy days.
Hiking
Skagway has many wonderful hiking trails and several are easily accessible from the gangway of your ship or either campground or anywhere in town. Make sure to be prepared for rain! Check out my post about outerwear for the Pacific Northwest (which is also solid advice for Southeast Alaska). If you're really dedicated, you could do all these hikes! This is the best way to get away from crowds in Skagway (especially at Smuggler's Cove).
Skagway is also home to the world famous Chilkoot Trail, which is a 3-5 day backpacking trip. It's an amazing journey through many climate zones from the beaches at Dyea, along the Taiya River and up over the mountains into Canada. It retracing the steps of the Klondike Gold Rush and is full of history and amazing scenery. If you're a hiker and you don't have time to do this backpacking trip, at least make sure to visit the Klondike Gold Rush visitor center! It will inspire you to plan a future trip for sure.
Related: The best hike in every Alaska cruise port
Lower Dewey Lake (2 miles round trip, 500 feet elevation gain)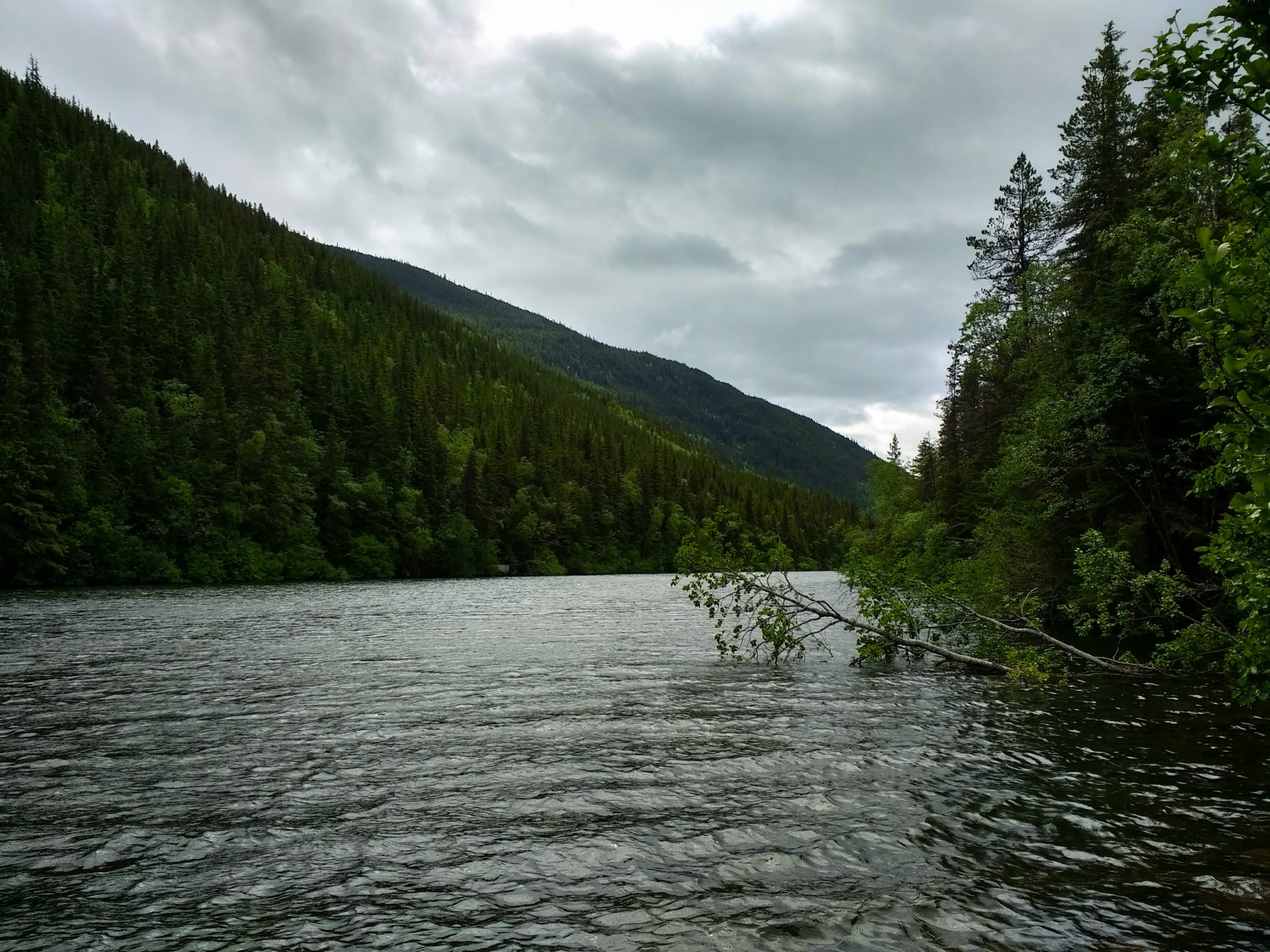 Lower Dewey is a hike I did several times a week when I lived there. It's short (one mile each way) and a bit steep (500 feet in a mile). This is a great place for swimming if you don't mind some cold water. It's a fairly large lake surrounded by forest. There is also a 3+mile trail that goes around the lake and is basically flat. About halfway up the trail there is a clear spot with a fabulous view of the cruise ship docks and downtown.
To find the trail head, follow the road to Broadway (all roads from all cruise ship docks lead here), then go right with the cruise ships docks behind you (east) on 2nd, passing the Railroad depot. The road ends at the railroad tracks. Cross them, watching very carefully for approaching trains before crossing! After the tracks, turn left and follow the tracks a short distance to the trailhead on the right. The trail is mostly straightforward. When in doubt keep right at all potential trail crossings until you see the lake. If you want a longer hike, there are a number of options heading up from Lower Dewey. Stop in at the park service visitor center for more information and maps.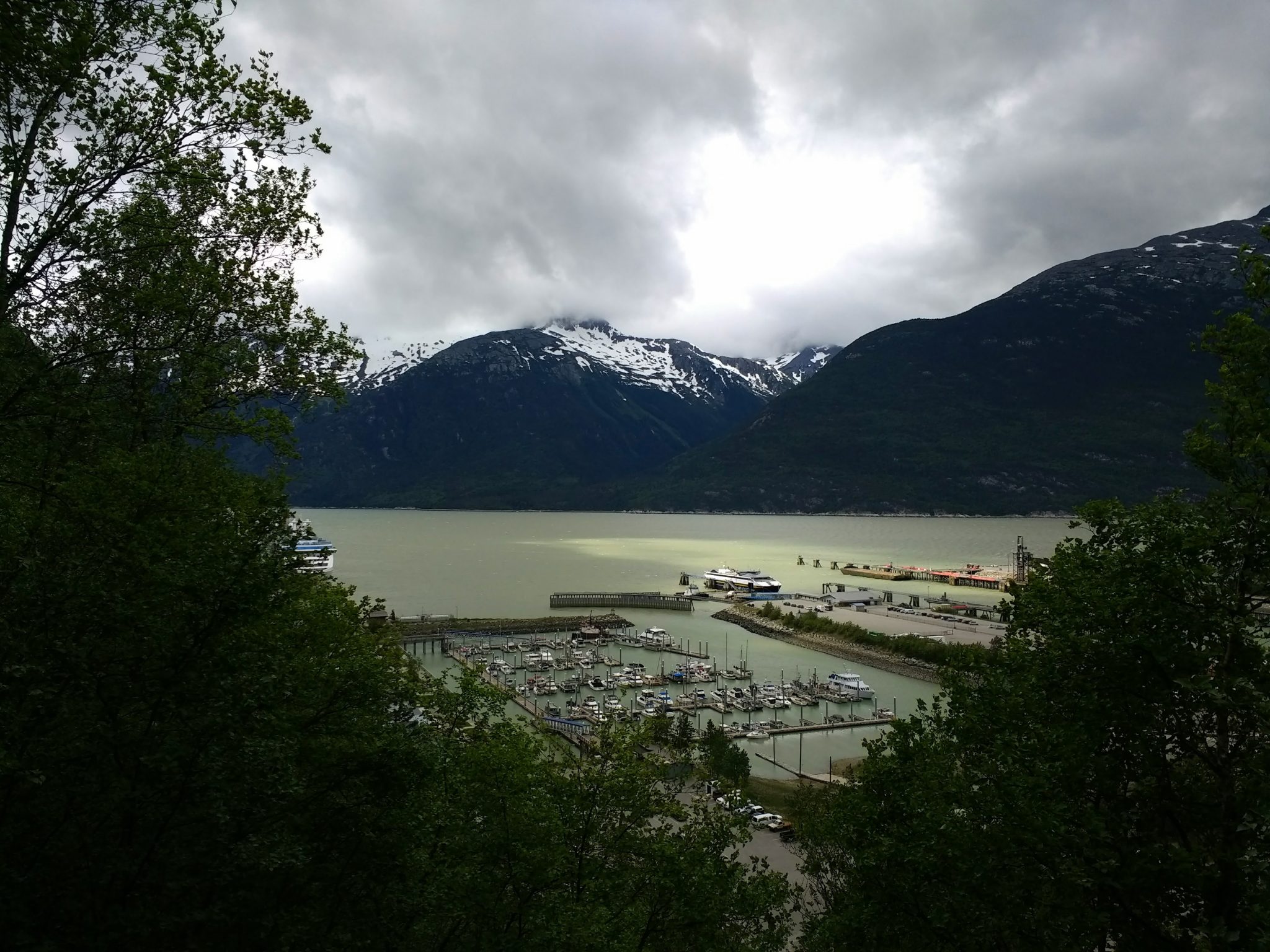 Smuggler's Cove (4 miles round trip, 100 feet of elevation gain)
Smuggler's Cove is a mostly flat 4 mile round trip hike from town to a lovely picnic spot around the point from the cruise ships and the bustle of downtown. Head into town and turn left (if the ships are behind you) on 1st. Turn left on main and follow it around the end of the airport and cross the footbridge over the river, following the trail left. You'll soon come to some rocks to go up and down, and a picnic table and outhouse. This is Yakutania point and a fine spot to turn around for a shorter outing, with a view south towards Haines.
For Smuggler's Cove, continue to follow the trail as it angles right and through the forest to a quite and peaceful view with a picnic table (and no ships in sight!). This was another frequent hike for me to get away from town for a little bit.
Lower Reid Falls (4 miles round trip, minimal elevation gain)
This hike to Lower Reid Falls goes through town (follow Alaska or Main to avoid the very crowded Broadway) to the Gold Rush Cemetery and beyond to the falls. Use extreme caution as you are reaching the end of town, you will cross the main road that becomes the two lane highway out of town as well as the train yard. Follow the gravel path to the cemetery from the Gold Rush days and wander through to the trail on the far side which goes a short distance through the forest to Lower Reid Falls.
Gold Panning at Liarsville
Located at the edge of town, Liarsville is fun place to have a great time and try your hand at gold panning! They also have a delicious salmon bake and a really fun atmosphere.
Liarsville is part of several shore excursions sold on the ships and as an independent traveler you can stop by on your own too. It's about three miles from downtown and it's easy to get a ride, take the seasonal shuttle bus, or ride a bike.
Kayaking
Protected inlets near Skagway make a great opportunity to try your hand at kayaking! Several tour operators give you the chance to get out on the water while providing kayaks and everything else you need, including transportation to good kayaking water.
Visit the Yukon Territory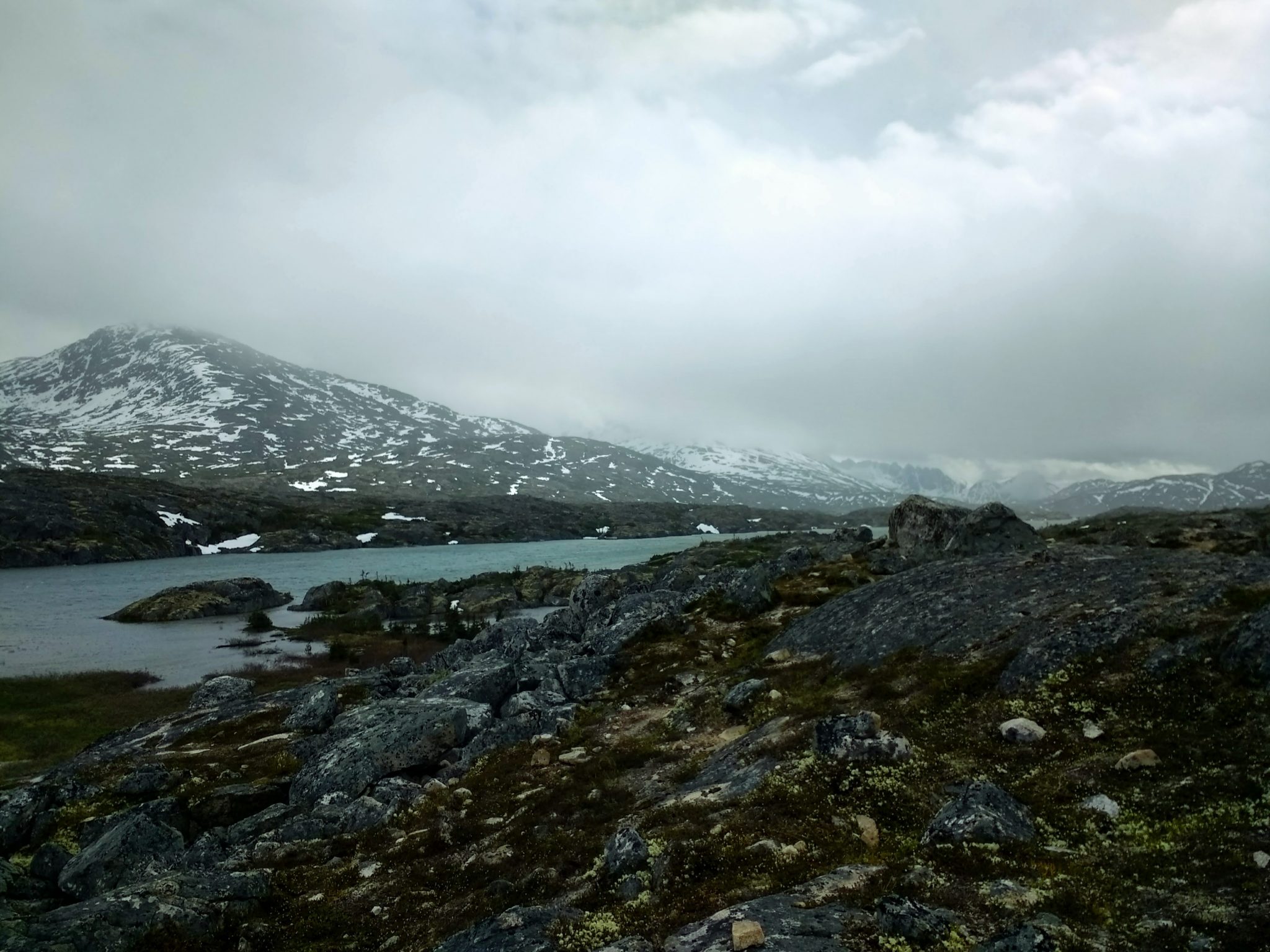 If you have time to spend in Skagway, I highly recommend getting up to the Yukon Territory in Canada. You can take a day trip from a cruise ship or you can travel there on your own either on a tour or by renting a car.
You'll see stunning landscapes that change from the temperate rainforest at the ocean to alpine lakes to a tiny desert. If you like epic landscapes and wide open places then you'll love getting up into the Yukon!
Dyea and the Chilkoot Trail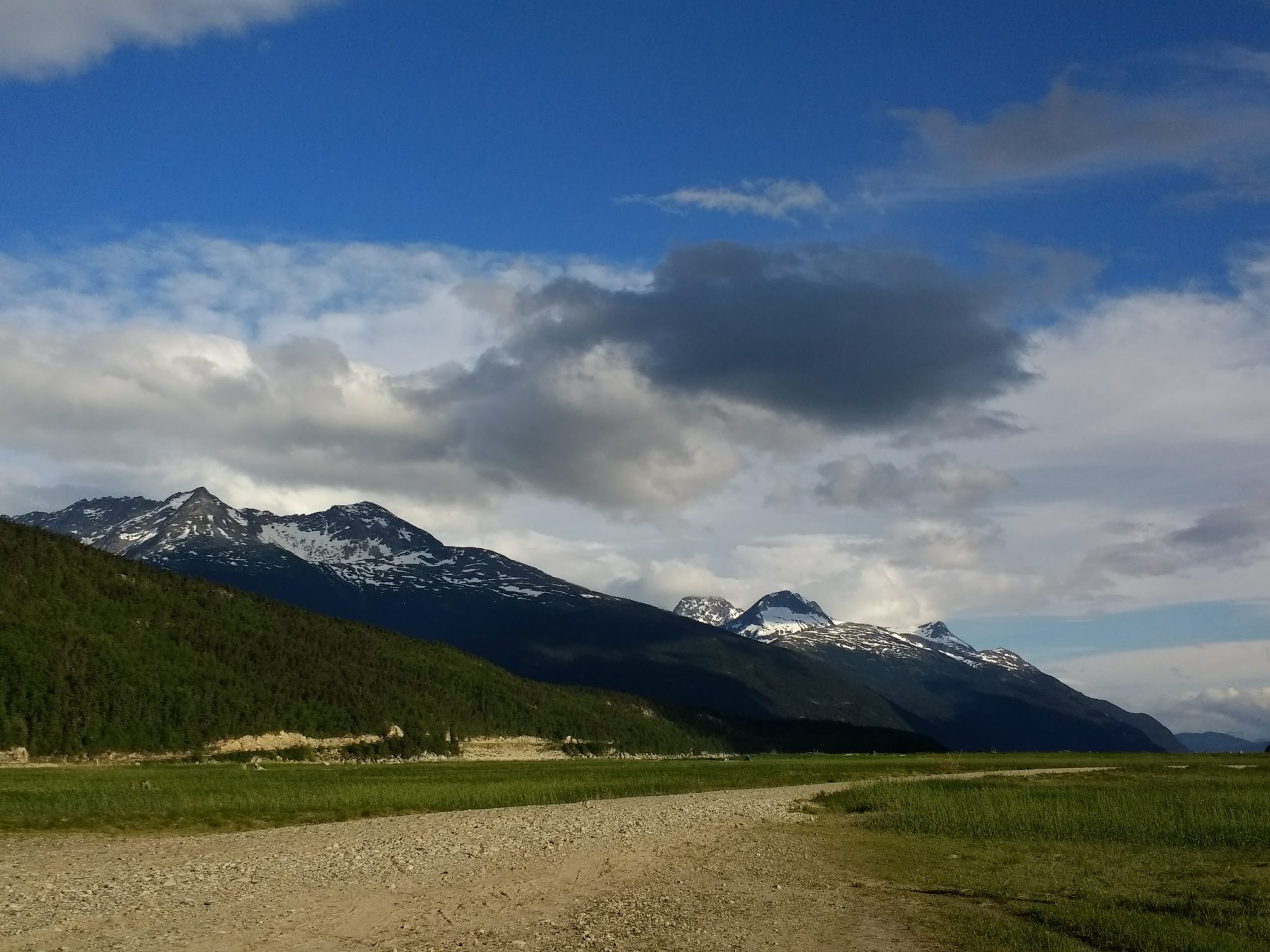 Dyea was a bustling boomtown for the last three years of the 19th century during the Klondike Gold Rush. It is fascinating to see a place that has changed so dramatically in one century. It's a peaceful and quiet place 9 road miles from Skagway. You can camp here in the park service campground for $10 a night. It's fascinating to explore on your own or with a ranger. This is also the trailhead for the Chilkoot Trail and a good location for a day hike too. To get to Dyea, check with the visitor's bureau for companies that will drive you there (make sure to let them know if you want to return as well, if you are visiting Dyea but not through hiking the Chilkoot).
Hike by train at Denver Glacier or Laughton Glacier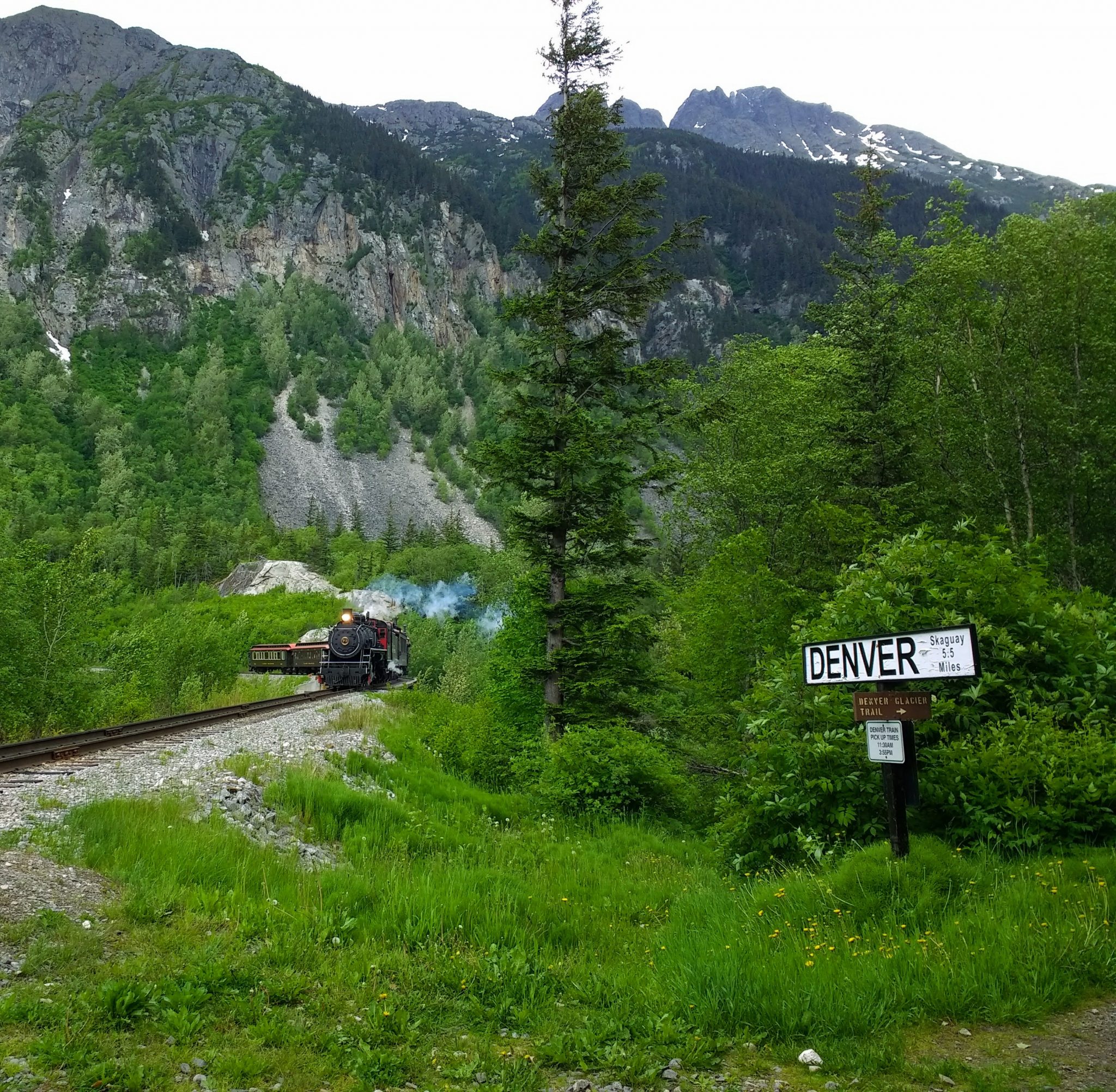 A unique Skagway experience is to get dropped off by the train at one of the hiking trails such as Denver Glacier Trail. If you are in Skagway on a ship, it's likely that your ship will offer a guided hike on this trail. Independent travelers can book this directly through the White Pass Railroad. The Denver Glacier trail has a caboose at the flag stop where the train picks you up and drops you off. You can rent the caboose from the US Forest service for an overnight stay. Make sure you have a map and the other 10 essentials and that you have a reliable way to keep track of time so you don't miss the train going back to town! The entire trail is about 8 miles round trip with about 1000 feet of elevation gain, but make sure to go by time and turn around in time to catch your return train!
There is another stop a bit further up at Laughton Glacier, which is a similar option although you have to hike a bit to get to the cabin.
Explore the nearby town of Haines
Nearby Haines offers many shore excursions from the cruise ships when docked in Skagway. Shore excursions to Haines are a good option for people who want to get further away from town or who love Bald Eagles. Haines is world famous for its bald eagles fishing along the Chilkat River and there are plenty of ways to see them. Haines also has a number of kayaking tours.
If you're traveling on your own and have a few days in Skagway, consider a side trip over to Haines. You can take a very short flight or ferry ride to get there and back.
Related: Best things to do in Haines
Take a helicopter tour to glacier dog sledding
If you're looking for a big splurge in Skagway, taking a helicopter to go dog sledding on a glacier is an amazing way to do it. See epic mountains and glaciers on your way to the dog sled camp and then go for a dog sled ride!
Related: Is flightseeing in Alaska worth it?
Where to Eat and Drink
You can get a quick coffee and pastry at the White Pass Depot or Bites on Broadway. If you're looking to sample some local beer, try the Klondike Brewing Company or Skagway Brewing Company (also has food). Olivia's bistro serves lots of local food (including using ingredients from their garden) and the Skagway Fish Company at the end of the Railroad dock is wildly popular. Alaska is crazy about ice cream! Join the habit for ice cream and other treats at the Kone Kompany.
If you're a pizza lover, head to Northern Lights Pizza. Bonanza Bar and Grill is a favorite of locals along with the Sweet Tooth Cafe.
It's hard to miss the Red Onion Saloon and fans of history with a sense of humor should make sure to visit. They have drinks, bar food and a brothel museum!