9 Must Do Things to do in Vancouver Canada with Itinerary
Posted On September 30, 2019
Last Updated on May 11, 2022
Vancouver, British Columbia is one of the best cities in the whole world! Vancouver makes a wonderful day trip or weekend trip from Seattle at any time of year and there is so much to explore. In this list of the best things to do in Vancouver, I'll focus on activities IN the city of Vancouver, not outside the city or in the area more generally. Stunning natural beauty, delicious food, walkability and amazing public transit make this a wonderful place to visit. There are an infinite number of amazing things to do so I forced myself to pick just nine of the very best activities I think from a lifetime of traveling to Vancouver frequently from Seattle.
Vancouver is an expensive city so this list will include free or nearly free things to do in Vancouver, with a couple of splurges. The list is in order of cost, with free things at the top! I've also included a three day itinerary that incorporates all of these wonderful things to do in this amazing city!
Vancouver is the homeland of the Squamish, Musqueam and Tsleil-Waututh First Nations.
Related: 17 Unique stops on a road trip from Seattle to Vancouver, BC
Getting to Vancouver
It's easy to get to Vancouver without a car and in fact I prefer being there car free! Traffic is terrible, parking is expensive and hard to come by. It's a very walkable city with fantastic public transit so there's really no reason to drive.
If you're coming from other parts of Canada, this US or the world, you'll be arriving at the Vancouver airport. Transit is excellent and straightforward from there to anywhere downtown.
If you're coming from Seattle, I recommend taking Amtrak or the Bolt Bus, which take you to Pacific Central Station. If you're driving, I highly recommend parking your car once you arrive in Vancouver and walking or taking transit around the city.
What Vancouver Neighborhood is best to stay in?
Vancouver has lots of wonderful places to stay in neighborhoods all over the city. I recommend finding a place that has good transit and walkability, such as the area around Stanley Park or Canada Place where there are lots of options.
If you are further away from downtown, be aware that you'll need to allow more time for transit, but it's totally doable!
If you want an area that's a little bit quieter but not too far from town, try North Vancouver near the Seabus terminal, which is a quick hop over to Canada Place.
9 Best things to do in Vancouver
Stanley Park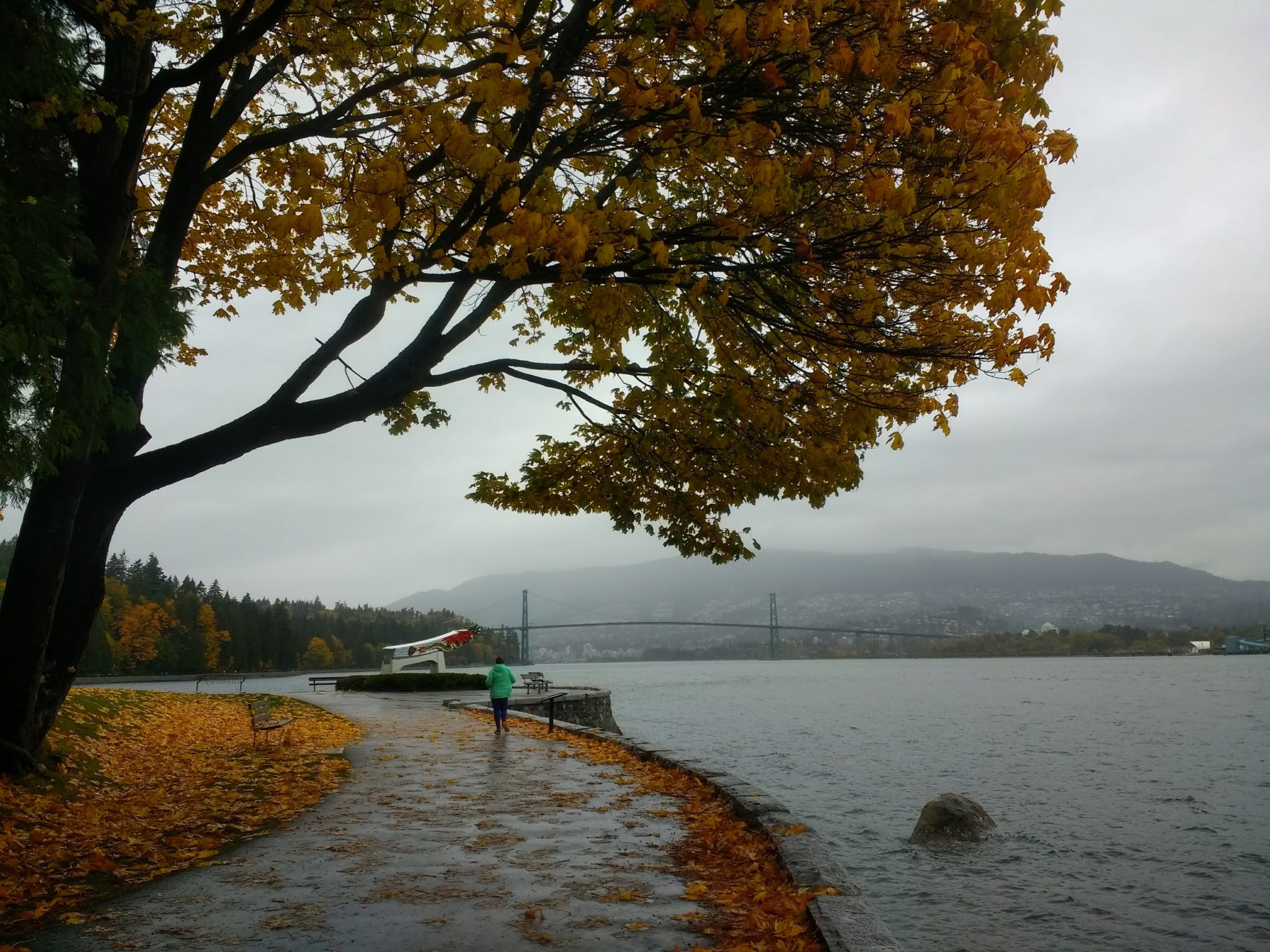 If you only do one thing in Vancouver, make it a visit to Stanley Park! The best thing about Stanley Park is that it's completely free! You can take the bus there, or even just walk there if you're staying downtown.
The park features a 6 mile flat waterfront trail called the Seawall for walking and biking. I highly recommend renting a bike from one of the bike shops next to the park and biking around the entire trail. The Seawall has views of the city, the water and the Lion's gate bridge. In addition to this popular trail, trails within the park pass ancient old growth trees. These trails are also much less crowded so you can be almost on your own among the giant trees in the middle of the park.
The park also features an impressive collection of totem poles which you can't miss if you're walking or biking around the seawall.
Granville Island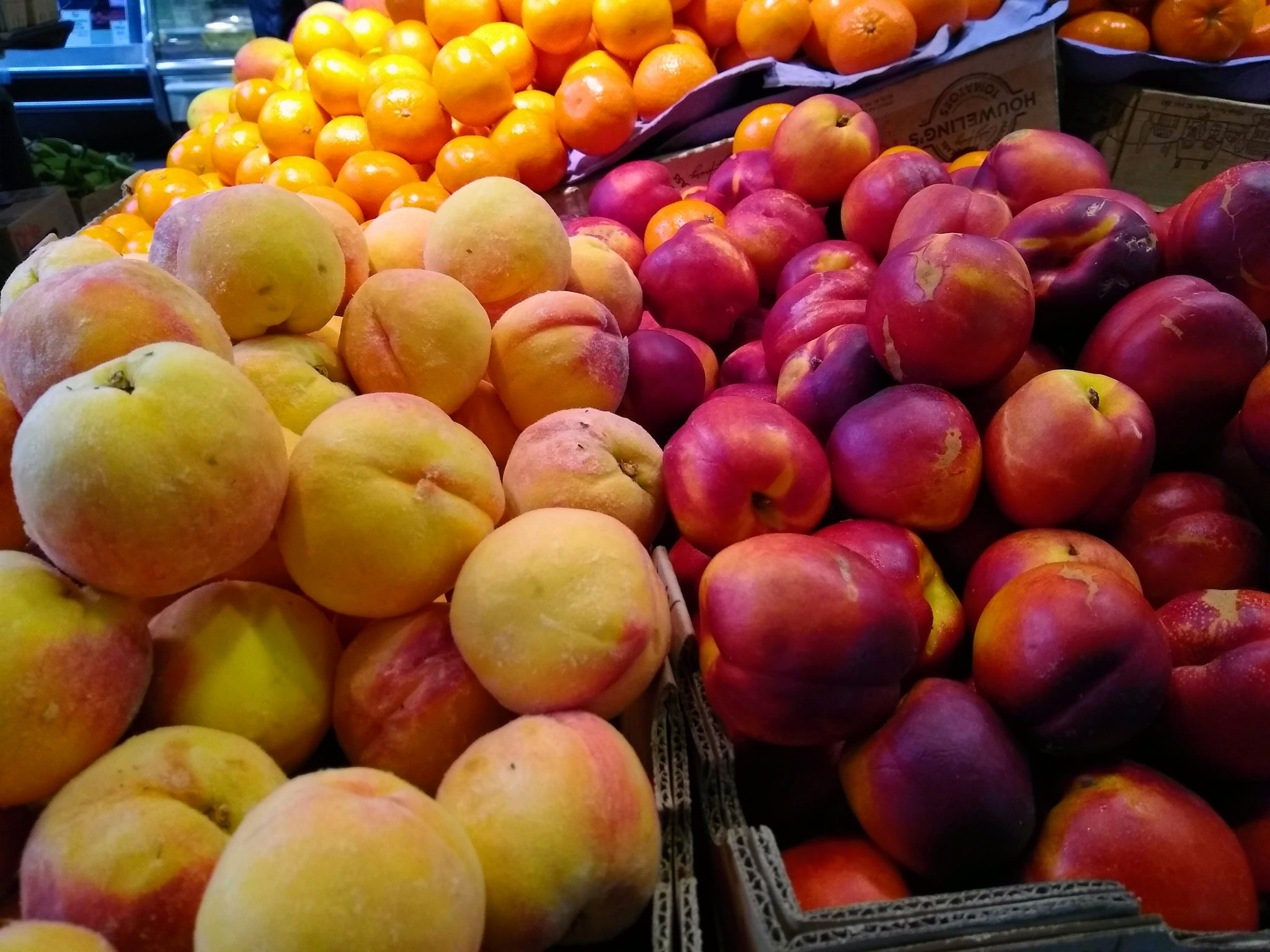 Granville Island includes the wildly popular Granville public market, with food, produce and local art, similar to Seattle's Pike Place Market. There's also a brewery and many restaurants on the island and often live music. Don't miss the Roger's Chocolate shop!
The aquabus is a fun and hassle free way to get to Granville Island from downtown. Arrive hungry and get an affordable sampling of the incredible food Vancouver has to offer! The market itself is free, but I suggest eating while you're there.
You can also rent kayaks and paddleboards here to explore the city from the water.
Chinatown
One of the largest Chinatown's in the world, Vancouver's Chinatown was registered a National Historic Site of Canada in 2011. Located next to downtown between Gastown and Science World, the highly photogenic millenium gate on West Pender Street welcomes you to this neighborhood of shops and delicious restuarants. Walking around is free but this is another place (like Granville Island) where you want to EAT.
English Beach-Especially at Sunset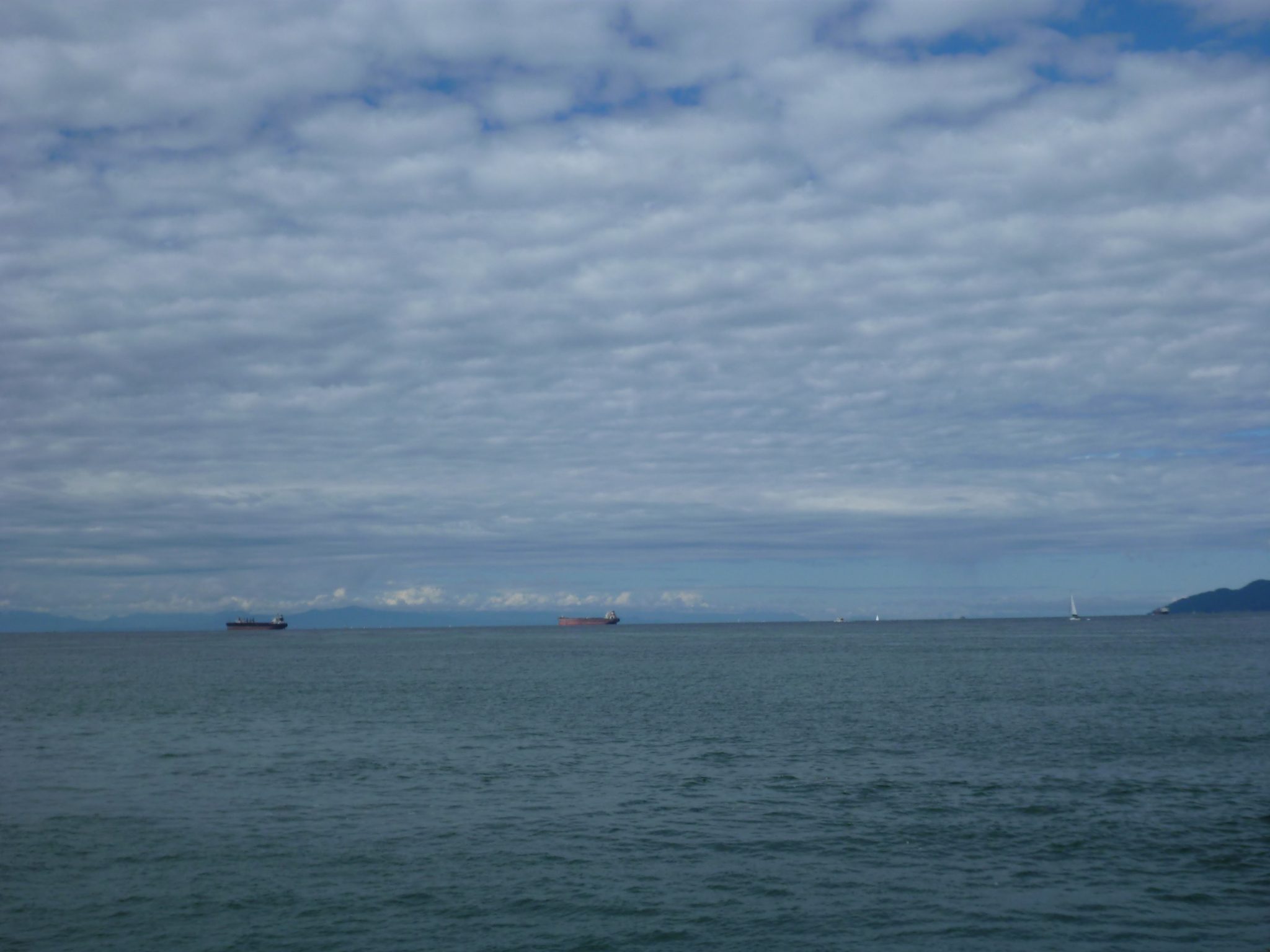 Vancouver has several wonderful beaches! English Beach is a classic beach scene in the middle of the city and another terrific free thing to do. It connects to the Stanley Park Seawall so it's a good place to relax and take in the beach after walking or biking the park. Of course, summer is the best time for the sunbathing beach scene, but it's a good place to go year round, just bring a coat! Sunsets from this location are spectacular and there are many restaurants nearby.
Queen Elizabeth Park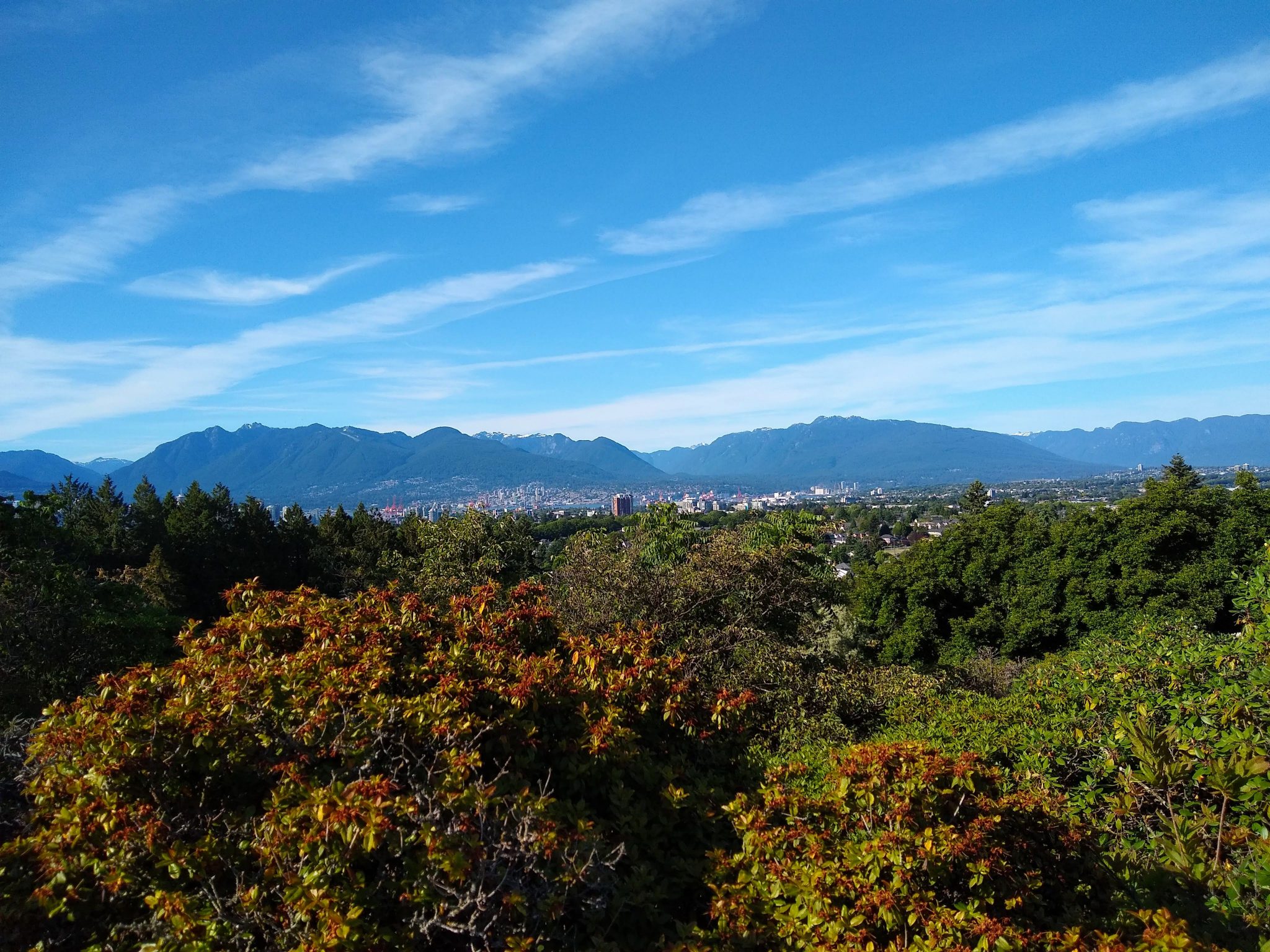 Vancouver has so many incredible parks! Queen Elizabeth Park is a little further from downtown but still an easy car free trip on the Canada Line skytrain from the Vancouver City Centre station and then a short walk. This park has an impressive view of downtown, a beautiful rose garden, a big fountain and more. It's a wonderful place to catch your breath from the bustling city and get a great view. The park is free, though if you want to enter the Bloedel Conservatory, an enclosed, tropical space with exotic plants you'll need to pay $3-$7 per person, depending on your age.
University of British Columbia Museum of Anthropology
This excellent museum on the campus of UBC has gorgeous First Nations art and is an opportunity to appreciate this art as well as learn about the First Nations people of British Columbia. The museum is $18 for adults and $16 for students (children under 6 free). In addition to permanent exhibits, there are also rotating and visiting exhibits, and outdoor exhibits as well. This is a little farther from downtown but is still easily accessible by bus in 45 minutes to an hour, depending on traffic.
Enjoy High Tea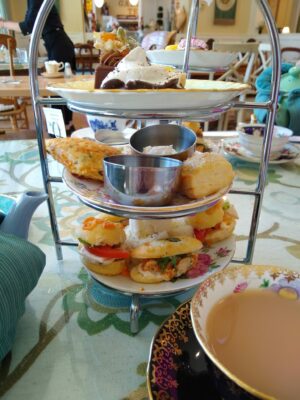 Many people are not aware that Vancouver is an excellent place to take in a traditional high tea. It's not just in Victoria! My favorite place to enjoy it is at the Secret Garden Tea Room. You can get there by bus from downtown, and if you're also going to Queen Elizabeth park, you might want to combine that trip as they are fairly close together. A traditional high tea, which consists of small sandwiches (with the crust cut off, of course!), pastries and other treats as well as a pot of tea. At the Secret Garden, this spread costs $37 per person.
Vancouver Aquarium
The Vancouver Aquarium is located in Stanley Park, so it makes sense to combine a visit to the aquarium with your time at the park. The aquarium features the marine creatures of the Salish Sea and the northwest coast as well as some marine animals from other places. This is a great place for kids and anyone who loves the creatures of the ocean! Don't miss the sea otters and if you're lucky you'll be there at feeding time. Admission is $38 for adults, $21 for kids and $30 for teens and seniors.
Grouse Mountain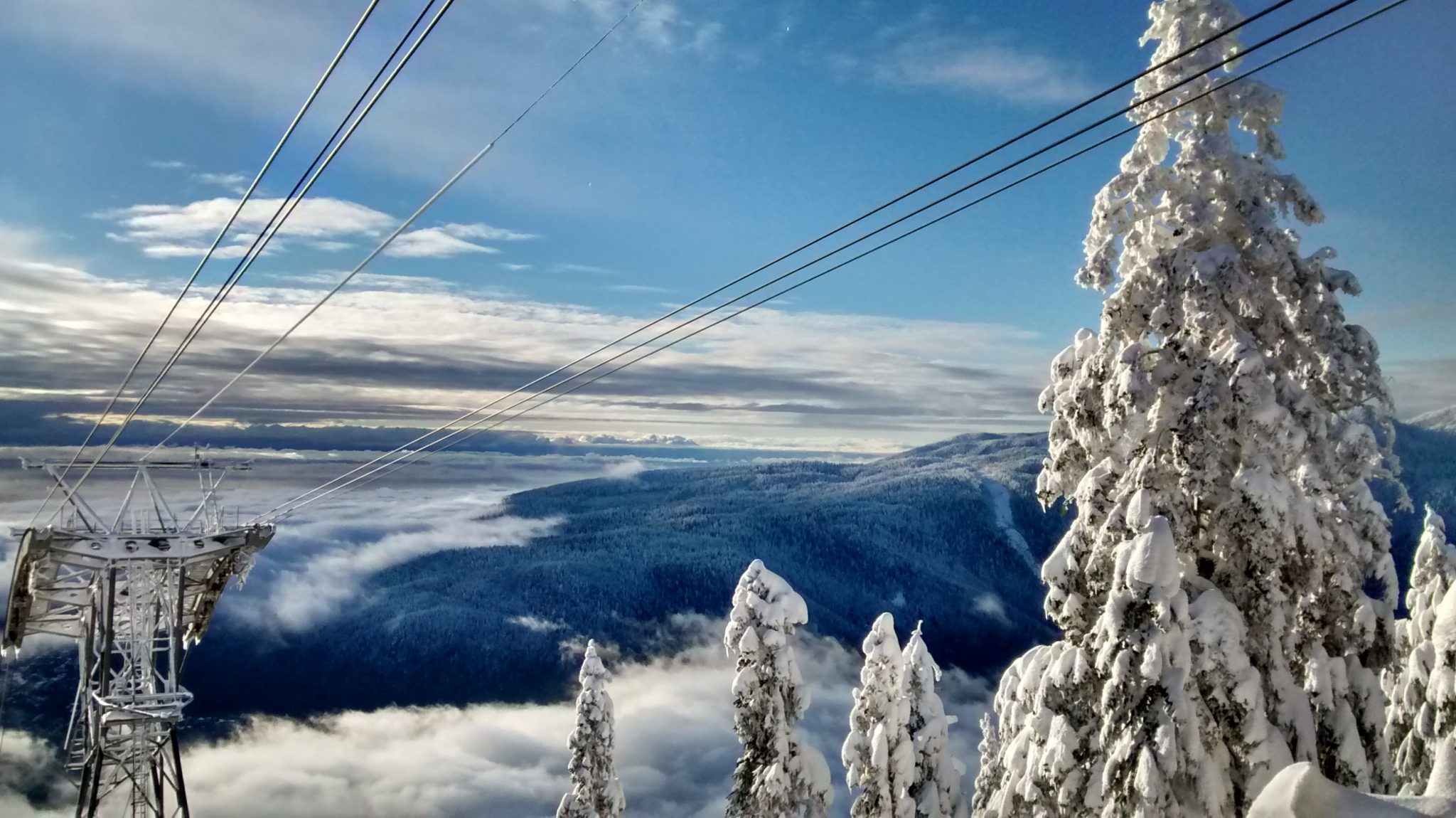 At $59 for adults and $32 for kids, this is the most expensive activity on this list, but it's a really fabulous place and if you're going to splurge on activity, this would be a good choice! Grouse Mountain is a gondola that goes up the mountain and there are trails, food, a bear sanctuary, and in the winter there is skiing, snowboarding and snowshoeing, The view is absolutely incredible (I'd save this outing for a clear day). If you want to save some serious money and you're up for a tough hike, in the summer you can hike up Grouse Mountain and ride down the gondola for only $10! It's a steep, hard hike with 2800 feet of elevation gain in less than two miles (!). To get to Grouse Mountain, take the seabus from the Waterfront station downtown and then the bus from the North Vancouver station to Grouse Mountain.
Related: Best cross country skiing near Vancouver
Three day itinerary for Vancouver
If you'd like some help figuring out how these things to do in Vancouver can fit together into a fun itinerary, this is my idea of a perfect three days in Vancouver. I'm assuming a few hours of travel time on day one and three. Day two is ideal rainy day adventures, so switch up the days based on the weather when you're there.
Vancouver Itinerary Day 1
Arrive in Vancouver and head to Stanley Park. Whether you're hopping off a plane or getting off the train, bus or out of your car, this is a wonderful place to stretch your legs. Walk along the Seawall, explore the old growth forest in the middle of the park and check out the impressive totem poles. You can rent a bike for even more exploring.
While you're in Stanley Park, check out the Vancouver Aquarium and learn all about the animals of the Salish Sea.
After your walk, bike ride or just watching the city from Stanley Park, head over to Granville Island. Granville Island is full of shops, restaurants, produce stands and art. Wander around and find food for lunch as you explore this gem in Vancouver. For extra fun, ride the ferry around false creek and to and from Granville Island.
After that, check out the remnants from the 2010 Olympics and have dinner in Yaletown before heading over to English Beach to watch the sunset (or do the sunset before dinner depending on the time of year).
Vancouver Itinerary Day 2
Grab coffee and a donut at the closest Tim Horton's and then walk or take the bus or sky train to Chinatown for Dim Sum. Dim Sum is a traditional Chinese meal that is very popular on in Vancouver. It is typically eaten at brunch time, late morning and midday. It involves lots of dumplings and other shareable plates and lots of tea!
After that, head to the University of British Columbia campus and visit the UBC Museum of Anthropology. There are also several forest trails nearby if you want to get more walking or hiking in.
When you're ready to eat again, head to a tearoom for afternoon tea.
When you're done with tea, you can do more walking on Vancouver's many urban trails or rent a kayak to paddle around false creek. If it's the season (October-April), consider going to a Vancouver Canucks hockey game!
If you're still up for eating more, find a street cart or a pub that has poutine available, the most Canadian meal you can possibly have! Poutine consists of french fries with gravy and other toppings. The traditional topping is cheese curds, but Vancouver's many gastropubs offer lots of inventive variations.
Vancouver Itinerary Day 3
In the morning, either head up Grouse Mountain on the gondola to check out the amazing view and get some hiking or snowshoeing in depending on the time of year. For an alternative, head to Queen Elizabeth Park, which also has a wonderful view in an expansive park.
Before heading to your train, bus or car, stop at Japadog (food carts all over town) for a Japanese hot dog with lots of delicious Japanese toppings in endless combinations.
Related: Vancouver to Banff road trip itinerary, 17 fun stops on the Vancouver to Whistler drive
Other things to know about Vancouver
A few other things that are helpful for visitors to know about Vancouver:
Until 2020, Vancouver did not have rideshare companies such as Uber or Lyft. They are now both available in the greater Vancouver area.
Vancouver is in Canada and therefore uses Canadian dollars. The amounts above are Canadian dollars so check the exchange rate before your trip
Car theft and break in is a huge issue in Vancouver like it is in Seattle. If you bring a car with you, make sure to not leave any items visible in your car
Vancouver has a similar climate to Seattle, be ready for rain any time of year!