4 Incredible hikes near Tri-Cities, Washington
Posted On April 26, 2022
Last Updated on May 11, 2022
Did you know there are incredible hikes in Eastern Washington full of fascinating geology, wide open landscapes with endless blue sky and stunning spring wildflowers in the middle of Washington wine country? If you've not been, hikes near Tri-Cities in Eastern Washington are absolutely gorgeous and never crowded under seemingly endless sunny skies.
The Tri-Cities refer to Pasco, Richland and Kennewick, three cities that are joined together yet separated by the confluence of the Columbia, Snake and Yakima Rivers in Southeast Washington State.
These hikes are on the homeland of the Wanapum, Cayuse, Umatilla and Walla Walla People and the Yakama Nation.
All of these trails are dog friendly to dogs on leash and none of them require a parking pass!
There is good cell service on all of these trails, though there are some dead spots on the drive from the Tri-Cities to Hanford Reach.
Related: 19+ Fun things to do in the Tri-Cities
When is the best time of year for hikes near Tri-Cities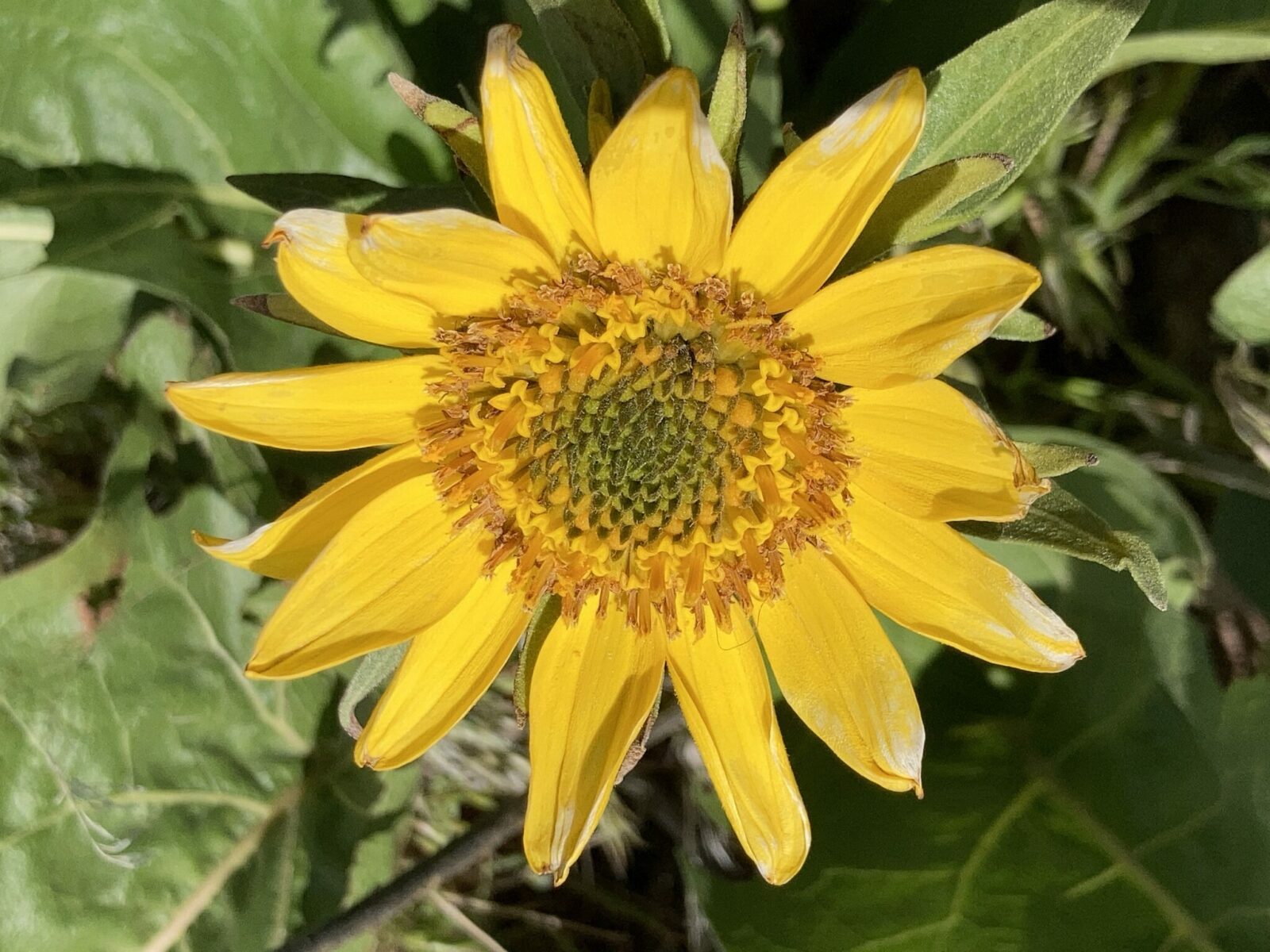 There's no question that the best time for hikes near Tri-Cities is in April and May when the wildflowers are blooming! They usually peak in late April and early May.
These hikes can all be enjoyed year round, though it gets extremely hot here in the summer and you have to watch out for Rattlesnakes.
Fall is also a lovely time with sunny warm weather that isn't too hot. The only thing you're missing in the fall is the flowers, which really area amazing.
Winter can be foggy at times and cold and windy with occasional snow. Tri-Cities have a very dry climate year round.
Badger Mountain Skyline Trail Loop
Best For: Badger Mountain is the best known of the hikes near Tri-Cities and for good reason! A network of trails here takes you to incredible views lined with gorgeous wildflowers in spring. If you want a little more distance or climbing than nearby Candy Mountain, this is the perfect trail for you. This loop takes you up the "new" trail on the side of Badger Mountain, then up to the Skyline Trail and looping back to the parking area.
Distance: 6 mile loop
Elevation Gain: 1100 feet
Directions and Parking: Start this loop at the Westgate trailhead parking, take I-182 from Tri-Cities west to Dallas Road and then go to the left to the trailhead.
Restrooms: Portapotty in parking area
Accessibility: This trail is a combination of dirt and gravel and there are a few rocks in places but not many. Some areas are steeper and some are relatively flat.
Candy Mountain Loop
Best For: A shorter climb to a big view in all directions, Candy Mountain is a perfectly graded trail is lined with brightly colored purple and yellow wildflowers in spring. This trail is also lined with interpretive signs teaching you about the fascinating geology of this area, including where the giant lake was at the end of the last ice age!
Distance: 3.5 miles round trip, partial loop
Elevation Gain: 550 feet
Directions and Parking: Take I-182 west from the Tri-Cities to Dallas Road and go right from the Exit. The trailhead parking is very close to the highway (Google maps gets you here).
Restrooms: There is a portapotty in the parking lot (not wheelchair accessible)
Accessibility: This trail is perfect level and graveled and at the same grade or incline the entire distance. This is a perfect destination for someone who wants a big view with a trail that doesn't have any hazards.
Hanford Reach
Best For: Hanford Reach is one of my all time favorite hikes in Washington State and my favorite hike near the Tri-Cities, with its incredibly unique landscape and fascinating history. The white bluffs and sand dunes are enough to make it super unique, but there's more to this trail than that. Across the river is the site of the Hanford Nuclear Reservation and the Manhattan Project National Historic Site. This is the only stretch of the Columbia without a dam, so the river looks really different from other parts of Washington. I recommend going here late in the day, when the low angled sun brings out the detail of the bluffs and dunes and the sun isn't quite as intense and you can hear the coyotes howling. There are some beautiful wildflowers here, though not as many on Badger and Candy Mountain.
Distance: Up to 7 miles round trip (4 miles round trip to the sand dunes)
Elevation Gain: Up to 500 feet
Directions and Parking: To get here from the Tri Cities, head north on North 4th Avenue near the airport which becomes Glade just outside of Pasco. Turn left on Sheffield Road in Basin City and then right on Sagehill Road. Angle left on Hendricks Road and follow it through some turns until it ends at Highway 24. Head left here and then left again on a gravel road towards the White Bluffs boat ramp. In about 4 miles you'll turn right onto pavement again, which takes you to the trailhead in about a mile. Google Maps will take you there if you enter "Hanford Reach North Trailhead".
Restrooms: None
Accessibility: The trail is mostly free of any barriers, there are a couple of very short steep spots. Otherwise the trail is quite open and usually very dry. The sand is hard to navigate (think of it like walking up hill on a beach) if you choose to go onto the dunes. Most of the trail is flat, but there are some sections of climbing at the beginning and on the sand dunes.
Sacagawea Heritage Trail and Bateman Island
Best For: Flat walking in town with views of the river and a few shady spots with trees. Bateman Island is also a wonderful bird watching area at the confluence of the Yakima and Columbia Rivers. This is also a good place to go for a walk if you want to stop for a meal or enjoy a park. It's also wonderful for bike riding.
Distance: The entire trail is over 20 miles and goes through Pasco, Kennewick and Richland. The entire distance includes a couple of freeway bridges with traffic. Unless you want to do a super long walk, I recommend doing the 2 mile loop along Bateman Island and then walk along the trail towards Kennewick as far as you feel like going (saving energy for coming back of course).
Elevation Gain: None
Directions and Parking: Park along Columbia Park Trail and walk across the causeway onto the island. Google maps will get you there.
Restrooms: There are public restrooms at various places in the parks along this trail and at many restaurants along the trail.
Accessibility: the trail along the river is flat and paved. If you go the entire length around all three cities (more than 20 miles) you'll have to navigate a couple of highway bridges.
Where to stop after your hike
One of the best things about hikes near Tri-Cities is the wide variety of wineries, breweries and amazing food you can enjoy after!
If you're a beer fan, I highly recommend Bombing Range Brewing. Not only do they have wonderful beer and a patio, they also have really good food including several types of homemade mac and cheese and inventive and tasty pizzas!
If wine is more your thing, there are wineries literally everywhere in the Tri-Cities. Near Candy Mountain and Badger Mountain, I love Kitzke Cellars. They are super down to earth and make delicious wine that you can taste while sitting in their vineyard in view of both Badger and Candy Mountain.
In town, try Columbia Gardens for a several tasting rooms and food trucks clustered together in downtown Kennewick, or Longship Cellars just a few steps from the trail along the river.
And taco lovers, don't miss the amazing Mexican restaurants and taco trucks in Pasco!