A Seattleite's Guide to One Day in Seattle
Posted On May 16, 2018
Last Updated on April 20, 2023
Planning a visit to Seattle? Newcomer looking for a way to spend your first day off? Family visiting soon? As a lifelong Seattleite, this is my born and raised local's guide to one day in Seattle! If you're looking for a day trip from Seattle outside the city, look here! If you're looking for more ideas, check out my three day Seattle itinerary as well as my best things to do in Seattle. If you only have one day in Seattle, it's helpful not to spend it all trying to get around the city. This day is all in the same part of town (except for the ferry ride to dinner, but you still don't need or want a car for it!) and you can walk between these different places.
Seattle is named for Chief Si'ahl (Seattle) of the Duwamish and Suquamish People. Seattle is on Duwamish land and is the only major city in the United States named for a Native American.
Related: What to pack for Seattle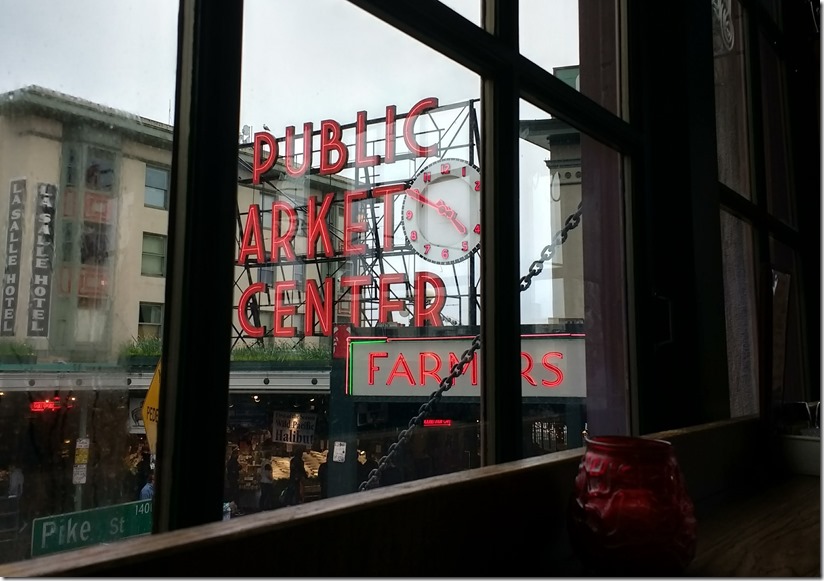 Pike Place Market
Start off the day with a visit to Pike Place Market. Yes, it's crowded with tourists, especially during the summer. Despite the crowds, it's still a unique and fascinating place. Go first thing when you get going in the morning and get the big crowds out of the way early. You could definitely eat your way through the market all day, but be sure to grab a crumpet if you get there before they sell out, or find a pastry or doughnut. There's lots of great coffee all over Seattle, near Pike Place Market you might try Storyville or Seattle Coffee Works. Don't bother going to the original Starbucks, just take a picture in front of it and skip the endless line! There are also many other Starbucks within a few blocks so you can
Wander around the market as long as you like, there's lots of food, produce, and locally made gifts. Make sure to check out Eighth Generation, a native owned shop with beautiful native art and clothing.
Lunch
After a morning wandering the market, it's time for lunch! There are many great places in and around the market such as the renowned Pink Door, or you could grab a sandwich from one of the shops or the best mac and cheese you've ever had at Beecher's (there could be a long line). If you're ready to get away from the market, you could head down to the waterfront to get some fish and chips at the Ivar's (eat inside or grab to go from the fish bar on the street), a Seattle institution. Fish and chips are a winner, though my personal favorite is the smoked salmon chowder. Another delicious lunch option would be to head to the Uwajimaya food court, boasting many varieties of food from all over Asia. Near Uwajimaya there are many amazing restaurants in the few blocks surrounding it in the International District.
Pioneer Square
After lunch, explore the historic Pioneer Square neighborhood, perhaps taking in Seattle's Underground Tour, for a funny and quirky jaunt through the first generation of Seattle's buildings (one level below the modern street level). Alternatively, you could spend some time in the Tea Room at the Panama Hotel (made famous by the Jamie Ford's novel Hotel on the Corner of Bitter and Sweet).
Next stop in Pioneer Square is the Smith Tower, the tallest building west of the Mississippi when it was built in 1914. I recommend the Smith Tower over the Space Needle, as it's MUCH less crowded and less expensive (and has a prohibition themed bar perfect for happy hour) while still sporting a great view.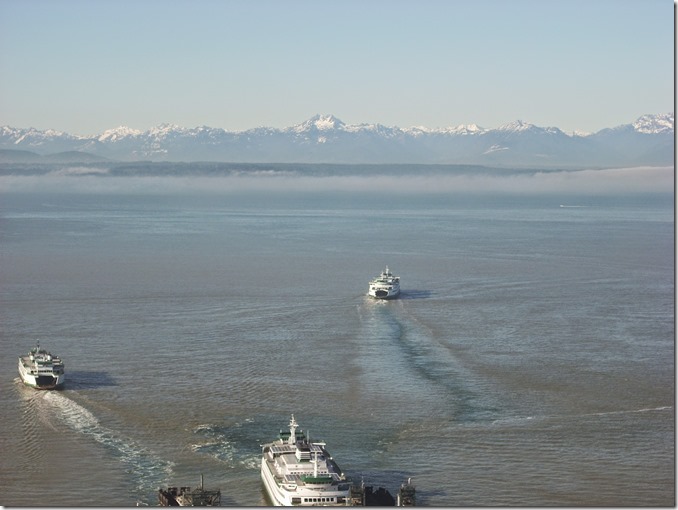 Ferry Ride to Bainbridge Island for Dinner
Round out the day with a ferry ride to Bainbridge Island (30 minutes). The ferry leaves from the downtown Seattle terminal and you'll get an amazing view and a boat ride for under $10! When the ferry arrives on Bainbridge, you can walk to a number of restaurants that are near the ferry dock. For dinner, I recommend one of these four options:
Harbour Public House for fish and chips with a view
Bainbridge Thai Cuisine for thai food with a view
Bruciato for some legitimately delicious Neopolitan style pizza
Bainbridge Brewing Alehouse for local beer and good pub food
Several of Bainbridge Island's excellent wineries have tasting rooms along the main street in town and there is an amazing ice cream shop, Mora Iced Creamery.
Pro Tip: Time your trip for sunset and catch it behind the Olympic mountains as you return or on the way over, depending on what time of year it is.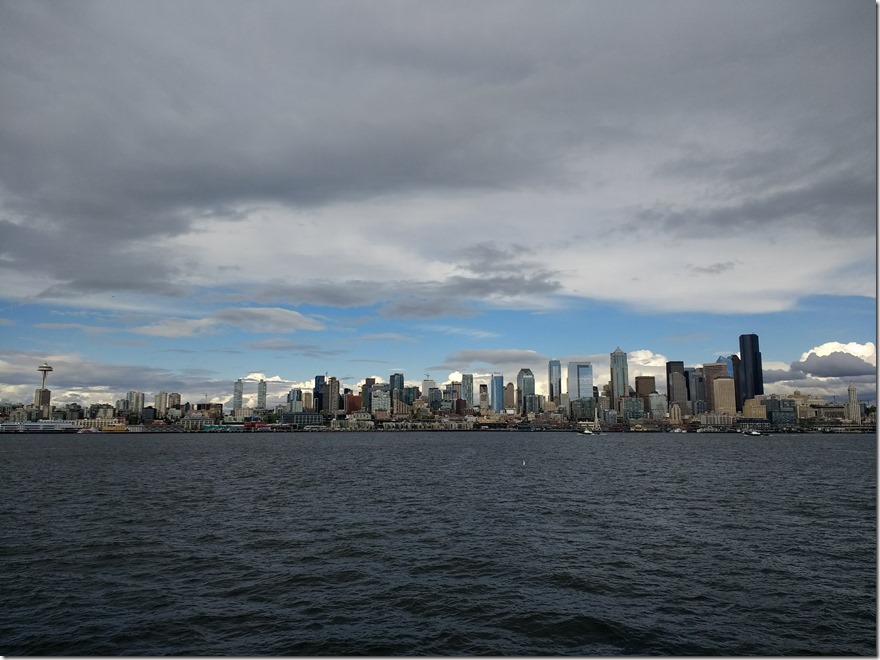 By now you know how to spend your one day in Seattle. Have an amazing time!