Mt Rainier and Yakima Loop Drive
Posted On September 26, 2018
Last Updated on April 5, 2023
If you're looking for a less crowded and more unique trip through Mt Rainier National Park, look no further than a trip through the less busy east side of Mt Rainier National Park, over Chinook Pass and through the Naches Valley to Yakima. You can make a weekend out of it by overnighting near Mt Rainier (in the Greenwater area) or in Yakima, or camping in Mt Rainier National Park or along the Bumping River.
By the way, if you're visiting wonderful Yakima wine country, you can be at Mt Rainier National Park in just over an hour via Highway 12 and Highway 410.
Highway 410 and Highway 123 through Mt Rainier National Park are closed in winter, usually opening around Memorial Day weekend and closing with the first big snowfall in October. Check Mt Rainier's road status for current conditions.
It's good to be aware that long stretches of this drive to not have any cell service. Depending on your carrier, you may not have any service between Enumclaw and Yakima until you are very close to town.
Related: Avoiding Crowds in National Parks, Ultimate Washington National Parks Road Trip Itinerary
Enumclaw to Sunrise Mt Rainier National Park
To start your trip, make your way to Enumclaw and then continue on Highway 410 to the turn off to Sunrise. Get an early start if possible, on weekends the parking lot is often full by 10 am and cars can be held at the gate for many hours until parking is available!
There are several wonderful and mellow hikes departing from Sunrise, including Mt Fremont, Burroughs Mountain and the ridge hike above the visitor center. The drive up from the east entrance station is absolutely stunning with many hairpin turns.
The view of Tahoma (Mt Rainier) from Sunrise is possibly even better than Paradise on the other side of the park. If you're not a hiker you can still enjoy a picnic at the Sunrise picnic area, one of the most spectacular picnic areas in Washington State. Allow an hour to drive up to Sunrise from the park entrance.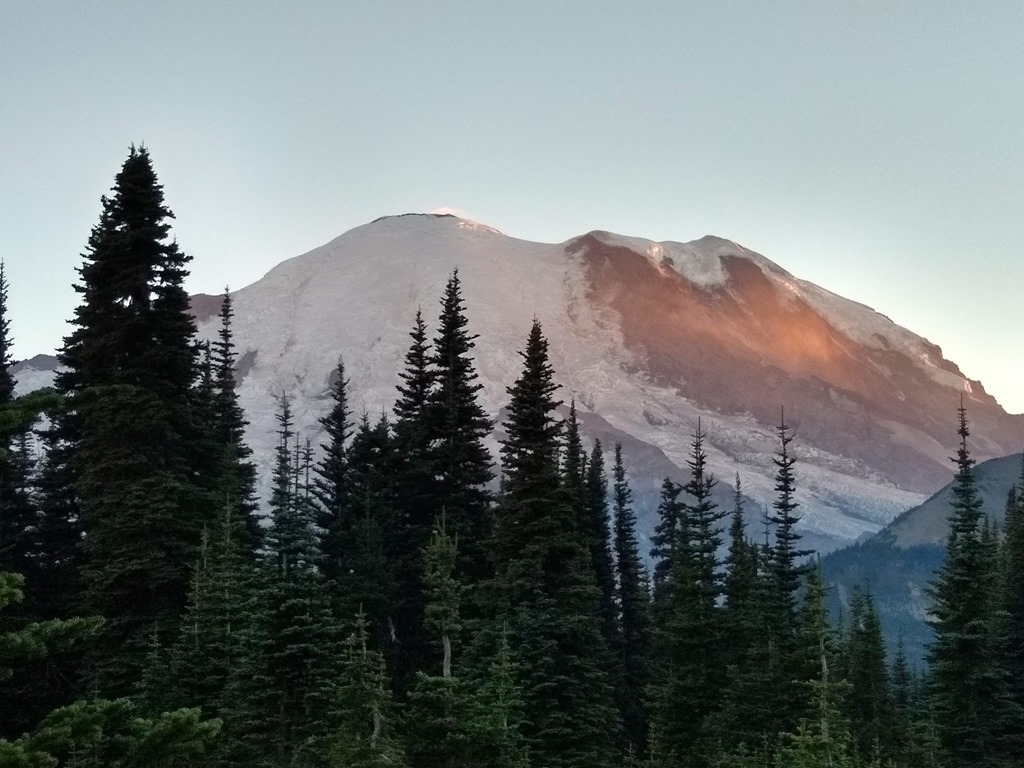 Eastside Waterfalls in Mt Rainier National Park
The east side of the park is the least visited part of the park and the lovely Eastside trail is in good condition with beautiful forests and waterfalls. Continue south on Highway 123 (a detour of about half an hour from Highway 410 that goes directly to Yakima) to get to this gorgeous area. There are no views of the mountain here, but you will find solitude. I have often seen either no one or just a handful of people even on a weekend in midsummer. Start the hike near the Ohanapecosh Visitor Center and walk along the river to several waterfalls.
At the time of this writing, Grove of the Patriarchs is closed due to a bridge washout, but hopefully it will be open soon so visitors can once again access this incredible ancient forest of 1000+ year old douglas firs and cedar trees.
Chinook Pass
Chinook Pass is right at the edge of Mt Rainier National Park. If you've already stopped at Sunrise and Ohanapecosh it may well be evening by the time you get here. If it's still daylight and you have some energy, the Naches Peak Loop trail is one of the best hikes in Washington! It starts from the parking area with pit toilets at Chinook Pass and goes on a 4 mile loop with just a few hundred feet of elevation gain along the Pacific Crest Trail, through wildflower meadows and to a spectacular view of "the mountain".
I like to do this hike in the evening during peak wildflower season (late July and early August) because it's far less crowded. Make sure you at least stop and check out the wildflowers right at the summit of Chinook Pass, around Tipsoo Lake.
Chinook Pass to Yakima
The last hour of your drive will take you down towards the Yakima Valley on Highway 410, along the Bumping River. There are quite a few forest service campgrounds through here along the Bumping River, and I have found camping here even on holiday weekends without planning ahead.
As you enter the Yakima Valley, you'll see more and more roadside produce stands, including Asparagus in April and May, cherries in June and July, peaches, nectarines and other stone fruit in late summer and pears and apples in Fall. The Yakima Valley is full of amazing Mexican food and lots of wineries for wine tasting. If that's not enough, Yakima is also famous for it's hops that are used in Craft beer around the country. Not surprisingly, there are many amazing breweries here too.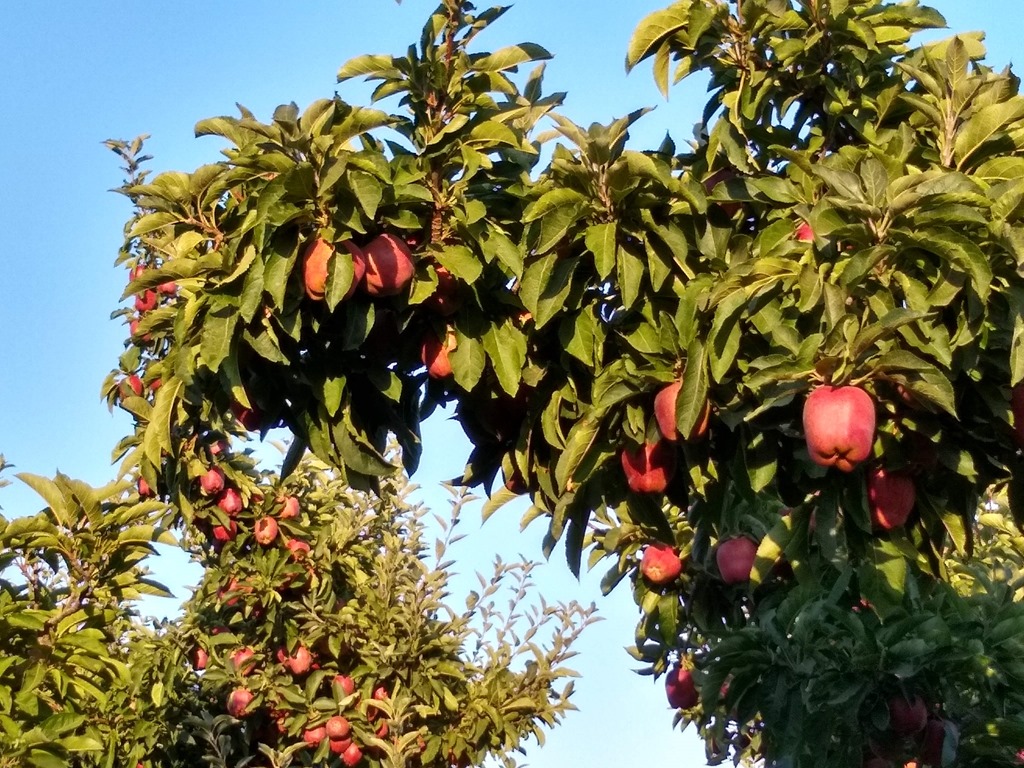 One of my other favorite hikes in Washington is Cowiche Canyon, a delightful hike all year long that has a winery you can hike to if you like!
When you're done eating and drinking your way through the Yakima Valley, complete the loop back on the freeway through Ellensburg and over I-90. It's typically about a 2.5 hour drive from Yakima to Seattle this way.