Mt Rainier Yakima Loop Drive
Posted On September 26, 2018
Last Updated on April 16, 2020
It was my birthday a couple weeks ago and Jay and some friends planned a super fun overnight camping trip on the Mt Rainier Yakima loop drive! One of the great things about the pacific northwest is that you can string together a couple of day trips for a really fun weekend. I love loop drives, so this was perfect. We didn't do hiking this time as I had just done a pretty long hike the day before and we wanted to make plenty of time for things like drawing and eating (but hiking opportunities are described below as there are some awesome hikes on this trip!
We camped at the American Forks Campground, since it was a holiday weekend and we could get a reservation, but there are a number of campgrounds along highway 410 between Chinook Pass and Naches. Another terrific camping option is the White River Campground in Mt Rainier National Park, although it's first come first served and really difficult to get a spot on a weekend. I didn't want to deal with that stress on my birthday! The campground is about two and a half hours driving from Seattle (plus stops).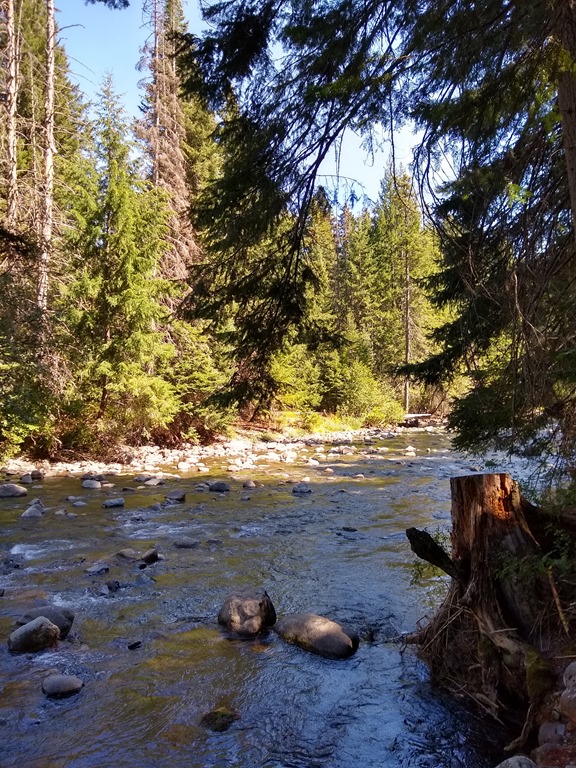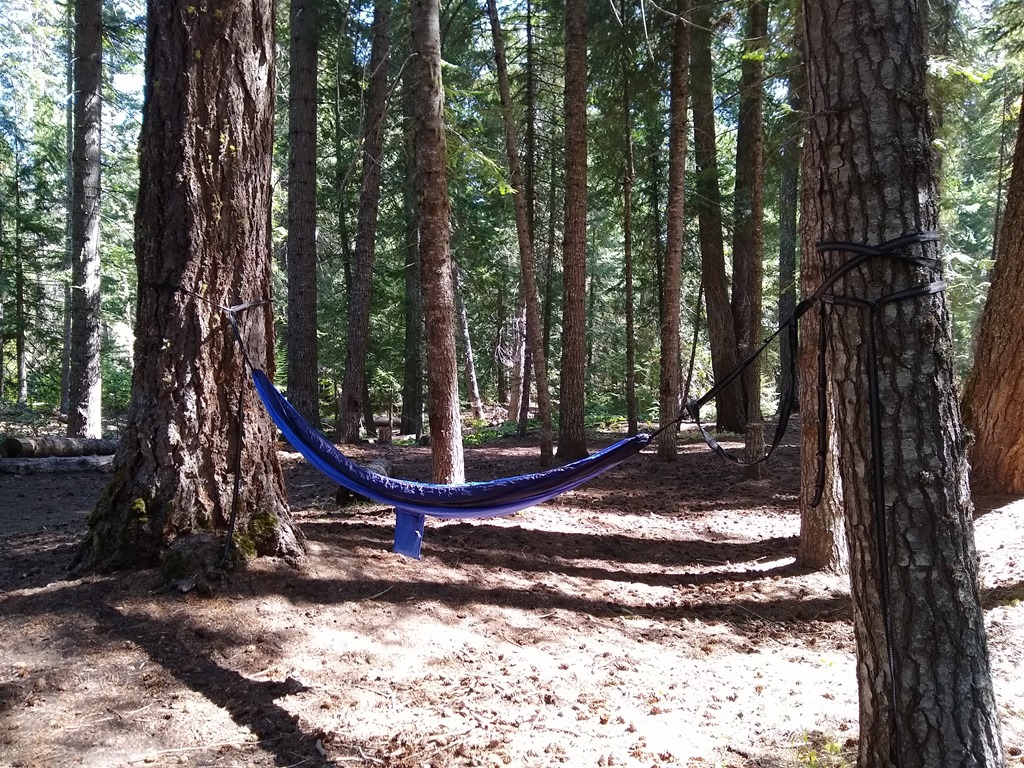 After setting up our camp, we drove back west again to Mt Rainier National Park and up to Sunrise (during the day on weekends in the summer you are often held at the gate midday until parking opens up, but we arrived late afternoon and didn't have to wait). We settled in at the Sunrise picnic area (about an hour drive from the campground) to do some drawing, reading and eventually make a delicious dinner!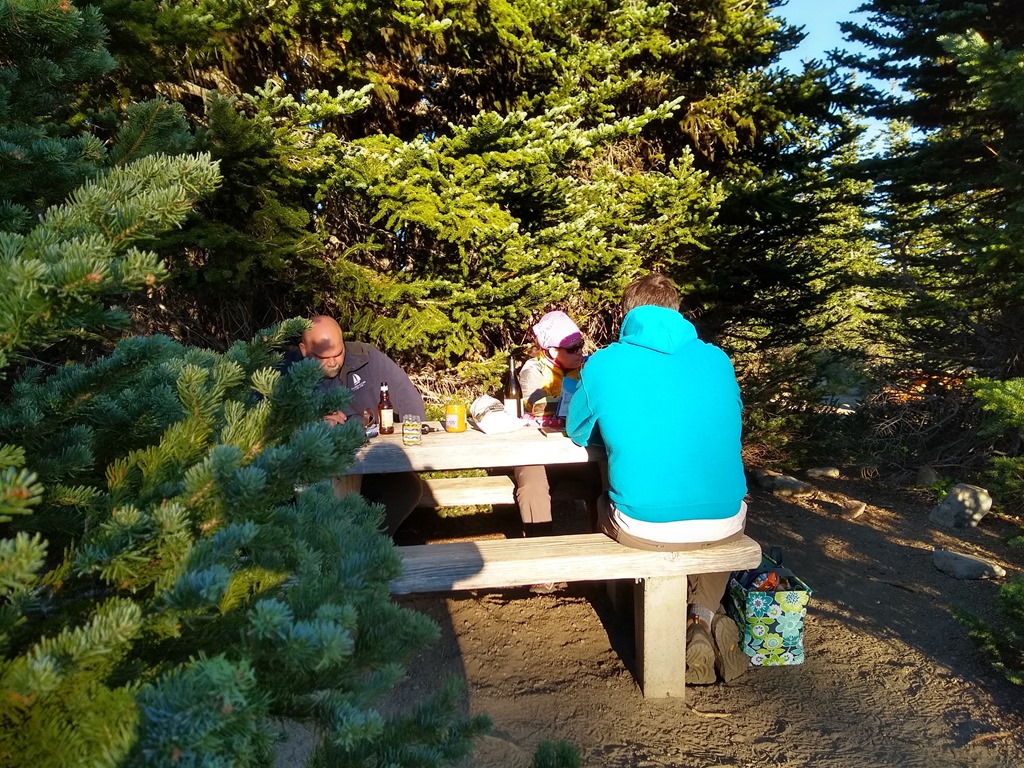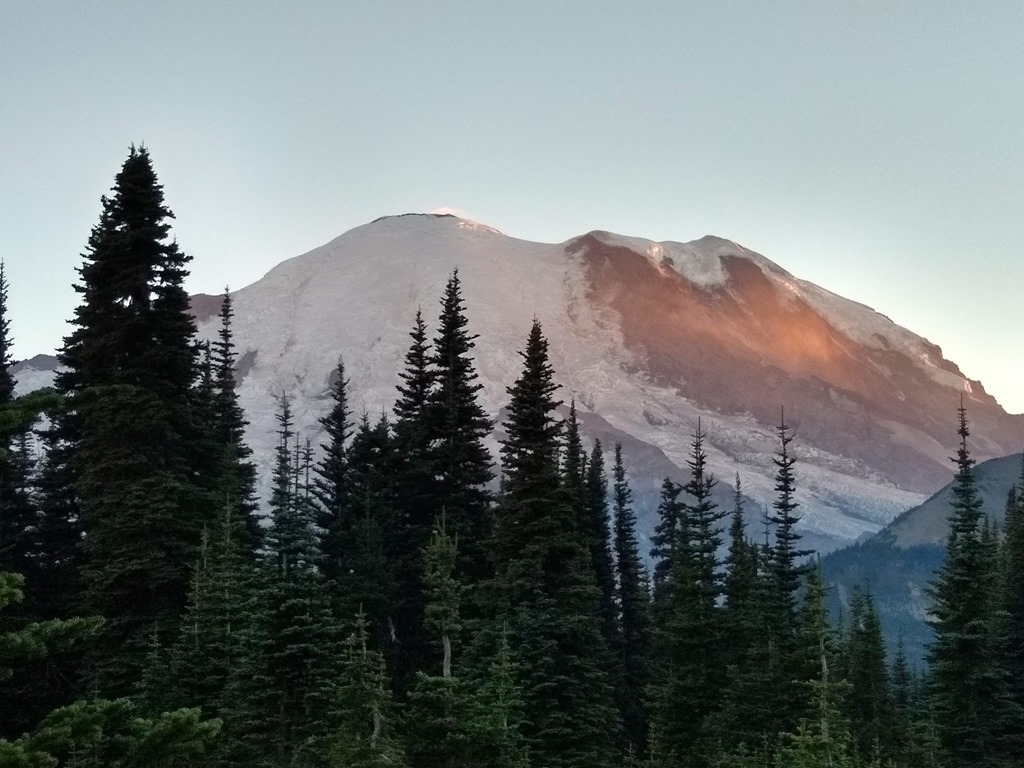 After sunset, we headed back towards our camp, stopping at Chinook Pass for about an hour to look at the stars (another of my favorite activities!) and for Jay to take some night sky photos. It's a dark place with a parking lot, although car headlights do pass by from time to time! Chinook Pass is also the location of my beloved Naches Peak Loop, which would have been a fun hike to do, but we didn't get there early enough for that this time. If you choose to head out explicitly for stargazing, make sure to bring really warm clothes and a sleeping bag!
We spent the morning with books in the hammocks at the campground, and then in the afternoon, we headed east towards Yakima (about an hour), which is a fun part of this loop you can only do in the summer when highway 410 is open. We wanted to do some wine tasting and buy a few peaches and apples to enjoy. There are lots of fruit stands along this route, and lots of wineries! We headed to the Wilridge winery, which is where the canyon hike to a winery goes that I've posted about before. We skipped the hike this time and walked around the vineyard a bit before enjoying the apple and peach with some wine! It doesn't get any more local than that! This would be a great place to bring a picnic, or you could fill up with some delicious tacos or tamales in Yakima before or after.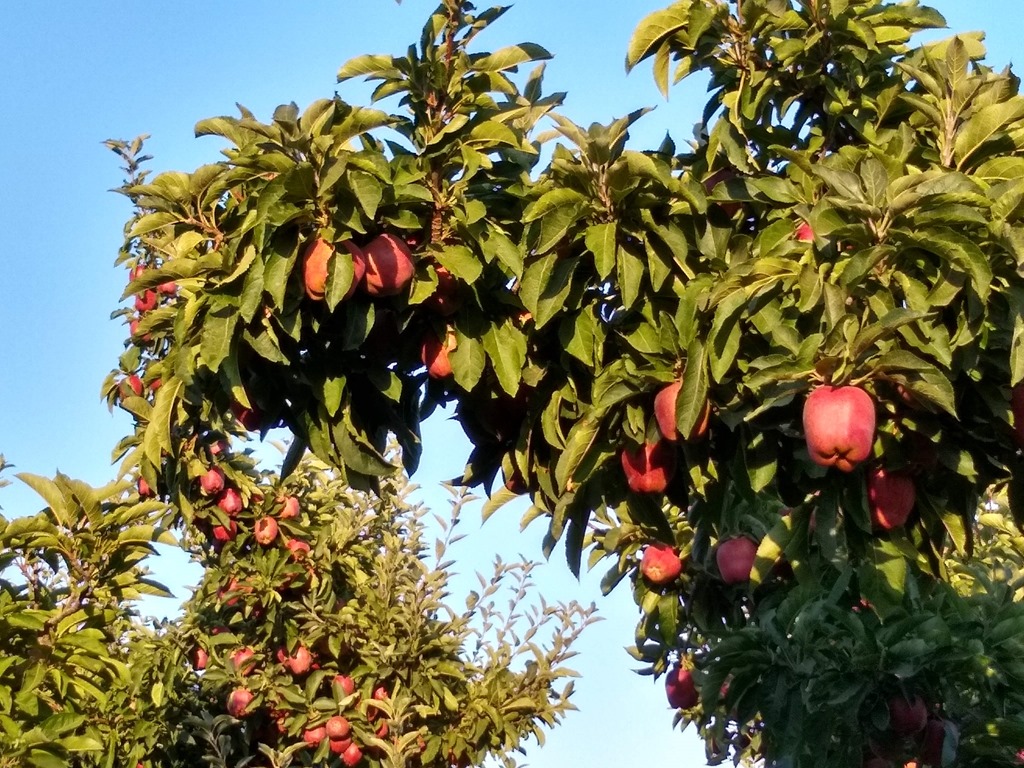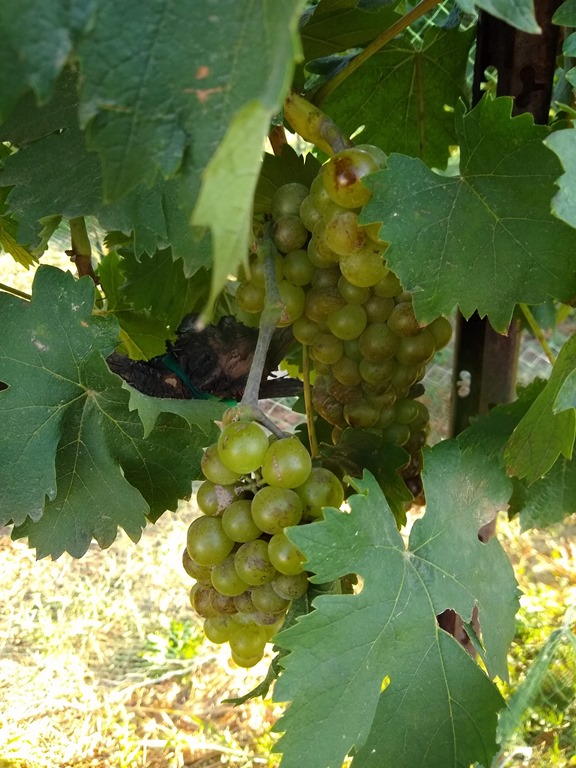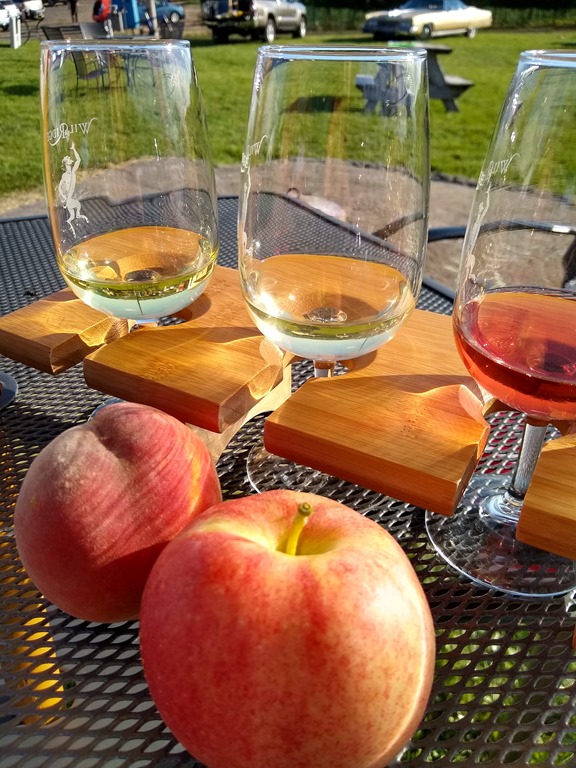 By late afternoon we started to make our way home, taking the scenic route through the Yakima Canyon (another great hiking opportunity can be had along here at Umtanum Canyon) which makes the drive about an hour (instead of 40 minutes on the freeway, which is also quite scenic over three passes and farmland) with lots of golden light in the pre-sunset hours. We stopped for dinner in Ellensburg at the wonderful Yellow Church Cafe (I had salad and their house mac and cheese which was incredible)! By eating dinner there, we were able to avoid the frequent traffic on Sunday and Holiday afternoons between there and Snoqualmie Pass, and had a great dinner in a new place as well. After dinner, it was a two hour drive back home.
Overall a wonderful weekend of relaxation and celebrating everything pacific northwest! It was also a fun way to celebrate the changing of the seasons…while still quite hot during the day it was chilly at night with some fall color showing up high in Mt Rainier in early September and lots of harvest in the Yakima Valley.