Portage Glacier Day Trip from Anchorage
Posted On June 10, 2020
Last Updated on June 29, 2023
Portage Glacier is one of the most approachable glaciers in Alaska with multiple ways to see it including hiking Portage Pass and a boat tour across Portage Lake. It's also a short drive from Anchorage, the base camp for many visitors to Alaska. Portage Glacier is a fantastic destination but the drive there is also one of the most gorgeous scenic drives in Alaska. As a former Alaskan and frequent visitor, I know how much even Alaskans love the Portage Glacier Valley. This beautiful place is a must see on your Alaska adventure!
Where is Portage Glacier?
Portage Glacier is located 55 miles southeast of Anchorage, Alaska. The area around Portage and Whittier is the homeland of the Dena'ina and Alutiiq people.
There is no cell service at Portage Glacier for most people (last verified May 2023).
How to Get to Portage Glacier
One option is to take a tour from Anchorage to Portage Glacier. You can purchase a bus tour that includes the boat tour across the lake to the glacier and the Alaska Wildlife Conservation Center. This is a great option if you don't want to deal with renting a car.
You can also drive there from Anchorage on your own. To drive to the Portage Valley, you'll leave Anchorage on the Seward Highway and begin the insanely scenic one hour drive. Along the way you'll pass through the town of Girdwood.
Past Girdwood, about 48 miles from Anchorage at the head of Turnagain arm, you'll reach a junction. The Seward Highway continues right onto the Kenai Peninsula toward Seward and Homer. You will go left, following the signs to Portage Glacier and Whittier.
About 5 miles beyond the highway junction you'll arrive at the parking area for the Begich Boggs Visitor Center in the Chugach National Forest on the shore of Portage Lake. . The visitor center costs $5 (free with an annual federal lands pass) and features a film as well as exhibits about the glacier, it's retreat and the surrounding land.
Side note: the visitor center is named for Alaska's Congressman Nick Begich and Lousiana Congressman Hale Boggs who disappeared in a plane crash in 1972. If you like mysteries, check out the Missing in Alaska Podcast, which tells the story of this mystery and investigation.
NOTE: You cannot see Portage Glacier from the Visitor Center! The glacier has retreated rapidly in the last century and is no longer visible from the visitor center. Read on for how to see it (and other nearby glaciers in the valley).
Related: 13 Must see stops between Anchorage and Seward
When is the best time to visit Portage Glacier?
You can visit the Portage Valley all year, and skiing across the lake to the glacier in the winter is an amazing experience! This article will focus on a summer visit since that's when most people visit Alaska.
The visitor center is generally open late May through early September and the boat tours are mid May through mid September. Although it can be rainy anytime (make sure to be prepared for rain!), June and July are generally drier and warmer than May, August (especially later in August) and September. In May and September it will definitely be less crowded.
How to See Portage Glacier
Portage Glacier has retreated far enough that you can NOT see it from the visitor center. You may see icebergs in the lake which have broken off from the glacier and floated across the lake. The visitor center sits on the shore of Portage Lake where the head of the glacier was just 100 years ago! There are two ways to see Portage Glacier:
Boat tour across Portage Lake
Hiking Portage Pass
Portage Lake Boat Tour to the Glacier
The Portage Lake cruise is a delightful one hour experience where you learn from naturalists about glaciers and other features of the Portage Valley. You also get to see the glacier up close! There is indoor seating as well as outdoor viewing platforms.
This trip is much more low key than the longer day cruises from Whittier or Seward (although those are awesome!). If you're wanting a shorter or less expensive boat adventure to a glacier, this is the perfect choice. If you're worried about seasickness on the big water then this might also be a good option.
The Portage Lake cruise operates five times a day and the cruise is approximately one hour. The cost is $45 for adults and $25 for children.
Hike to Portage Pass and Portage Glacier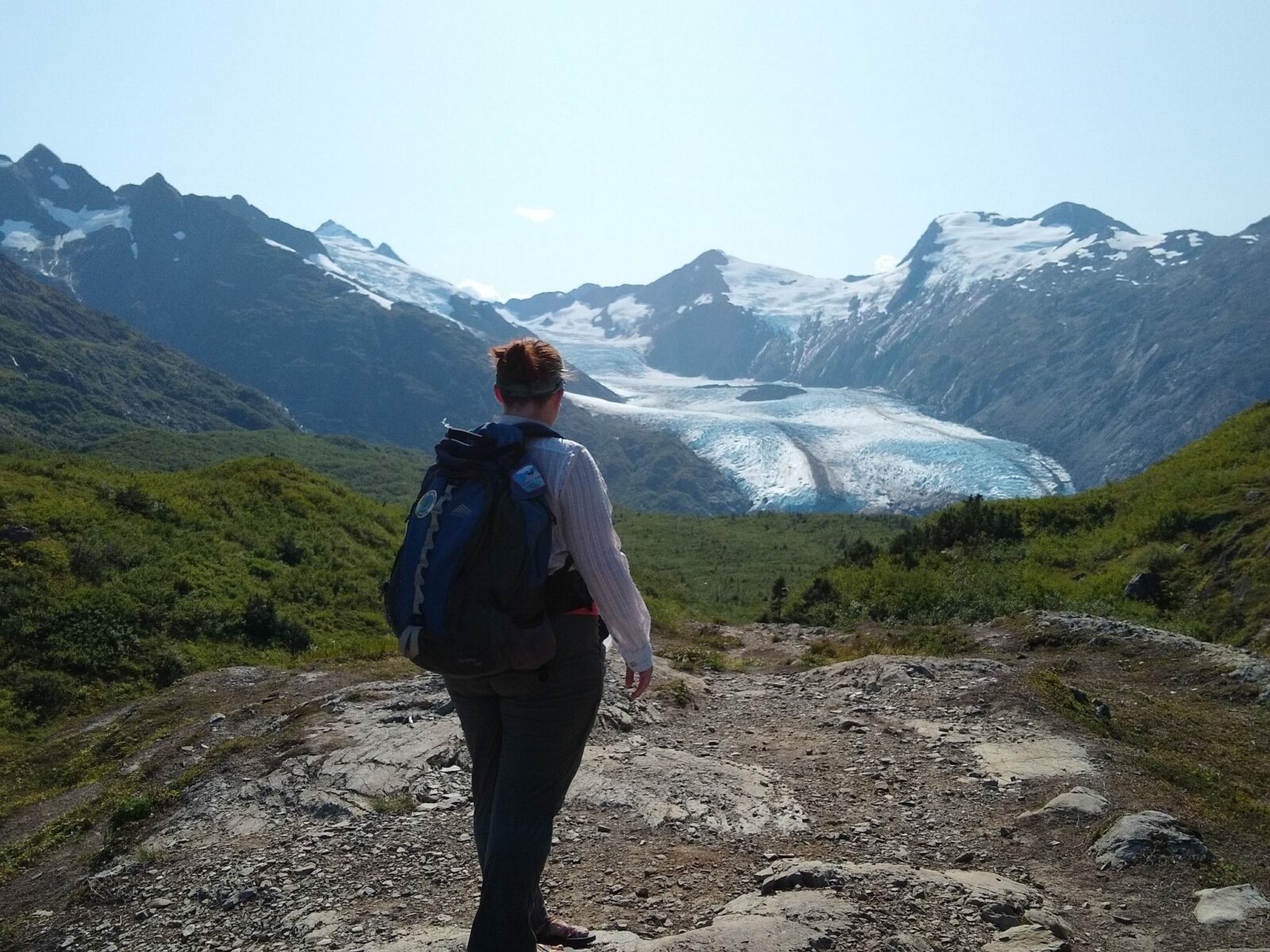 The hike to Portage Pass is one of my favorite hikes EVER. It's short and leads to amazing views! On clear days you can also see Prince William Sound and even more glaciers in the distance. The total trail is 4 miles round trip with just over 700 feet of elevation gain in both directions.
You can make it shorter by going up to Portage Pass (one mile and 750 feet of elevation gain) for amazing views of Portage Glacier and Portage Lake as well as back towards Whittier and Passage Canal on Prince William Sound.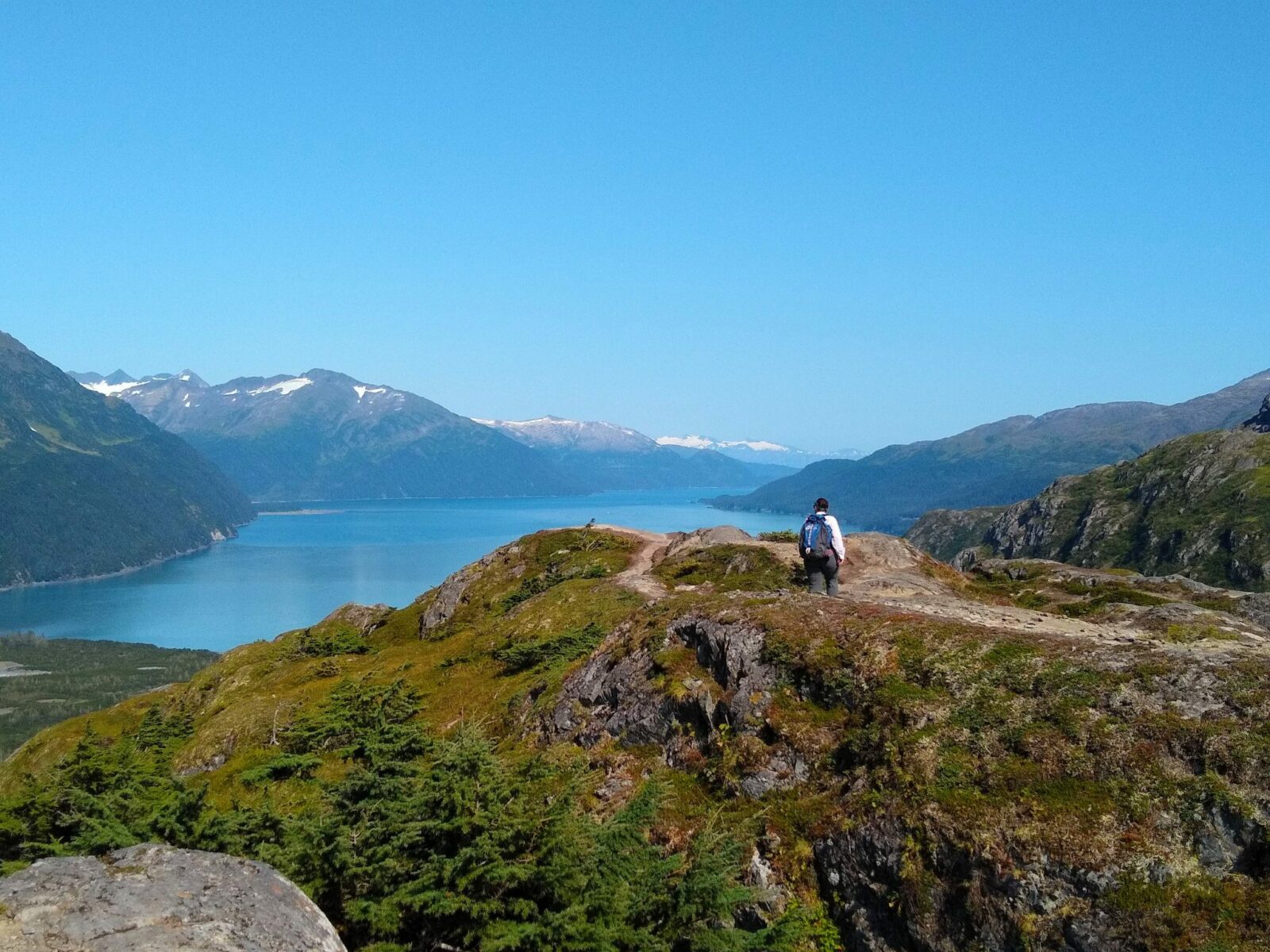 If you want to continue on, the trail continues another mile down to the lake and closer to the glacier. Return the way you came, up to Portage Pass and back to the parking area.
The trail up to Portage Pass is short, but fairly steep. It is also quite rocky so sturdy shoes are needed. It starts in tall shrubs and then opens up to alpine tundra near the pass.
Getting to the trailhead is an adventure in itself! To get to the trailhead, you need to go through the Whittier Tunnel. This unique experience involves paying a toll and then waiting for your turn in the tunnel.
You drive through the very narrow tunnel in a caravan of cars going through at your time. There is an opening in each direction once an hour during the summer months. The tunnel is open all year, but the times are less frequent. The cars alternate with trains but don't worry, it's all very controlled and isn't as crazy as it sounds! The tunnel costs $13 round trip.
Once you cross to the Whittier side of the tunnel, take the first right onto a gravel road. There's a sign that says "forest access". Follow the road a short distance and park at the trailhead.
Other Things to do near Portage Glacier
There are lots of other things to do in this area. One your way there or back make some time to check out some of these other sights.
Walk or Bike the Trail of Blue Ice
The trail of Blue Ice is a wide gravel and boardwalked trail that extends 5 miles through the Portage Valley in Chugach National Forest. You can see several other glaciers along here (some with trails leading to them) and it also connects several campgrounds (a good option if you want to spend a few days in the area).
There are good opportunities to see salmon running in the creek here also.
Explore the town of Whittier
Whittier is an interesting place to explore. If you happen to be there on a day cruise ships are in port (they use this port for embarkation and disembarkation for cruises that start or end in Vancouver or Seattle), it can be really crazy with buses and trains all over the place.
Outside of the cruise ship times, this is a very quiet area with some good view points and trails if you take the road that goes outside of town.
Whittier is also an excellent place (and the closest option to Anchorage) to do a wildlife and glacier boat tour of Prince William Sound (highly recommended!!).
Alaska Wildlife Conservation Center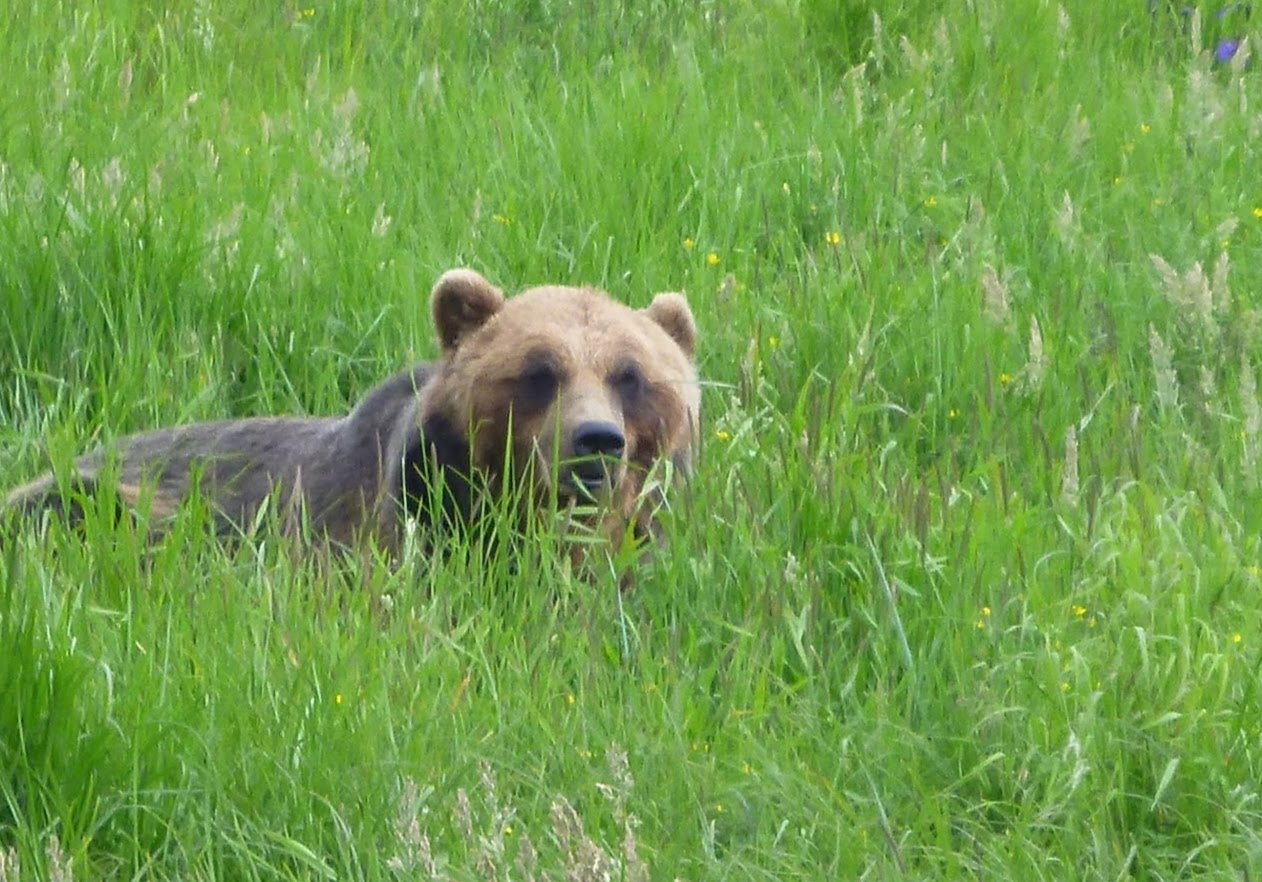 A favorite activity for Alaskans and visitors alike, the Alaska Wildlife Conservation Center is a wonderful place to see Alaska's wildlife up close! This is also a good location to practice your wildlife photography.
A beautiful outdoor area and sanctuary for wildlife, AWCC is dedicated to education about conservation and wildlife preservation in Alaska. Walk or drive the loop around the center and see bears, wolves, caribou, musk oxen, foxes and more.
The AWCC is open all year and the cost is $17/adults, $13/student, $15/seniors or military and free for children.
The AWCC is located near the junction of the Seward Highway and the Portage Road.
Explore the town of Girdwood
You'll pass through Girdwood on the way to Portage and if you have more time it's a great place to explore. There are several hikes from Girdwood, and you can ride the gondola at Alyeska, a popular ski resort. The Alyeska gondola has amazing views of Turnagain arm! If you have time to relax, head to the Alyeska Nordic Spa (advance reservations required).
This is also a great place to stop for pizza on your way back to Anchorage at Chair 5. Chair 5 is very popular with locals!
There's also an amazing ice cream shop next to the highway at the Girdwood turn off.
What to Bring
If you're planning a visit to Portage Glacier, it's important to be prepared as the Portage Valley itself does not have any services. I highly recommend bringing food and water with you from Anchorage.
I also recommend checking out my packing list for Alaska and if you're planning a hike, everything you need for a day hike. I also recommend always carrying bear spray when hiking in Alaska.