How to Visit Sucia Island in the outer San Juans
Posted On April 9, 2021
Last Updated on April 20, 2023
Sucia Island is an absolutely stunning place in the outer San Juan Islands of Washington State. This is a wonderful destination to really get away from it all and experience some of the best camping in the Pacific Northwest. It takes a bit of work and planning to get there though and that's what this post is all about! Everything you need to know to plan your own trip to Sucia Island.
Sucia Island does not have any lodging other than camping and does not have Washington State ferry service, you'll need to take a water taxi or your own boat and you'll need to be ready for camping. There are no services on Sucia Island so you need to bring everything you need with you.
Sucia Island is in the Salish Sea (Puget Sound) and is the traditional homeland of many Indigenous people, including the Lummi, S'Klallam, Samish, W̱SÁNEĆ and Stz'uminus People.
Dog Friendly: Dogs are allowed on the island on leash. Pick up after your pet.
Cell phone coverage: There is spotty cell phone coverage here and there on Sucia Island. Note that you may be picking up a Canadian cell phone signal
Restrooms: There are pit toilets near the docks and campgrounds on the island.
Related: Complete Guide to visiting Cypress Island
Where is Sucia Island?
Sucia Island is part of a collection of islands ringing the outer north side of the San Juan Islands, in northwest Washington State. It is between Vancouver Island in British Columbia, Canada and Bellingham in Washington. It is just under three miles from the north shore of Orcas Island to Sucia Island.
How do you get to Sucia Island?
There is no Washington State ferry service to Sucia Island. Getting there requires taking a water taxi or your own boat.
Water Taxi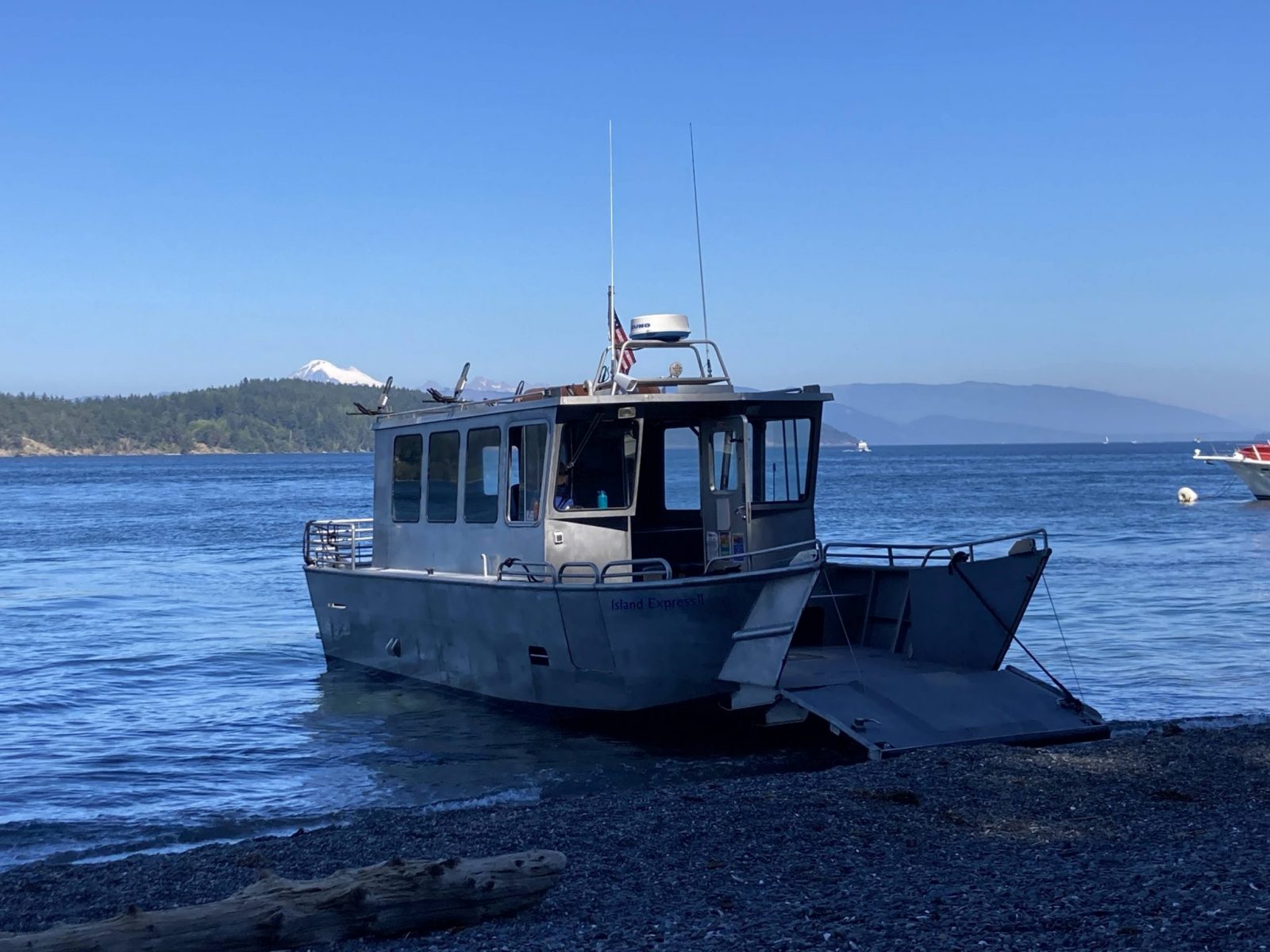 A water taxi is a smaller charter boat that has scheduled and charter service to smaller islands not served by the ferry. You can take a water taxi from Anacortes or from Orcas Island. If you are only going to Sucia on your trip, the Anacortes option might be more convenient, but it's is less expensive to go from Orcas (because of the shorter distance) so if you are already going to be on Orcas Island that option probably makes the most sense. Try Island Express from Anacortes or Outer Island Excursions if you're going from Orcas Island. Outer Island Excursions also offers kayak rentals and day tours from Orcas to Sucia if you want to do a day trip.
You can bring a kayak on board with you for an additional fee.
With your own boat
If you have your own boat, you can get to Sucia Island on your own. Note that moorage at the island can be very challenging to find as the available spots fill quickly in the summer! If you're kayaking or are otherwise able to beach your boat, you don't have to worry about that.
One word of caution about kayaking to Sucia Island. Many people kayak to Sucia from all around the Salish Sea. It is critical to know how to read the nautical charts and the tide current charts as well as have accurate and up to date weather reports. Tide rips and sudden gusty winds can come up quickly and surprise you, even in the short crossing between Orcas Island and Sucia Island. It is very important to know how to judge these conditions and be experienced and ready for an open water crossing. If you're a less experienced kayaker, a better option is to bring the kayak with you on a larger boat or water taxi and explore the more protected bays of Sucia once you arrive.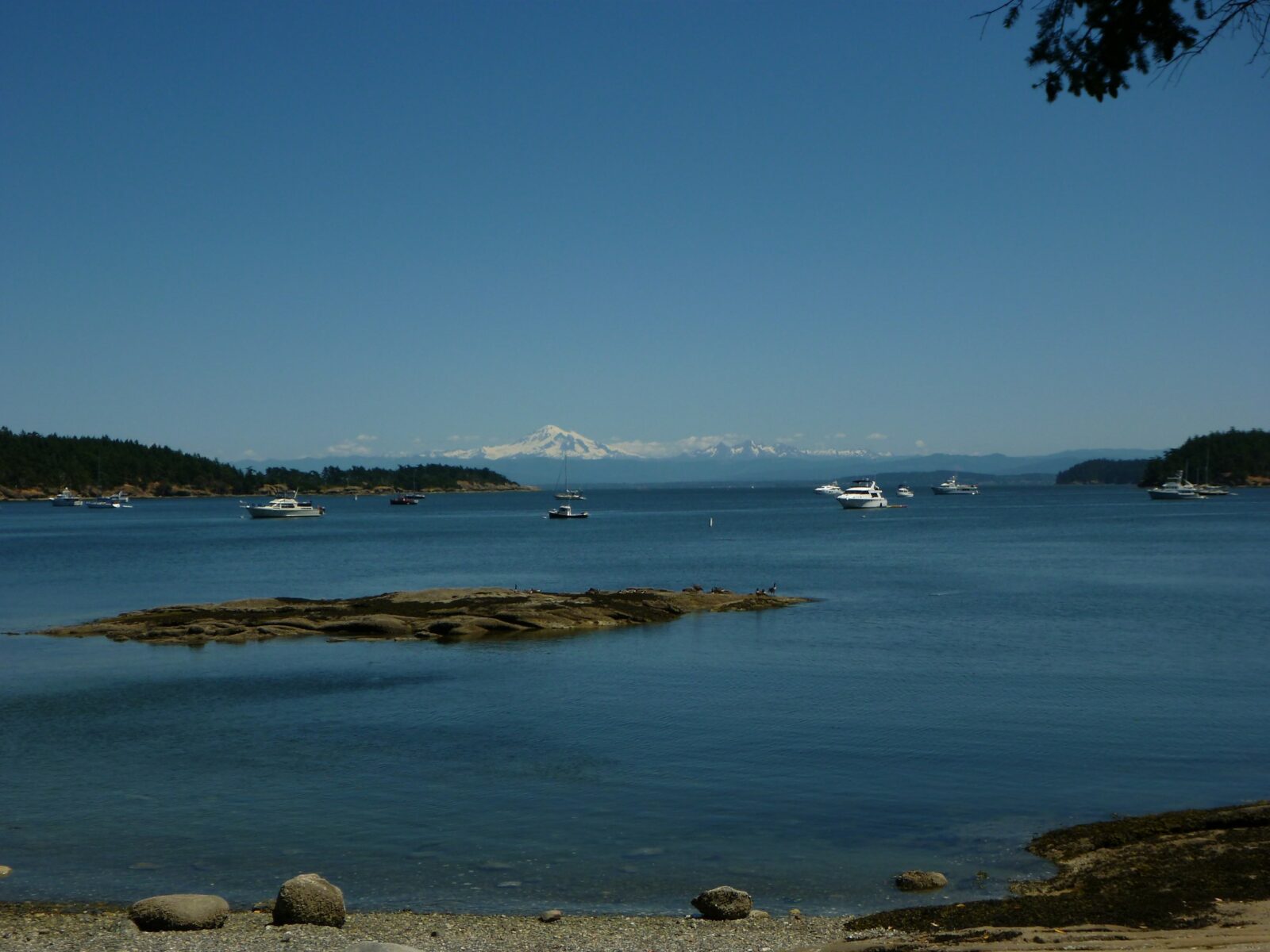 When is the best time to go to Sucia Island?
The best time for a fun camping experience is in the summer! Generally speaking the days are warm and the nights aren't too cold for camping and there are 16 hours of daylight.
Even though it's in a remote location, July and August see the mooring buoys and places to anchor full. May and June often still have good weather (check the forecast) and are a bit less crowded. If you're taking a water taxi this is less of a concern.
The island is open all year, though the water sources are shut off in winter.
Camping on Sucia Island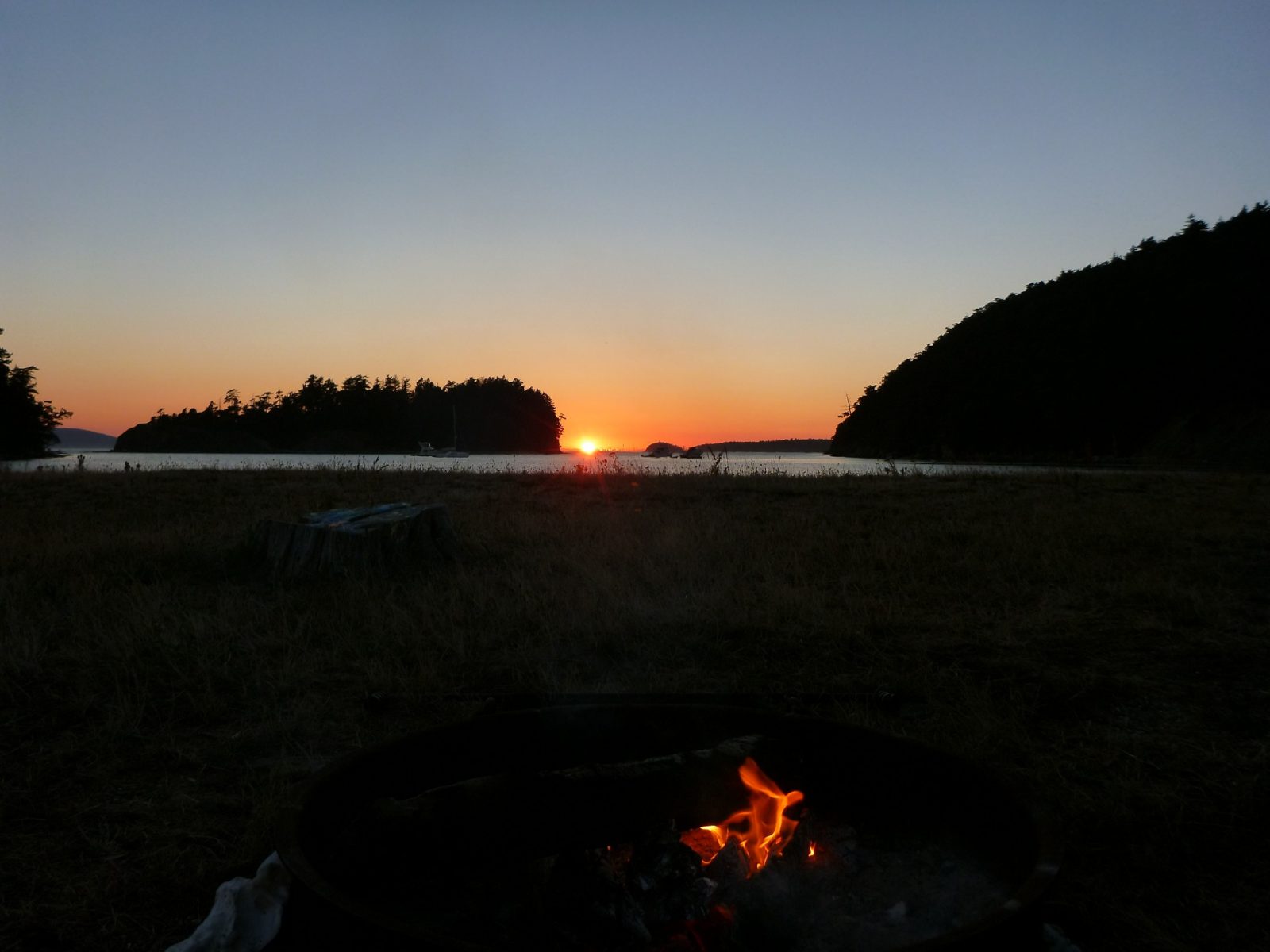 The only way to stay overnight on Sucia Island is to camp and it's a fantastic place for camping! Lots of people bring their boat to Sucia and sleep on it at night, so at night there are far less people on the island than during the day. The entire island is Sucia Island Marine State Park.
There are four reservable group sites, the rest are first come first served, but I have never had a problem finding a campsite here, even in the middle of summer. There isn't anywhere to buy anything on the island so make sure you bring everything (including firewood) with you. Most of the campsites are located in the area between Fossil Bay and Echo Bay in the center of the island. If you want to have a quieter pace and a bit more solitude, I recommend the campsites between Fossil Bay and Fox Cove. Not only are there fewer people around, there is an amazing sunset here! The head of Snoring Bay also has a couple of campsites.
There is water available on the island during the summer, though I suggest double checking on their website before you go, since water in the islands is a challenge in general. Toilets located in different parts of the island are pit toilets (no running water).
Related: Complete Guide to Camping in the San Juan Islands
Things to do on Sucia Island
Sucia Island is a wonderful place to relax and read a book, draw or do just sit and look at the water. It's a peaceful and beautiful place and just begs you to slow down and be in the moment. There are also plenty of things to do to keep you occupied during your visit.
Hiking
Washington State Parks maintains 10 miles of hiking trails on the island. If you're a hiker, I highly recommend walking them all during your trip! You'll get away from people and get to see the unique landscapes of the island and explore the different coves and beaches. Hiking out to Ewing Cove will give you a completely different perspective on the island as well as give you some views of the tiny islands that are part of Sucia.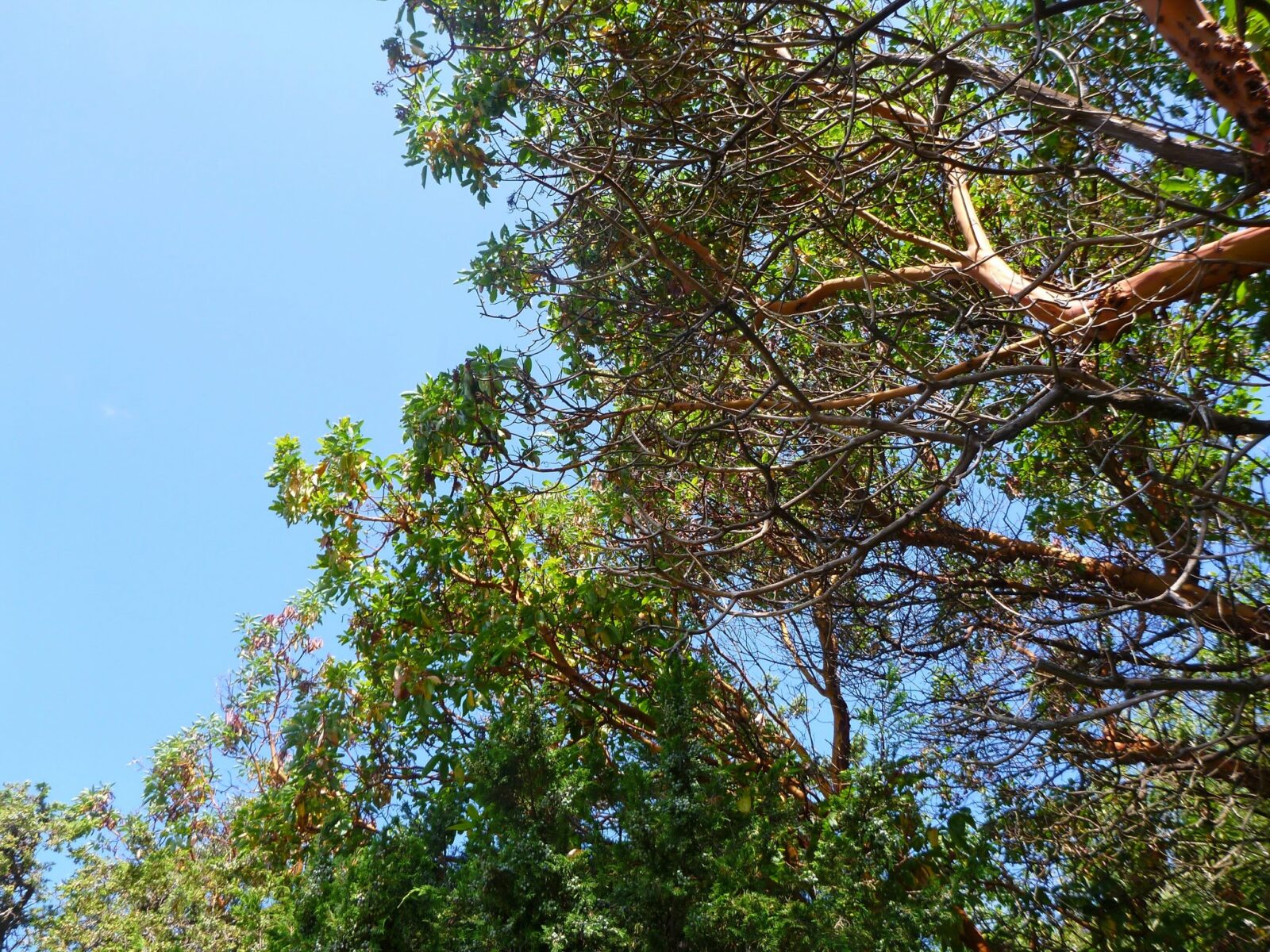 If you're not sleeping by Fossil Bay, this is also a wonderful place to explore on foot!
Sucia is one of the least hilly of the San Juan Islands, so even though you will go up and down a bit, there isn't any difficult climbing.
Kayaking
You'll need to bring a kayak with you (either bring on the water taxi or rent from Outer Islands) as there isn't anywhere to rent a kayak on the islands.
It's really fun to kayak around the many bays and shorelines of Sucia Island. My favorite place to explore in my kayak is around Fossil Bay, but all of the bays are great places to explore! In addition to the beautiful madrona trees and grassy parts of the island, there are lots of interesting rock formations. I've seen plenty of seals here and even a Minke whale once!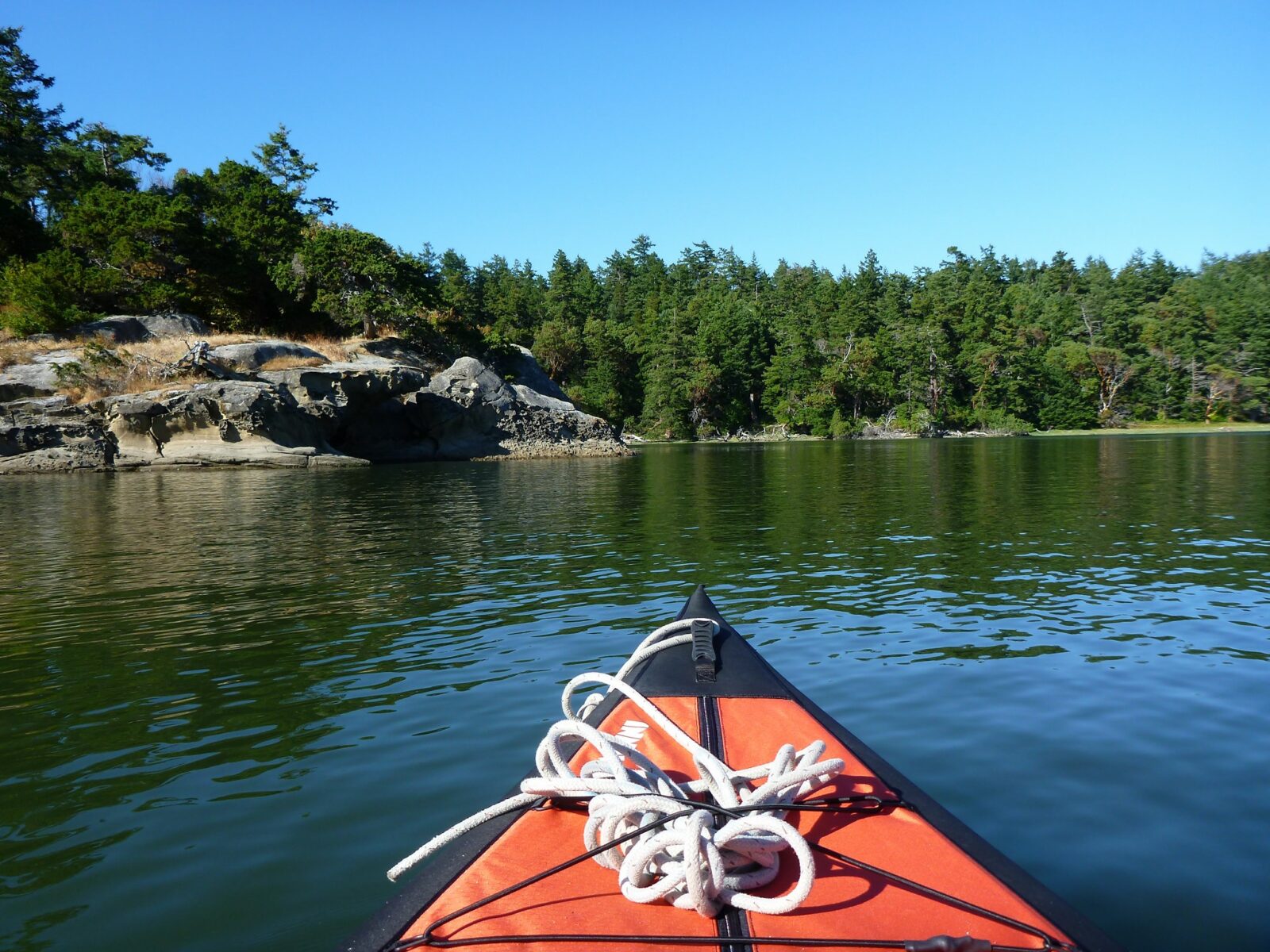 Beachcombing
There are plenty of rocky beaches around Sucia Island for exploring. My favorite beach areas on the island are the beach at the head of Snoring Bay and Fox Cove. There are plenty of beaches to check out and pick your own favorite!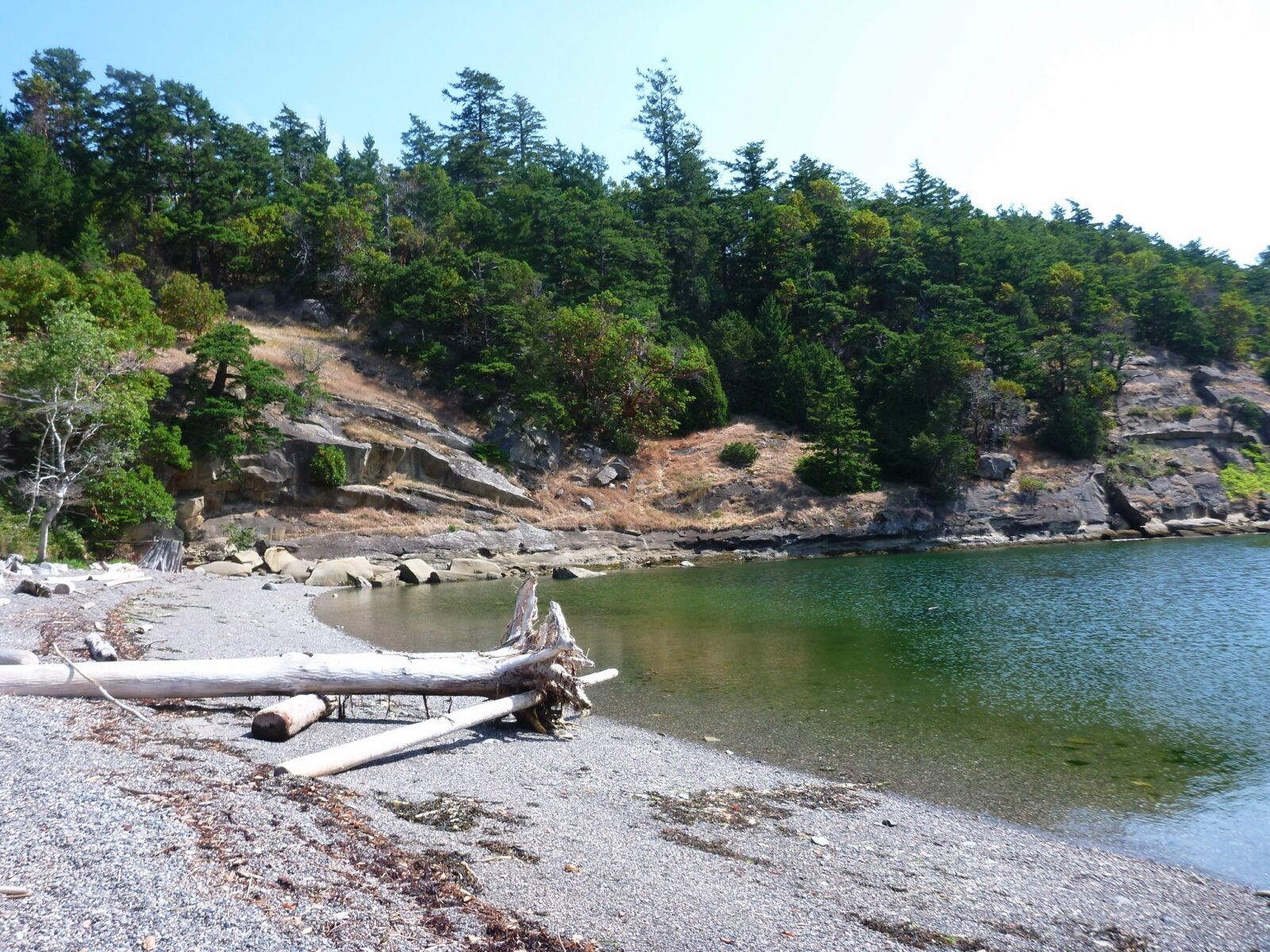 Fishing and shellfishing
Lots of people do fishing and shellfishing on Sucia Island and in the bays around it. Washington State's fishing regulations can be a little complicated. Make sure you have a fishing license (get it before you go) and are up to date on the most current restrictions and opportunities around Sucia Island, which is Marine Area 7 for fishing regulations.