Best 3 day Seattle itinerary from a Seattleite
Posted On March 27, 2021
Last Updated on January 25, 2023
If you're planning a trip to Seattle, I'd like to be the very first person to welcome you! You'll have an amazing time on your trip, but it can be a little overwhelming to figure out how to spend your time and how to get around.
Should I stay downtown or in a neighborhood? Do I need a car? Is going to the original Starbucks worth it? Don't worry, I'll help you figure this out! I'll share the best things to do in Seattle, including some you might not hear about it elsewhere and some things for specific interests. You will have the very best Seattle Itinerary FOR YOU when you get to the end!
I'm a born and raised Seattleite and have worked as a tour guide and I love to help others plan their perfect Seattle itinerary.
Seattle is named for Chief Si'ahl (Seattle) of the Duwamish and Suquamish People. Seattle is on Duwamish land and is the only major city in the United States named for a Native American.
How many days do you need to visit Seattle?
Seattle is a big city with a lot to do! You're not going to see it all so balance what you want to see in Seattle with how much time you have for your trip, or with how much of it you want to spend in Seattle vs other nearby areas. If you only have one day, check out my post about how to spend it. If you have more time I have suggestions for that too at the bottom of this post!
You can definitely see the biggest highlights in a three day trip.
When is the best month to visit Seattle?
September. That's my short answer! September is amazing because it's not as busy with tourists as the middle of summer but it's still very much summer here. Warm days and sun are the norm.
The longer answer is it depends. Statistically, the driest time is late July and early August, so if your main priority is to have as little rain as possible then plan your trip then.
Overall, summer is July through September and that has our driest, warmest and sunniest weather. It is also the most crowded basically everywhere and the most expensive time for lodging.
October is a beautiful month with beautiful fall colors and often lots of sunny days. We also have lots of rainy days in October.
November through February is the rainiest time of year and it is mostly overcast. Sunny days are rare during this time of year. We get big rain and windstorms, but a lot of the time it's cloudy and drizzly. You will find some great deals this time of year on lodging and no crowds (except during the holidays at Pike Place Market). The days are short with darkness setting in early (4-5pm depending on the month and the weather).
March through June is spring, which can be warm and sunny or cold and raining. You'll probably experience both during your spring visit! Gorgeous spring flowers and longer days characterize spring in Seattle. June seems like it should be summer but it tends to still be quite gray until 4th of July.
Late May through July have long days with lots of hours of daylight in the evening. On the summer solstice in late June, expect the sun to come up about 5am and set around 9pm. It stays light until almost 10pm!
Related: What to pack for Seattle
Do I need a car?
No. However, if you are going to go car free in Seattle you'll want to pay attention to where you are staying so it's easy to get around and doesn't take forever (see below).
It's easy to take public transportation the link light rail from the airport to downtown. The light rail also goes through the Rainier Valley through the neighborhoods of Rainier Beach, Columbia City and Capitol Hill and after downtown it goes to the University of Washington. This makes any of those neighborhoods easy to navigate without a car.
Bus service is also good to Ballard, Fremont and Belltown so those are also good places to be without a car.
Most of the things on this Seattle itinerary are accessible by transit and don't require a car. If they do require a car, I'll note it below!
What is the best part of town to stay in?
This depends a bit on what you're going to include in your Seattle Itinerary, whether or not you will have a car and whether you're staying in a hotel or an Airbnb. Seattle has surprisingly few neighborhoods with hotels. Most of the hotels are clustered downtown, near the Stadiums, in Belltown (right next to downtown) and near the hospitals on First Hill. There are some near the University and in South Lake Union, but not as many as you would think! If you're staying in a hotel, I recommend downtown Seattle or Belltown or staying at one of the hotels near the airport that will likely be less expensive and fairly convenient to the light rail for going downtown.
If you're staying in an Airbnb, you can also find one downtown or in Belltown and that is a good option if you want to be able to get to the most places by walking. Capitol Hill and Ballard are neighborhoods with lots of Airbnbs and good transit access that are in more neighborhood locations. In those neighborhoods you'll be able to walk to get what you need. If you're bringing a car, make sure you find out if parking is available and what it costs.
Another great neighborhood if you're staying in an Airbnb is Columbia City. It's easy to access on the light rail, close to magnificent Seward Park and has plenty of restaurants, grocery store and butcher shop right there. There is also a seasonal farmers market (May – October).
One neighborhood I would definitely watch out for is West Seattle. West Seattle is awesome! It has several beautiful beaches, great restaurants and is a fun neighborhood. However, it is geographically isolated from the rest of Seattle, so if you have a short trip and you want to do all the things on this Seattle itinerary, you may get frustrated with the amount of time it takes to get to other parts of the city.
Finally, a word about the surrounding cities and suburbs. You will likely find these are MUCH less expensive for lodging than Seattle and you may be looking to save money. Saving money is great, but similar to West Seattle, make sure to research the transit and driving times to get to the places you want to go during your visit. You may spend hours per day in traffic which might not be worth it! On the other hand, it might be worth it and you can decide of course. Just make sure to take travel time into consideration.
This map compares hotels and vacation rentals across different neighborhoods to help you figure that out! (This is an affiliate link, which means if you book through the map I receive a commission at no cost to you).
Seattle Itinerary – Day 1
Pike Place Market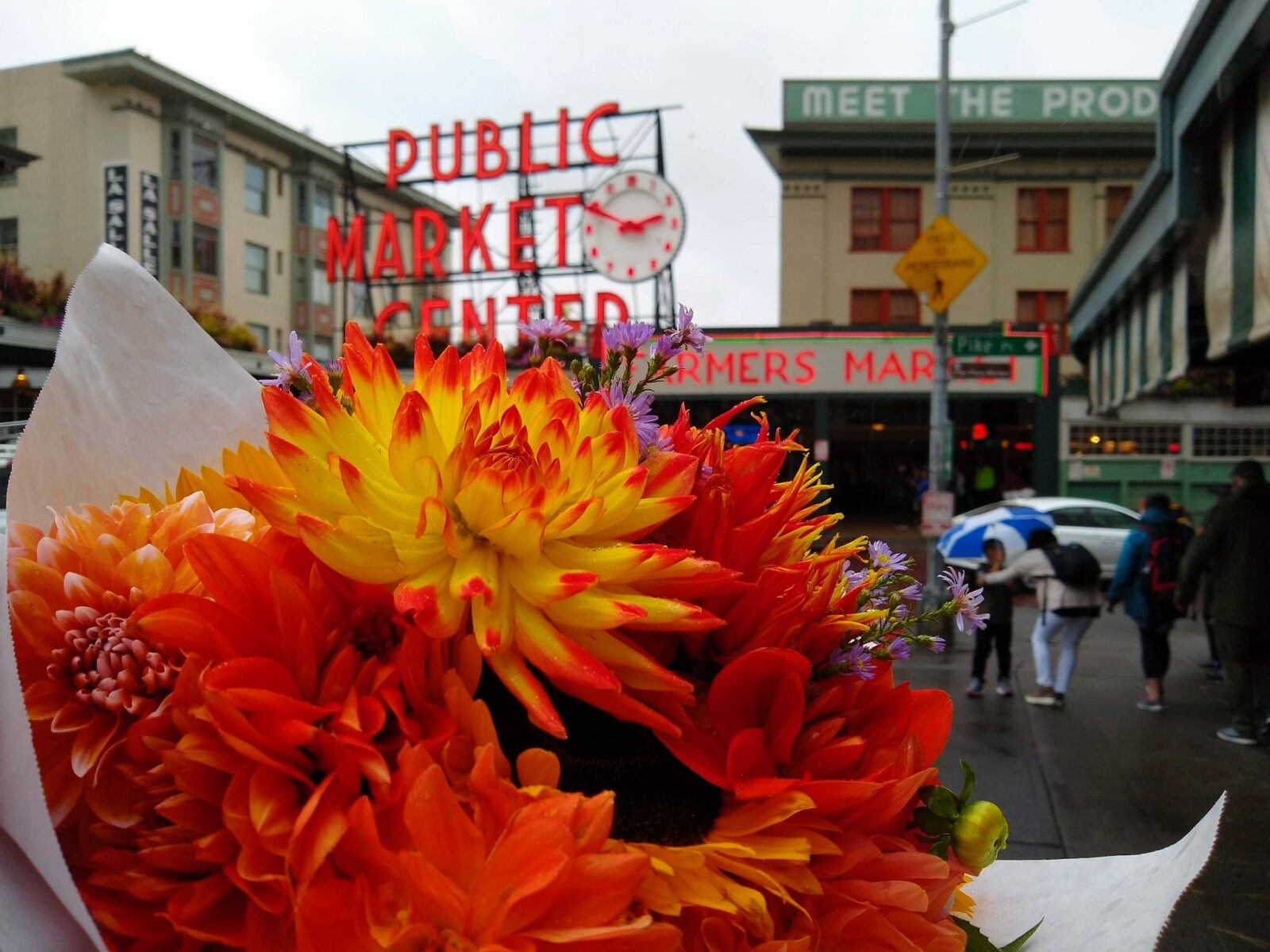 You've got to start your Seattle Itinerary at Pike Place Market. Yes, it's touristy. Yes, it's crowded. Yes, it's also awesome and part of Seattle's soul. I recommend getting there early in the morning before it gets crowded. Even before it opens you can enjoy walking around. Grab a breakfast sandwich from Honest Biscuit (eat it while looking out over the water) or a more diner style breakfast at Lowell's. If you want something quick, make it a crumpet! There's lots of coffee to be had around the market, I suggest Storyville or Seattle Coffee Works.
Once you're full and caffeinated, it's time to walk around the market and possibly pick up some food for later. This is an excellent place to buy made in Seattle gifts. There are lots of vendors selling all kinds of things. Make sure to go to Eighth Generation, my favorite shop in the market. Here you can buy jewelry, clothing, gorgeous blankets and cell phone cases that are truly unique. After you're done walking around, take some time to enjoy the view or stroll down to the waterfront. When you're ready for lunch, check out the Pink Door (Italian food) or Cafe Campagne (French food).
Pioneer Square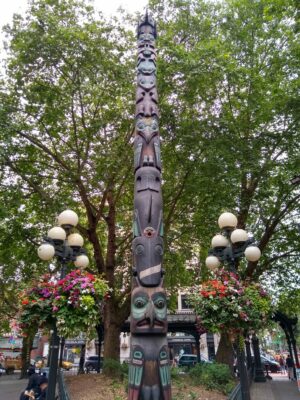 After lunch, walk about a mile down to the Pioneer Square neighborhood. Start with the Underground Tour walking tour of the Seattle BENEATH Seattle. In the early days of Seattle, the streets and buildings were one floor lower than they are today. The city was constantly flooding and filling up with water, so after the Great Seattle Fire in 1889, the city leaders decided to build the entire city up higher. On this tour, you can check out the city below the sidewalks and streets and hear lots of fun stories about the wild early days of Seattle.
After that, head over to the Klondike Gold Rush Historical Park visitor center and learn about the Klondike Gold Rush and how Seattle grew into a big city by supplying miners who were heading to the gold fields in Alaska and Canada in the late 1890s.
By now, you're probably ready to sit down and grab a drink or snack so it's the perfect time to head over to the Smith Tower. The Smith Tower was the tallest building west of the Mississippi River when it was built in 1914. You can ride the historic elevator to the top for an amazing view and a fun prohibition themed bar that also has fun mocktails and a small but tasty menu. This is a great place to go for happy hour and take a break from all that walking around. The Smith Tower has my favorite view in Seattle! And it's not crowded or as famous as the Space Needle. Winning!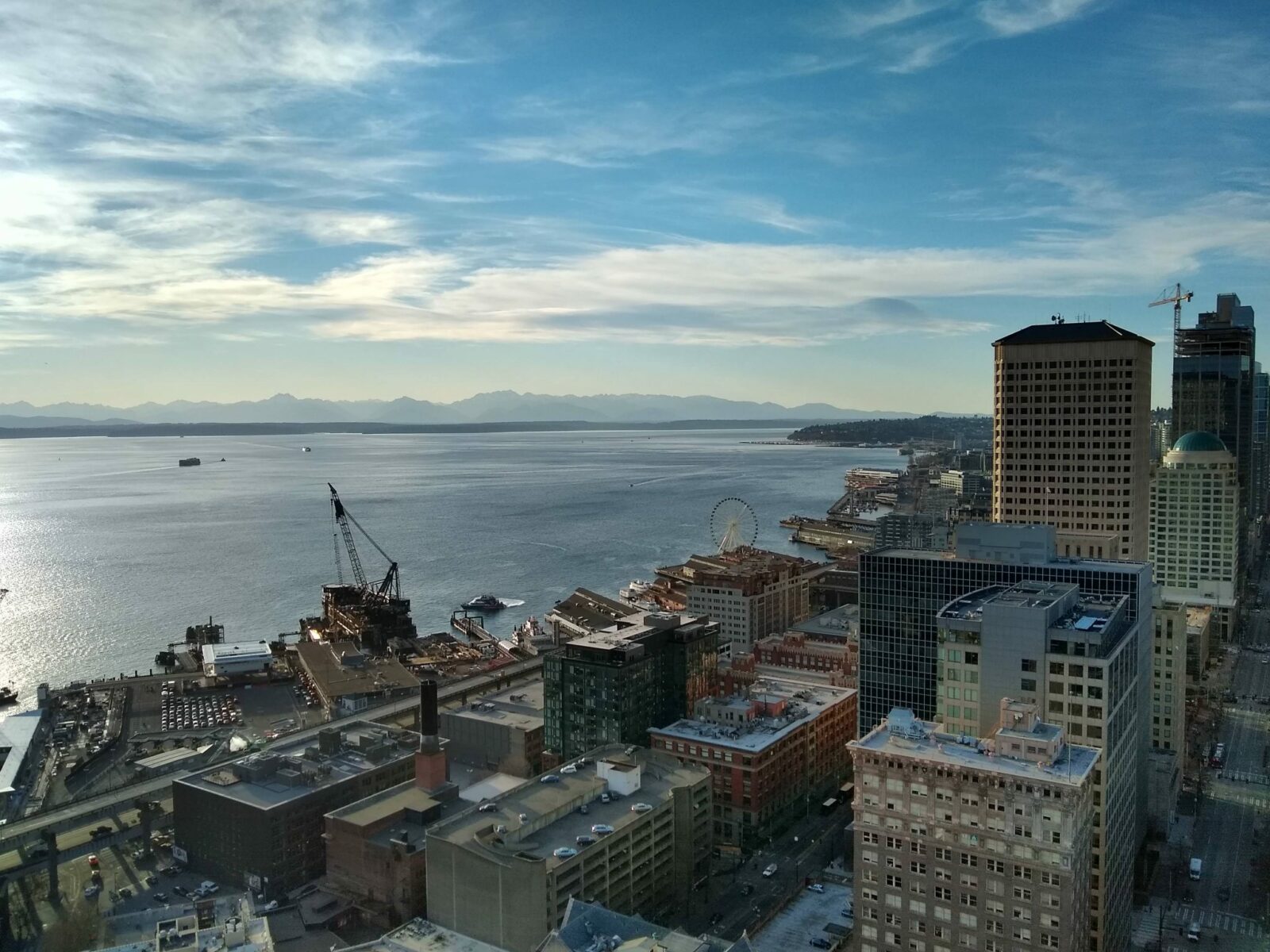 Take the Ferry to Bainbridge Island for Dinner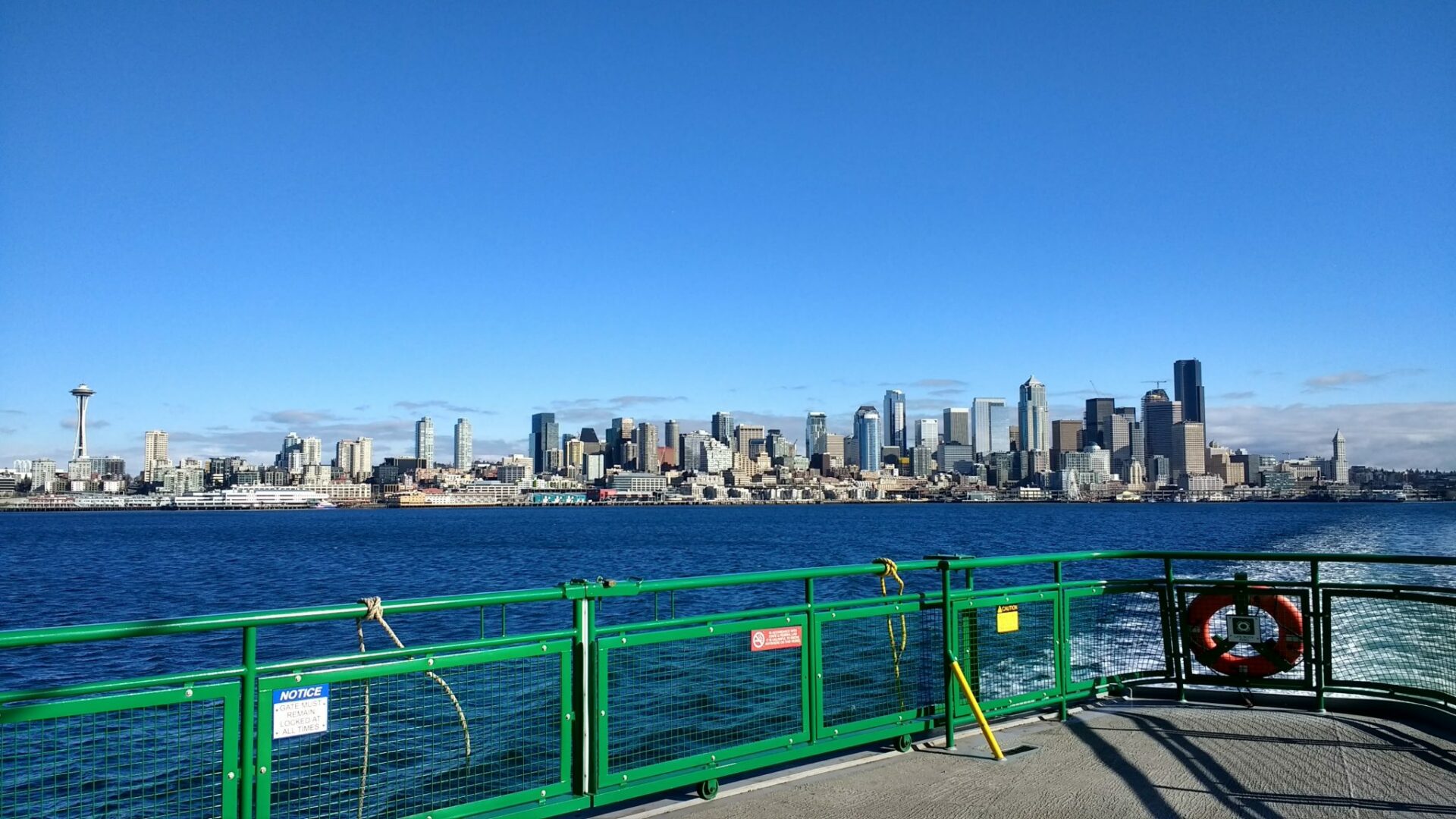 When you're ready to leave Pioneer Square, head down to the waterfront (a mile long walk) to the ferry terminal and hop on the ferry to Bainbridge Island. This half hour ferry ride is full of big views from downtown Seattle to the Olympic Mountains! If you can time it right, catch the sunset from the ferry on the way over or back.
Once you get to Bainbridge, you can walk to a number of restaurants for dinner. There are also several tasting rooms for wineries on the island and a delicious ice cream shop, Mora Creamery. For dinner check out one of these delicious restaurants walking distance from the ferry:
Harbor Public House – wonderful fish and chips
Bruciato – wood fired Neopolitan Pizza
Bainbridge Thai Cuisine – really good thai food
Bainbridge Brewing Alehouse – local beer and good pub food
Seattle Itinerary – Day 2
Seattle Center/Chihuly Gardens and Glass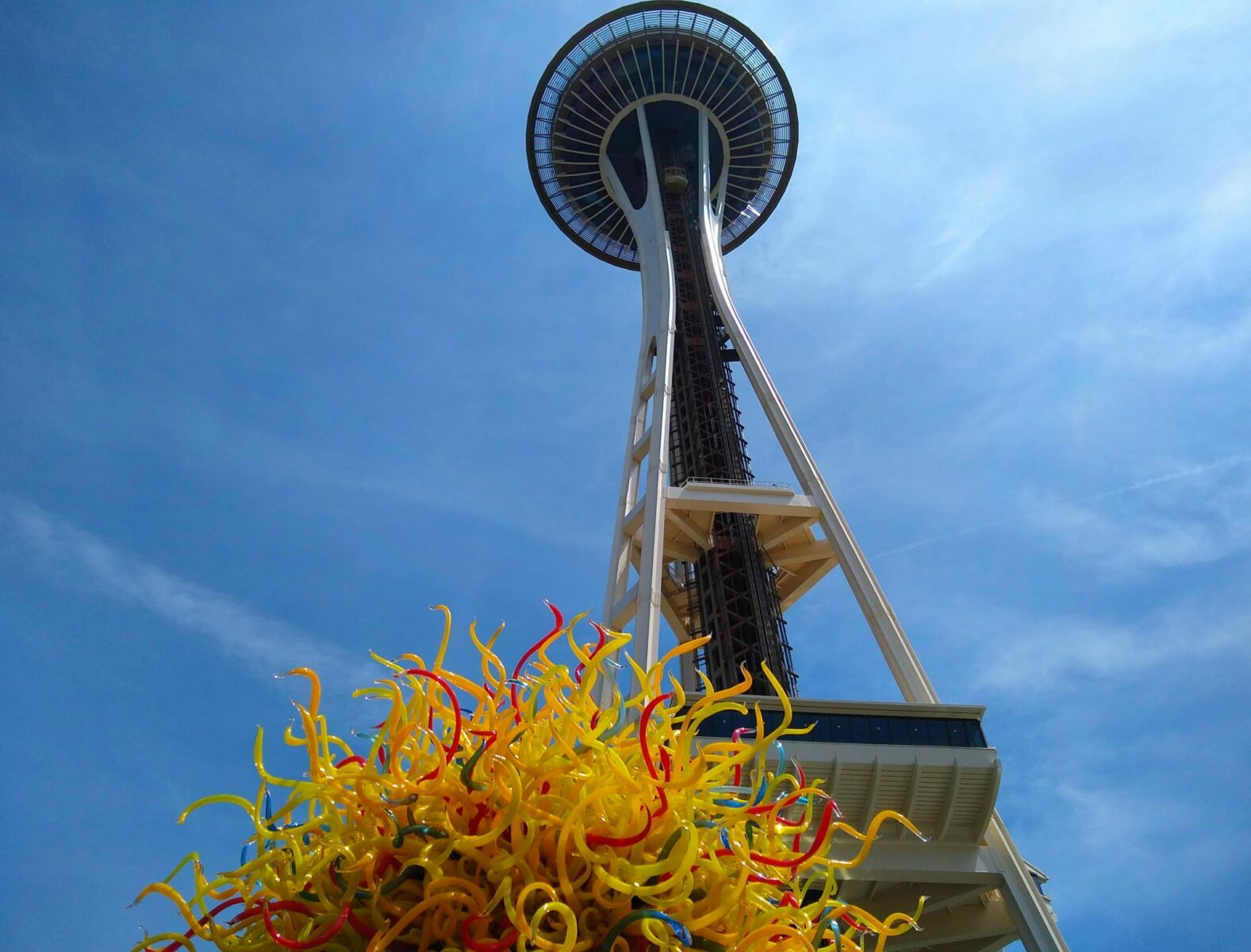 After coffee, head over to Seattle Center and check out several highlights of your Seattle itinerary. If you're staying downtown, take the funky monorail. Otherwise you can drive or get there by bus.
Start at the Chihuly Gardens and glass, an art museum even for those who are not that into art! It's impossible not to be captivated by the glass sculptures, especially the ones in the garden outside and the ones in the glassed in building. Get some great photos of the Space Needle with the glass sculptures in the foreground!
If you want to head up the Space Needle, you can buy a combo ticket with the Chihuly Garden which is less expensive so do that if you're doing both. If going to the top of the Space Needle isn't important to you, don't feel like you're missing anything! You got a great view from the Smith Tower yesterday. The view from the Space Needle is different but it's totally ok if you don't want to deal with long lines and crowds there and just want to check it out from below (that's what I usually do!).
If it's a warm day, don't miss going for a run through the International Fountain. It's a run-through fountain with music and it's super fun. This is also a good time to check out the Museum of Pop Culture if you want to do that (see weird and unique below).
You can grab a quick bit at the food court at Seattle Center before leaving, or you can wait for lunch until you get down to South Lake Union and join the Amazon crowd for lunch.
This is also a good time to hike or drive up Queen Anne Hill to Kerry Park, one of the most famous views in Seattle (and a good chance of seeing someone getting engaged!). Kerry Park is just over a mile from Seattle Center up a STEEP hill.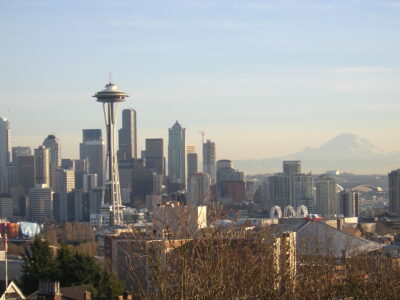 Lake Union
Walk or drive over to the adjoining South Lake Union neighborhood. If you didn't have lunch already, jump into the long but short lived lines at the many eateries catering to Amazon employees. The Amazon campus sprawls over the neighborhood sporting lots of new buildings. Many visitors want to check out Amazon but it's not super exciting, it's really just a lot of office buildings. The Amazon spheres are a quirky and interesting thing to see from the street (7th Avenue between Blanchard and Lenora). Next door is the first Amazon Go store, a self checking out store where you fill your cart and go. The neighborhood has lots of interesting eateries focusing on lunch and happy hour and is adjoining beautiful and bustling Lake Union.
If that doesn't sound like your scene, head to the North side of Lake Union to the quirky and fascinating Gasworks Park (more under weird and unique below) and spend the afternoon watching float plane and boat traffic as well as kite flying.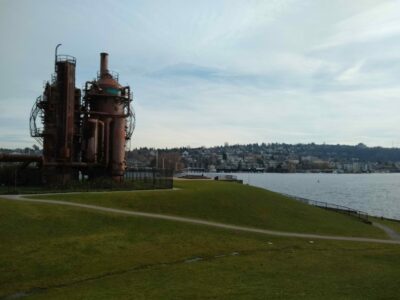 Either side of the lake is a great place for walking, a network of trails will take you all around Lake Union (a flat 6 miles) if you want to stretch your legs for a bit. You don't need to do the whole loop either, you can walk for a bit until you're ready to turn around.
Seafood dinner and Olympic Sculpture Park
Have a delicious seafood dinner in downtown Seattle! I recommend Etta's Seafood near the market or Aqua on the waterfront. If you're on a budget, grab some quick seafood from Ivar's Fish bar on the waterfront, a Seattle classic! Fish and Chips are the most popular item, my favorite menu item is the smoked salmon chowder. If you're not a fan of seafood, try Local 360 instead. This wonderful Belltown restaurant focuses on locally sourced food and it's all delicious.
After dinner, head to the Great Seattle Wheel and take in the incredible views from the ride. Depending on the time of year, you might catch a sunset or you might see the city lights at night. If you're. not tired of walking yet, check out the outdoor Olympic Sculpture Park at the north end of the waterfront. You can walk on the trail along the waterfront for about two miles through Myrtle Edwards Park if you want to keep going.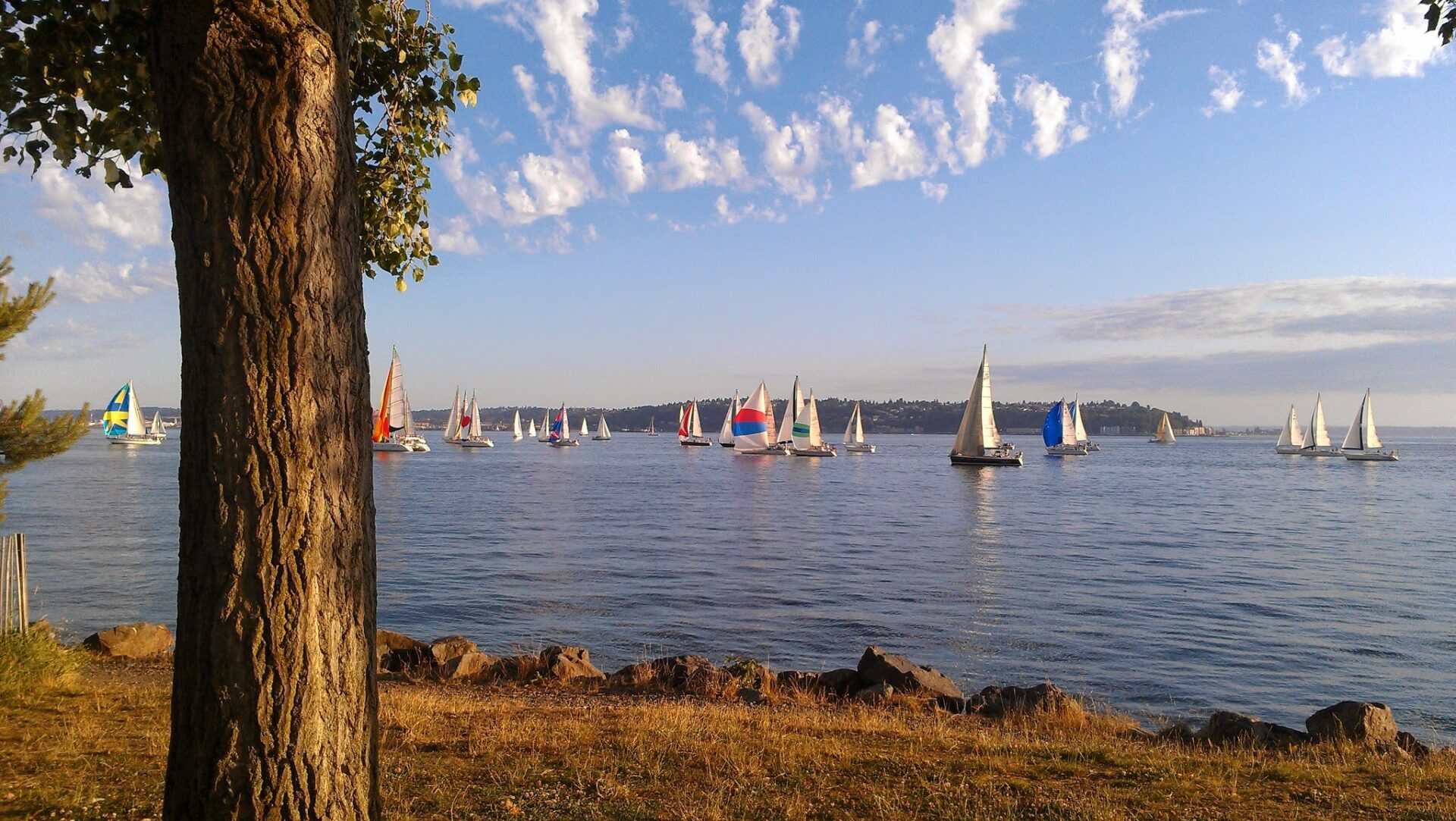 Seattle Itinerary – Day 3
Today is all about things to do in Seattle that are unique to what you're interested in. There are so many options for a short Seattle itinerary so pick the one that sounds the most like you and get exploring!
Seattle for Outdoorsy People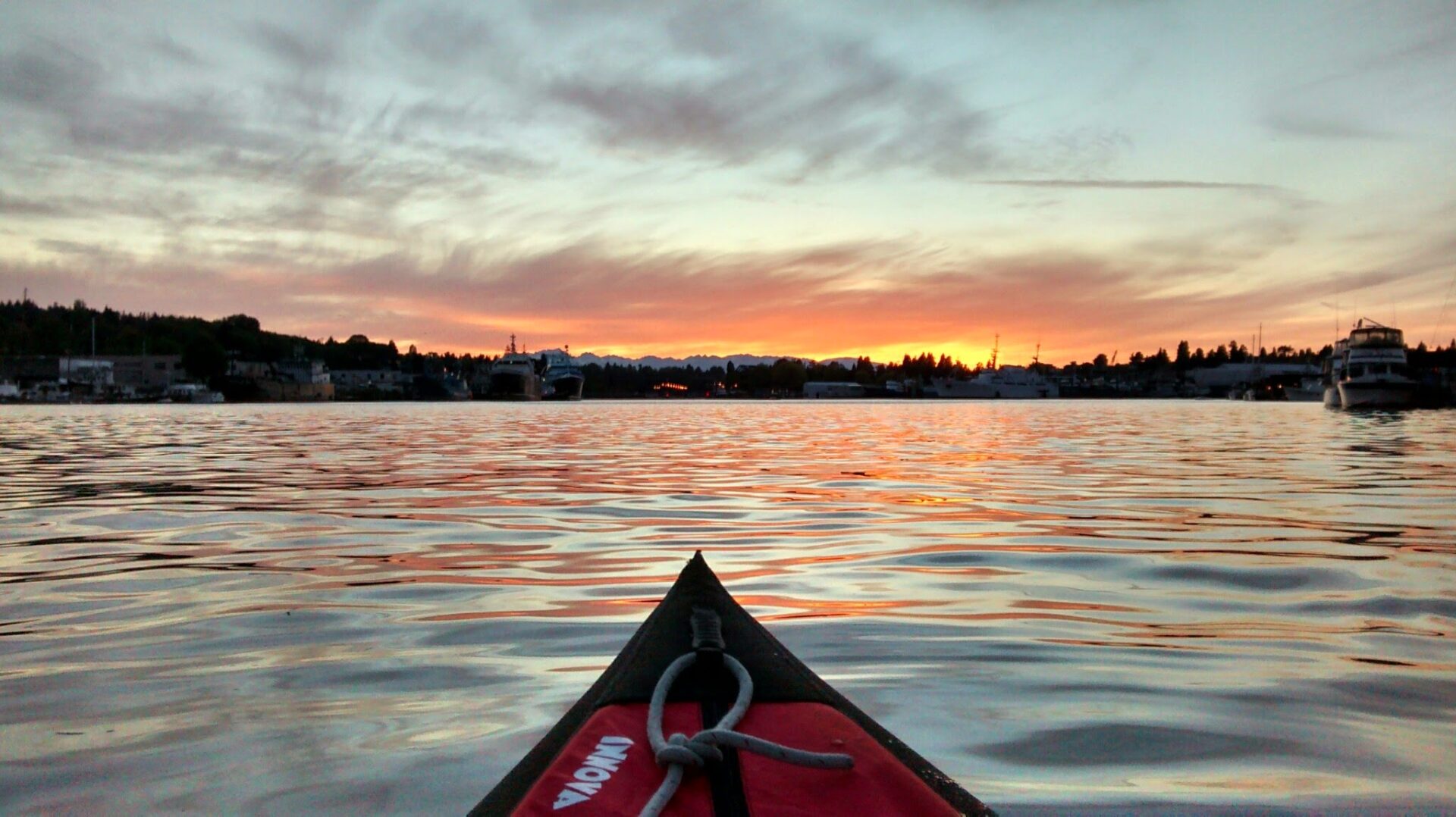 Seattle is an amazing city for outdoor lovers. In addition to easy access to lots of outdoor recreation throughout Washington State, there are lots of ways to get outside without leaving the city at all! Here are a few ideas for getting outside in Seattle:
Seattle for Foodies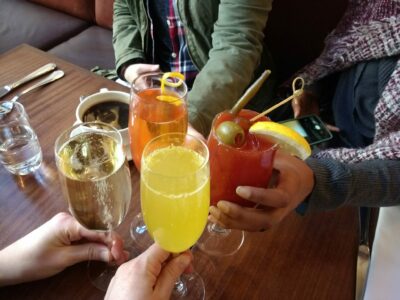 This is an amazing city for food! If you love food and drink, make this a cornerstone of your Seattle itinerary! Pike Place Market is a highlight for everyone, but at absolute must for foodies! Get up early and enjoy the Savor Seattle VIP tour of the market and get to see it all behind the scenes before it gets crowded!
Another must see area for foodies is Seattle's International District. Find delicious food here from all over Asia! This is also the perfect time to check out the Wing Luke Museum of the Asian American Experience.
I also highly recommend checking out the Emerald Palate – they have a TON of amazing resources and articles for every type of food in every part of Seattle. Consider it the foodie's complete companion guide to Seattle. They offer self guided food tour guides that are amazing!
You might also consider heading out to Woodinville Wine Country, about an hour away from Seattle. Woodinville has 130 wineries so that should keep you busy for awhile! If you don't want to go that far, there are several wineries in the SODO neighborhood of Seattle.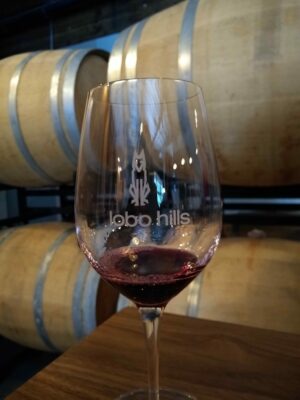 Another great spot, especially for coffee lovers, is the Starbucks Roastery in the SODO neighborhood (you can take the light rail there quickly from downtown). A much better and more interesting visit than the original Starbucks at Pike Place Market, the Starbucks Roastery is located in Starbucks corporate head quarters. Here you can really nerd out on coffee, sample lots of different kinds and get some tasty food to go along with it.
Seattle for Aviation Enthusiasts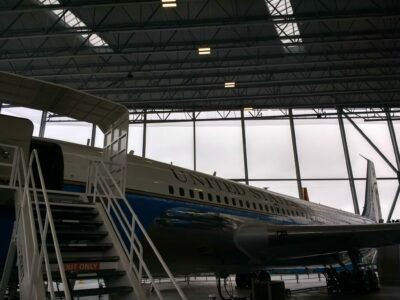 For those who love to fly and geek out on airplanes, Seattle is your town! There are a couple of places not to be missed for aviation enthusiasts:
The Museum of Flight – located in South Seattle next to Boeing Field, this museum covers the history of aviation in general and Seattle in particular. Don't miss the best part – walk across the road to the giant pavilion with lots of different airplanes you can go inside, including the Concord and an Air Force One from the 1960s. There's also a replica of the Space Shuttle to go inside!
Boeing Future of Flight and Factory Tour – located in Everett, north of Seattle, you'll need a car to get here. It's completely worth the hour drive to watch 747's being assembled and learn all about airplane manufacturing. When I was growing up, it was a big deal that you had to be 12 years old to go on the tour. I remember looking forward to it for years, and it did not disappoint! Every lover of airplanes, science or travel should go.
Seattle for Sports Fans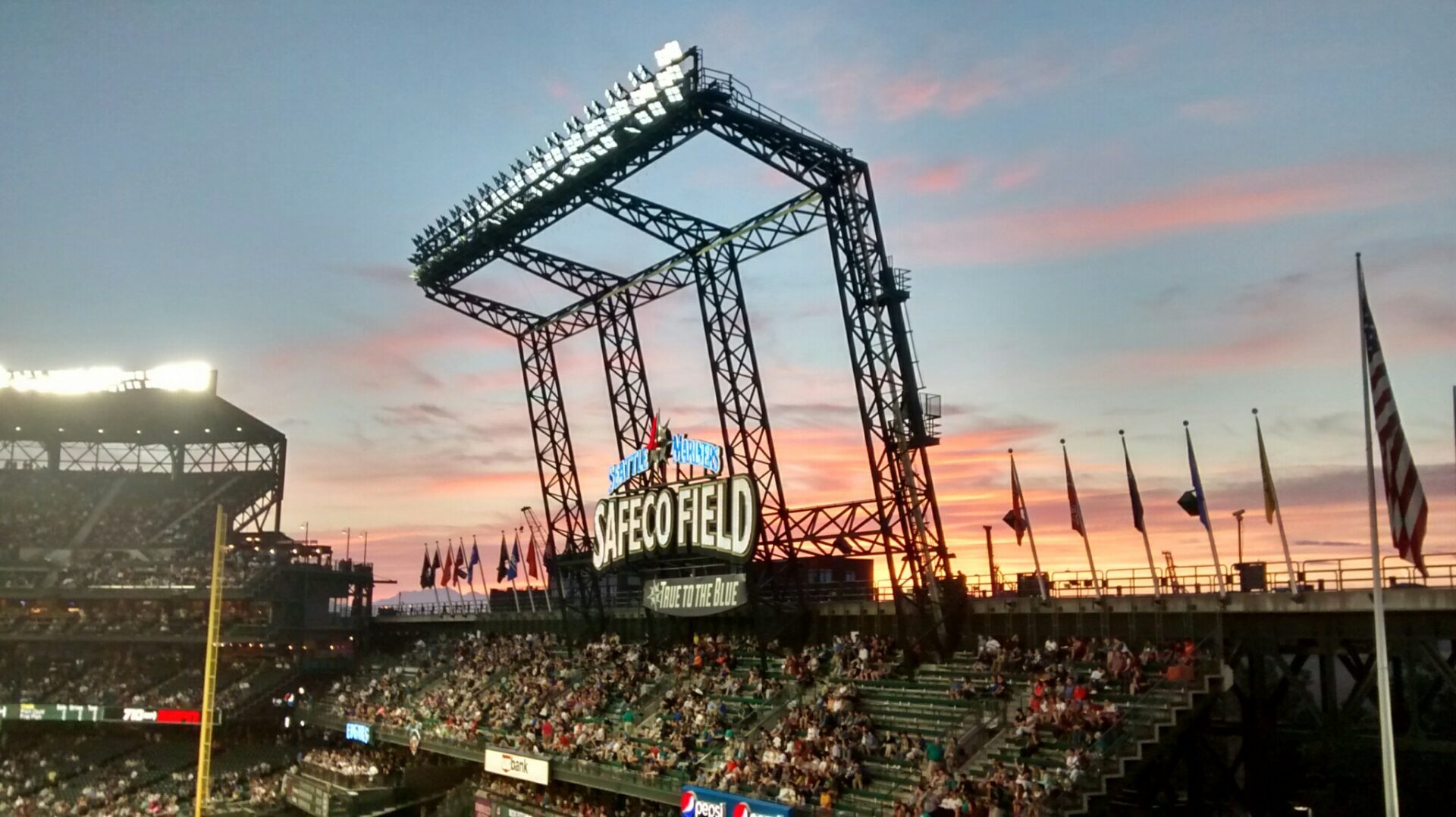 Sports fans, there's something for you pretty much all year round! Seattle sports fans are super dedicated, even to perpetually lousy teams like the Mariners. Depending on the time of year consider adding one of these to your Seattle itinerary:
Mariners Baseball – probably the best sports experience in Seattle, especially on our warm summer days and long summer evenings
Seattle Storm – enthusiasm for our WNBA team is sky high!
Seattle Kraken – we have a hockey team coming for the 2021-22 season! We're all very excited about that
Seahawks Football – the loudest stadium in the NFL, come and be part of the 12th man
Seattle Sounders – rowdy soccer fans cheer on this consistently winning team, join in the fun!
Seattle for Beer Fans
Craft beer lovers, welcome to Seattle! You'll need more than a day to explore all the craft beer in Seattle, maybe even more than one lifetime. But, here's a start:
Ballard has a bajillion breweries, but you won't get lost with the Emerald Palate's guide to Ballard's Breweries (including a map!)
Fremont Brewing – a classic and super popular place with locals, it's right along the Burke Gillman trail and has lots of great beer options
South Seattle – my neighborhood has a bunch of awesome breweries that are often overlooked by visitors, don't let that be you! Try Georgetown Brewing Georgetown, Perihelion Brewery, Flying Lion Brewing and Northwest Peaks Brewery. All are terrific!
Capitol Hill – Try the beautiful and tasty taproom at Optimism Brewing
Seattle for Book Lovers
If you're a book lover you've probably already heard of our great love of reading while drinking coffee or rainy days! Make sure to add a couple of literary highlights to your Seattle Itinerary! I recommend that you spend this day at:
Seattle Public Library – this unique and architecturally bizarre building is like no other library I've seen. It's huge and has tons of natural light. There are reading chairs if you want to spend some time there, especially on a rainy day!
Elliott Bay Book Company – the best independent bookstore in Seattle in my opinion, the Elliott Bay Book Company is located in the Capitol Hill Neighborhood in a beautiful huge building full of books! There are new and used books and a large section of book about the Pacific Northwest and by Pacific Northwest authors. Of course, you can get coffee here too.
Seattle for Gardeners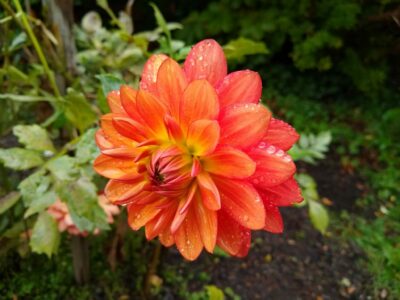 Seattle has many wonderful gardens to visit and they are especially beautiful in the spring, especially April and May. A few favorites include:
Kubota Gardens in Rainier Beach
Washington Park Arboretum near the University of Washington – don't miss Azalea Way in April and May or the Japanese Garden!
Botanical Gardens at the Ballard Locks
The Dahlia Garden in Volunteer Park on Capitol Hill (August-October when dahlias bloom)
The Rose Garden surrounding the fountain on the University of Washington campus
Seattle for People who like Quirky and Unique Things
There are plenty of things to see and do in Seattle that you won't find anywhere else! In addition to the many things to do in Seattle we've already talked about. Here are a few quirky and unique things that you'll only find here to add to your Seattle itinerary:
Gasworks Park – this unusual park is right in the center of it all! Watch float planes land and watch the boat traffic from work boats to yachts to kayaks and paddleboards in front of the city skyline. Check out the many people flying kites. For sure don't miss the super funky remains of an old coal gasification plant owned by Seattle City Light. When it closed in the 1950s the land was given to the city and it was developed into a park which opened in the 1970s. Some of the old structured are ruins and gated off (interesting photography opportunity) while others have been adapted into a kids play structure. No matter how you look at it, you won't see something quite like this anywhere else!
Pike Place Market Gum Wall – personally I think the gum wall is super gross and I am not a fan! However, it's unique a good place to get super weird pictures. Be ready for crowds here most of the time. It's located in Post Alley basically underneath the fish throwers.
Space Needle – I know the Space Needle might seem kind of main stream, but when you think about it it's a really bizarre looking building! They recently added a glass floor, so if you're the kind of person who likes to look through a glass floor from 600 feet in the air then you do you!
Ballard Locks – the Ballard locks are really interesting, especially for those interesting in boats or engineering. It's a fascinating place to watch the boat activity and while you're there you can also check out the fish ladder and botanical gardens. This is also a good place to see seals and sea lions. It's very busy on weekends during spring, summer and fall but there's usually plenty of room to spread out, especially throughout the park.
Georgetown Hat and Boots – head to Oxbow Park which is a small park with a playground and a gigantic (I mean really gigantic) colorful scultpure of a cowboy hat and cowboy boots
The Fremont Troll – located under the Aurora Bridge in the Fremont neighborhood, you'll find the famous stone troll with a headlight for an eye and holding an old Volkswagen bug under one arm. Expect crowds here, climbing on the troll.
MoPOP – The Museum of Pop Culture is at Seattle Center and the building itself is super funky! Come inside and learn about all kinds of pop culture from Seattle and beyond. From the art of tatoos to Seattle musicians like Jimi Hendrix and bands like Pearl Jam and Nirvana, you can check permanent and traveling exhibits alike.
If you have more time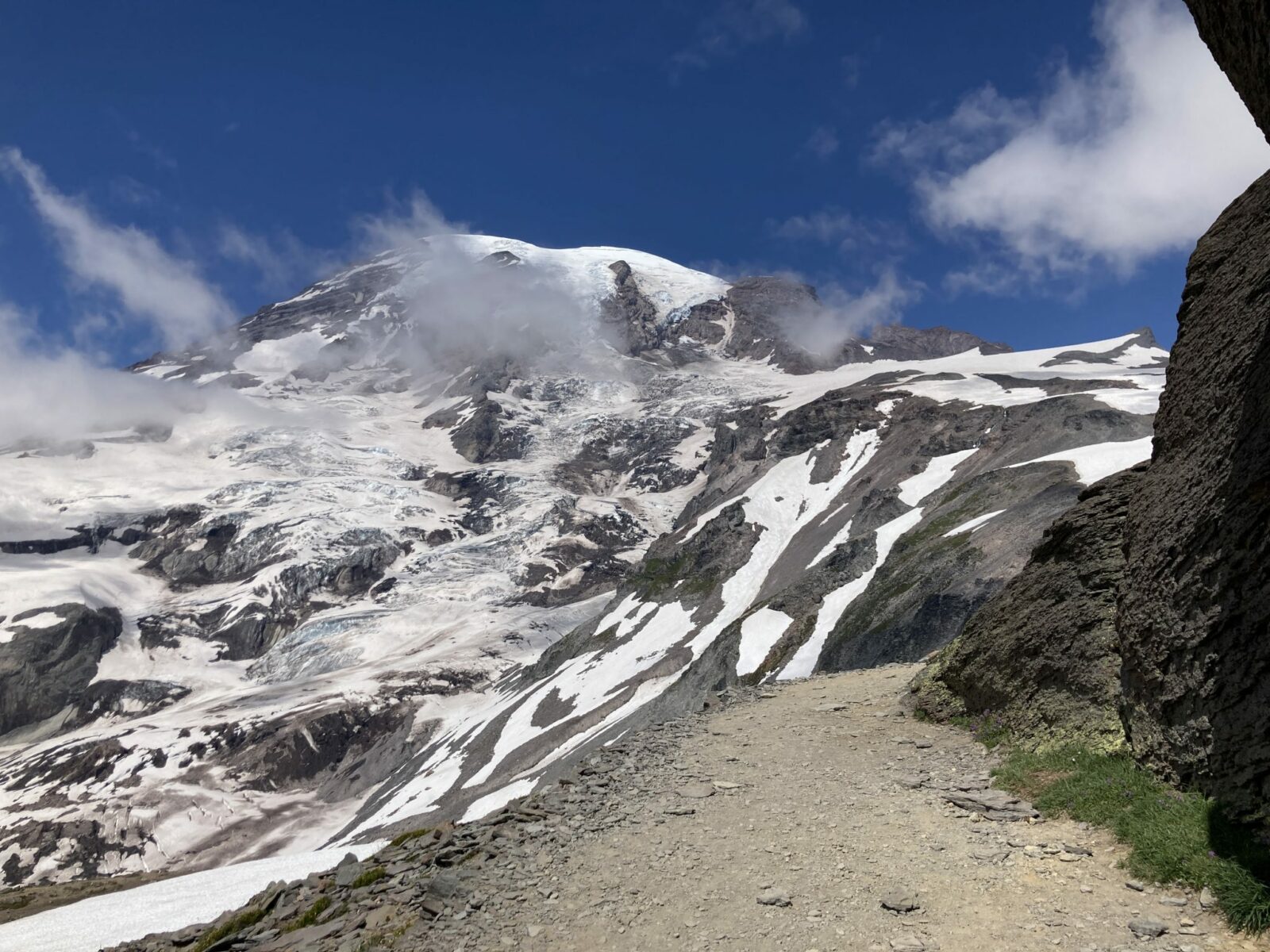 If you have more time to spend in on your Seattle itinerary, LUCKY YOU! You might enjoy my best day trips from Seattle and best weekend getaways from Seattle. Here are a few ideas to get you started:
Mt Rainier National Park – Mt Rainier National Park is a 2-3 hour drive from Seattle depending on which part of the park you go to. Learn more about planning your trip to Mt Rainier with a few of these articles: Winter and spring snowshoeing at Mt Rainier, Best Mt Rainier waterfalls, winter day trip, best rainy day hikes, best wildflower hikes and avoiding crowds. Unless you're taking a tour, you'll need a car to visit Mt Rainier.
Olympic National Park – Olympic National Park is a 3-5 hour drive from Seattle depending on which part of the park you are going to. Hurricane Ridge is about 3 hours and the Hoh Rainforest is the furthest away and takes about 5 hours. The best way to do Olympic National Park is to do a loop trip around the entire park in two or three days. Learn more about visiting Olympic with these articles: best waterfalls in Olympic National Park, summer day trip to Hurricane Ridge, best rainy day hikes, winter day trip and guide to visiting the Hoh Rainforest. Unless you're on a tour, you'll need a car to visit Olympic National Park.
North Cascades National Park – Ideally it's great to have two or three days to explore this gorgeous area! You can also do it in a day trip if you're game for a long day of driving. Read my guide to visiting North Cascades National Park here. You will definitely need a car for this one.
Washington Wine Country – Eastern Washington is absolutely beautiful with a completely different climate and scenery from Western Washington, where Seattle is located. It's very hot in the summer and delightfully warm and sunny in spring and fall, when Seattle is often gray and wet. You can buy delicious roadside produce and stop at one of the many wineries. You can even do a hike to a winery! My personal favorite. You'll need a car here, although Walla Walla has tours that will be your designated driver around to wineries once you get there.
San Juan Islands – Dive deep into Washington's maritime culture and history in the laid back San Juan Islands. San Juan Island is the most developed with the most services. Orcas Island is the largest and has the best hiking. Lopez Island is the most quiet and laid back. Traveling here is easiest with a car, though you can leave your car in Anacortes and walk on the ferry if you're staying near the ferry terminal. If you're bringing a car on the ferry, you'll need a reservation, especially in summer.
Vancouver, British Columbia – bring your passport and head north on the Amtrak Cascades train to the beautiful city of Vancouver in Canada! Vancouver may be my favorite city in the entire world. Read my favorite things to do here and how to put this together with Victoria here.
Victoria, British Columbia – bring that passport for this adventure as well! You can take the Victoria Clipper passenger ferry from downtown Seattle to the center of Victoria is less than three hours. This completely walkable city is the capital of British Columbia and has a beautiful parliament building. Flowers are everywhere in the spring, summer and fall and you can enjoy walking around the harbor or out along the beach or shopping or taking in one of Victoria's museums. Bus service and tours are available to world famous Butchart Gardens, so there's no need for a car. And don't forget to have afternoon tea! Read the rest of my favorite things to do in Victoria here.