25+ Interesting Things to Do in Anchorage Alaska
Posted On May 18, 2020
Last Updated on May 24, 2023
Anchorage makes a fantastic base camp if you're exploring Alaska on your own. It has the least expensive flights from the rest of the US and around the world, the most rental cars and lodging and the most grocery stores with the best prices. If you're heading to Alaska, it's likely you will pass through or stay in Anchorage at some point. I'm a former Alaskan and I still spend a lot of time in the state, including Anchorage so read on to learn the most interesting things to do in Anchorage for a few hours or several days or more!
The Anchorage area is the homeland of the Dena'ina Ełnena People.
Related: 11 Best stops on a road trip from Anchorage to Fairbanks, Must see stops on the Anchorage to Seward drive
This post contains affiliate links, which means if you make a purchase I may receive a small commission at no additional cost to you.
Things to do in Anchorage Year round
Anchorage is a vibrant, beautiful and fun city to visit any time of year. There are plenty of things that are available year round.
Anchorage Museum
The Anchorage Museum is all about the culture and unique environment of Alaska and the north and is open year round. It features Alaska Native history as well as the history of oil development, mining, trapping and fishing. There is an impressive exhibit of artifacts from people in all different parts of Alaska from the cold and dry arctic to the temperate rainforests of Southeast Alaska. It also has a planetarium and a restaurant.
Alaska Public Lands Information Center
If Anchorage is your first stop in Alaska, this is an excellent place to get an overview of Alaska and of all the public lands (which are vast) all across the entire state. There exhibits about the climate, plants, animals and history of each very unique part of Alaska.
This is also a good place to pick up lots of literature and brochures and they have a small bookstore.
Enter the center through the Federal building entrance (there is a metal detector) on 4th and F Street.
Alaska Aviation Museum
A must visit for aviation enthusiasts, the Alaska Aviation Museum tells the colorful story of aviation in Alaska. The museum is located next to Lake Hood, the largest seaplane base in the world. There are lots of vintage aircraft and you can check out the traffic at the seaplane base and watch vintage aircraft being lovingly restored.
Walk, Bike or Ski the Coastal Trail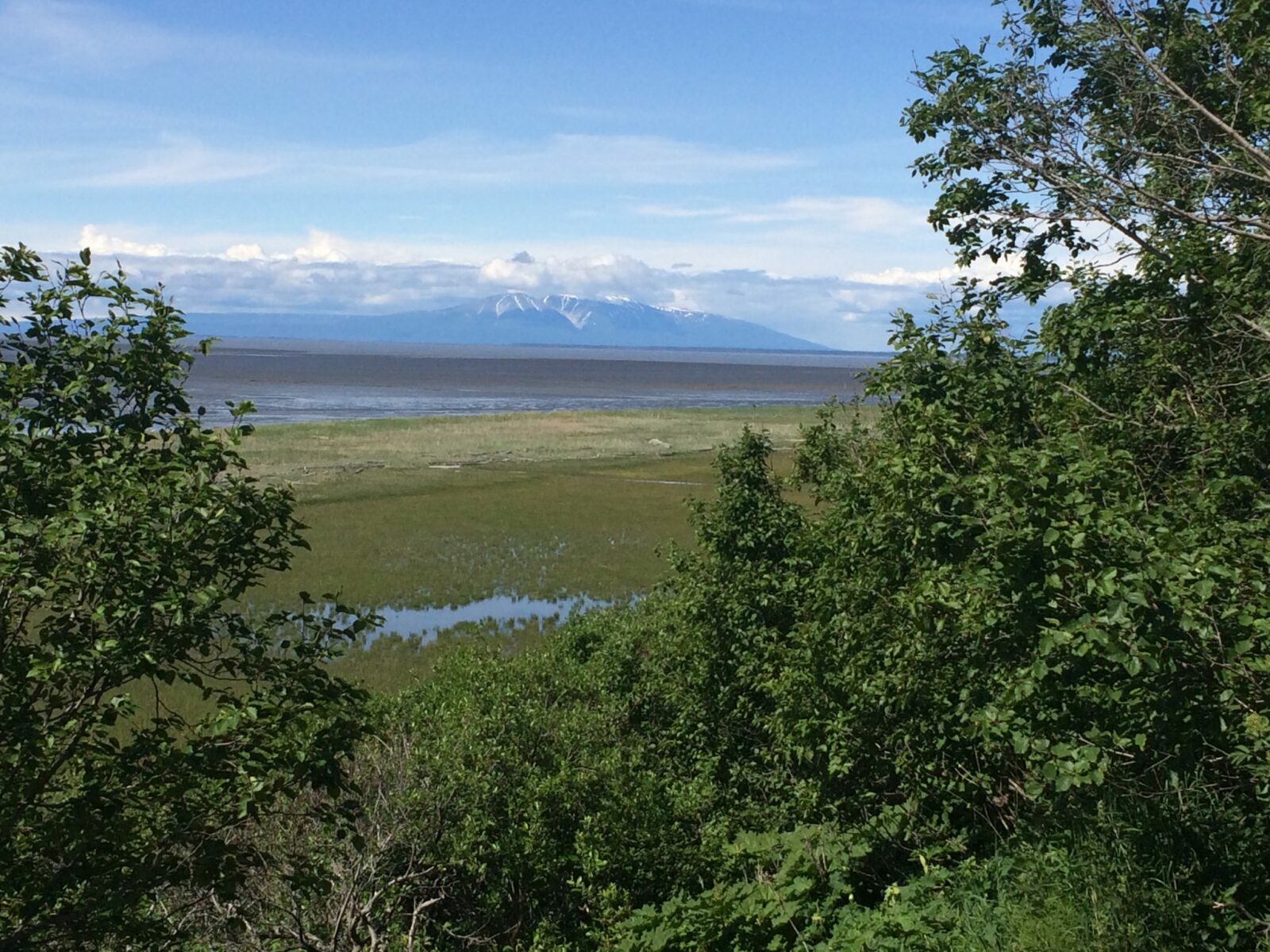 Walk or bike in summer, or ski, walk or fat bike in summer along the Coastal Trail starting in downtown Anchorage. The trail goes 11 miles along the coast and is mostly paved and mostly flat. You can also rent bikes (and fat bikes in winter) near the start of the trail downtown which is a fun and faster way to experience more miles.
You'll go through town, through Earthquake park and then out towards the airport with more expansive views of nearby mountains and waterways. You can even hang out for a few minutes under the flight line of Anchorage's extremely busy international airport.
Along this trail you have an excellent chance of seeing moose, so stay alert and keep your distance.
Earthquake Park
Earthquake Park is located along the Coastal Trail and this unique part of it is worth a visit all by itself. The park sits on an area that was devastated during the 1964 Good Friday earthquake, the largest earthquake ever recorded in North America. Interpretive signs tell the story of the earthquake and it's destruction.
The parking area is plowed year round and you can visit here in the winter too!
Potter Marsh
Potter Marsh is a wildlife refuge on the outskirts of Anchorage with a half mile boardwalk. This is an excellent place to see birds from April through September and moose year round. The boardwalk can be very icy in winter so make sure to wear shoes or boots with good traction.
Watch the Bore Tide
Turnagain Arm, the water that goes between Anchorage and the Kenai Peninsula, is known for it's impressive bore tides. At times it can appear like a river or a big wave, the tide is moving so fast. There are plenty of good places between Anchorage and Girdwood to see this, including Beluga Point (closest to Anchorage).
Buy local gifts downtown
Downtown Anchorage has many gifts shops and several with mostly or entirely locally made gifts. All across Alaska look for the Made in Alaska logo if you want to purchase from local people, which I always recommend.
A few gift shops to make sure to check out include Octopus Ink (beautiful drawn designs on clothing and household items), Tiny Gallery (a small gallery with exclusively Alaska artists and a huge variety for such a small shop) and Cabin Fever.
Explore Anchorage's Unique Neighborhoods
Anchorage has lots of unqiue neighborhoods similar to many other cities. Whether you're looking for one of the 223 parks around the city full of trails and picnic spots or you want to try an unusual restaurant or food truck off the beaten path, you'll find plenty to explore. Check out the Anchorage neighborhood guide to plan your own exploration.
Unforgettable Year round day trips from Anchorage
Anchorage is an amazing base camp for exploring all the best Alaska has to offer! Glaciers, whale watching, fishing and more await you here. These are some day trips that are wonderful all year round.
Hatcher Pass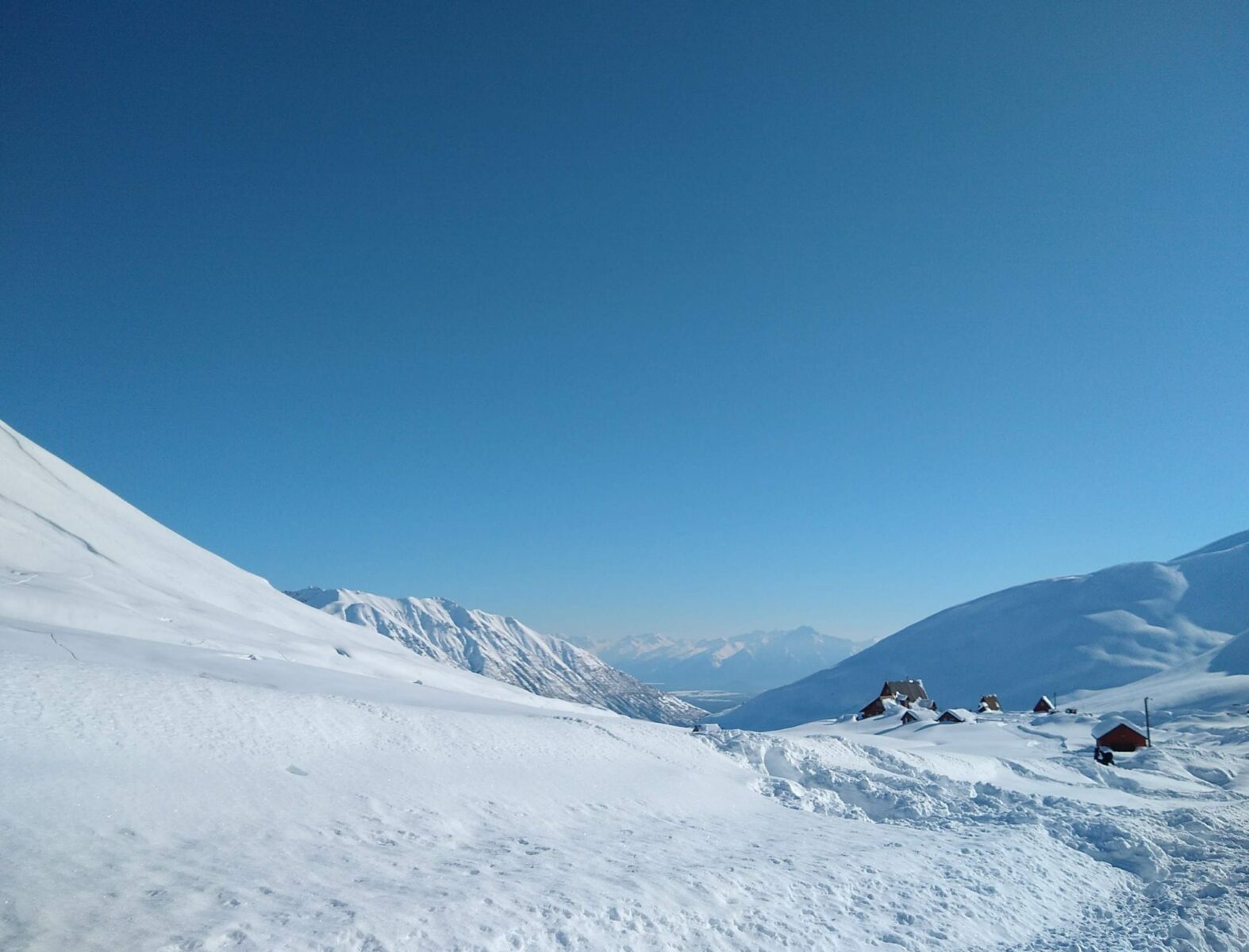 About an hour from Anchorage near Palmer is Hatcher Pass, a state managed recreation area with what is arguably some of the most spectacular mountain scenery in Alaska.
This is a fantastic year round destination, as you can hike around the area in summer or ski in winter. You can also explore the historic Independence mine. Hatcher Pass is a favorite with Alaskans, too!
Pro tip: check it out in early September, it has amazing fall colors!
Eagle River Nature Center
Eagle River Nature Center is a wonderful year round destination less than an hour from Anchorage. The drive out features mountains all around you, which only get closer as you approach the center.
In summer, the forest is lush and the water gushing and in winter this area becomes a gorgeous winter wonderland. The Albert Loop Trail makes for an ideal year round 3 mile loop that is mostly flat featuring the forest, mountain views, the creek and very often moose! This trail can get icy in winter and muddy in summer so boots with good traction are a must.
Girdwood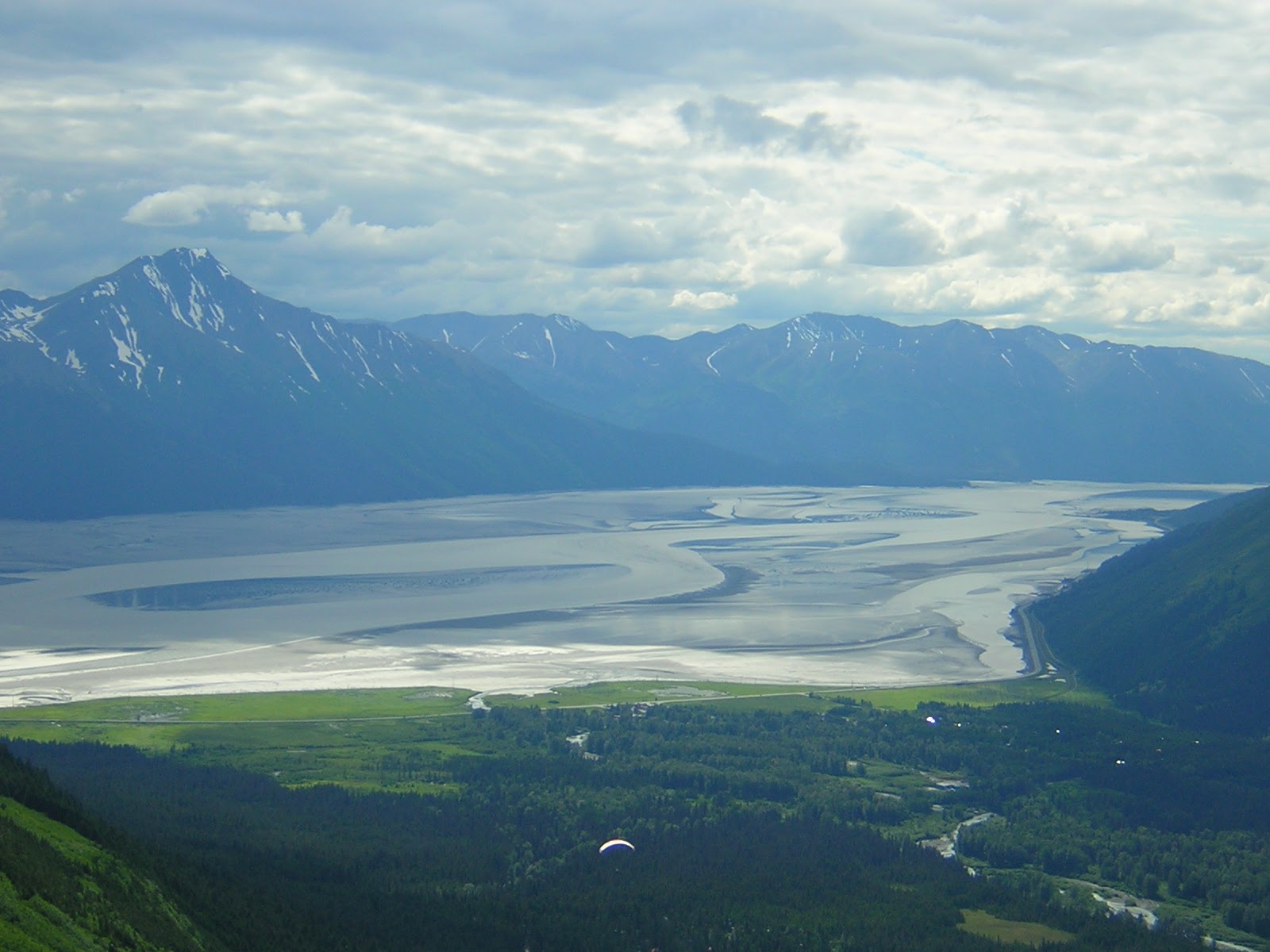 The small, quirky town of Girdwood is about 45 minutes from Anchorage on the incredibly scenic Seward highway. You have a lot of choices here for a small town! A few ideas include:
Take the Alyeska gondola for a ride or a hike (or if it's winter grab a lift ticket and enjoy some downhill skiing)
Relax at the Alyeska Nordic Spa
Hike the Winner Creek Trail – starting behind the Hotel Alyeska, it's a flatter forested hike along a lovely creek. You can go up to 6 miles round trip
Cross country skiing
Join the locals for pizza and beer at Chair 5
Foodies will love Jack Sprat and Double Musky
Talkeetna
Either drive or take the Alaska Railroad to the funky town of Talkeetna and spend the day exploring town and eating some great food, flightseeing or on a jetboat tour.
Things to do in Anchorage in Summer
Take a Hike (May – September)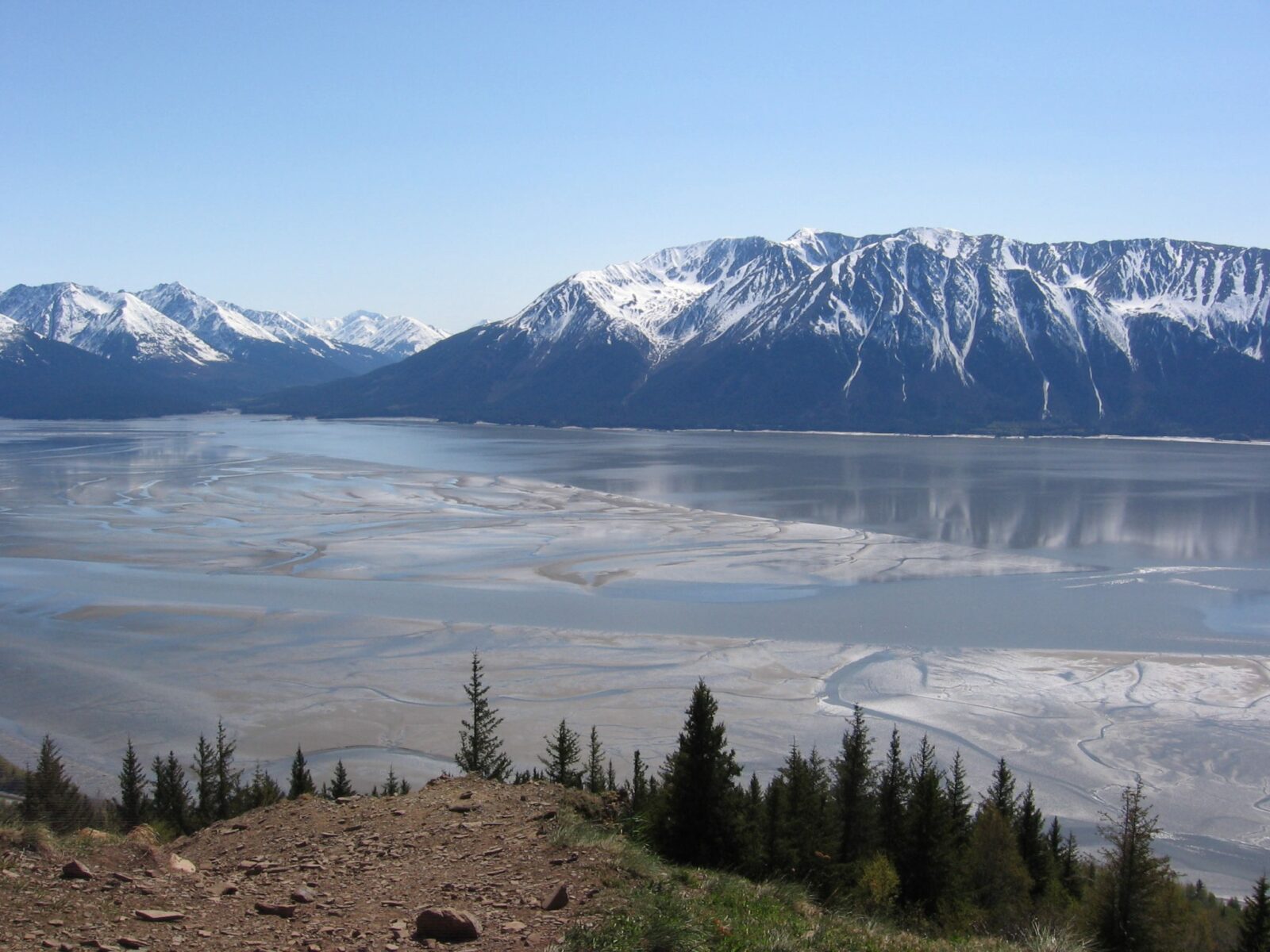 Anchorage is one of the best places in the world for spectacular hikes close to town (hikes a bit further away are covered under the day trips section below). It's hard to choose a few favorites!
Flattop Mountain: Anchorage's most popular hike can get very crowded, but there's a ton of space at the top to spread out and the view in all directions is absolutely spectacular! It's a tough climb of 1500 feet in 3.5 miles round trip, but it's amazing. You can even take a shuttle there from downtown Anchorage so if you have a short stay without a car you can do this trail. Pro Tip: for a more challenging hike but less people, try doing the back side of Flat top trail (different starting point, same end point). This trail is a good option from sometime in May (when the snow is gone and trails have dried up) through September or October.
Bird Ridge is an even tougher climb to another spectacular view between Anchorage and Seward. It's steep and hard at 5 miles round trip with 3500 feet of elevation gain, but you can also go up part way and still see some amazing views.
Eagle River Nature Center: about half an hour outside Anchorage on the Parks Highway (toward Denali) is the town of Eagle River and the Eagle River Nature Center, a wonderful place to explore on mellow trails. There are several trails in this area, ranging from a flat mile to a flat 3 mile loop to longer loops and harder hikes. This is a beautiful place for a mellow hike in a beautiful valley.
Thunderbird Falls: You can combine this with a visit to Eklutna Village or Eklutna Lake, or to the Eagle River Nature Center. The hike is about 2 miles round trip with about 200 feet of elevation gain.
Rabbit Lake: A long but more gradual climb of 1500 feet in just under 9 miles, this trail goes up a creek to a gorgeous lake surrounded by mountains.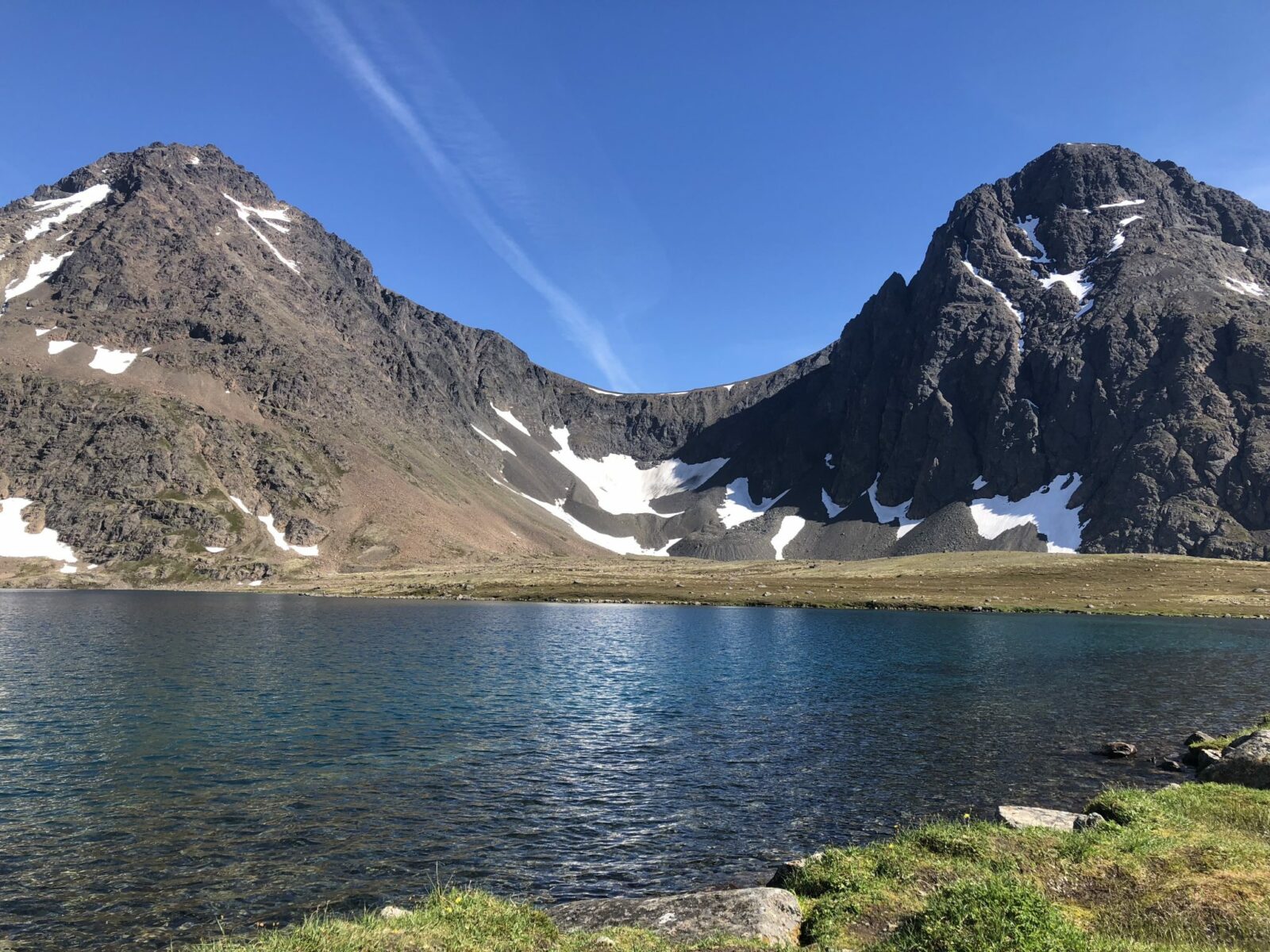 Go for a bike ride
Anchorage must be one of the best places anywhere for bike riding. In addition to the wonderful coastal trail, there are more than 45 miles of bike trails. You can make your way all around the city and rarely if ever need to bike on a road. This is a dream come true for cyclists.
Don't want to bring your bike to Alaska? No problem! There are plenty of places to rent bikes, including downtown Anchorage. This is what I do when I visit.
Alaska Native Heritage Center (May-September)
The Alaska Native Heritage Center is dedicated to preserving and strengthening Alaska native culture. It also provides an opportunity for visitors to learn about the diverse and rich culture of Alaska Natives all across Alaska. Open mid May through mid September, you can visit as well as take a tour of the village sites. Each site honoring and teaching the traditions of a different group of Alaska Natives. Throughout the summer there are dancing programs and other interactive learning opportunities for visitors.
Anchorage Market (Mid-May through Mid-September)
The Anchorage market is a two acre open air market that recently moved from downtown to the Dimon Center. This is another great place to pick up some food and Alaskan made gifts. Bring your sun hat or rain jacket depending on the day and join locals purchasing Alaska grown produce and other food and gift products.
Walk through the Flower Garden in Town Square Park
Like much of Alaska, Anchorage has amazing flowers during the short but glorious summer season. If you're downtown in the summer, don't miss walking around Town Square Park and seeing the gorgeous flowers all around it. You might even catch some live music in the evenings!
See the Midnight Sun
Anchorage has almost as much daylight in the summer as Fairbanks, and it never gets dark at night in mid summer!
Enjoy the novelty of a late night hike or walk, or just sitting outside reading a book in the middle of the night.
Amazing Summer Day Trips from Anchorage
One of the best things to do in Anchorage is rent a car or take the Alaska Railroad for a day trip out of the city into some of the most fantastic scenery in Alaska! Glaciers, lakes, hikes, kayaking, whale watching, fishing and more can be yours. All of these can also be turned into longer trips as part of your Alaska adventure.
In addition to the year round day trips mentioned above, these are some particularly great summer day trips from Anchorage.
Related: What to pack for Alaska
Portage Valley and Whittier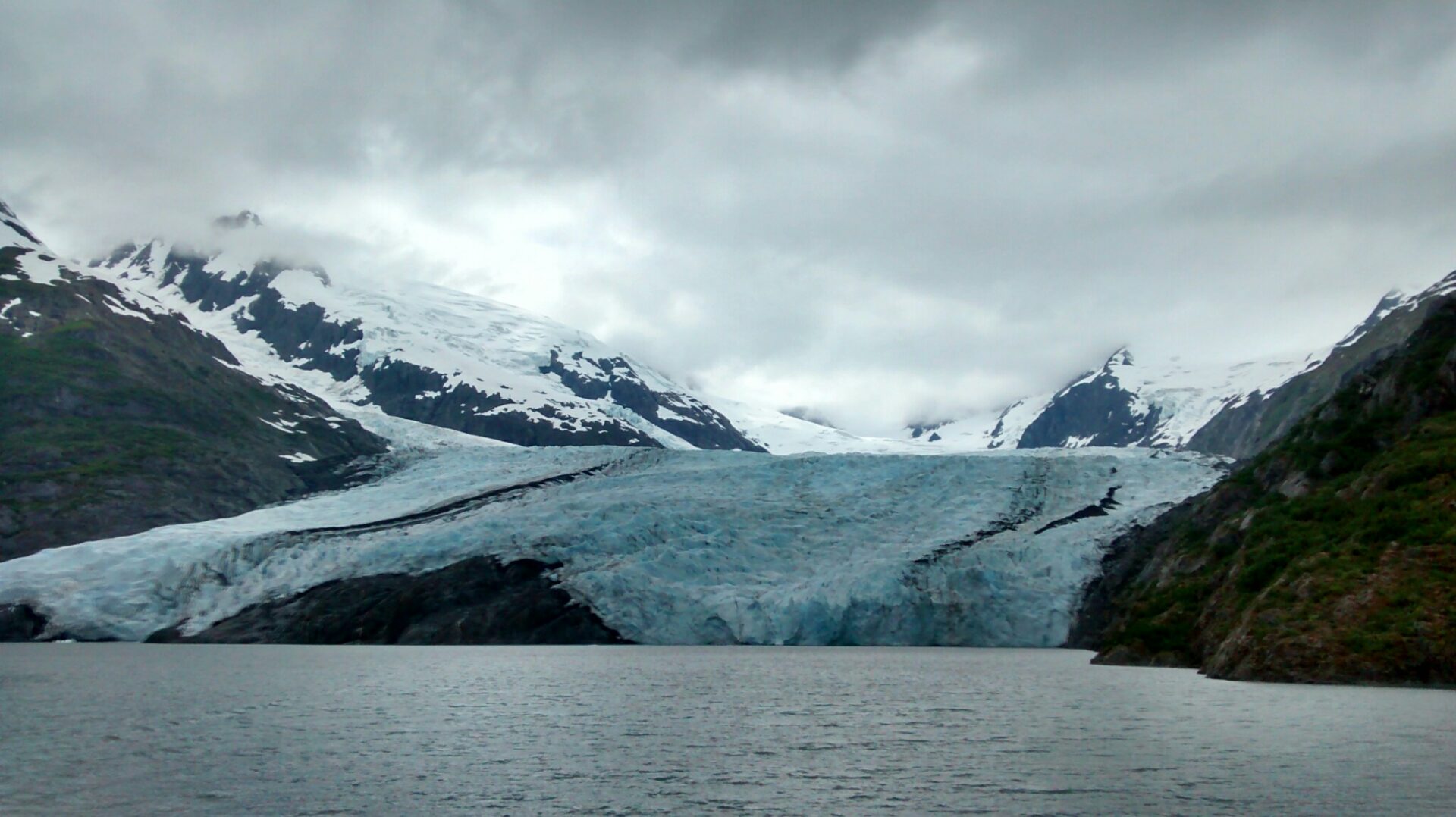 There are lots of different things to do near Portage Glacier, which is about an hour away from Anchorage just off the Seward Highway. A few possibilities include
Seward/Kenai Fjords National Park
Seward is a delightful bustling town on Prince William Sound about 2.5 hours driving from Anchorage. This is a jumping off point for the six hour boat tour of Kenai Fjords National Park which is a breathtaking journey (wildlife! glaciers!) narrated by a park ranger. In addition to the boat tour, other ideas include:
Hike around Exit Glacier, along the beach or through the forest (mellower hikes)
Hike to the Harding Icefield or Mt Marathon (super hard hikes)
Visit the Alaska Sealife Center
Eat some delicious food
Related: 13 Incredible things to do in Seward, Best things to do in Kenai Fjords National Park
Matanuska Glacier
Matanuska Glacier is about 100 miles from Anchorage along the Glenn Highway. If you don't have a car or want to head out on the ice you can do this on a guided tour from Anchorage.
On your own you can check out the glacier from a distance at the Matanuska Glacier State Recreation Area. Here there are impressive views of the glacier as well as the river below it and the mountains surrounding it. A short nature trail takes you to viewing platforms with an even better view!
Take the Alaska Railroad Whistlestop train to Spencer Glacier
If you're looking for a super unique experience in Alaska, try the Alaska Railroad day trip to Spencer Glacier! You can ONLY access Spencer Glacier by train so it's a very special place.
This is a great option if you aren't renting a car, and you can walk around once you get there or do a guided kayak tour of Spencer Lake.
Explore Eklutna Lake
Another gorgeous day trip from Anchorage is Eklutna Lake, which is very popular with locals. There's also a campground here if you'd like to stay longer! This is a wonderful place for hiking, biking and kayaking on the lake.
Take the time to explore nearby Eklutna Historical Park, an Athabaskan settlement with a fascinating mix of Athabaskan and Russian cultures mixed together for centuries.
Fun things to do in Anchorage in winter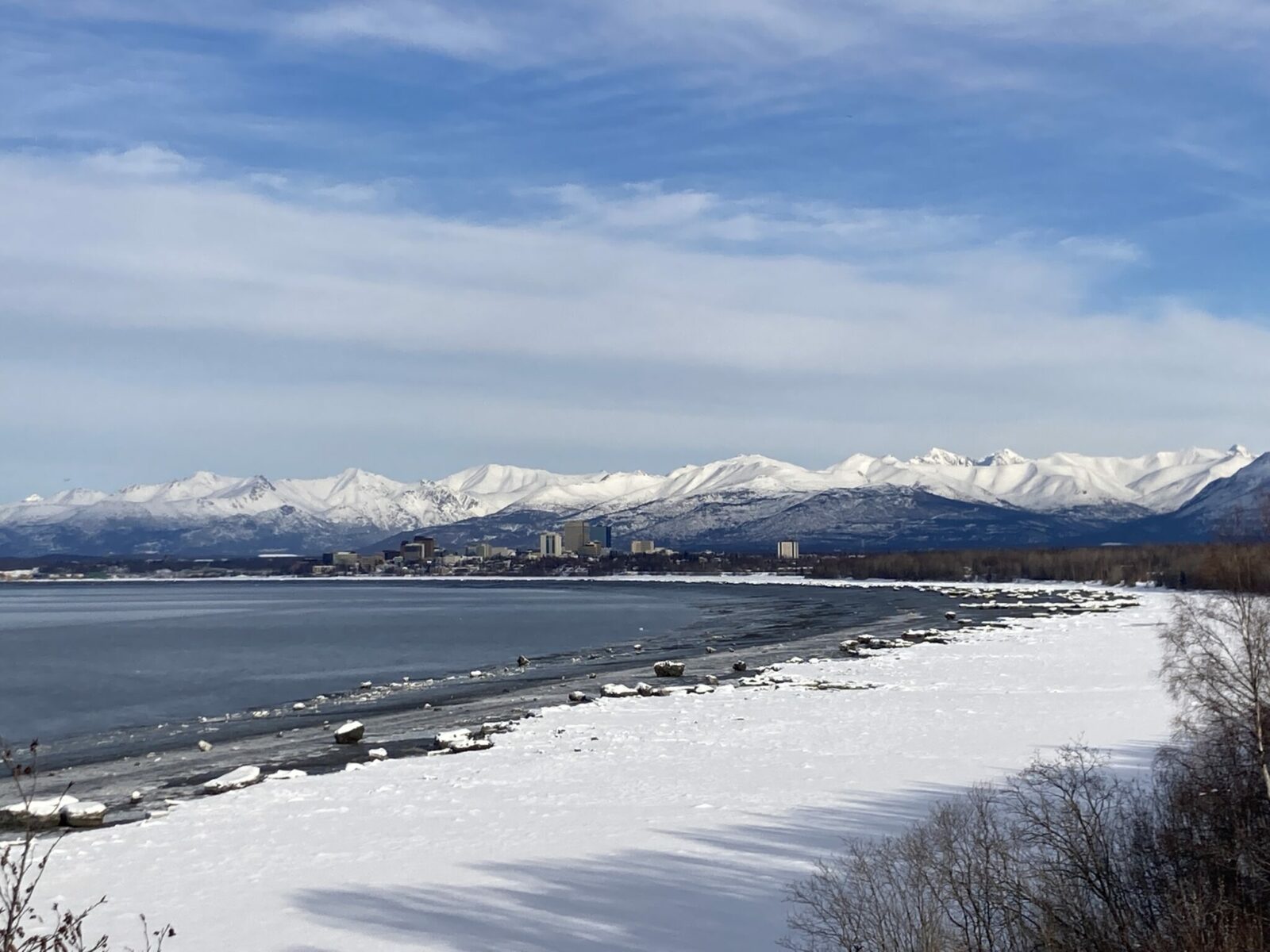 Anchorage is a winter wonderland and there's so much to do on a winter visit! Bring warm clothes and a sense of adventure and you'll have an amazing time in Anchorage during the winter.
Budget minded travelers will enjoy lower prices on rental cars and hotels (except for the time right around the start of the Iditarod).
Related: Alaska on a Budget
See the Northern Lights
One of the top things people generally want to do if they visit Alaska in the winter is see the northern lights, often called the Aurora or just "the lights" by Alaskans. If the skies are clear, look up and look for them! This far north there are plenty of great opportunities to see the northern lights. Ideally, you want to look north on a clear, dark night with no moon (the less moonlight the better).
You can see the northern lights in late summer and very early spring, but late winter is an absolutely ideal time.
All you really need to do is look up, a lot, when it's dark and clear. However, you can also take a tour and have your guide help you keep watch and do the driving.
Related: How to see the northern lights in Alaska
Cross Country (Nordic) Ski
If you're in Anchorage in the winter, make sure to take advantage of all the amazing ski trails throughout the city and in nearby areas. Check out the Nordic Ski Association of Anchorage for trail locations, grooming reports and maps.
Kincaid Park, with it's wonderfully groomed an even some lighted trails as well as the Campbell Creek trail are two of my favorite places to ski in Anchorage.
Downhill Skiing
The view and the skiing are world class at the Alyeska Resort (mentioned in the Girdwood day trip above).
If you're looking for something a bit more mellow and low key, try Arctic Valley or Hilltop, both are awesome local ski hills!
Skate outside at Westchester Lagoon
Adjoining the Coastal Trail and Campbell Creek trail, Westchester Lagoon is often open for skating. It is wet mopped to keep the ice fairly smooth for lake skating! Pro tip – bring a camp chair to make it easier to get your skates on and off.
Watch the Iditarod Ceremonial Start
The first Saturday of March is the ceremonial start of the Iditarod sled dog race in downtown Anchorage. If you enjoy winter, dogs or community events you'll love watching!
The official start is the following day a couple hours away in Willow. Here in downtown Anchorage you can watch all the teams as they start and cheer them on. It's a really fun and exciting community event.
Join the fun at the Fur Rondy Festival
Speaking of community events, the Fur Rondy Festival in late February and early March features all kinds of winter fun all around town. From a fun run with reindeer to fair rides set up in the streets to ice bowling and more, there are lots of extra fun activities and community events for visitors to take part in.
Try a new winter activity
Anchorage is the perfect place to join a tour and try a new winter activity like snowmachining (snowmobiling), dog sledding, ice fishing or fat tire biking!
Take a winter day trip to explore areas around Anchorage
The year round day trips mentioned above, including Girdwood, the Eagle River Nature Center and Hatcher Pass, are amazing day trips you can do in winter on your own, using Anchorage as a base camp.
If you don't want to rent a car or drive, you can also take tour that will get you out of town and having fun in the snow! Snowmachining tours are particularly good for exploring outside town.
Where to stay in Anchorage
Looking for a hotel or vacation rental in Anchorage? There are plenty of both! The interactive map below will help you see all the different options from a range of websites and their proximity to where you want to go.
Best Places to Eat in Anchorage
Related: Best places to eat in Alaska according to Alaskans
Final Thoughts
Alaska is a place of unlimited exploration and adventure opportunities! Anchorage makes the perfect base camp for these adventures with plenty of cultural sites and outdoor activities in town and a short drive away.